Disclosure: This article may contain affiliate links. We will make a small commission from these links if you order something at no additional cost to you.
When I'm traveling, I always love finding unique landscapes to explore. So, on a recent trip to the Capital Region, I was excited to check out the Albany Pine Bush Preserve.
The Albany Pine Bush Preserve is a 3,300-acre preserve located a short distance west of downtown Albany near Crossgates Mall. It is easily accessed via both I-87 and I-90, so if you are simply traveling through the area and want to get out and stretch your legs, this is a great option.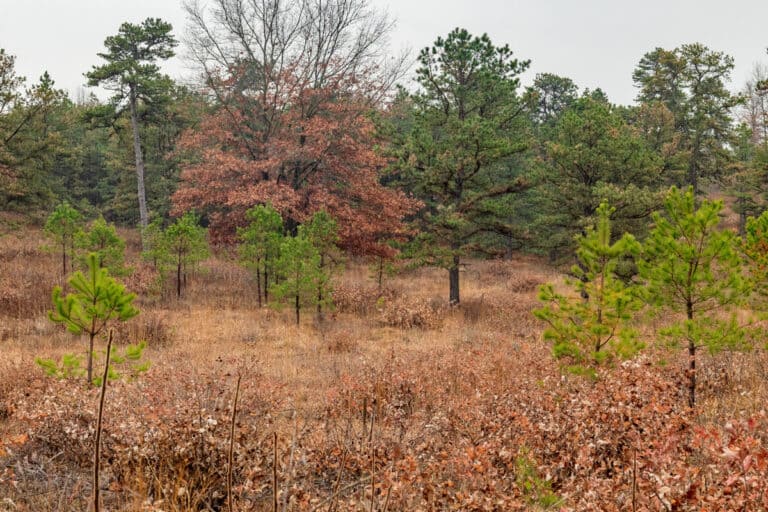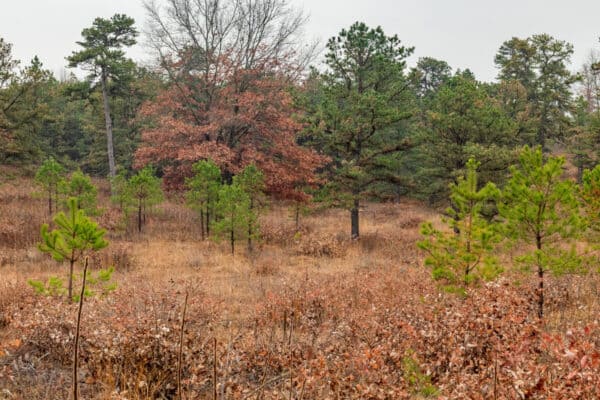 This land is an inland pine barren, one of only 20 in the world. That makes this both an important spot to protect for native plants and wildlife and a fascinating place to explore if you love the outdoors.
Wanting to see this land for myself, I stopped by on a rainy but unseasonably warm day in early December.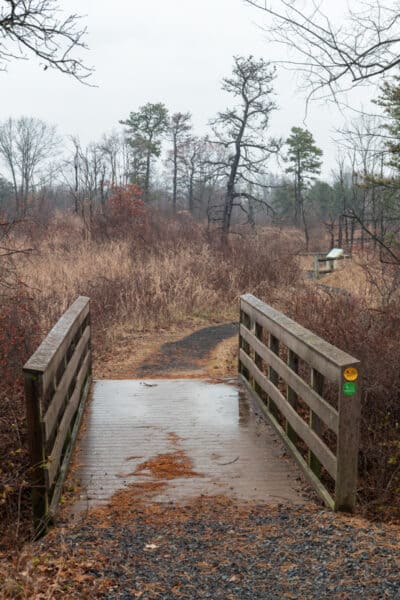 While there are several different parking areas that you can head to check out the preserve's 20 miles of trails, I opted to park at the Discovery Center. This not only gave me access to several nice loop hike options, but I was also able to check out the center (more on that further down the article).
While I had planned to hike further, since it was raining quite hard during my visit, I opted to do the short 0.2-mile Discovery Trail, as well as small portions of the Blue Trail and the Yellow Trail.
While I didn't get deep into the pine bush, these trails really gave me a great glimpse into this special area and left me with a great appreciation for the unique beauty here.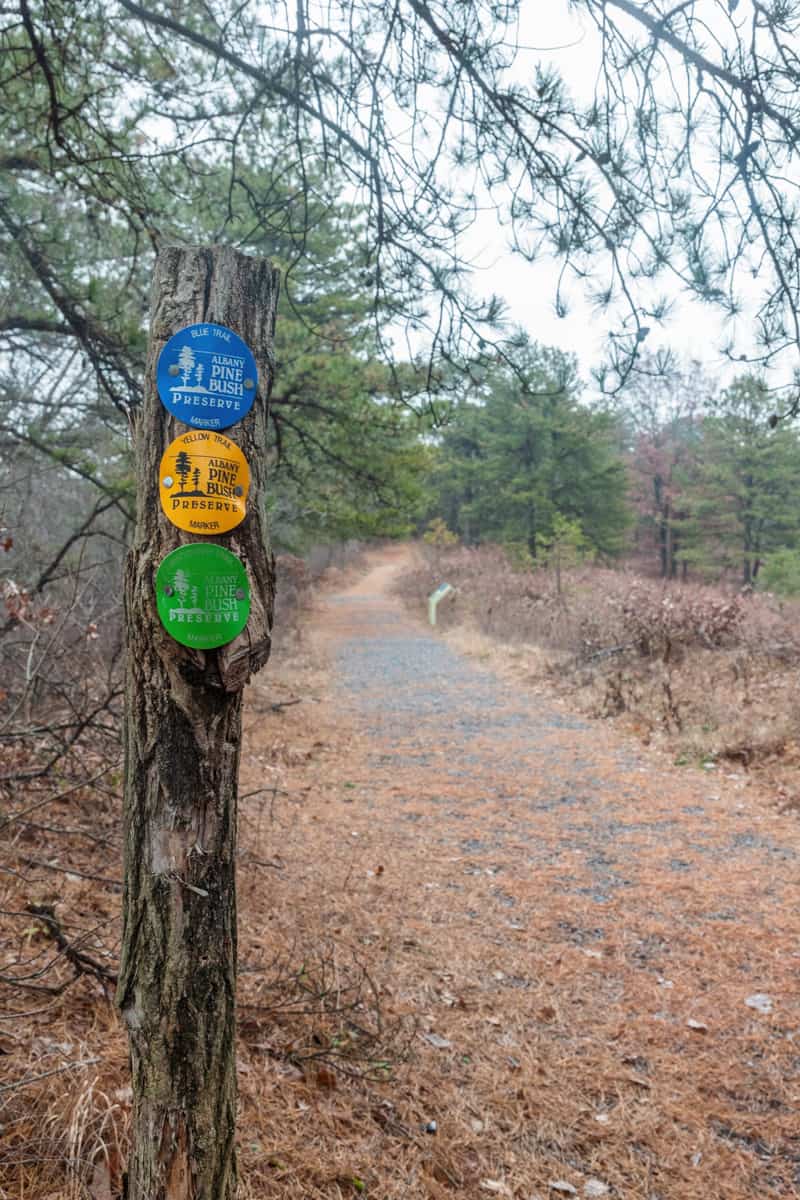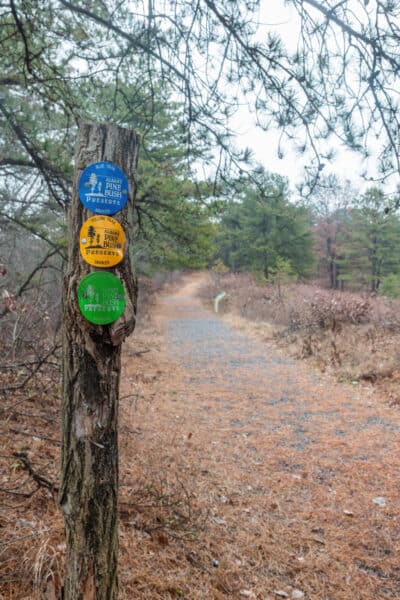 All three trails, start near the Discovery Center and run through the northeastern corner of the property.
The Discovery Trail is fully-accessible and features a variety of things to see along the path including artwork, demonstration gardens, and signage. Of course, there are also some really great views along this trail.
Heading out onto the Yellow Trail, I was surprised at how sandy the ground was. That's because back during the glacial period, this area sat along the shores of long-extinct Lake Albany, which created a lot of sand throughout the region.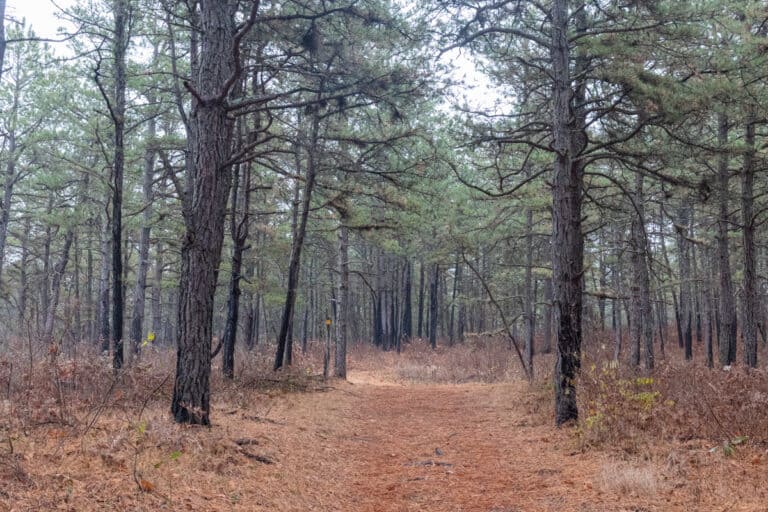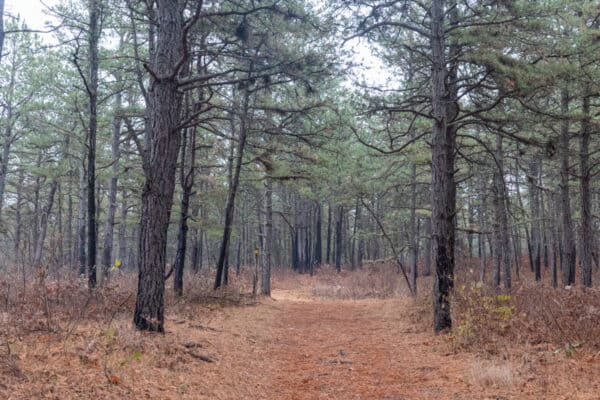 While the sand here is interesting, there is actually a portion of the Albany Pine Bush Preserve known as Great Dune that looks to be quite beautiful and unique if you want to really experience the unique sandy environment in the pine barrens. When I visit again, this will definitely be an area of the preserve that I visit.
In addition to some really unique landscapes, don't miss out on the chance to check out the Discovery Center.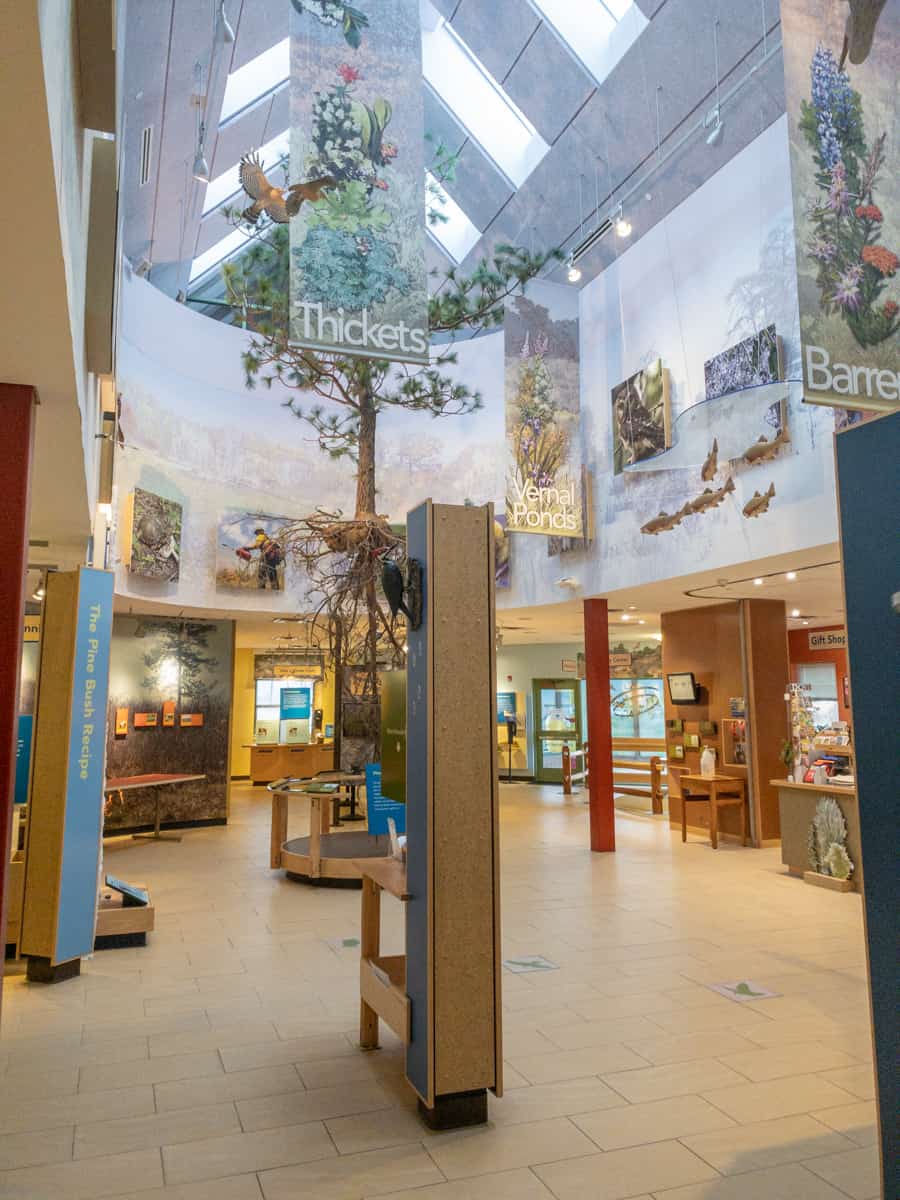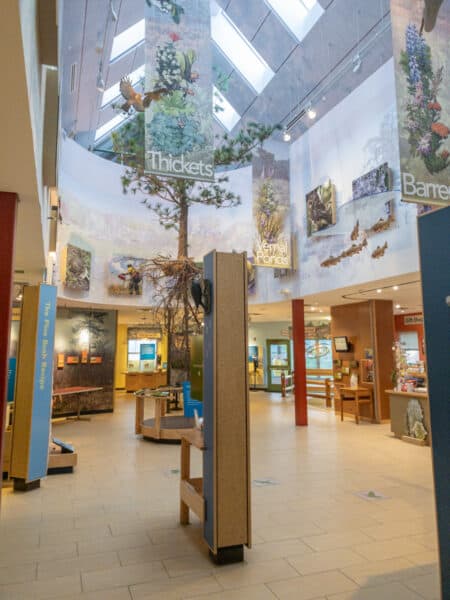 This building features many bright and colorful interactive displays. While many of these are more geared towards children, there are some that adults will find interesting, and a video about the rather fascinating history of the land.
Given that the displays here are so well done, and it's totally free to check out, there's really no reason to not check it out when visiting.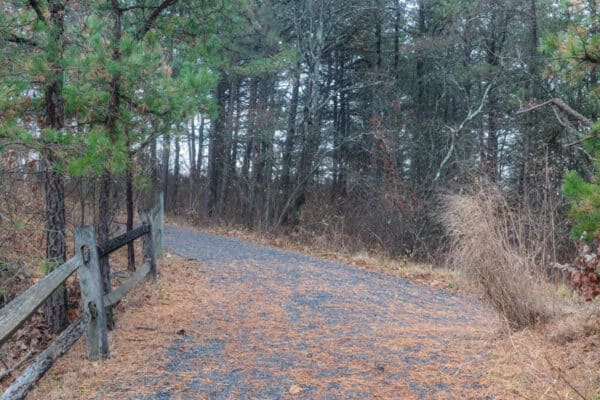 Overall, the Albany Pine Bush Preserve in Albany County is a really interesting spot for outdoor lovers to visit. Not only will you get the chance to see one of the rarest types of landscape in the world, but you'll also really enjoy hiking the great trails here.
I know I can't wait to go back and explore more of this preserve, and I'm sure you'll feel the same way after visiting.
The Albany Pine Bush Preserve and parking for the Discovery Center can be found at 195 New Karner Road in Albany, New York.
Looking for more places to visit nearby? Check out the Waterfalls of Thacher State Park, Plotter Kill Preserve, and the New York State Museum.