Disclosure: This article may contain affiliate links. We will make a small commission from these links if you order something at no additional cost to you.
Despite being one of the most populated areas of the entire country, Brooklyn is not home to a large number of breweries. However, there are a few scattered through the borough, and one of the best is Keg and Lantern Brewing.
Keg and Lantern Brewing is located within the Greenpoint section of Brooklyn, New York, just a few steps from Nassau Avenue subway station, which is on the G line.
The brewery opened in 2014 and has quickly become a neighborhood favorite. Keg and Lantern has a vibe that is part Irish pub and part sports bar. They are especially popular on Sundays during football season, so it's best to avoid it on those days if you are simply looking for a drink or bite to eat.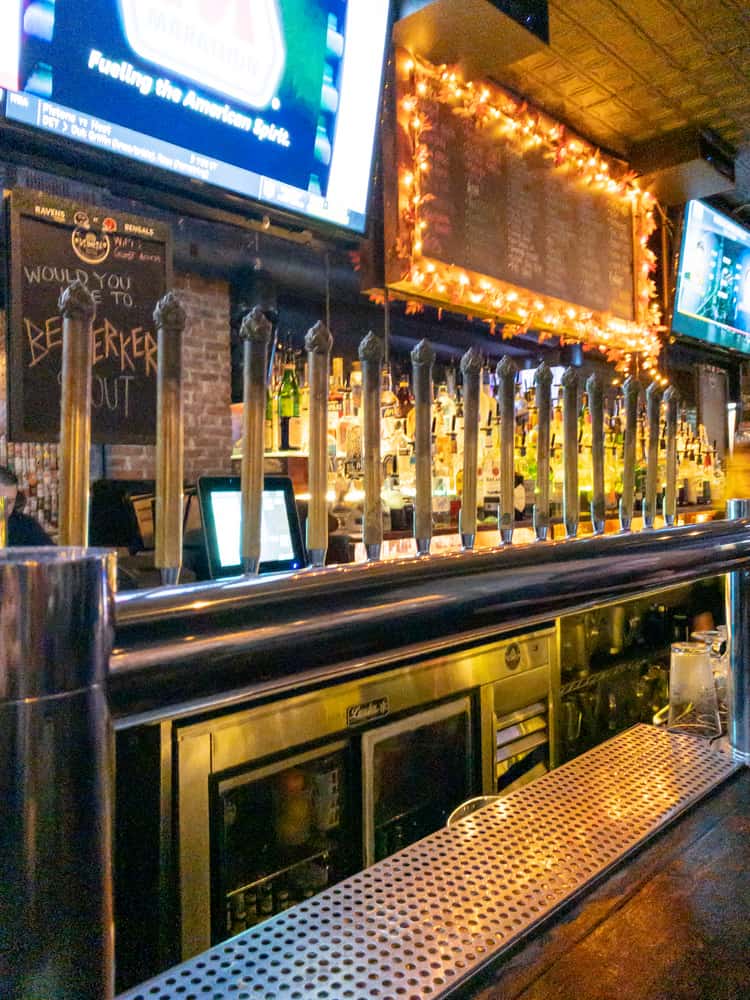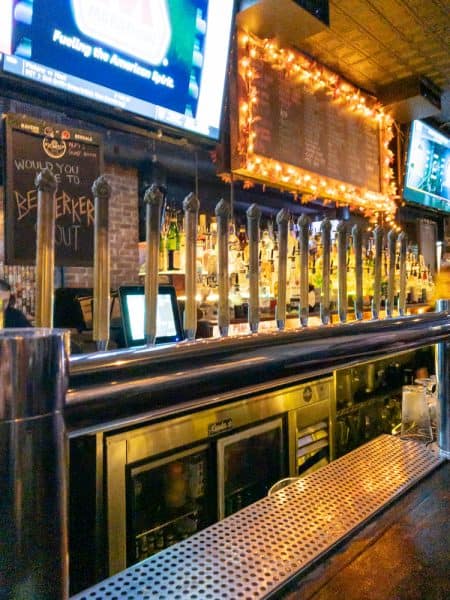 I visited Keg and Lantern Brewing on a Tuesday night, and even though it was a weeknight, they are quite busy at dinnertime.
During my visit, there were 16 beers on draft, of which approximately a dozen were their own beers. The beers covered a wide variety of styles, including a few you don't see very often, such as a Schwarzbier and a barrel-aged sour red.
After looking over their menu, which I would describe as elevated pub food, I opted to go with the Tuesday special, which featured a burger, fries, and a beer for $14. This struck me as a really good value for dinner at a restaurant in New York City.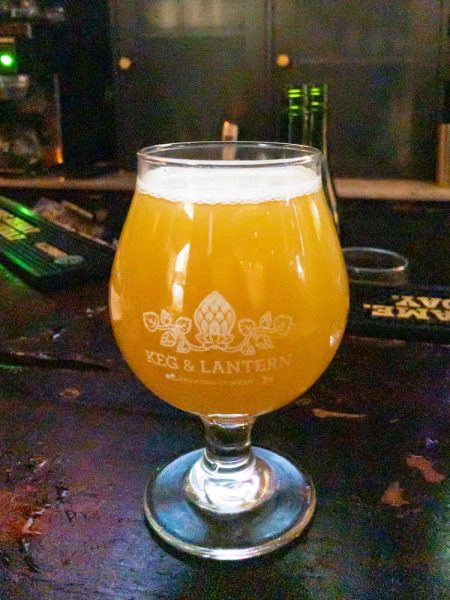 For my beer, I got the Gastronomical IPA, which was described on the beer list as a soft and hazy IPA.
To be honest, this beer had a bit of an astringent taste on my first sip, but once I was able to sort of adjust my palate a bit to the beer, I quite enjoyed the fruity flavor that the beer had.
This beer also impressed me because of the unique combination of hops that it used. In fact, I haven't even heard of a few of the varieties that they included in their beer offerings.
As for my food, it came out quickly and was a nice size portion even if you were paying the regular menu price.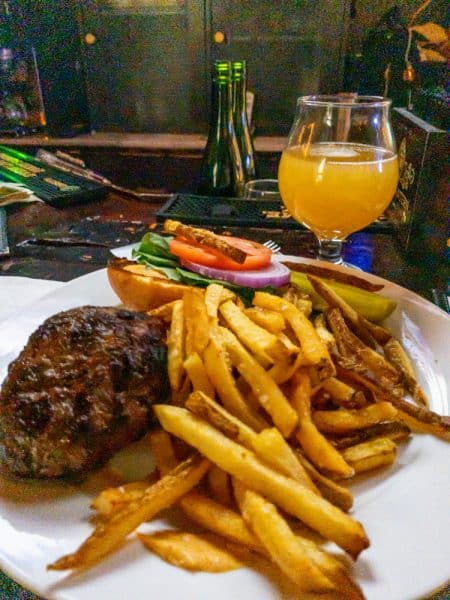 The burger was incredibly delicious and was cooked how I ordered it. There was a chipotle aioli on the burger which was not at all spicy but was still quite tasty.
As much as I enjoyed the burger, however, the fries were even better. Keg and Lantern hand-cuts their fries and provides a nice seasoning on them. Without a doubt, they were some of the best fries I've had in a long time.
Overall, I really had a fantastic meal at Keg and Lantern Brewing Company. While it might not be the best brewery in New York City that I've visited, I enjoyed my beer. Combine that with their great dinner specials and some pretty tasty food, and this is definitely a spot I'd recommend for a meal while in Brooklyn.
Looking for more places to visit nearby? Check out Brooklyn Bridge Park, the National Museum of the American Indian, the National Lighthouse Museum, and Fifth Hammer Brewing.