Disclosure: This article may contain affiliate links. We will make a small commission from these links if you order something at no additional cost to you.
I've visited many breweries in New York, and I can say without a doubt that Fifth Hammer Brewing Company in Queens is one of my favorites.
Fifth Hammer Brewing is located in Long Island City, just a stone's throw from Manhattan. In fact, there is a great view of the city's skyline from the entrance to the brewery, and it's only one subway stop and a five-minute walk to the brewery from Grand Central Station.
Fifth Hammer opened its doors in October 2017 inside a former metalworking factory. Today, the space is divided with the brewery in one half of the space and a large taproom in the other half.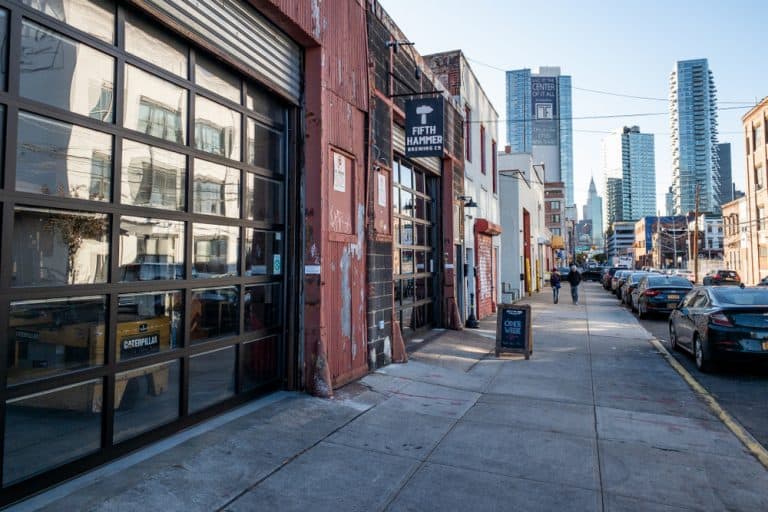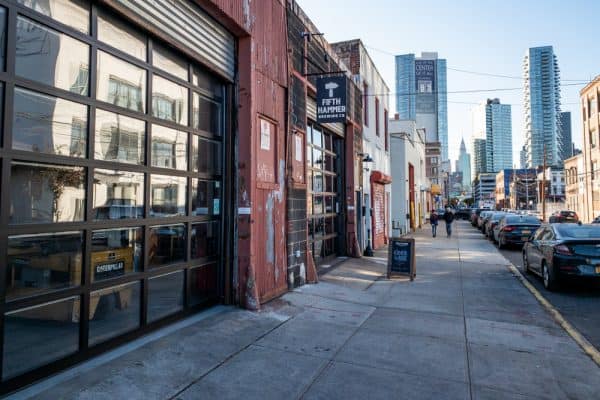 Given the building's history, it should come as no surprise that the tasting room at Fifth Hammer Brewing has a very industrial feel. However, it also feels very warm and inviting thanks to the amount of open space and the large window-covered garage door in the front of the building. On warm days, this is opened to make the space even better.
During my visit, Fifth Hammer Brewing had 15 different beers on draft that spanned a really nice range of styles and included some rather odd concoctions.
While they don't officially have flights available, they do sell small taster sizes of the beer, so you can make your own flight for a reasonable price. Of course, they also sell full-size glasses, crowler fills, and cans.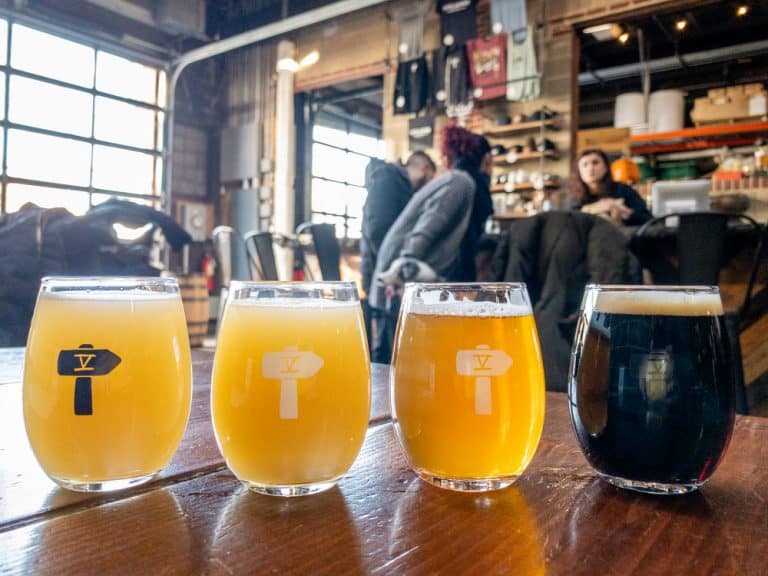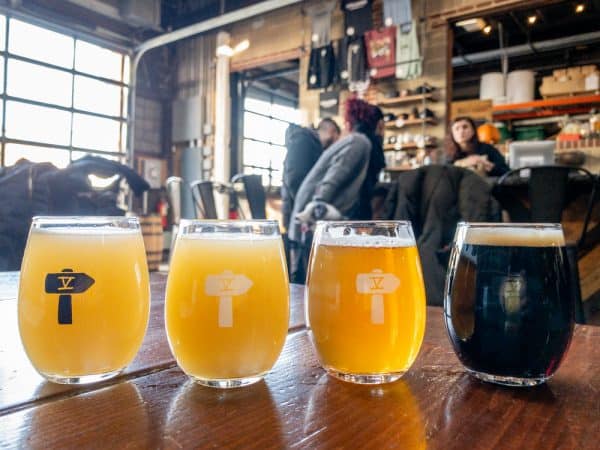 During my visit, I had the chance to try four of their beers, and I was incredibly impressed with the quality of what I sampled. Usually when I try a flight, there is at least beer that's a bit underwhelming. However, all four of my beers here were incredibly delicious.
Despite being an IPA fan first and foremost, my favorite beer of the day was the Making Moos Imperial Pastry Porter. During my visit, they had two different varieties of this beer on draft. I opted for the S'mores, which had chocolate, graham cracker, and marshmallow fluff, along with milk sugar. They also had a peanut butter and jelly flavored beer.
While it may sound like an odd combination (and I'm not entirely sure what a "pastry porter" is), it was incredibly delicious and tasted just like drinking a s'more. This is definitely a beer that would be very easy to drink too much of.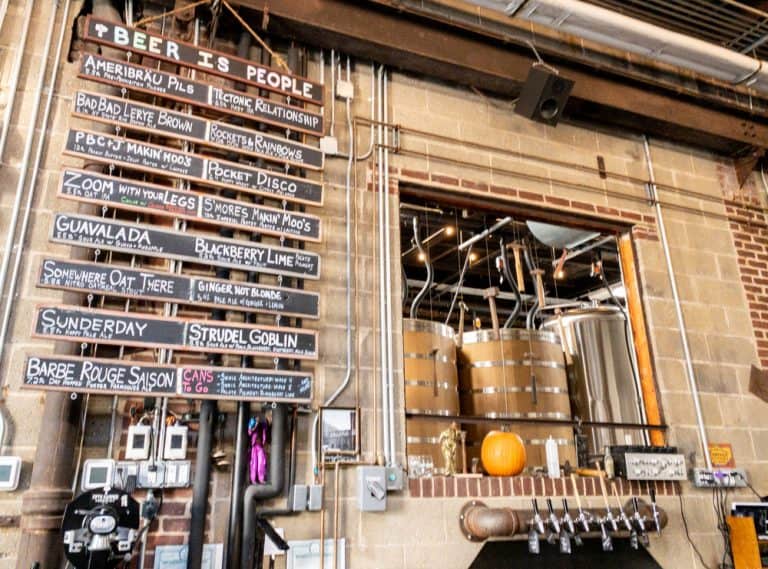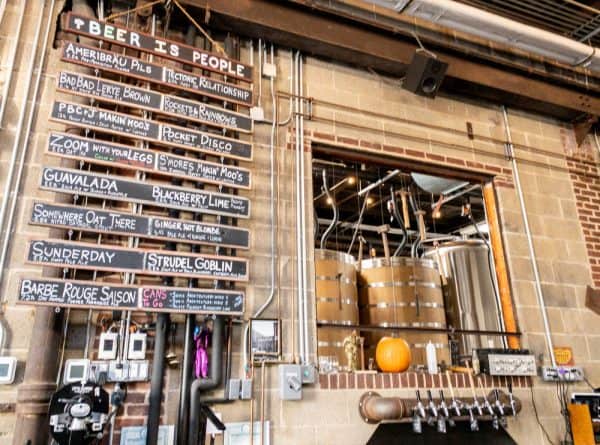 I also had a chance to sample two IPAs, both of which were very solid.
The Rockets and Rainbows Double IPA with milk sugar was incredibly smooth and fruity and was exactly what I want when I'm trying an IPA with lactose.
The Tectonic Relationship Hazy IPA was balanced very well as it was very fruity upfront, but with a dry finish you often get with IPAs.
Finally, I tried Fifth Hammer's Ginger Not Blonde Pale Ale. This was a pale ale with ginger and lemon added to it. I was very impressed by how balanced the flavor was in this beer as you could taste the ginger, the lemon, and even the hops, but none of the flavors were overpowering. This made for a great, but rather unusual pale ale.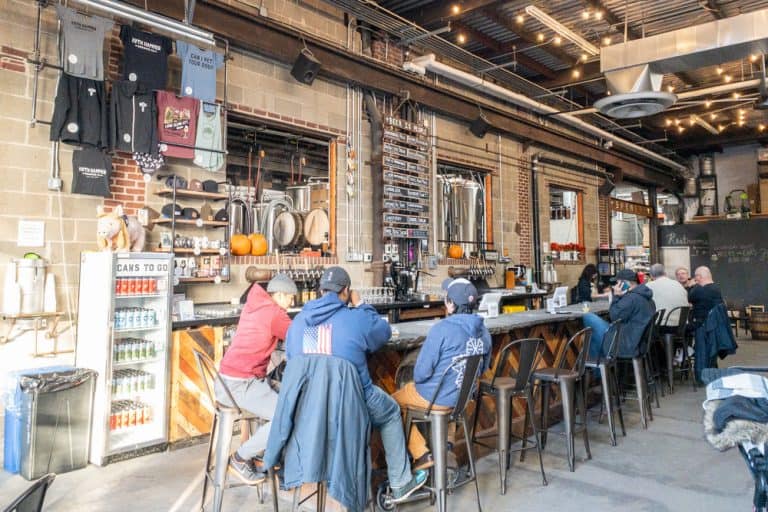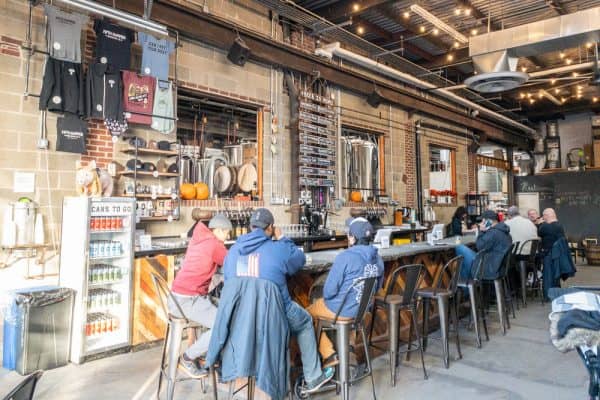 It should be noted that Fifth Hammer Brewing doesn't appear to have any flagship beers, so what is available when you visit may be completely different than the beers I was able to try. However, the overall quality of the four beers that I sampled was so good that they are sure to have a few great selections available when you visit, no matter your preferred style of craft beer.
Without a doubt, if you are looking for a great brewery to visit in New York City, don't hesitate to take the short subway ride across the East River into Queens to visit Fifth Hammer Brewing. This is a stop you definitely won't regret.
Find out more by visiting Fifth Hammer's website.
Looking for more places to visit nearby? Check out Keg and Lanter Brewing in Brooklyn, Yonkers Brewing Company, and the Hicksville Gregory Museum.
You also may want to consider staying at Pod 39 Hotel which is only a short distance away.