Disclosure: This article may contain affiliate links. We will make a small commission from these links if you order something at no additional cost to you.
Located along the Long Island Railroad, Hicksville, New York is a sleepy suburb of New York City that's probably best known as the childhood hometown of Billy Joel. However, for those that find themselves in the area, there is a great reason to not skip over this town: the Hicksville Gregory Museum.
The Hicksville Gregory Museum is located within the Heitz Place Courthouse which dates back to 1895 and is on the National Historic Register. Inside this historic structure is one of the most unique local museums I've come across in my travels.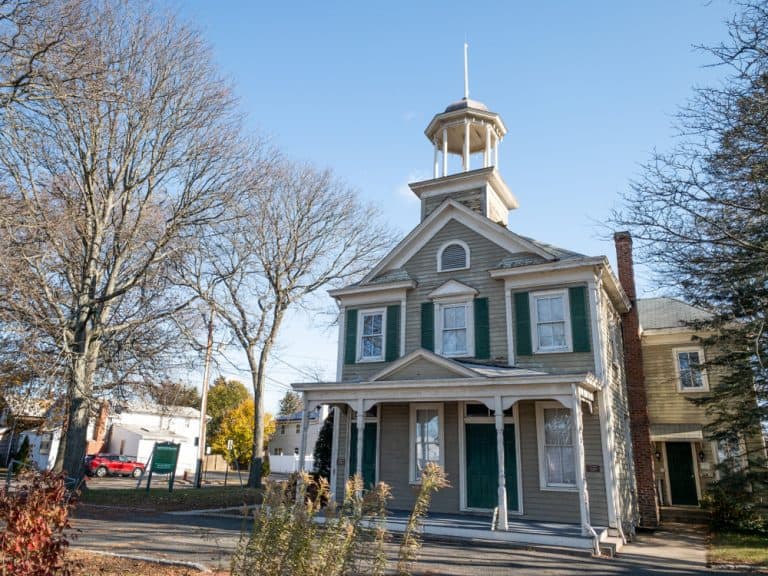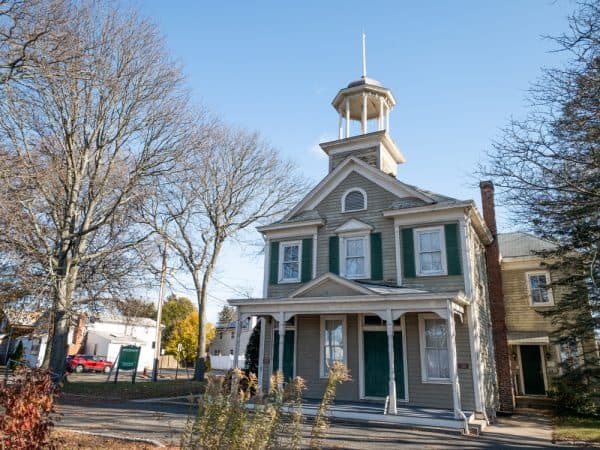 What makes this museum so special is its amazing collection of fossils, rocks, and minerals.
Most of this collection is housed in one large room on the building's main floor. Here you'll find cabinets lining the walls of the room and filled to the brim will all manner of specimens. It's really amazing how many pieces they have fit into this room.
However, despite being quite full, the items aren't cluttered and it's easy, though a bit overwhelming, to go through each cabinet and look through all the items on display.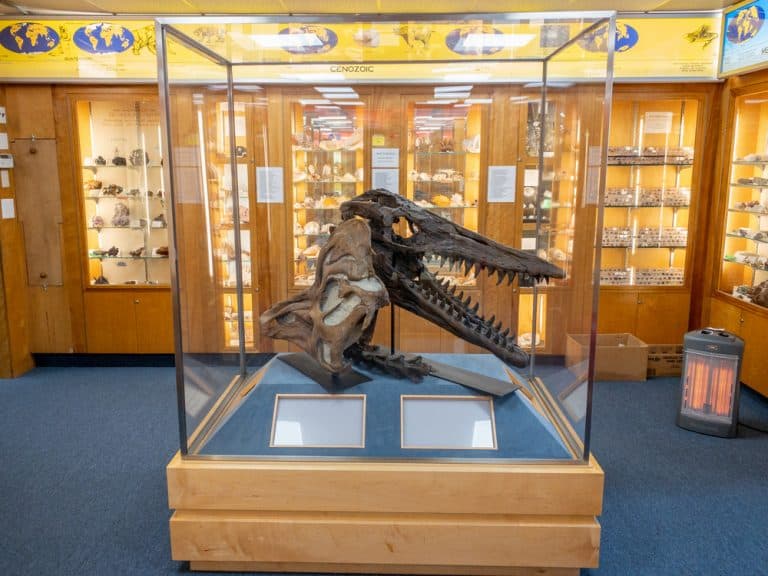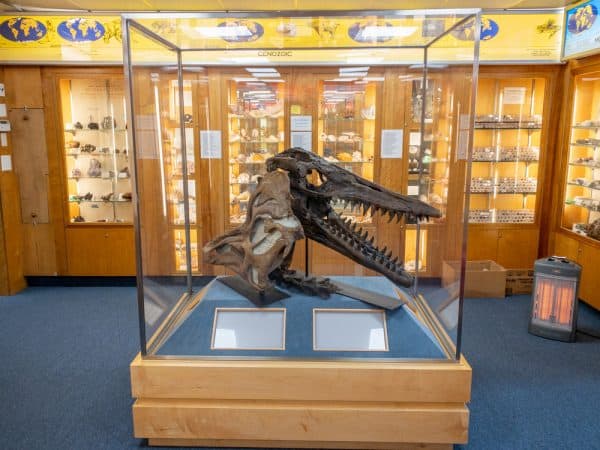 For me, the highlight of the museum was the many dinosaur fossils, as well as fossils of other plants and animals. Most of these are authentic fossils, though the large Hadrosaur skull in the case right inside the museum's entrance is a replica of a fossil on display at the Royal Ontario Museum in Toronto.
Most of the dinosaur, planet, and other animal fossils on display are smaller things like teeth, eggs, footprints, or the imprints of smaller animals. There are, however, some larger ones, including a very cool mastodon tusk and a large collection of eggs.
It's rare to see so many great and authentic fossils on display in one place, especially at a smaller museum such as this one.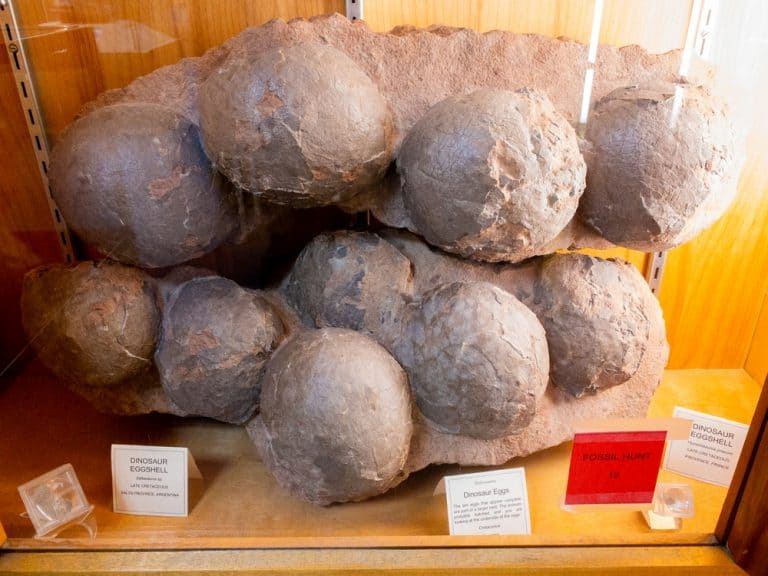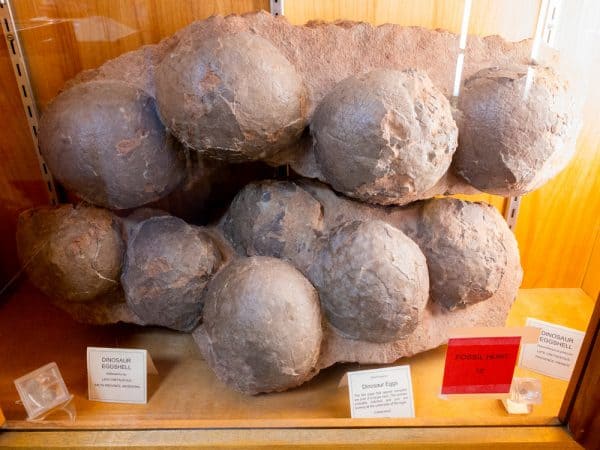 This main room is also home to many rocks and minerals from around the world.
Many of these rocks are next to excellent signage that tells you a bit more about the rock and where it was found. I especially enjoyed the places where they had a polished gemstone sitting next to a natural rock of the same variety.
In addition to rocks from around the world, there was also a section that talked about the geology of Long Island. While I found this section to be well done, I'd imagine those that live in the area would find it especially interesting.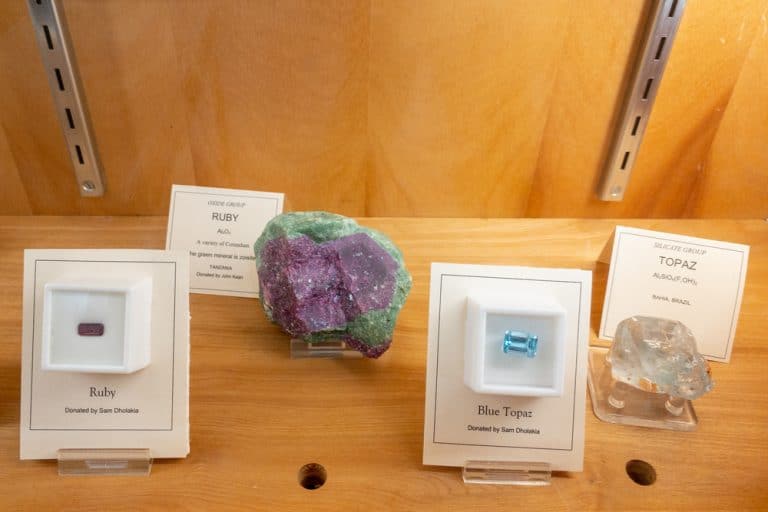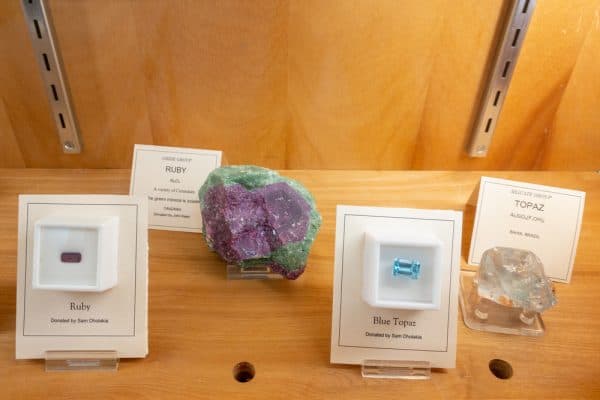 In addition to the main room, there is also a hallway that features some great displays.
Here you'll find a collection of hundreds of butterflies and moths that have been collected from around the world. These specimens are mounted in containers and organized by the region of the world they are from.
I found it very interesting to compare and contrast these insects that can be found all over the earth.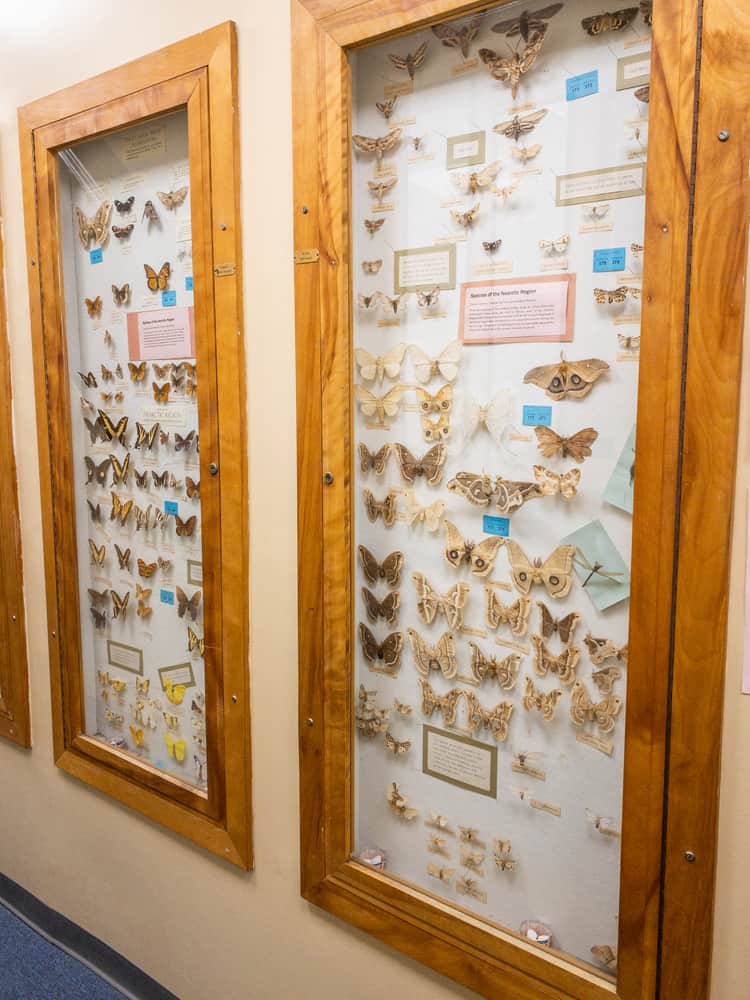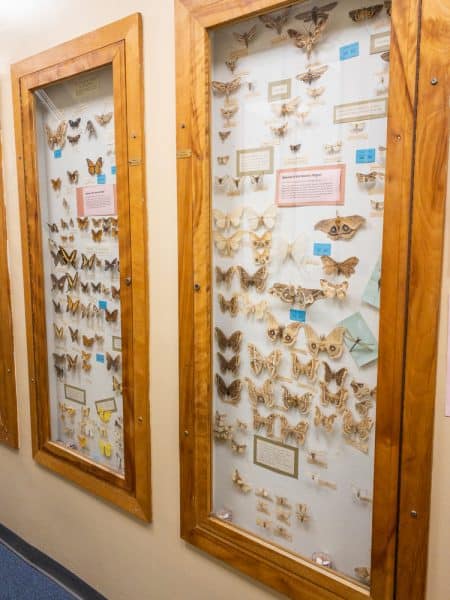 There is also a fantastic display case filled with fluorescent minerals. While they look nice under normal lighting, ask someone that works at the Hicksville Gregory Museum to turn off the lights to get the full effect. I was honestly pretty amazed at how unique and beautiful these minerals were under a black light.
The final section of the museum is located inside what was the courthouse's jail.
In this section of the museum, you'll find a nice collection of local artifacts that help tell the story of Hicksville from its earliest days through more recent years. This area functions much like a local historical society and offers a great glimpse into the region's history.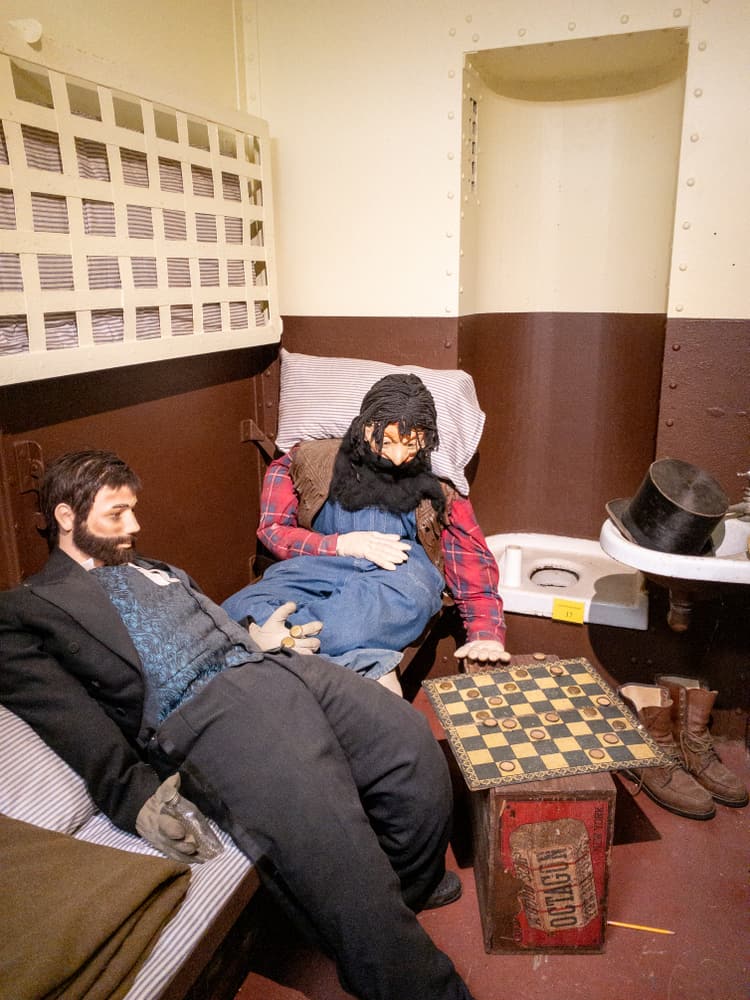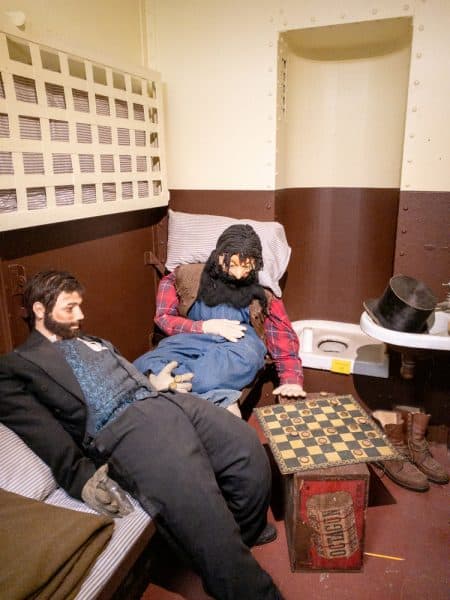 In the adjacent room, you'll find the courthouse's only remaining jail cell. There are several mannequins set up inside the cell that offers a nice look at what it was like to spend time in a small-town jail.
Overall, the Hicksville Gregory Museum is a great stop in Nassau County, New York. Even though the museum itself isn't large, they pack a lot of interesting artifacts into a small space. Not only are the local history exhibits are interesting, but this is definitely a spot that those who love fossils and geology won't want to miss during their time on Long Island.
Looking for more places to visit nearby? Check out the American Airpower Museum, Keg and Lantern Brewing, Fifth Hammer Brewing, and the National Museum of the American Indian.
---
Hicksville Gregory Museum
Hours: Tuesday-Friday: 9:30am-4:30pm; Tours at 10:30am, 1pm, & 3pm
Saturday-Sunday: 1pm-5pm; Tours offered at 1:15pm & 3:15pm

Cost: Adults: $5, Kids: $3

Website: GregoryMuseum.org

Address: 1 Heitz Place
Hicksville, NY 11801
---