Disclosure: This article may contain affiliate links. We will make a small commission from these links if you order something at no additional cost to you.
New York City is an amazing place to visit and there are many free things to do in the city. However, the cost of a hotel room alone can be totally budget-busting. Fortunately, for those looking for a more affordable place to stay in the center of it all, Pod 39 is a great choice.
Pod 39 is one of four Pod Hotels in New York City. These hotels all offer trendy accommodations at a price much lower than most nice hotels in the city. The only reach catch is that the rooms tend to be quite small.
That being said, if hearing "Pod Hotel" makes you think of the coffin-sized capsule hotels in Japan, you'll be happy to hear that you do have a bit more room to move around here. That being said, the largest rooms at Pod 39 are only 140 square feet.
While that sounds small, and it is, the rooms are quite well designed and do provide a lot of bang for your buck if you aren't planning to spend much time in your hotel room anyway. (And who comes to NYC to spend a ton of time in their hotel room?)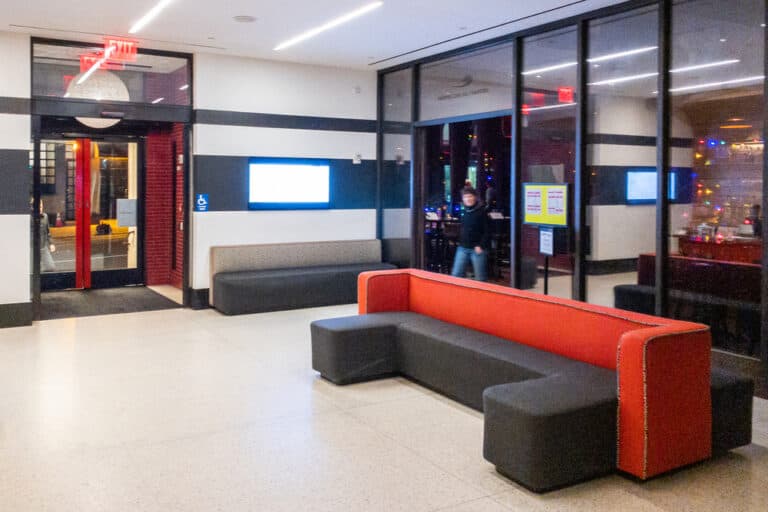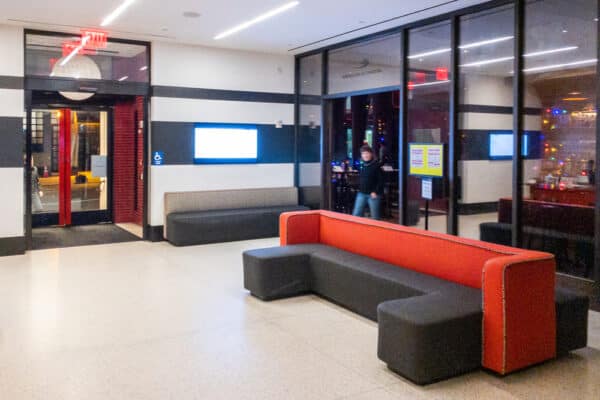 Pod 39 Hotel is located on East 39th Street in the city's Murray Hill neighborhood, less than five blocks from Grand Central Station and near spots like the Crysler Building and Bryant Park. This central location in NYC means you can get to many spots within the city and the surrounding boroughs with minimal difficulty.
From the exterior, Pod 39 looks like a normal building within the city. However, the interior has been incredibly redone and feels very modern.
The small lobby features several places to sit as well as a restaurant/bar for those that want easy access to something to eat and drink. The great design continues into the elevators and hallways of the hotels. There is also a rooftop bar with great views that is open seasonally.
Of course, at least for me, the most important part of any hotel is the room.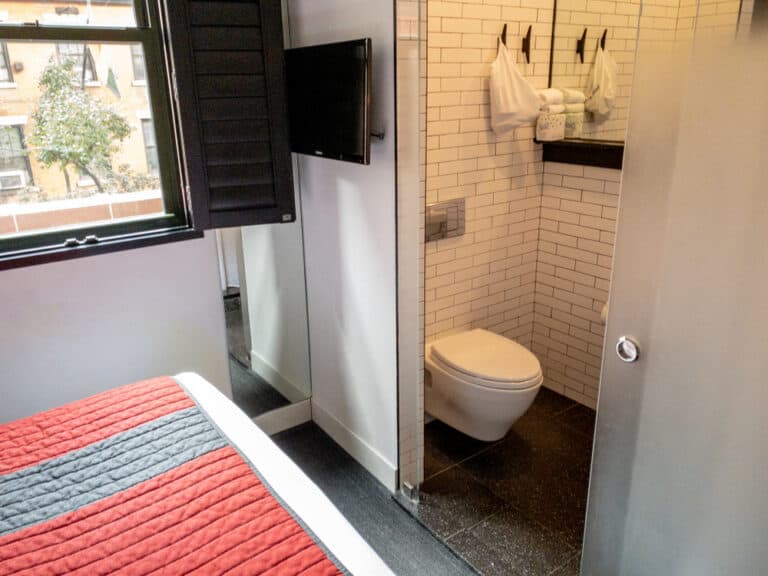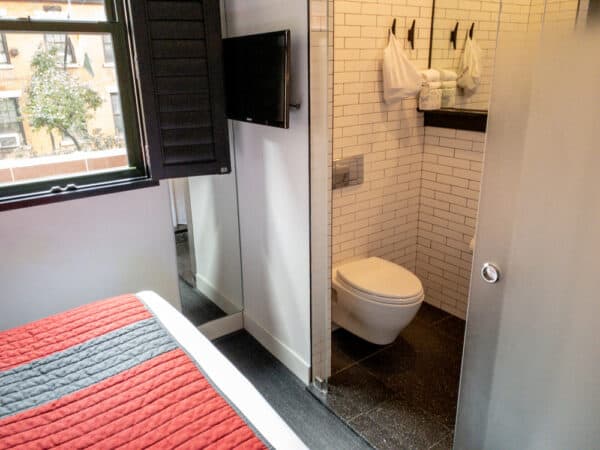 As stated, the rooms at Pod 39 are super tiny. However, they have managed to get everything into the room that you'd expect at a hotel without the room feeling too cramped.
This includes a bed, desk, chair, TV, space to hang clothes, and a full bathroom. I was definitely impressed with how they maximized the space of the room.
That being said, there are a few negatives to the room layout, the biggest being that, for those that need two beds, you'll have to get bunk beds, which means someone has to climb up a ladder. Also, for families traveling together, you'll almost certainly need two rooms as sleeping any more than two people in a room would be somewhere between challenging andthis impossible.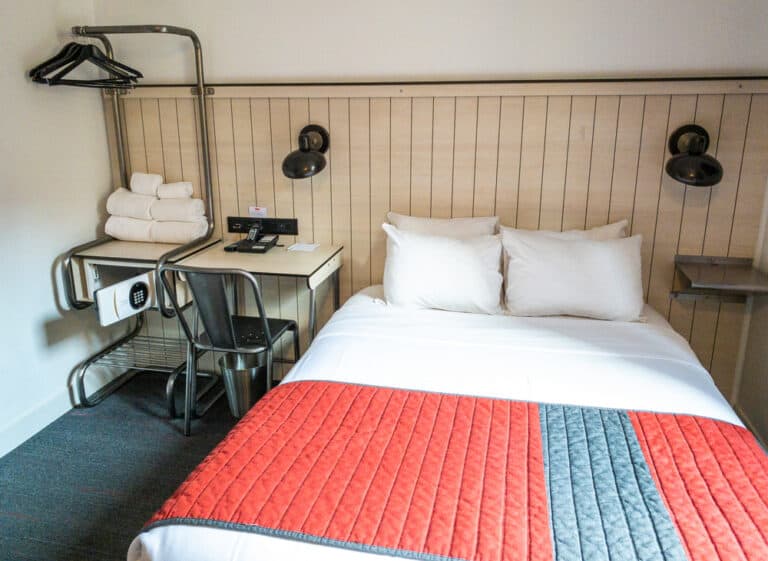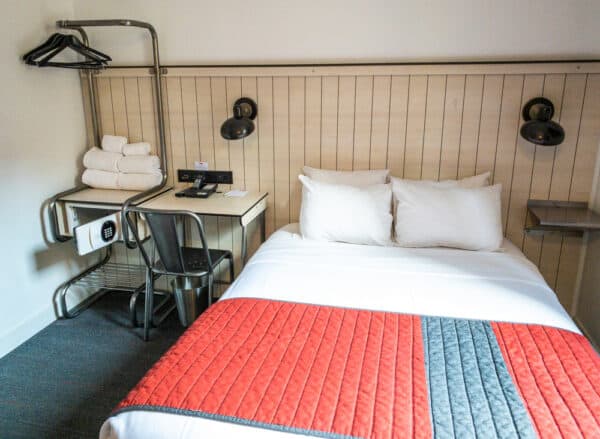 The bathrooms in each room are very nicely finished and feel spacious all things considered. The showers even have rainfall showerheads.
On the negative side, the bathrooms feature glass walls. While this does help the room feel more spacious and the walls are fogged for the first few feet, it might be awkward for friends traveling together as the bathroom definitely lacks some privacy.
In addition to the small, but nice rooms, Pod 39 does also have some nice features for guests staying at the hotel. These include free luggage storage, use of nearby gyms, walking tours, dining discounts in their restaurant, and more.
Unfortunately, this comes with the inclusion of a mandatory facility fee ($28.68 per night at the time of writing) for these features. This hidden charge is very difficult to find on their website until you get to the final booking screen.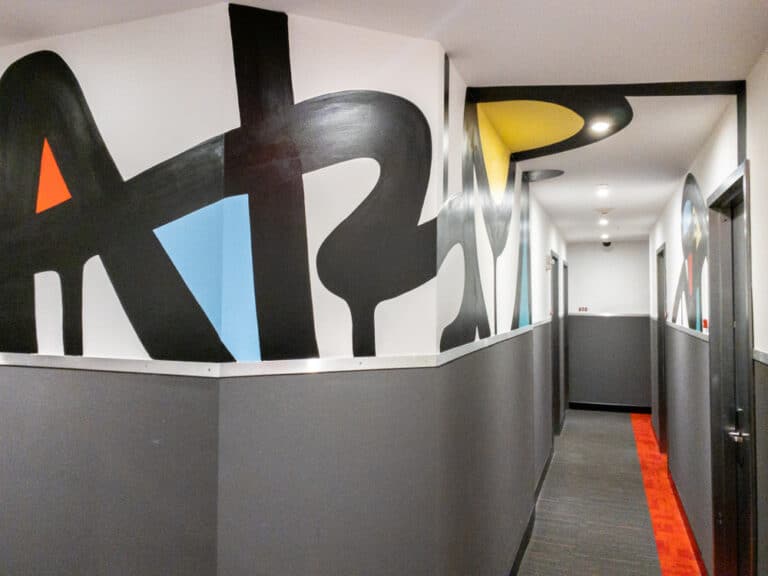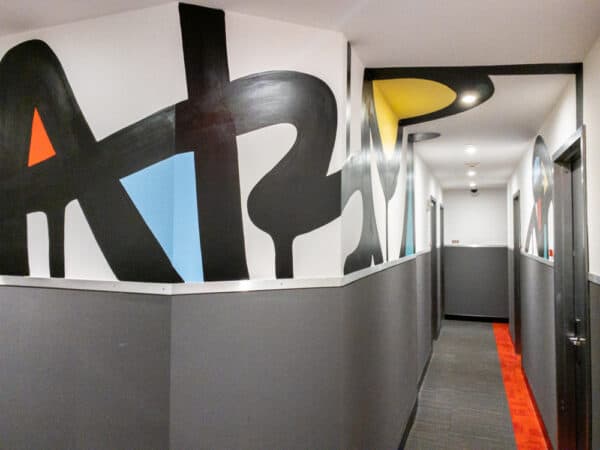 Why this isn't incorporated into their price, I don't know, but it's, sadly, not an uncommon additional fee at many hotels in New York City, so Pod 39 is not unique in charging this hidden fee.
Ultimately, while there were a few things I didn't love about Pod 39, it's definitely somewhere I would stay again when visiting Manhattan. While the rooms are small, they are quite comfortable and offer a ton of value for your money in a city that is known for very expensive accommodation.
To find out more, check out current pricing on Booking.com or visit their website.
Looking for more things to do in New York City? Check out the National Museum of the American Indian, the Staten Island Ferry, Fifth Hammer Brewing Company, and the historic Woodlawn Cemetery.