Disclosure: This article may contain affiliate links. We will make a small commission from these links if you order something at no additional cost to you.
Located in the southwestern corner of Westchester County, just north of the Bronx, is Yonkers, the fourth largest city in New York state. However, while many smaller cities are home to a variety of delicious breweries, there's only one craft brewery in the city of Yonkers.
Yonkers Brewing Company is located in the heart of downtown Yonkers, just a few steps from the Yonkers train station. The brewery is located on the ground level of the only remaining trolley barn in Westchester County. Today, the building features lofts, a pizzeria, a bank, and other small businesses.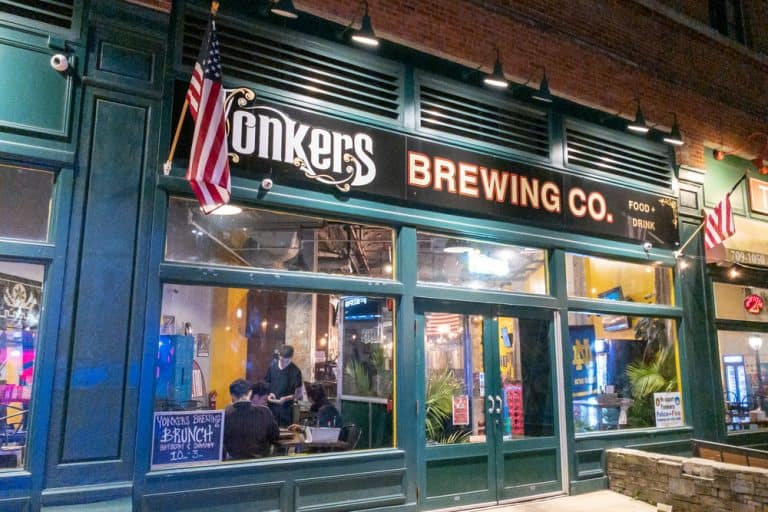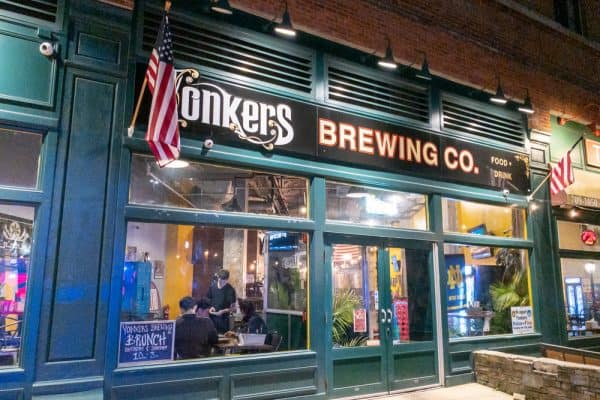 Yonkers Brewing Company opened to the public in January 2015. Their tasting room and restaurant has an industrial feel with high ceilings. To help visitors pass the time while enjoying the food and drink here, there is a foosball table, board games, and even a few vintage arcade games.
When I visited, there were 12 different beers on draft, of which about 1/3 were IPAs. The rest of the beers covered a wide spectrum of styles. There was even a hard seltzer and a cider on draft.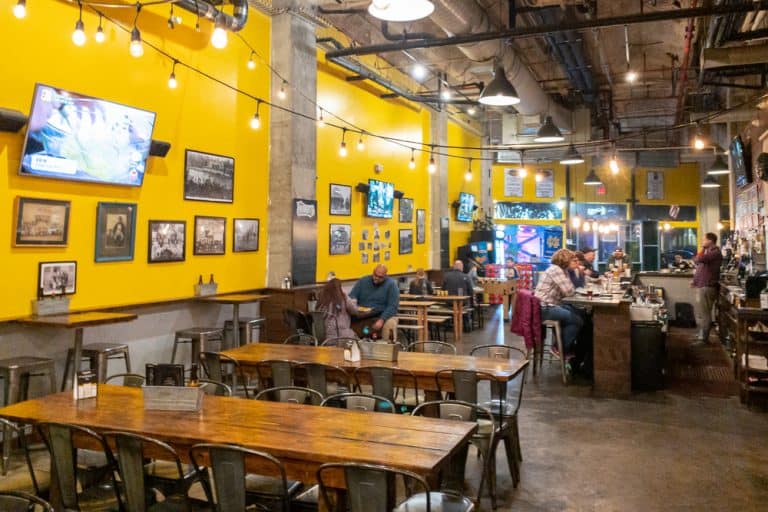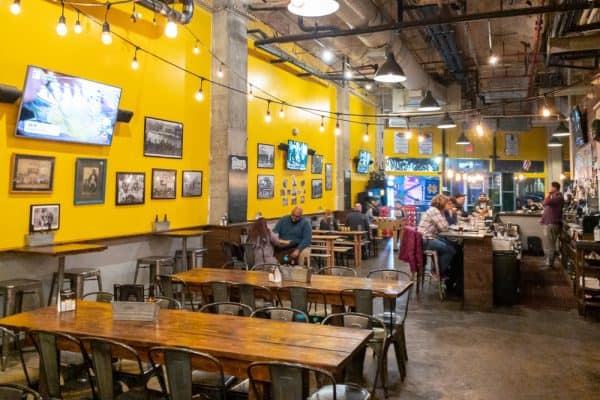 I opted to go with a flight of beers so that I could sample a variety of their offerings. As an IPA fan, I got three different IPAs (a regular IPA, a New England IPA, and a double IPA) as well as a black lager. All four were tasty, but the Everything Hits at Once Double IPA was my personal favorite as it was very smooth and fruity.
The most interesting of the ones I tried was definitely Ray's IPA. The beer was described on the menu as "the best beer in the galaxy" and as being halfway between a New England IPA and a West Coast IPA. While it probably isn't the best beer in the galaxy (or even the best beer at the brewery), it was a yummy beer that somehow managed to ride the line between a New England IPA and a West Coast IPA.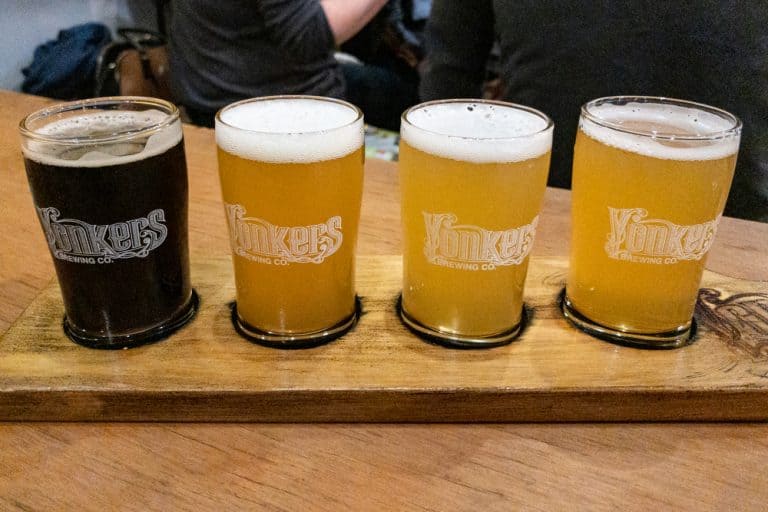 In addition to a variety of beers, Yonkers Brewing Company also features a full menu. After spending a few minutes looking over the menu, I opted to give their fried chicken 'n cheddar waffles a try.
The food came out quickly and was a nice size portion for the price. The boneless fried chicken was incredibly moist and very delicious. It came with a side of chipotle aioli, which was very, very good, though it wasn't spicy at all.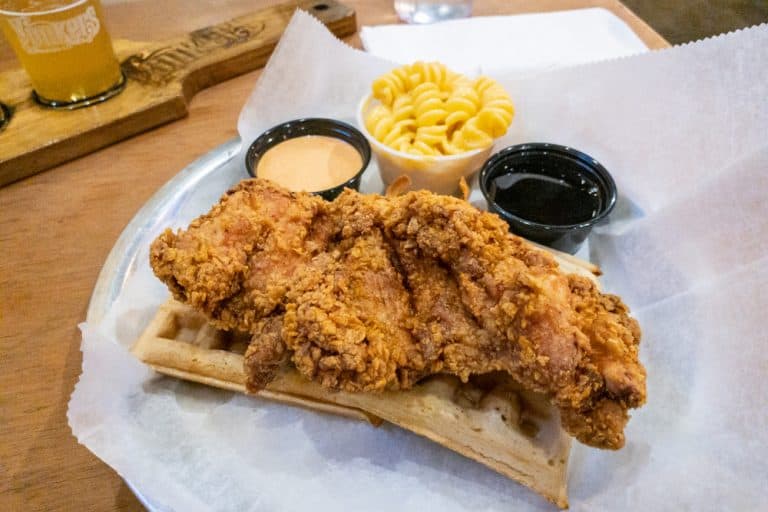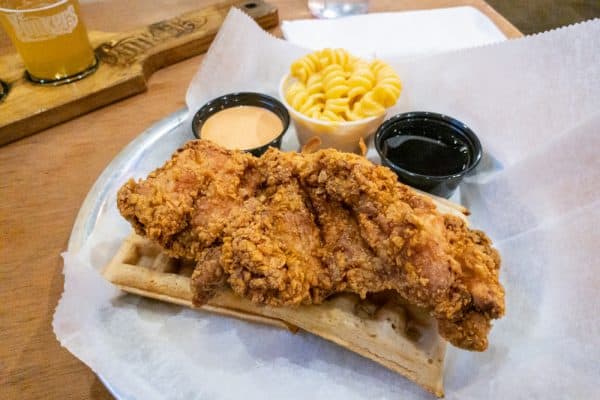 On the negative side, the waffle just tasted like a regular waffle. I ended up just eating it separately from the chicken using the maple syrup as a sauce. The dish also came with a side of mac and cheese which reminded me of the cheap mac and cheese I make from a box for my kids (but not in a good way).
That being said, the chicken and chipotle aioli were both so good that I actually quite enjoyed the dish. I don't know if I'd order the same dish if I went back again, but I'd definitely try to find something to order that had fried chicken.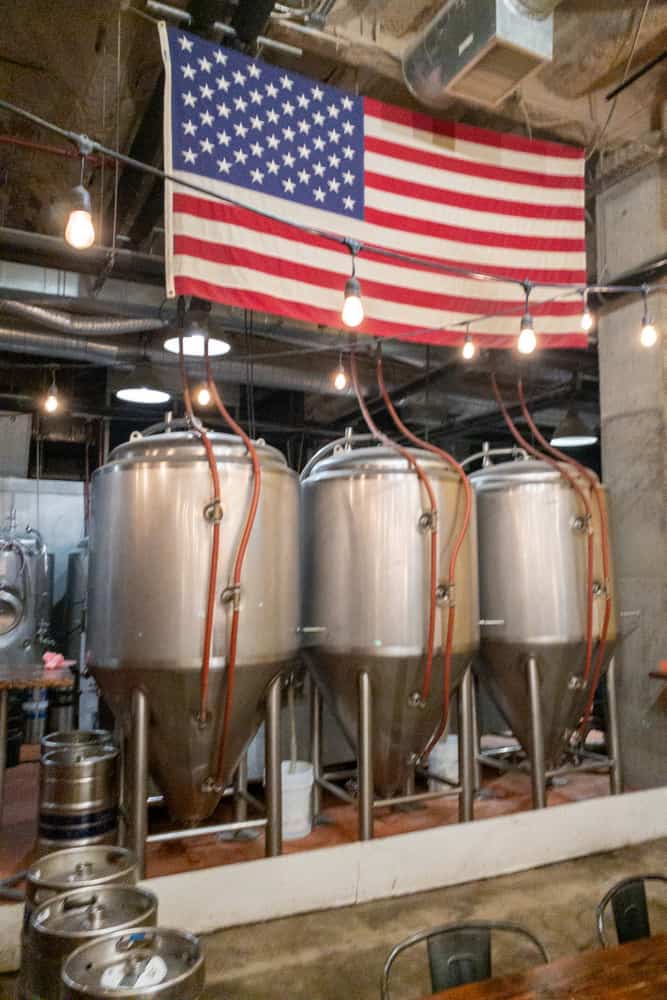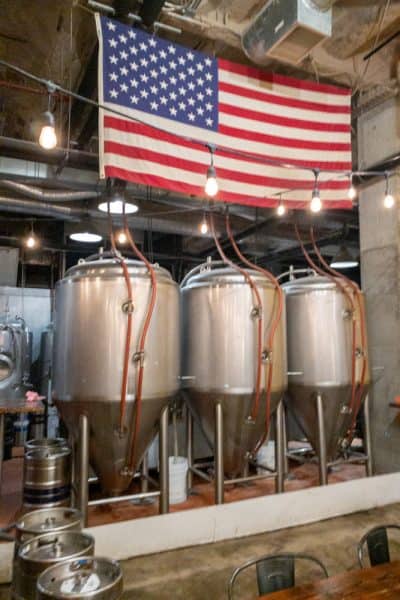 Ultimately, I enjoyed my visit to Yonkers Brewing Company in Westchester County. While it might not be good enough to justify heading out of New York City via Metro-North just to visit the brewery, it is a good spot for a tasty beer and a good meal if you find yourself in the Yonkers Area or in need of a stop while riding the train.
Looking for more places to visit nearby? Check out Woodlawn Cemetery, Keg and Lantern Brewing, the Great Jack O'Lantern Blaze, and the National Museum of the American Indian.