Disclosure: This article may contain affiliate links. We will make a small commission from these links if you order something at no additional cost to you.
When I'm traveling in New York, I always look for spots to go for a quick hike. While traveling through Saratoga County, I found one such spot: Ushers Road State Forest.
Ushers Road State Forest is a 118-acre forest (though the sign says 122-acres) near Clifton Park, New York. For those driving from nearby spots such as Albany or Saratoga Springs, it's located just a mile from exit 10 on I-87.
This forest is home to a 1.5-mile hiking trail known as the Ushers Road Trail, as well as a quarter-mile trail connecting this land to the 9-mile Zim Smith Trail. While this trail doesn't feature any notable highlights such as a waterfall or vista, it's an incredibly beautiful area and a great hike for the whole family.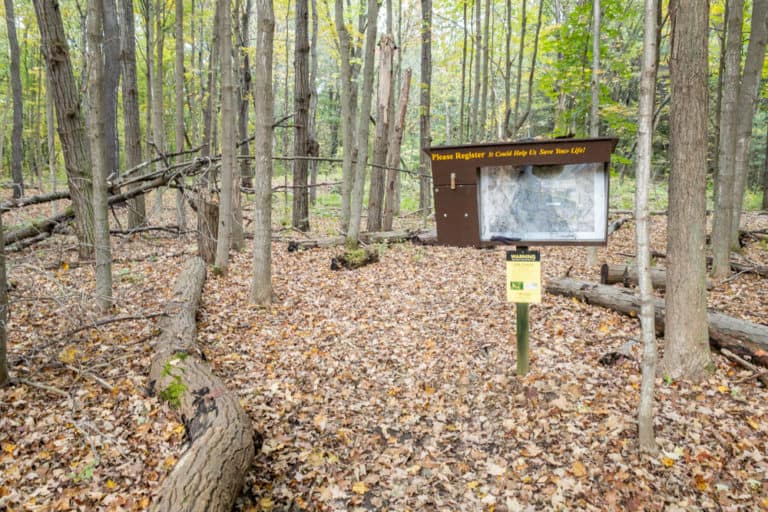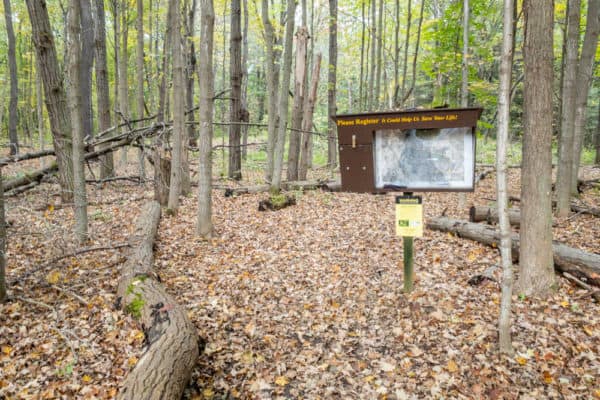 The trail starts and ends from a parking area along Ushers Road. The Ushers Road Trail is a loop trail, and since there probably isn't more than five feet of elevation gain or loss along the entire trail, it doesn't really matter which way you head on your hike.
When I was hiking, I opted to go in a counter-clockwise direction simply because that was the easier to find trailhead. Along the way, the trail is well marked with yellow discs on the trees, so you shouldn't have any trouble following the trail.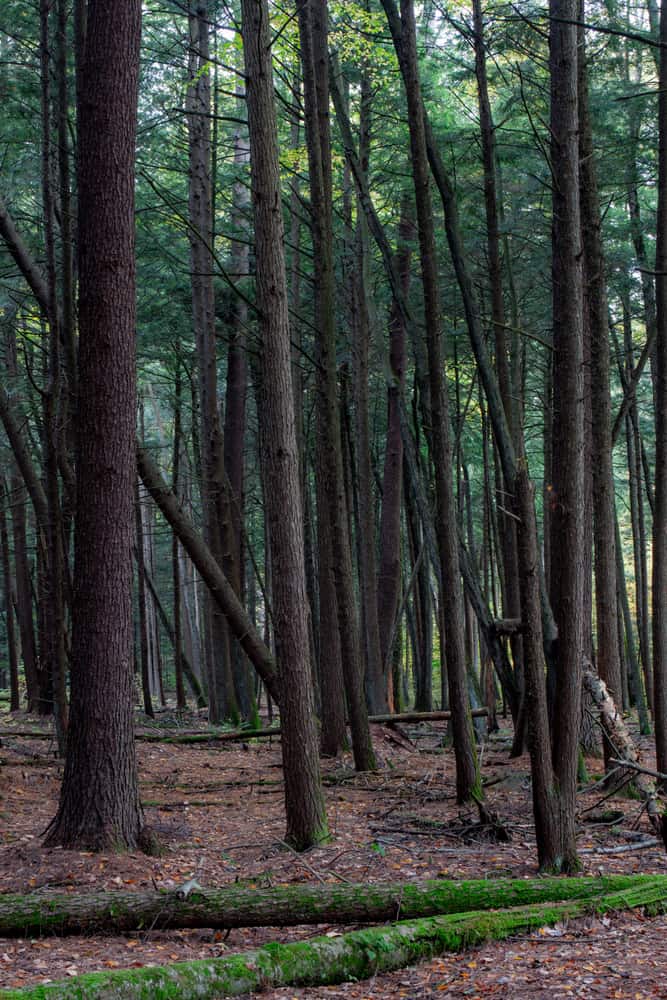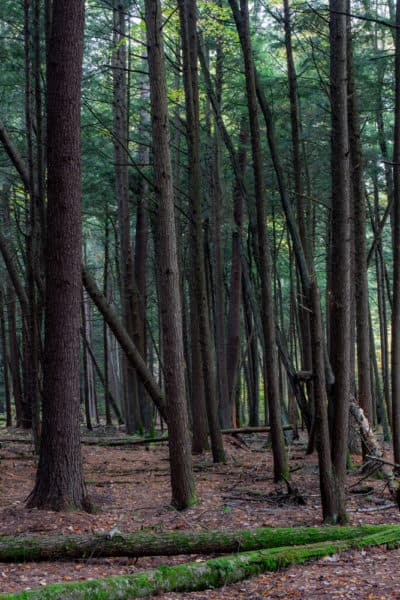 While hiking counter-clockwise, the first quarter of the trail was through a very open section of woods. In fact, it was so open that I wasn't 100% sure exactly where the actual trail was at times. However, the markers were frequent enough that I was able to easily stay going the right direction.
Soon, the forest begins to close in a bit and the trail is much more obvious due to the underbrush surrounding it. This is a truly beautiful forest with towering trees all around. Without a doubt, this is one of the region's most beautiful spots.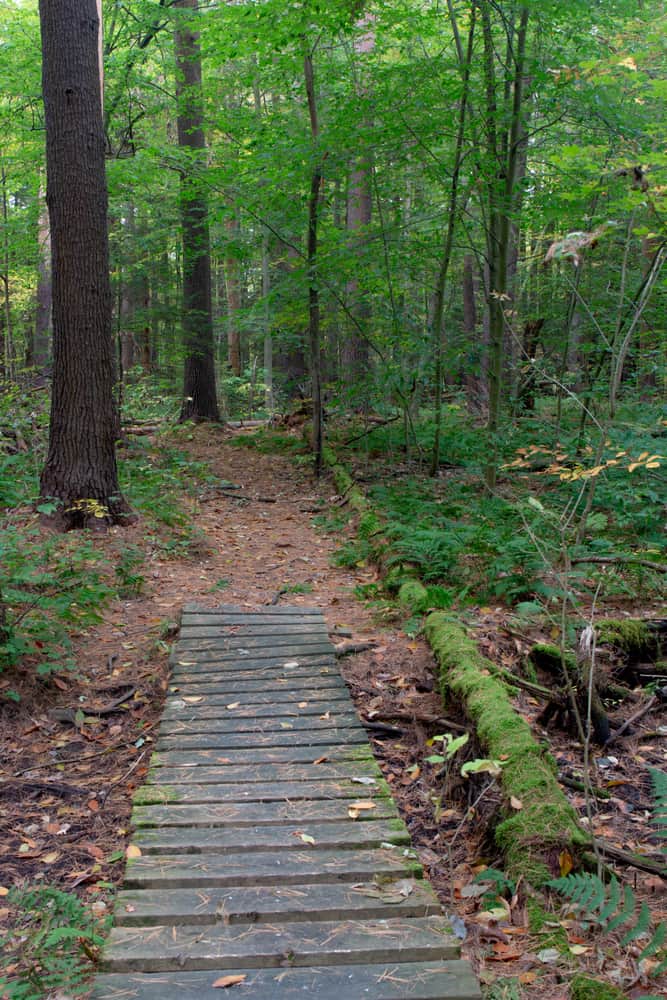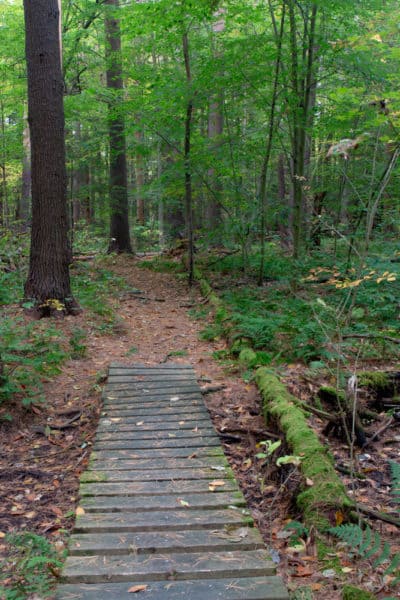 About halfway into the hike, there is the only trail split on the entire hike. This well-marked spot features a turn-off for the 0.2-mile side trail to the Zim Smith Trail. While you could take this side trail either to extend your hike within Ushers Road State Forest or to head to the connecting trail, I opted to simply continue on my loop.
After this trail split, the trail does close in a bit and becomes a bit overgrown in places. However, even though it was a bit narrow, it was always very easy to follow and marked well.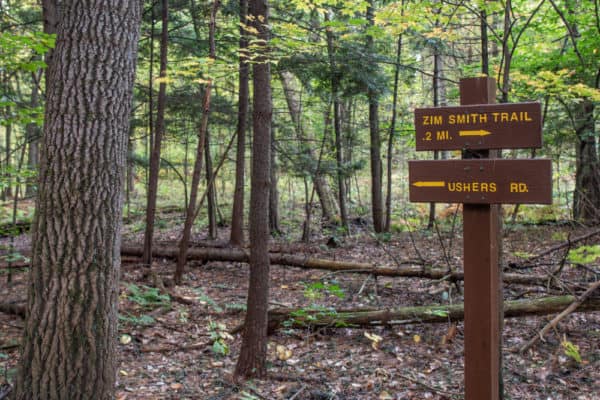 On the last half of the hike, you might be able to hear a bit of road noise as he trail winds its way back towards the parking area, but it's not overwhelming by any means.
Just prior to the parking area, you can see the ruins of a stone foundation for some sort of building that used to sit here. Unfortunately, I couldn't find any information about these ruins, but they are still neat to see.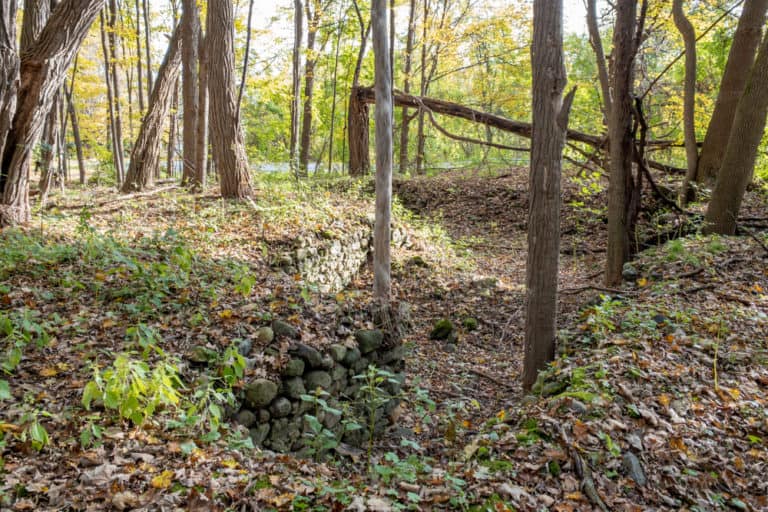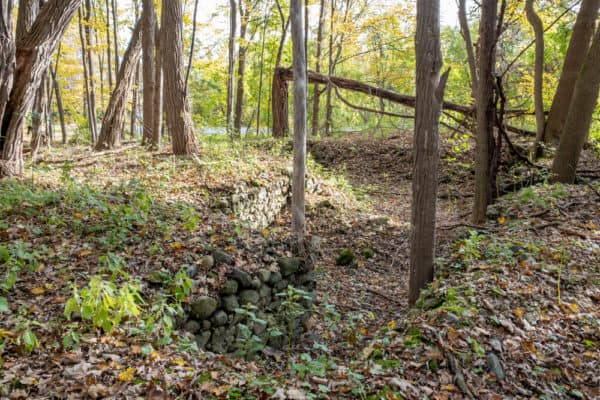 Just after the ruins, the trail returns back to the parking area.
While I usually prefer hikes that feature notable things like waterfalls, vistas, or even streams, the trail at Ushers Road State Forest is quite an amazing spot despite featuring almost nothing of note besides the beauty of the forest.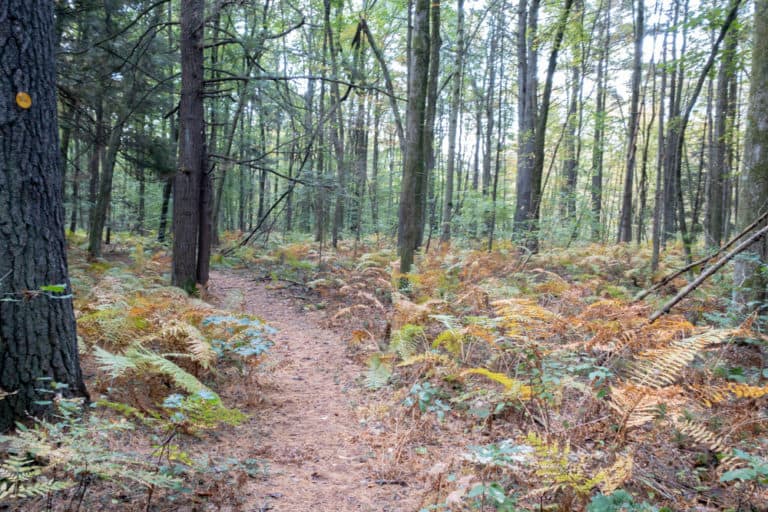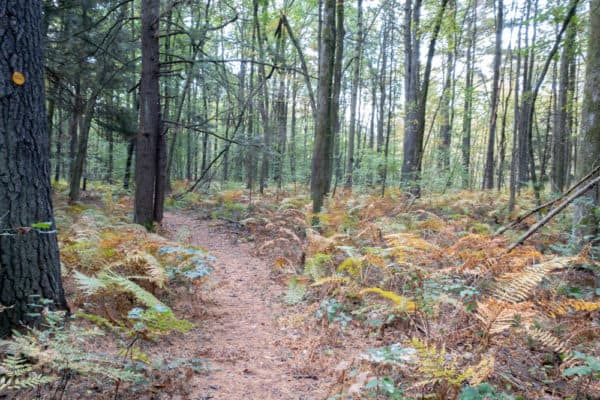 Given the lack of elevation change, this is a trail that anyone can do (assuming you can walk 1.5 miles and handle some uneven roots and rocks). That makes this a perfect trail for the whole family and one that even young kids can enjoy.
If you find yourself looking for a great hike in Saratoga County and the Capital Region of New York, you won't want to miss this hidden gem.
How to Get to the Trail at Ushers Road State Forest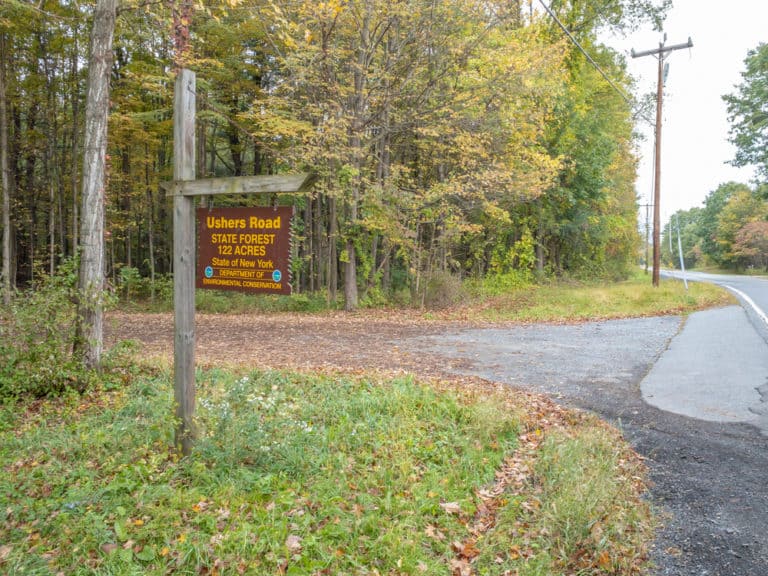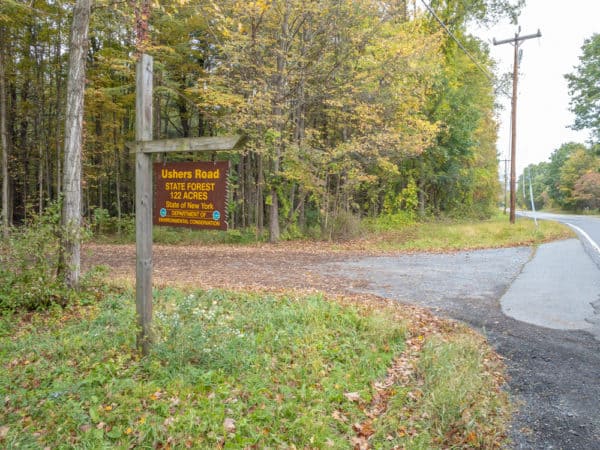 Ushers Road State Forest is located in Saratoga County, New York near the community of Clifton Park.
The trailhead for this hike can be found along Ushers Road at the following coordinates: 42.912427, -73.772145.
Looking for more great things to do in the area? Check out the Geyser Trail at Saratoga Spa State Park, Saratoga National Historical Park, Cohoes Falls, and Plotter Kill Preserve.
[Click here for information on how to use the coordinates in this article to find your destination.]