Disclosure: This article may contain affiliate links. We will make a small commission from these links if you order something at no additional cost to you.
New York's cities are filled with many great breweries. However, when you're traveling through a rural area of the state, it's often to find a craft brewery to try. Fortunately, Fulton County is home to Stump City Brewing.
Stump City Brewing opened in early 2017 outside of Gloversville, New York. The brewery is located in a small building behind several homes. In fact, when I visited, I thought for a second I was turning into someone's driveway.
The wood-clad tasting room fits right into the rural feel of the area and is home to both a tasting room and their brewery. Adjacent to the tasting room is a nice outdoor patio which is perfect for those that visit during the warm months of the year.
The interior tasting room is not overly large and features a small number of tables and a nice bar. On the tables, there are peanuts for visitors to enjoy, and shells are simply tossed on the floor when you are finished. While I enjoyed this touch, those with peanut allergies or neat freaks might need to look elsewhere.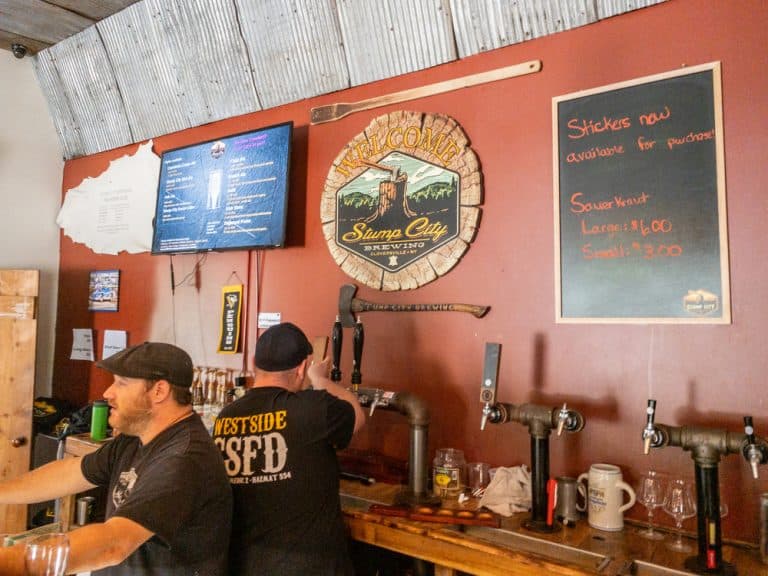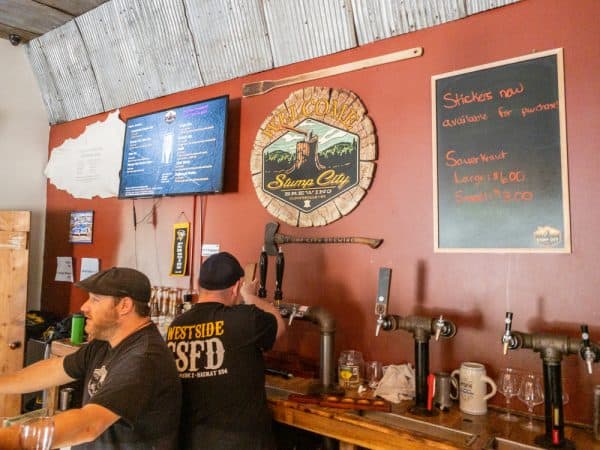 During my visit, there were seven beers available that covered a wide range of styles ensuring there's a bit of something for everyone. They also had a cider and Graft, which was a mixture of beer and locally made cider.
Since I hadn't visited before, I opted for a flight which included my pick of four of the nine beverages on draft. On my flight, I got Stump City Red Ale, the FJ&G IPA, Stump City Secret Cider, and Graft.
Both of the beers were tasty, though neither stood out as extraordinary. Of the two, the red ale was my favorite as it had a really nice malty flavor.
The Stump City Secret Cider was incredibly sweet, but once I got past the initial shock, I quite enjoyed it. I felt that it had a bit of a pear flavor and if you enjoy super sweet drinks, you are sure to like this cider.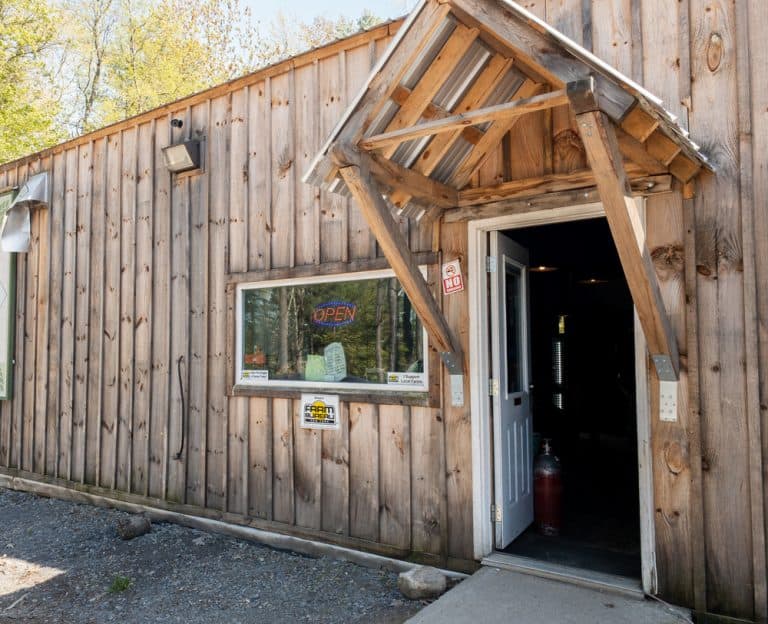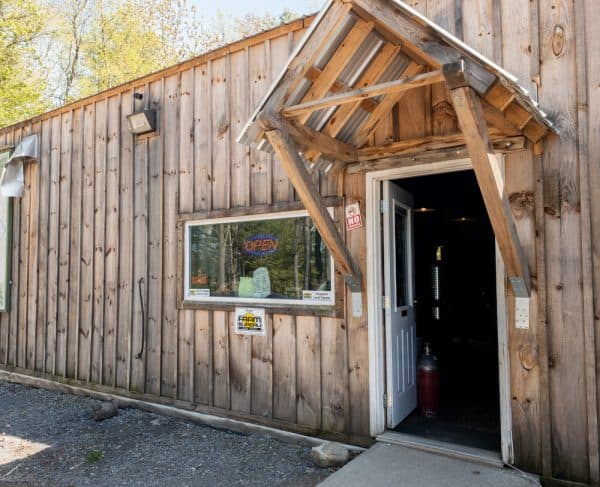 Of all the drinks I tried at Stump City Brewing, Graft was obviously the most unique. This hybrid alcoholic drink is made from a mix of beer and cider from the nearby Roger's Cideryard. The mixture is then aged in a red wine barrel before being offered in the tasting room.
Graft has a very unique taste and a dark brown color. It was a bit tart, but not horribly so. While it's honestly a bit difficult to describe, I enjoyed it, and I'd definitely recommend trying it for yourself when you visit.
Stump City Brewing is located about 15 minutes north of I-90 and an hour northwest of downtown Albany. While I wouldn't consider it among the best breweries in New York, at least not yet, it's a solid option for those wanting to try some unique craft beers while visiting Fulton County, New York.
Looking for more places to visit nearby? Check out the Amsterdam Castle, Plotter Kill Preserve, Auger Falls, and Kirk Douglas Falls.
---
Stump City Brewing
Hours: Open Thursday-Sunday
Hours vary by day

Website: StumpCityBrewing.com

Address: 521 West Fulton St
Gloversville, NY 12095
---