Disclosure: This article may contain affiliate links. We will make a small commission from these links if you order something at no additional cost to you.
Located about halfway between Cortland and Homer along Route 81 in the eastern Finger Lakes, you'll find the CNY Living History Center.
First opened to the public in June 2012, the CNY (Central New York) Living History Center actually consists of three different museums in one collection and is spread between two adjacent buildings. Somewhat confusingly, the museum doesn't feature things like costumed interpreters as you would typically associate with the term "living history". Nevertheless, it's a really neat spot to check out.
The three separate museums that are part of the CNY Living History Center are Homeville, Brockway Trucks, and Tractors of Yesteryear. Each of these spaces offers a really interesting collection, and while you don't have to visit all three during your visit, I definitely recommend doing so.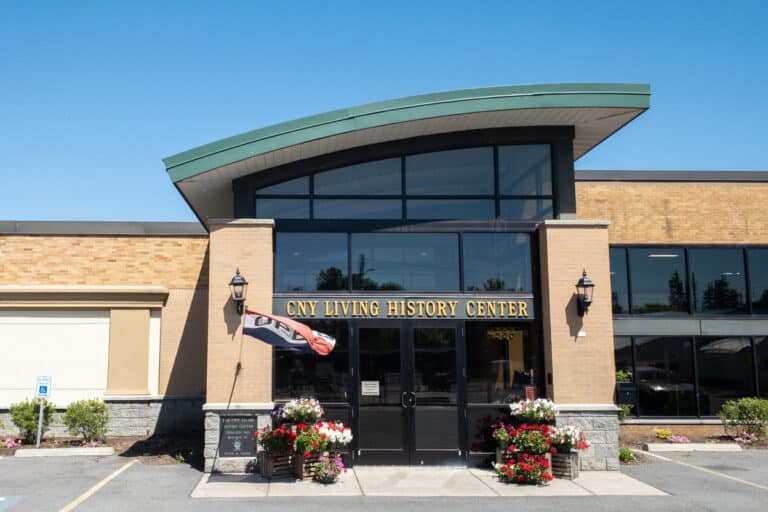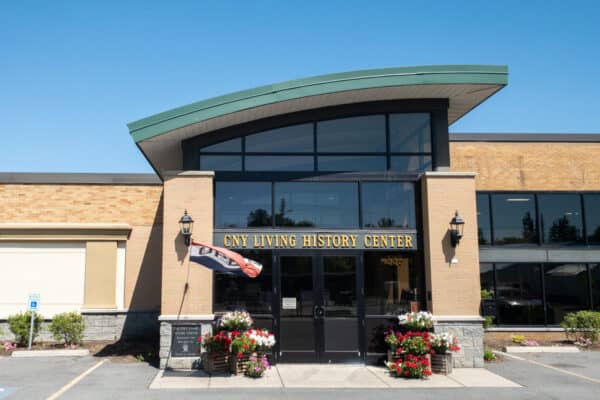 Each space is open on a somewhat guided tour. I say somewhat because guides come with you and do offer a bit of information and are there to answer questions, but you also have a bit of ability to explore on your own.
Depending on your interests and volunteer availability, the exact order of the museums that you visit will likely vary, so you won't necessarily visit them in the order listed below.
Homeville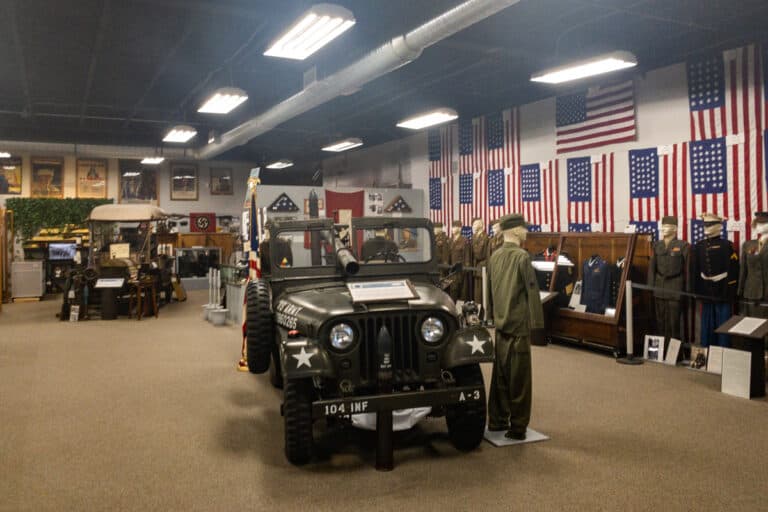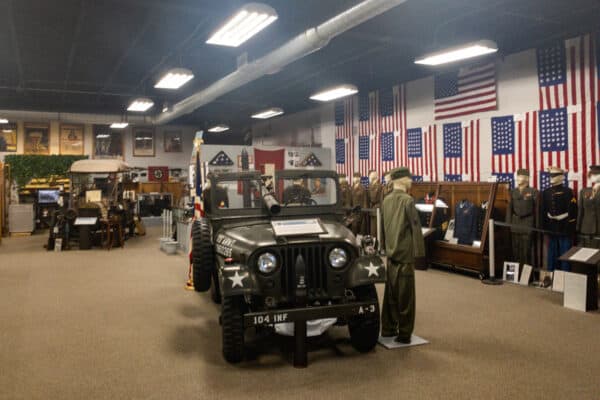 The museum at the center with the largest collection is definitely Homeville. This museum focuses on both military history and local history, and was, at one time, the collection of one man: Ken Eaton. The museum was originally spread throughout his home, hence "Homeville", but was moved to the CNY Living History Center after his death.
Homeville consists of three different areas of coverage: military history, local history, and a large model railroad. All told, there are thousands of items in this large room, and you could spend hours here just going through the various collections here.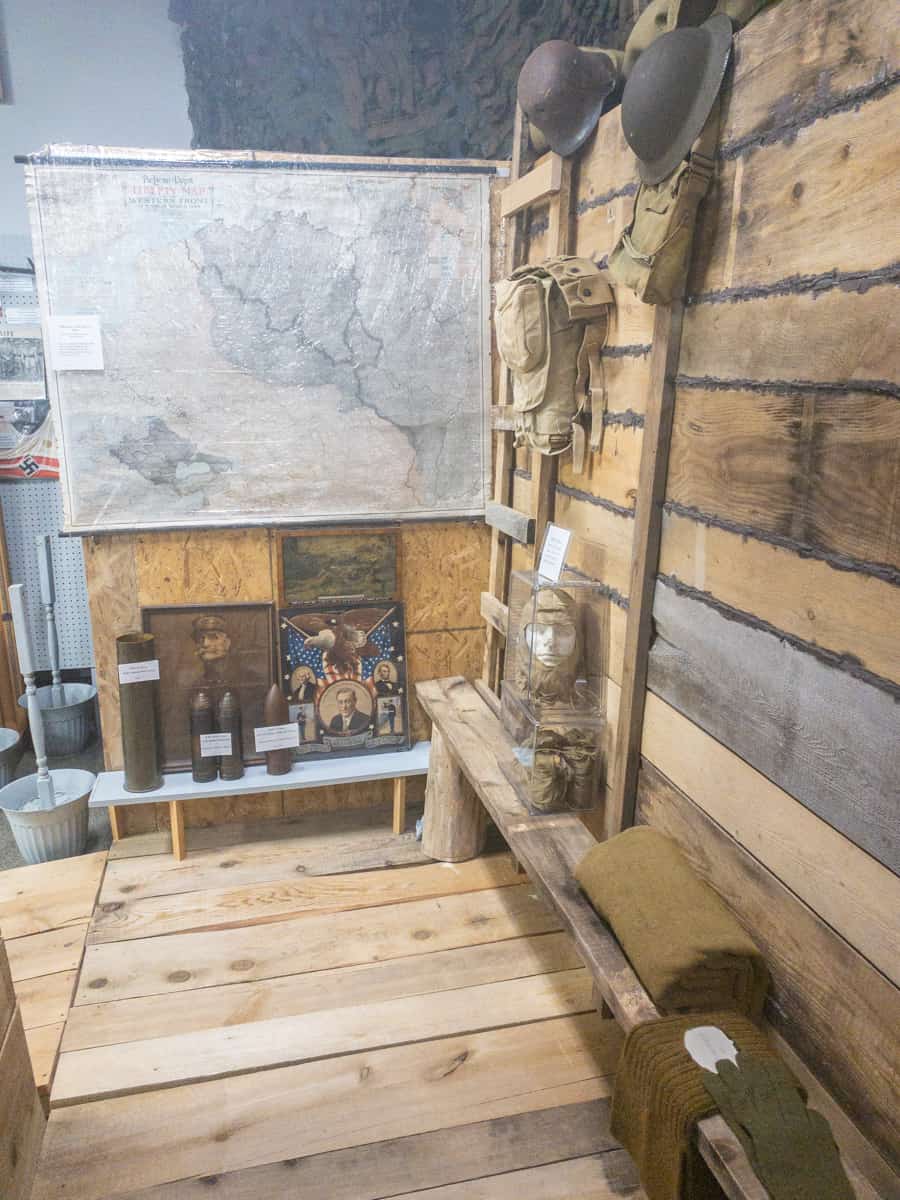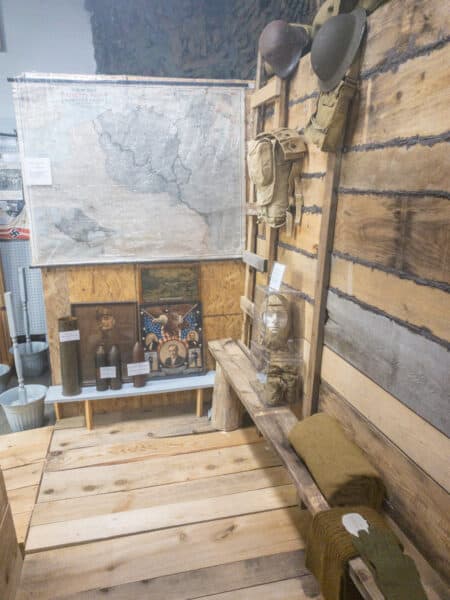 The military portion takes up probably half of the room and covers everything from the Civil War through modern conflicts. The collection here is truly amazing, and it's one of the best military collections I've seen in New York outside of museums that are solely dedicated to that subject.
The local history portion of Homeville is going to most interest those that are from the area in and around Cortland County, but there are still a few interesting pieces that I think anyone will enjoy seeing.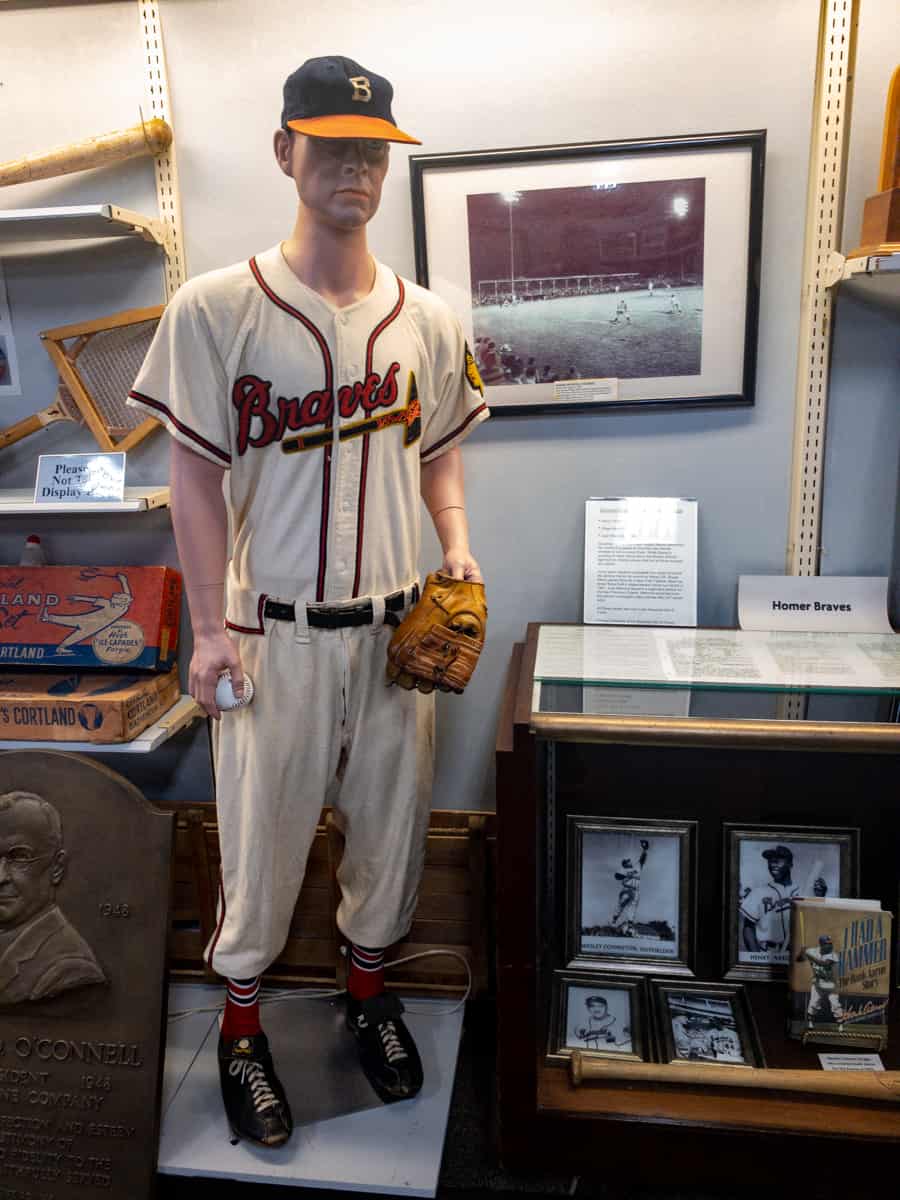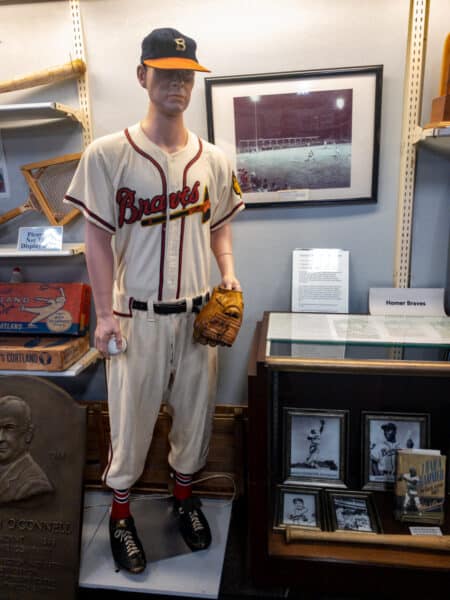 Probably my favorite was the information on the Homer Braves, which were a semi-professional baseball team formed in 1939. It is estimated that 400 major leaguers played in Cortland County either for or against the Homer Braves during their existence.
The team's best-known manager, Dewey Griggs, later became a major league scout, and copies of his scouting reports for baseball legends Hank Aaron, Juan Marichal, and Roger Maris are on display. There is also a bat that is rumored to have been used and broken by Hank Aaron that he gave to Griggs.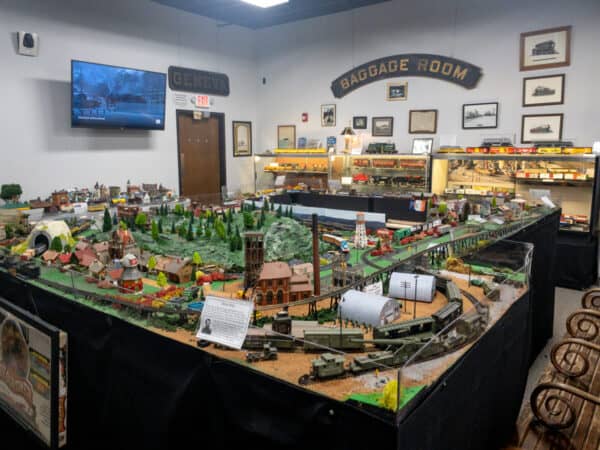 The final portion of Homeville is the railroad section. This area features two model railroads (one O gauge and one HO gauge). While the layouts aren't designed to show the local area like at some other museums I've been to, they are really nicely done, I quite enjoyed watching the trails go around the track.
In addition to the model railroad, this area also features some local train memorabilia and a large replica of the front of a Lackawanna 2-8-2 "Mikado" Locomotive.
The Brockway Museum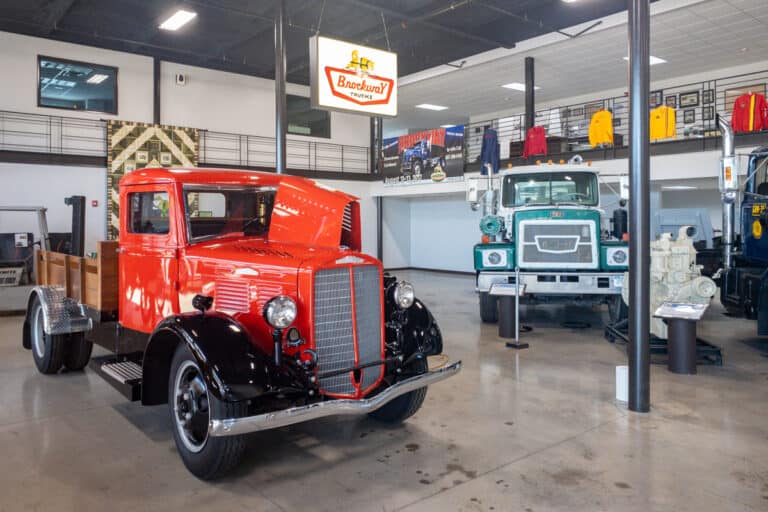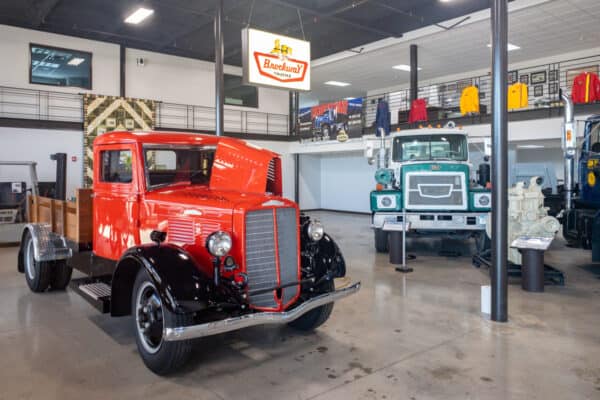 The Brockway Motor Company was a Cortland truck manufacturer that was in business from 1912 until 1977 (Before that it was the Brockway Carriage Works which began business in 1875).
This two-story exhibit area is most notable for the large trucks located in the window-filled front space. The exact trucks here can vary as they swap them out at least once a year. In fact, the ones I saw were being moved off the display right after my visit.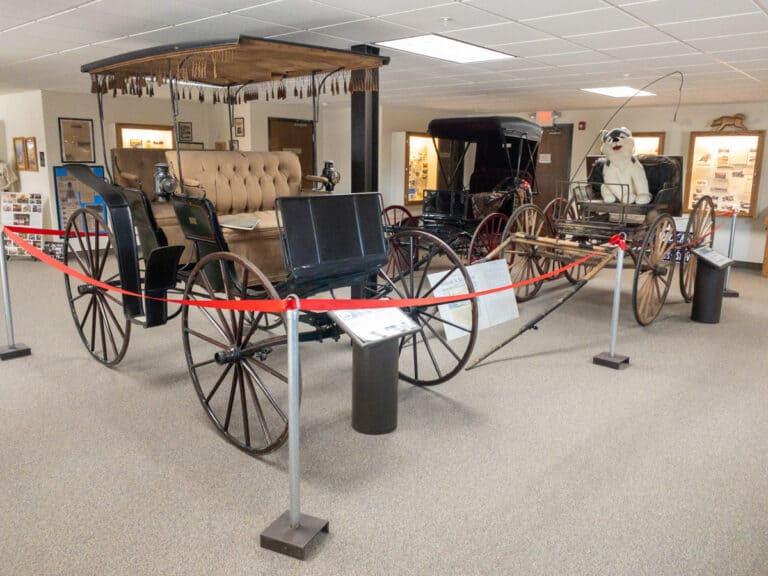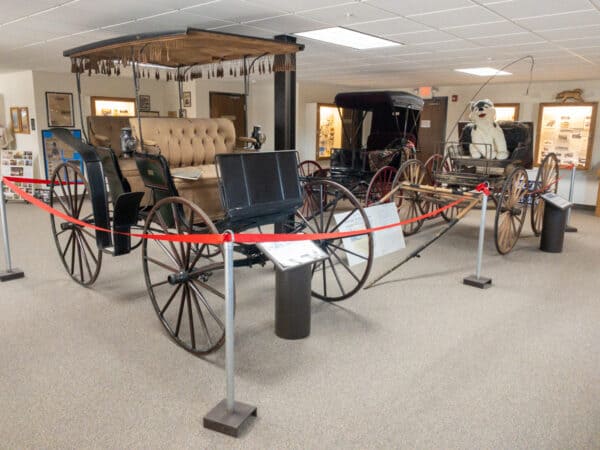 In addition to the large trucks, there is also a ton of information on the company, including several historic carriages that date back over 100 years. There is also a large amount of information regarding the company, its workforce, and the products that they made.
If you have an interest in the history of the Brockway Motor Company or vehicle companies in general, there is more than enough to keep you occupied in this space for hours.
Tractors of Yesteryear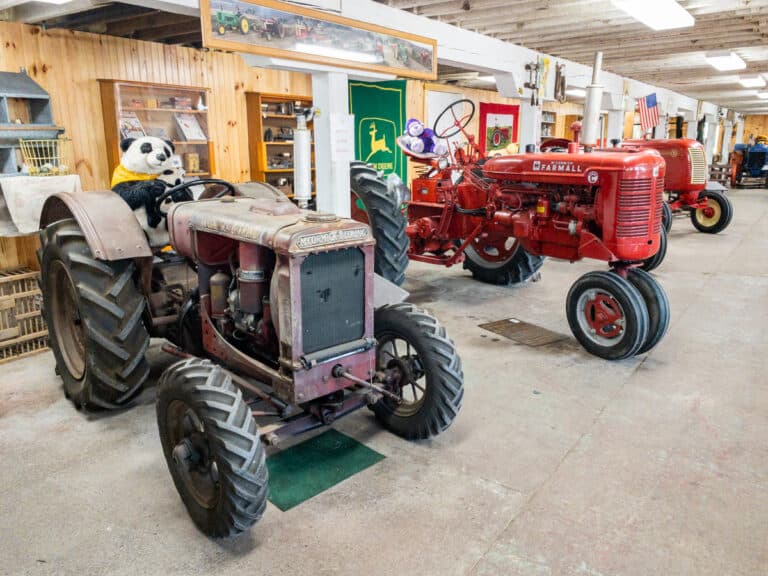 The Tractors of Yesteryear Museum (which they also refer to as T.O.Y.S.) can be found in a barn located across the parking lot from the main building of the CNY Living History Center.
This is a historic barn that was updated to house this impressive collection that features dozens of decades-old tractors. While many of these have been beautifully restored, others are left in a bit more of their original condition.
Next to each tractor, there is a sign that offers information highlighting just about anything you might want to know about each model.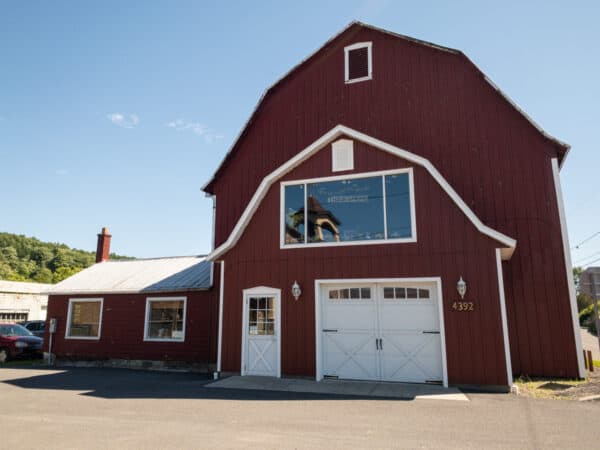 In addition to tractors, this one-story space features a section of other farm tools (both motorized and unmotorized). These offer a fantastic look into what was needed to run a variety of farming operations 50-100 years ago.
This portion of the museum also has a small area called "Grandmother's Parlor" that highlights items that would have been found in a home 50+ years ago. These range from stoves and washing machines to smaller things like kitchen utensils. Visitors a few years older than me will likely enjoy seeing things here that they remember from their childhood.
Overall, the CNY Living History Center is a really neat spot to visit. Given that their collection covers four or five different topics, there really is something for just about anyone that appreciates history.
So, if that's you, make sure to make plans to visit this neat spot in Cortland County, New York.
Looking for more great things to do in the area? Check out Tinkers Falls, the Erie Canal Museum, and the Northeast Classic Car Museum.
---
CNY Living History Center
Hours: Tuesday-Saturday: 10am-5pm
Last Admission at 4p

Cost: Adults: $10, Children: $5

Website: CNYLivingHistory.org

Address: 4386 US-11
Cortland, NY 13045
See map below for other area attractions.
---