Disclosure: This article may contain affiliate links. We will make a small commission from these links if you order something at no additional cost to you.
Over my many visits to Ithaca, I frequently drove past the Sciencenter, but for various reasons, my family and I had never had a chance to check it out until the summer of 2022. However, I'm very glad that we finally took some time to visit.
The Sciencenter is located in northern Ithaca near the Ithaca Farmer's Market and the southern shores of Cayuga Lake. It's a hands-on science museum that features a lot of fun activities and play areas for younger kids, many of which also wouldn't be out of place within one of New York's many fabulous children's museums.
The Sciencenter got its start in the 1980s in various locations in downtown Ithaca before settling into its permanent home in 1993. An expansion in the early 2000s increased the size of the space here to 32,000 square feet.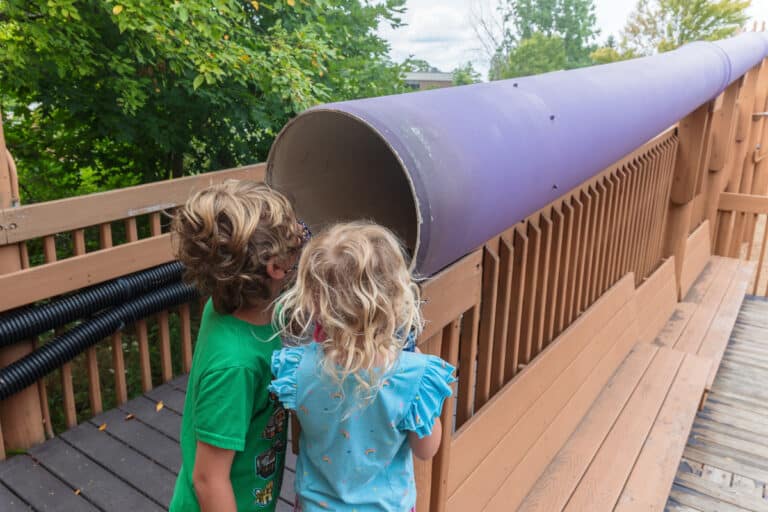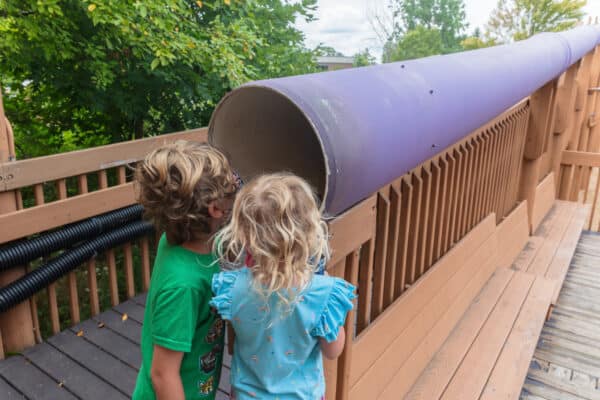 Today, the Sciencenter is one of the best places in Ithaca for kids and features a ton of fantastic play areas, ensuring that, no matter their interests, kids will have a ton of fun in this space.
The interior of the Sciencenter features two floors of exhibits and play spaces designed primarily for elementary-aged kids and younger, though older kids will likely find some fun things to do here if they are visiting with their families.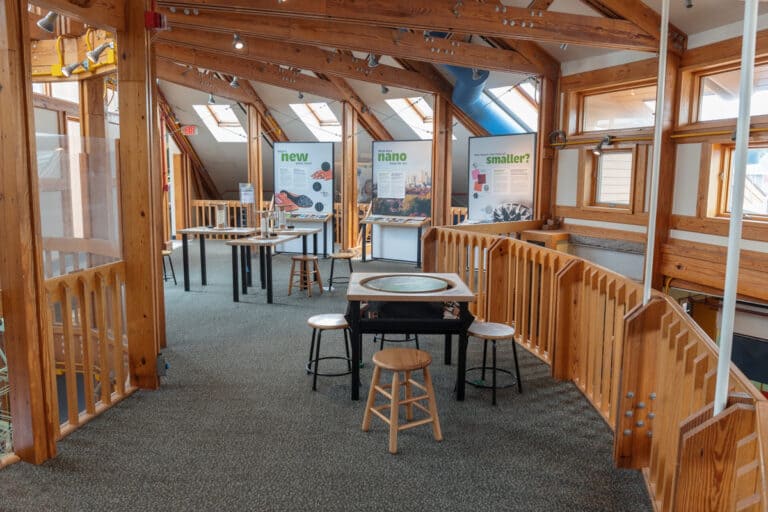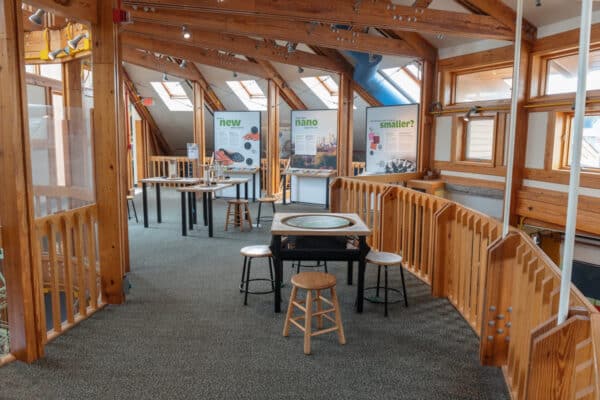 Throughout the space, there are a ton of hands-on activities that kids can play with to learn scientific concepts ranging from engineering to weather. And, what's great about the space is that if a child isn't overly interested in one area, there's certain to be another activity nearby that they'll want to check out.
While many of these exhibits aren't overly dissimilar from other children's museums and science museums in New York, one area where this museum sets itself apart is its collection of animals.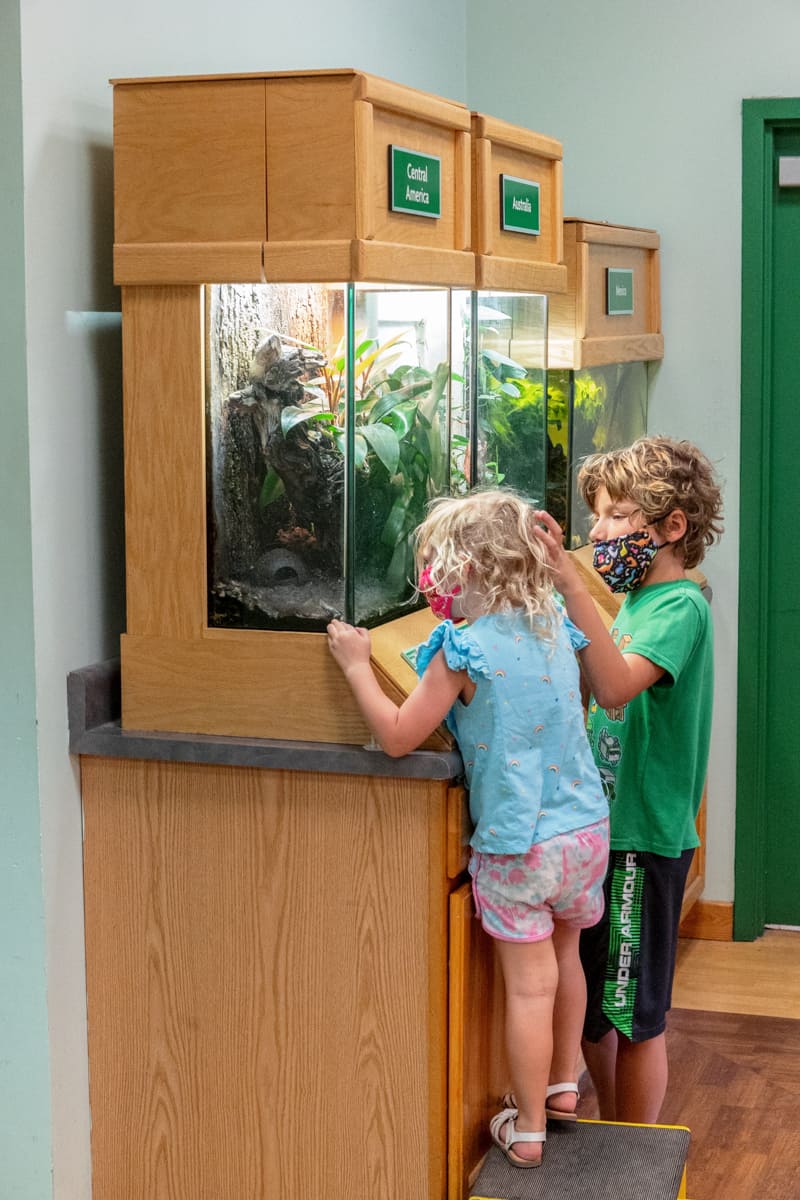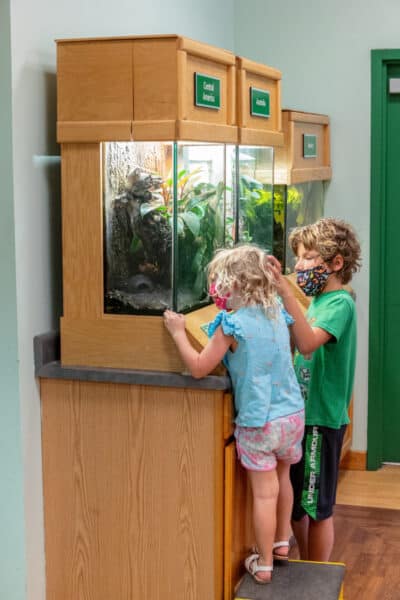 There is an entire room in the center dedicated to fish, insects, and other small animals in tanks that you can browse through and enjoy during your visit. The animals here are quite varied and there is a nice mix of both native species and animals from around the world.
At select times throughout the day, you can even enjoy the Tidepool Touch Tank which features several species of marine invertebrates that kids can both touch and learn more about. There are also live animal demonstrations throughout the day as well where kids can see even more interesting species.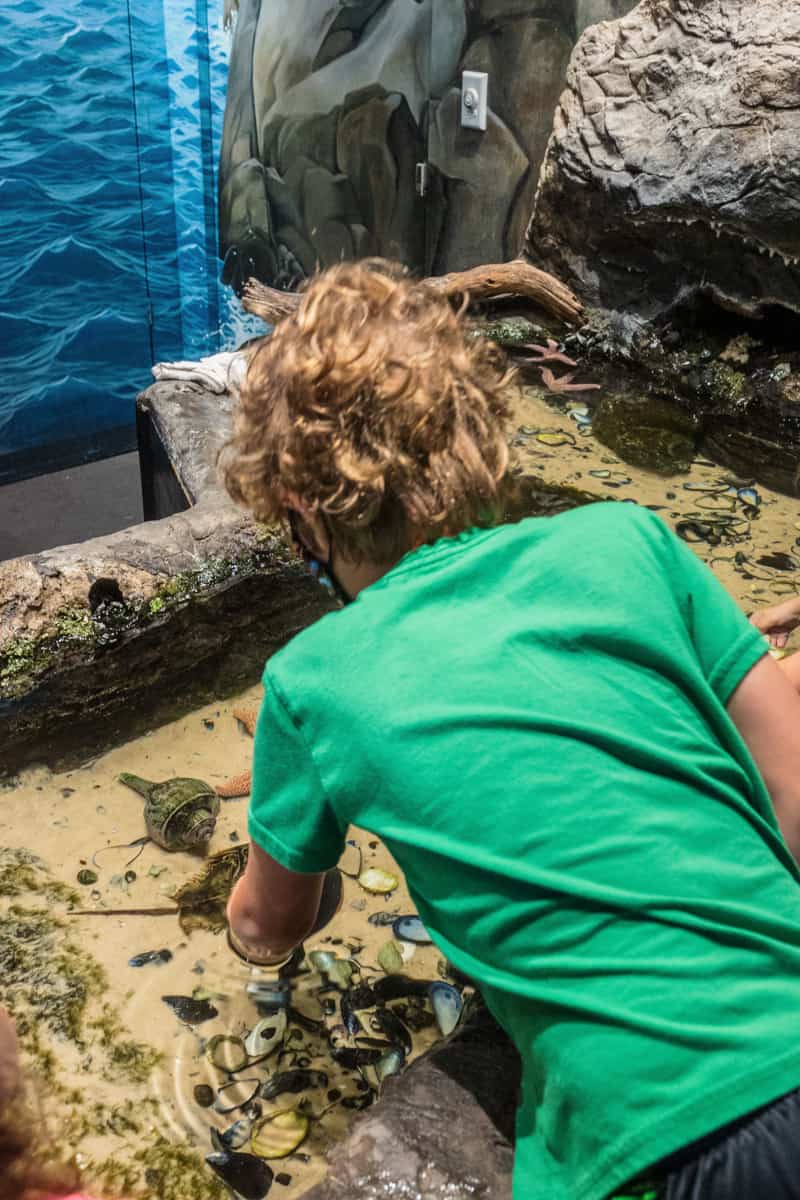 For the younger kids, there is a special play area designed for children up to four years of age known as the Curiosity Corner. This is a really nice space for younger visitors because, while they can enjoy many of the other areas, this space has activities that are designed more for younger kids and allows them to play without having to compete with older kids.
My daughter, who was four years old during our visit really enjoyed this space a lot.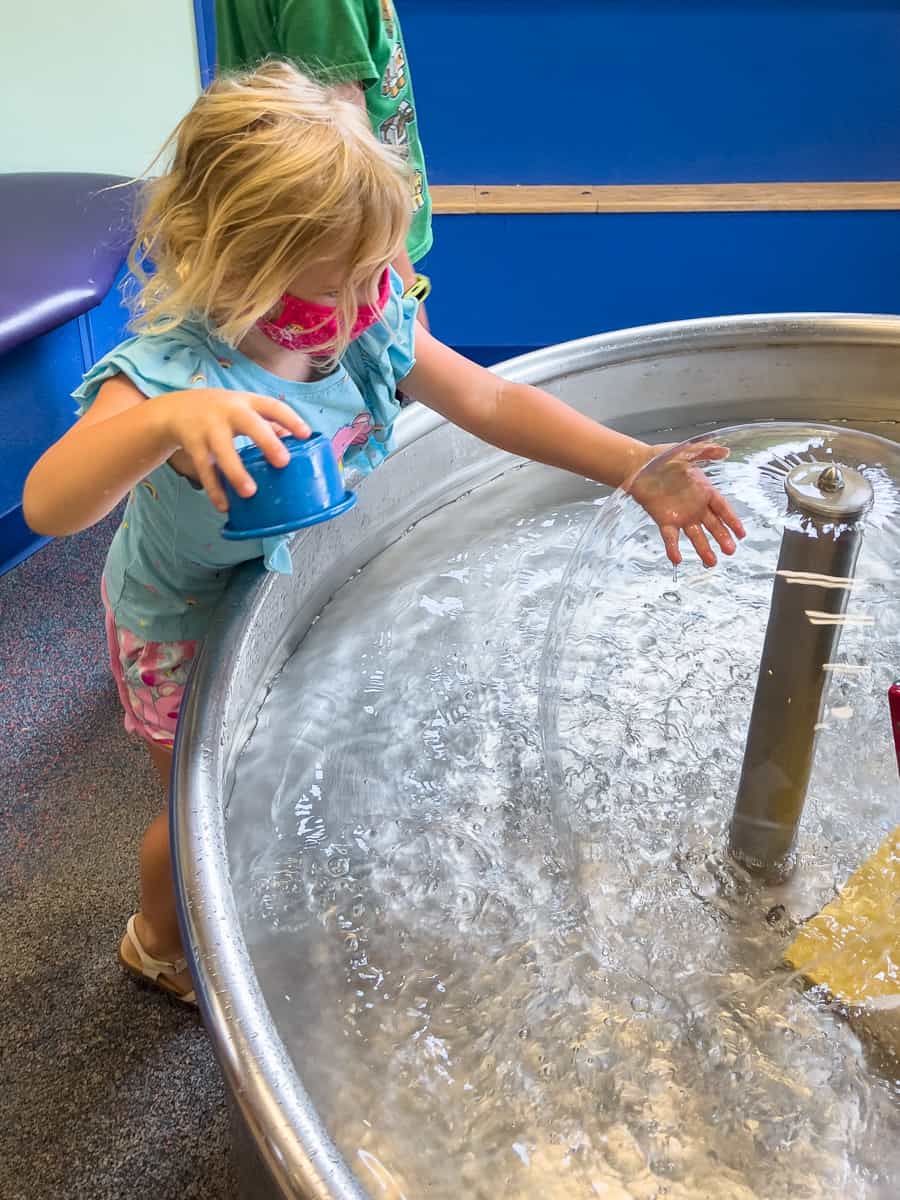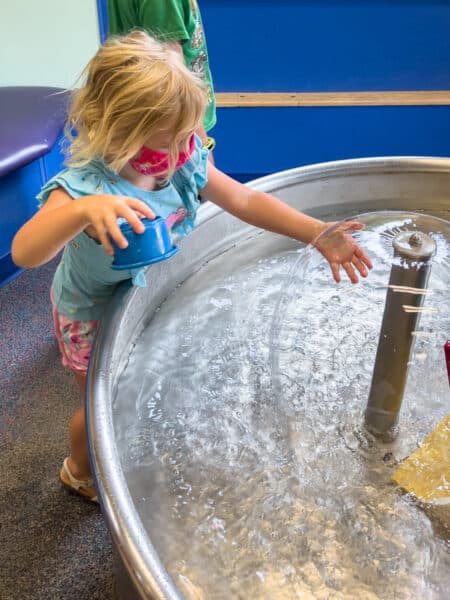 In addition to the many fantastic indoor activities, there is also a large outdoor play space that is incredibly well done. While it at first glance might just look like a large playground, there are a lot of unique activities tucked into the space that makes this area definitely worth exploring while you are at the Sciencenter.
Known as the Science Park, this space is open to visitors from April through October and is both stroller and wheelchair accessible (as is the rest of the Sciencenter).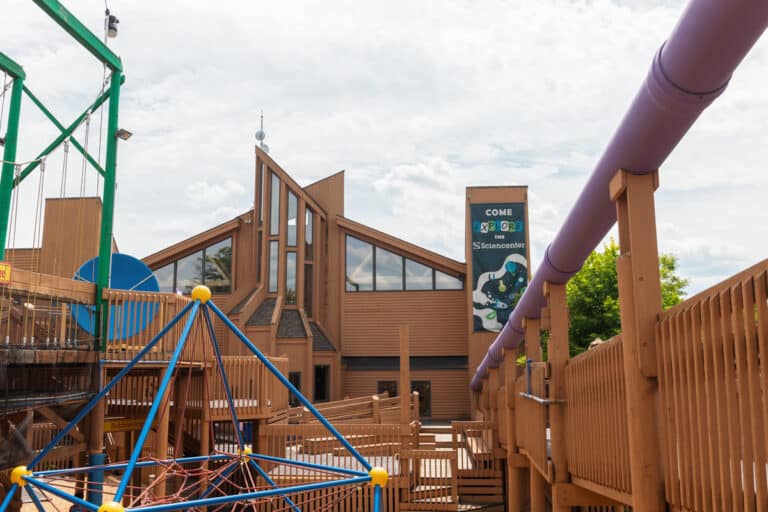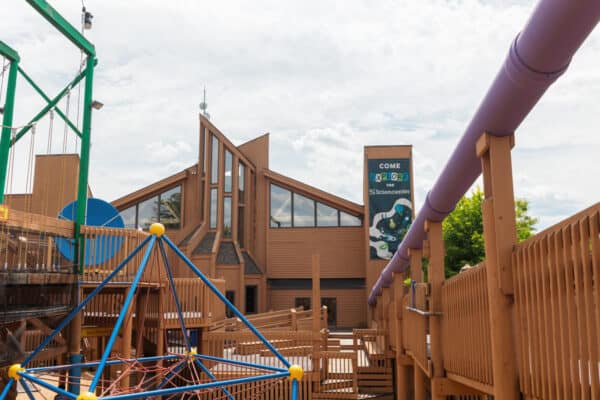 This multi-story space not only lets kids burn off energy, but also features activities that let them explore concepts of sound, energy, and physics, just to name a few. Of course, like the indoor spaces, most kids won't realize they are actually learning as they play.
While my kids enjoyed the inside areas, it was this outside space that we had the most trouble getting them to leave.
Another space outside the Sciencenter is a mini golf course. While this is part of the center, it's a separate cost to play, so you could do this even if you don't visit the rest of the museum. While it looked like a nice course, my family and I didn't have time to check it out, so I can't comment much on it other than noting it's there in case you're interested.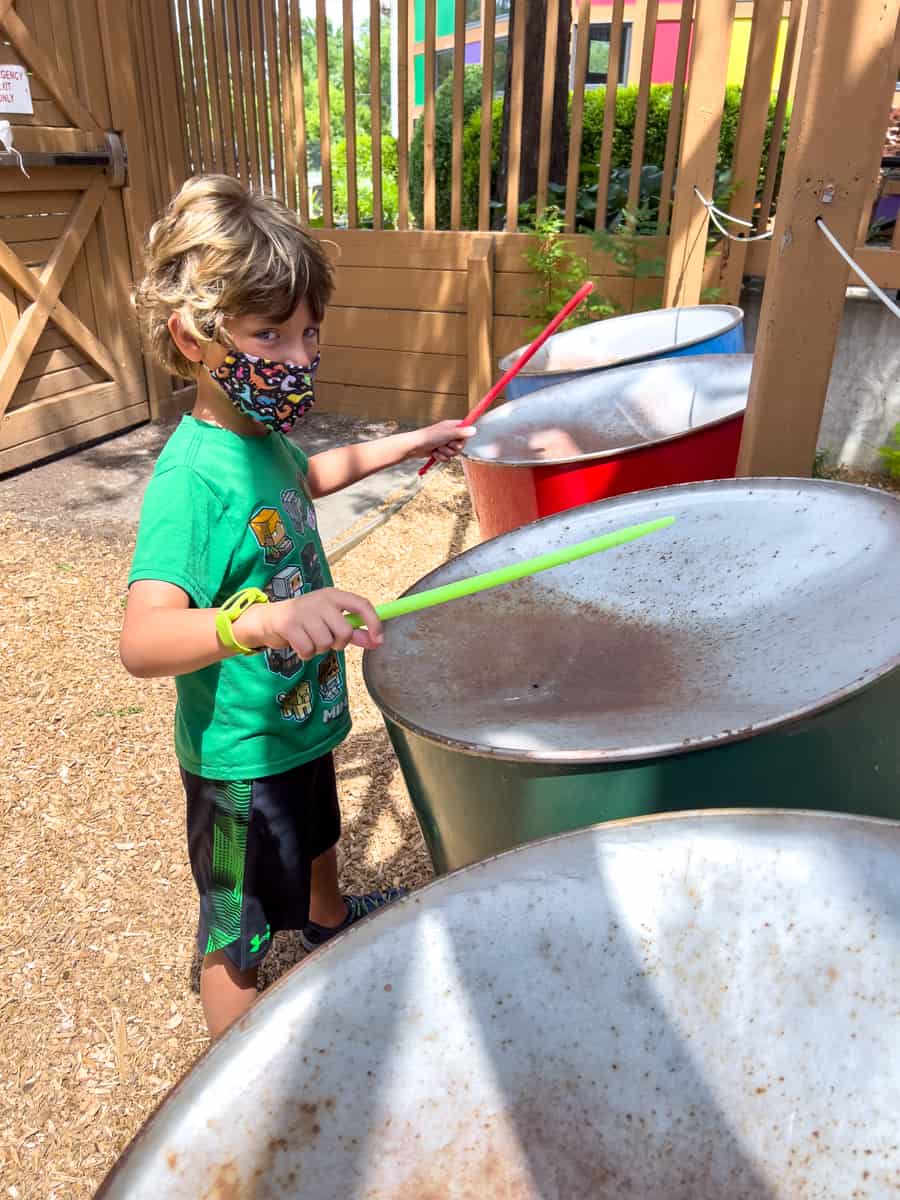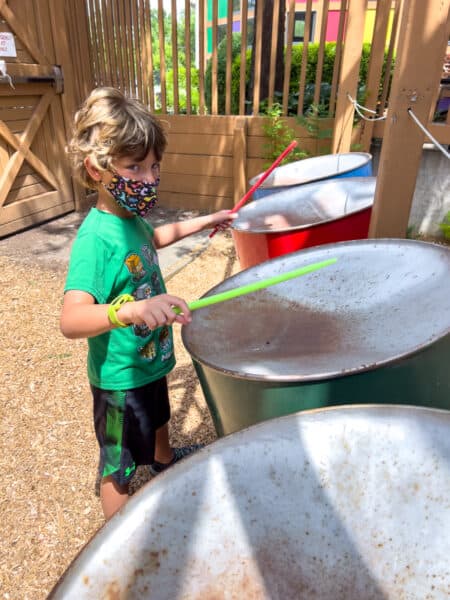 Overall, my family and I had a fantastic time visiting the Sciencenter in Ithaca. And, at an admission cost of only $10 per person, I felt that it was really a great value given how much there was to do in the space.
Since there are so many great waterfalls and other outdoor attractions in the area, this might normally be the sort of place you'd save for a rainy or cold day. However, if you do, you might miss out of on the chance to check out the outdoor play space.
Because of that, I'd definitely recommend checking out this spot on a nice day if you are exploring the area with younger kids. (Then visit the nearby Museum of the Earth on a rainy day.)
Looking for even more great things to do nearby? Check out the Cayuga Nature Center, Ithaca Falls, and Watkins Glen State Park.
---
Sciencenter
Hours: 10a-5p
Closed Mondays

Cost: $10

Website: Sciencenter.org

Address: 601 1st Street
Ithaca, NY 14850
See map below for other area attractions.
---