Disclosure: This article may contain affiliate links. We will make a small commission from these links if you order something at no additional cost to you.
Located a short distance south of Rochester and a short distance north of Letchworth State Park, you'll find one of the best spots in Upstate New York for fans of military aviation: the National Warplane Museum.
The National Warplane Museum is located in the middle of a large field just outside of Geneseo in Livingston County, New York.
The museum was founded in 1994 and seeks to highlight aircraft from World War 2, the Korean War, and the Vietnam War. The museum has a nice collection of historic aircraft, as well as thousands of artifacts both from the warfront and pieces that show what life was like back home, especially during World War 2.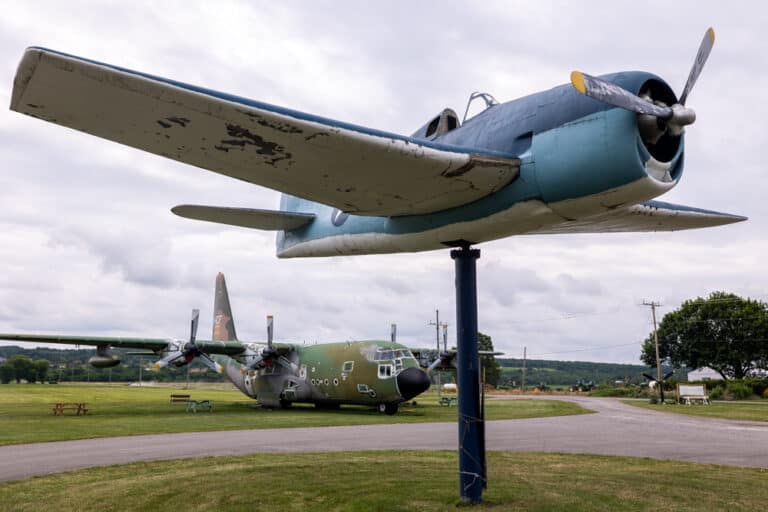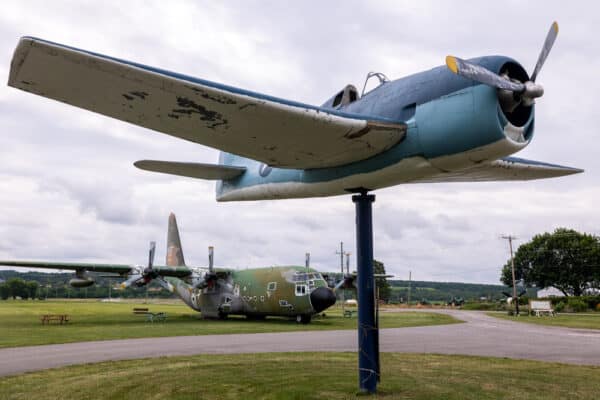 Though the moniker "National Warplane Museum" has existed since 1994, it has an interesting history. In 1998, the National Warplane Museum was moved to Elmira. Eventually, in 2010, that museum changed its name to the Wings of Eagles Discovery Center and settled in Horseheads, New York.
In 2013, the "National Warplane Museum" name was reacquired by former members of the museum still in Geneseo, and a museum reopened under that name at the site of the original museum.
Convoluted history aside, the National Warplane Museum in Geneseo is a fantastic spot to check out if you love aviation or military history.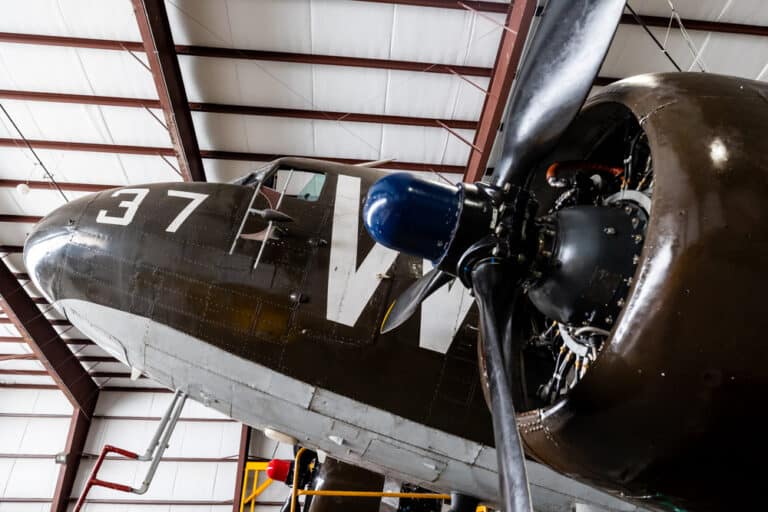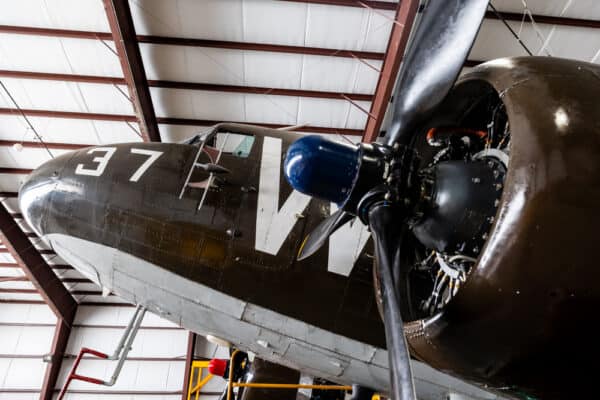 Unlike many other aviation museums, the National Warplane Museum is not located at a modern airport. Instead, it consists of a large hanger on the edge of a field. Interestingly, this is the longest active grass runway in the United States.
Each July, the Geneseo Airshow, creatively dubbed the "Greatest Show on Turf," brings many vintage military planes and thousands of spectators to this field for one of the best airshows in New York.
However, the museum is a lot more than just this one weekend.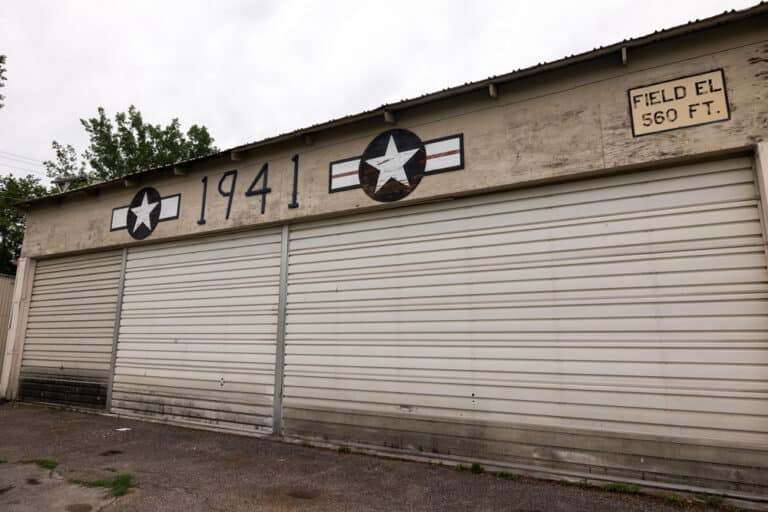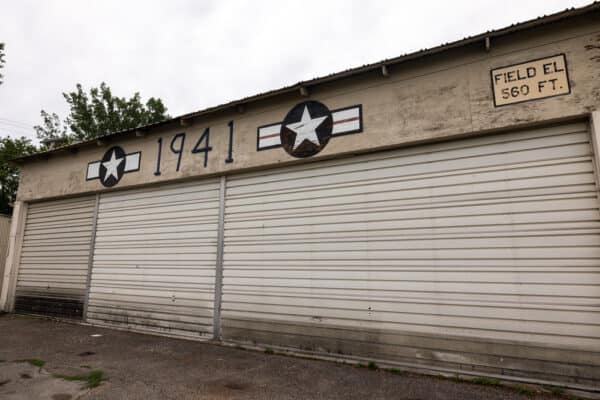 I had a chance to visit the museum a couple of weeks before the airshow to get a look at their collection.
Visits start in the small visitor center which features a gift shop, a few tables, and a very large collection of model airplanes. Definitely take a few minutes to enjoy this space before continuing on to the rest of the museum.
Museum visits are either by self-guided or guided tour. Since there is no additional cost for a guided tour, I'd definitely recommend going this route as the signage around the planes is non-existent (though I believe people doing self-guided tours are given a sheet with at least basic information on the planes in the collection).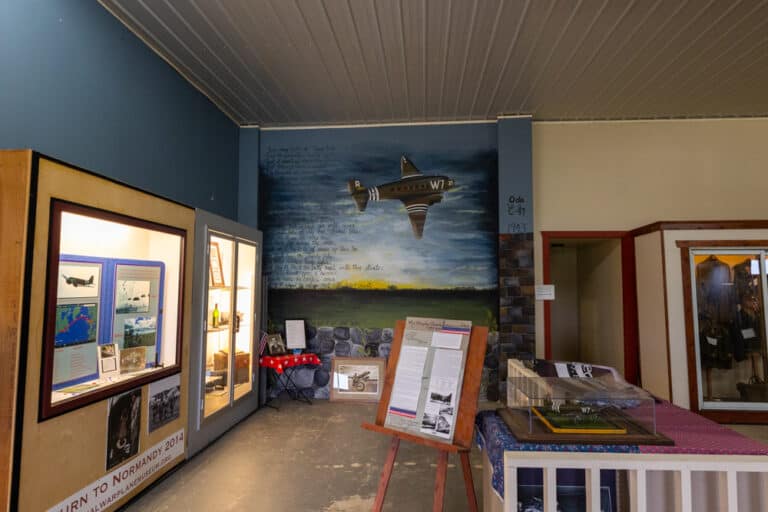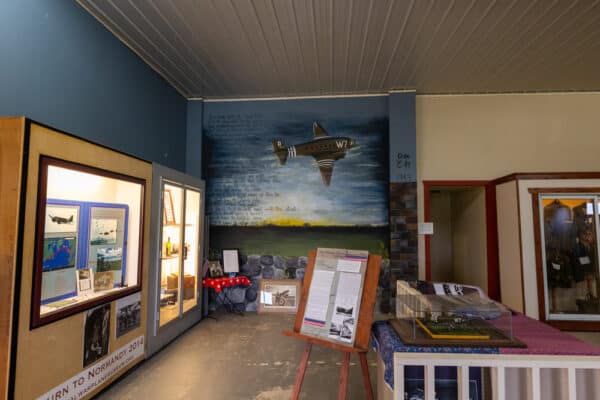 Visits start by checking out the smaller items in the museum's collection.
These include many great pieces of aviation history, including the personal belongings of some local residents who once served in the military. There are thousands of items here, and guided tours here only highlight a few of them, so this may be one area that you want to go back into after the tour to check out on your own.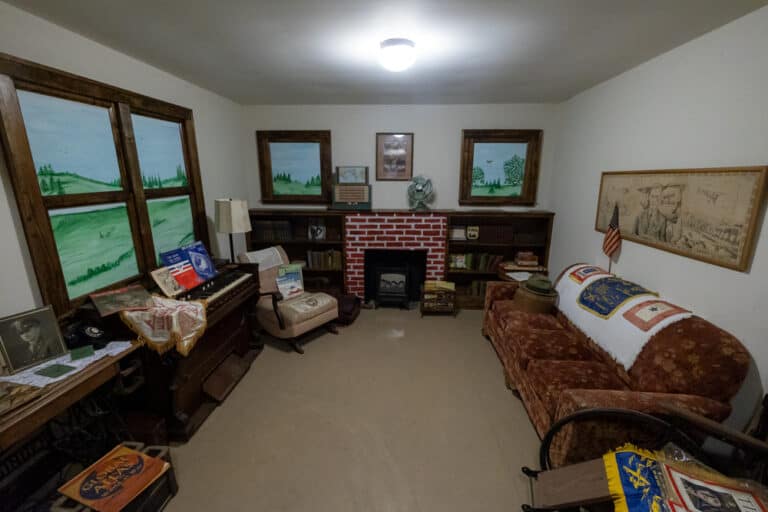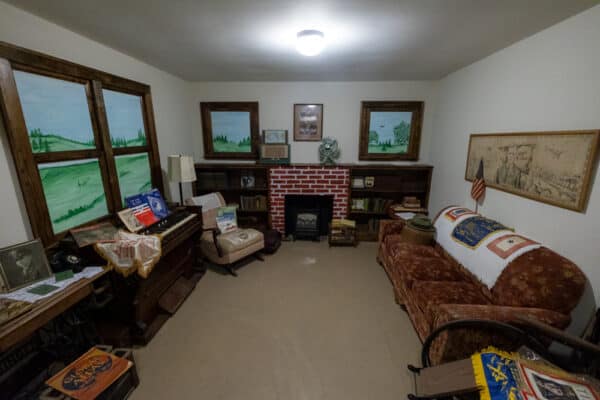 Another interesting display area is the "War at Home".
This area contains several recreated rooms showing what a typical American house looked like during World War 2. Whether you had parents or grandparents that grew up in this time frame or if you did yourself, this is a really neat space to check out to learn more about life during this time (or to remember what it was like).
This first area that you visit on the tour also includes several medium-sized pieces in the collection including a military Jeep, several large-scale model airplanes made out of wood, and a German motorcycle, among other interesting pieces.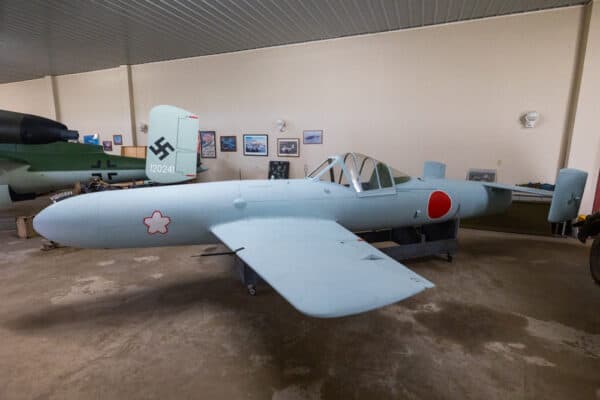 As interesting as this first area is, however, the highlight of the museum is the main hangar.
Here, you'll find a fantastic collection of historic military aircraft, all either operable or being refurbished to make them flyable.
The planes here are primarily from World War 2, but there is a nice mix of eras in the collection. While the vast majority are original military aircraft, there are a couple of replica planes, including a Fokker DVII, a German bi-wing airplane from World War 1.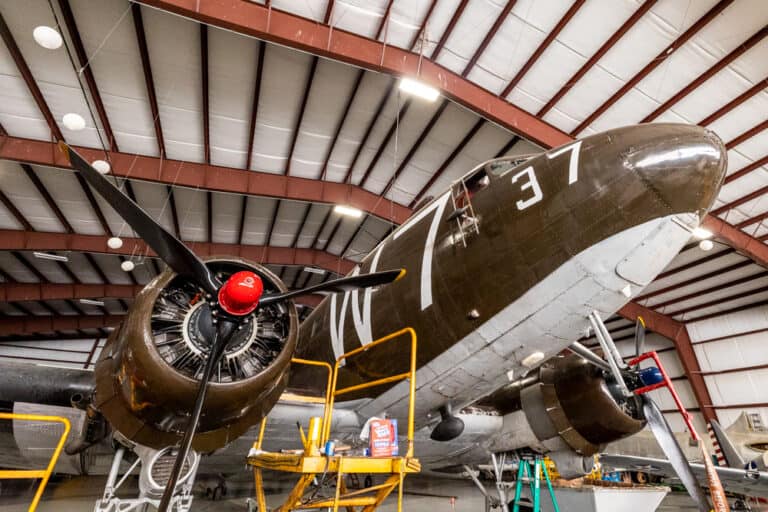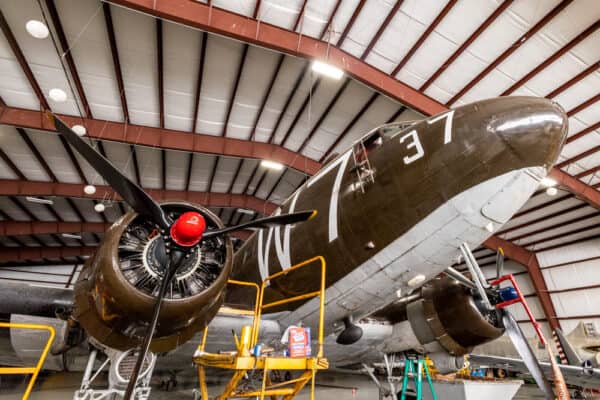 The most famous aircraft in the collection is the Whiskey 7. This is a Douglass C-47 that flew many missions in World War 2. However, it's best known for being the lead aircraft in the second wave of paratroopers on D-Day in June 1944.
This plane is easy to find in the hangar both because of its size and because it has a giant "W7" painted on its fuselage. If you're lucky, you might even be able to climb into the aircraft and see what it looks like in the interior.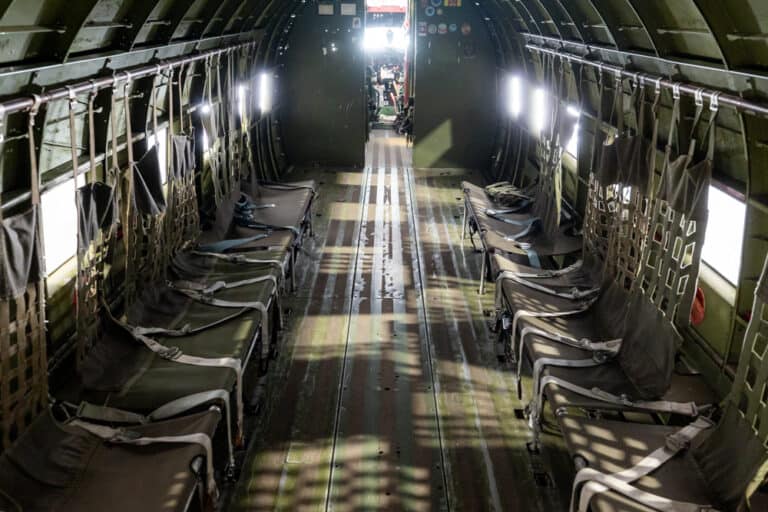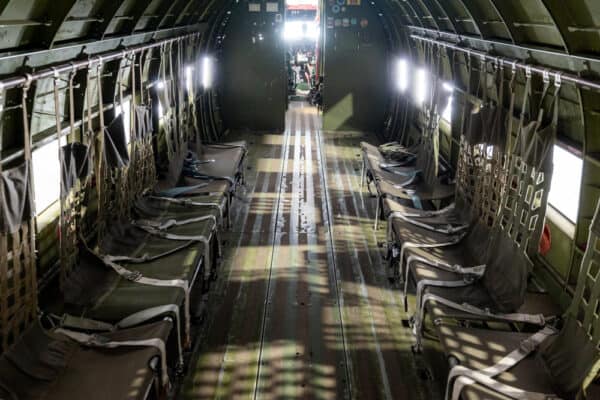 It's worth noting that this plane travels to events several times a year. So, if seeing this aircraft is high on your list, it might be best to contact the museum before your visit to make sure that it will be there.
Of course, each airplane in the hangar has its own story, and the volunteer tour guides do a great job telling the story of these fantastic aircraft.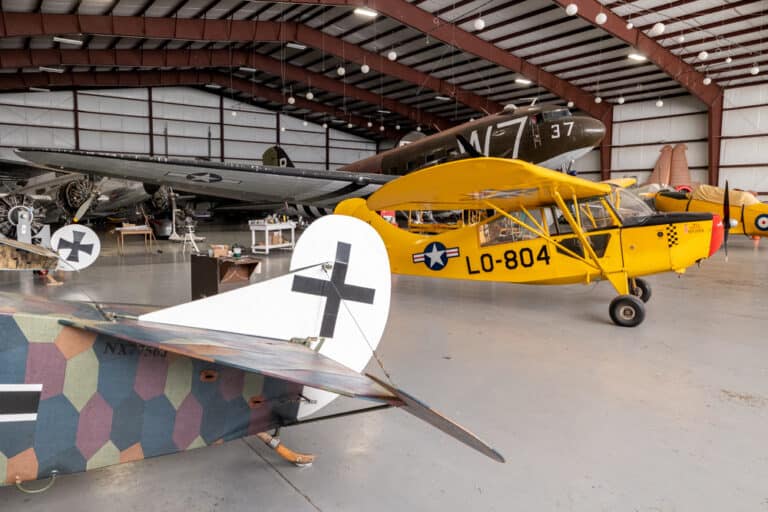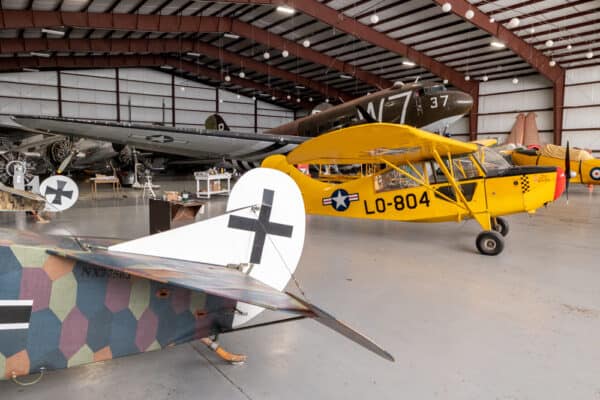 Before leaving the grounds of the National Warplane Museum in Geneseo, make sure to take a few minutes to check out the aircraft sitting outside the museum's hangar.
The planes sitting in the field are no longer operational but are quite impressive to look at. My personal favorite was the Fairchild C119 Flying Boxcar. While this plane was built in Maryland in the 1950s, it was actually used by the Royal Canadian Air Force.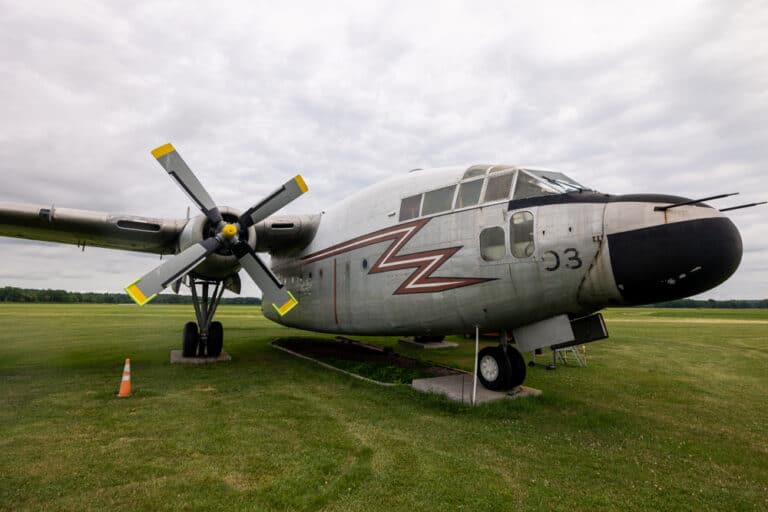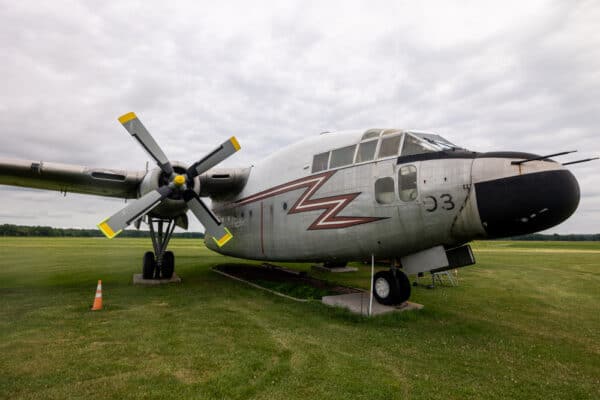 This plane has a very unique rear section, and it was quite interesting to see such a unique plane in the museum's collection.
Overall, the National Warplane Museum is a really neat spot to check out in Livingston County. Whether you are a big fan of military and aviation history, or you are simply looking for something to do a short distance from Rochester or the popular Letchworth State Park, you won't want to miss this great museum.
Looking for even more things to do in the area? Check out Papermill Falls in Avon, the Curtiss Museum, the Jell-O Museum, and the Buffalo Naval Park.
---
National Warplane Museum
Hours: Wednesday-Sunday: 10am-3pm
From May-October
Limited hours November-April

Cost: Adults: $10, Children: $4

Website: NationalWarplaneMuseum.com

Address: 3489 Big Tree Lane
Geneseo, NY 14454
---