Disclosure: This article may contain affiliate links. We will make a small commission from these links if you order something at no additional cost to you.
There are many towering waterfalls in the Finger Lakes, but I'm often drawn to the smaller waterfalls as I find them just as fascinating, but often without the crowds. Papermill Falls near Avon, New York is one such waterfall.
Papermill Falls is located in northern Livingston County, about halfway between Letchworth State Park and Rochester, New York.
This small waterfall is only about 10-12 feet in height, but it offers a lot of beauty and is quite easy to reach if you're traveling through the region. Here's everything you need to know to visit this great hidden gem.
How to Get to Papermill Falls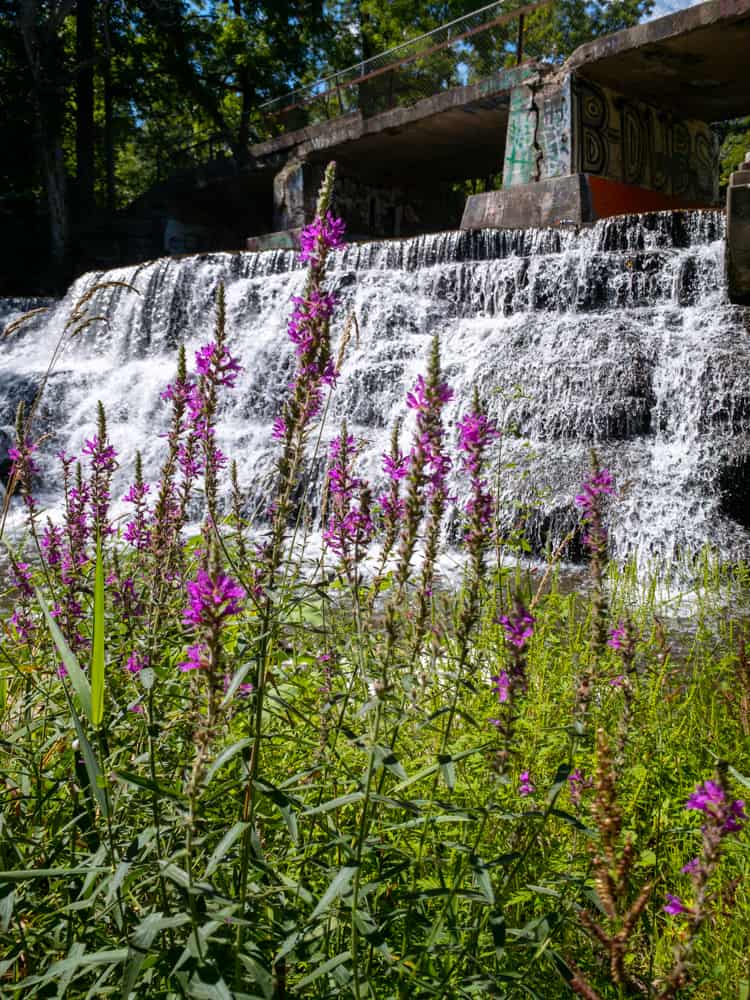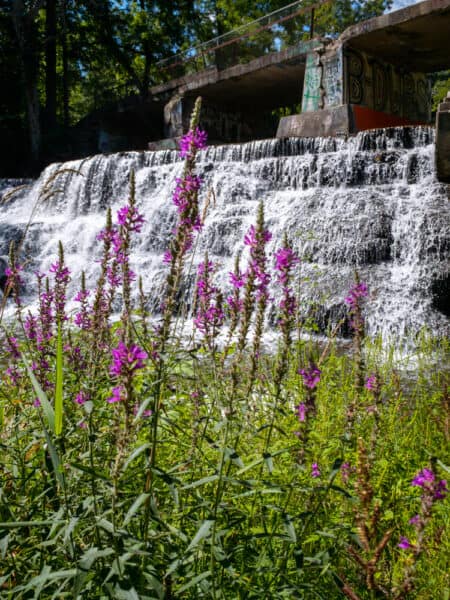 Papermill Falls is located in Papermill Park just off of Route 39 about 3.5 miles south of Avon, New York. While much of the area around the waterfall is farmland, the land directly adjacent to the falls is forested.
There is a gravel parking lot for Papermill Park that can be found at the following coordinates: 42.871416, -77.761795.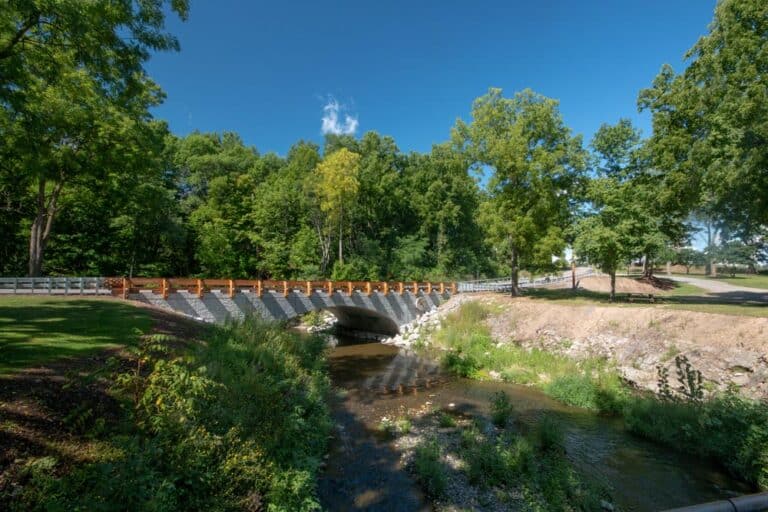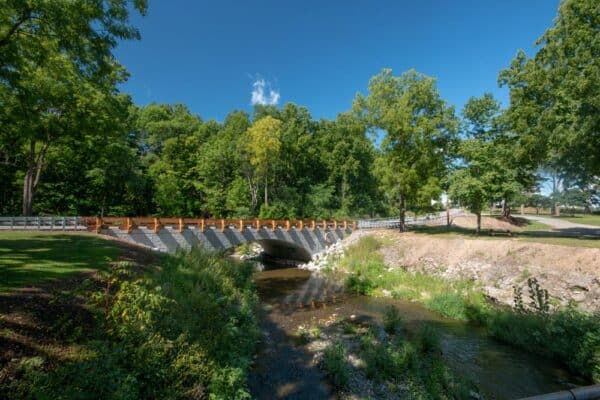 This is a small park that has little available other than the waterfall and a short walk along the creek. However, it's worth noting that the park's property ends just downstream of the base of the waterfall, so make sure to keep an eye out for any signs denoting private property if you decide to explore beyond the waterfall.
Just above Papermill Falls, there is an old bridge that crosses Conesus Creek. This adds a neat element for photos and a bit of history to the area, but the bridge is, unfortunately, a target for graffiti.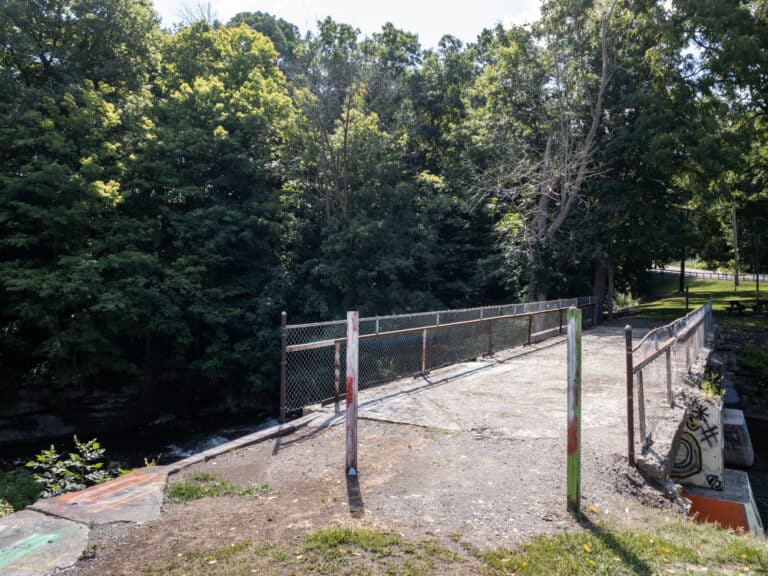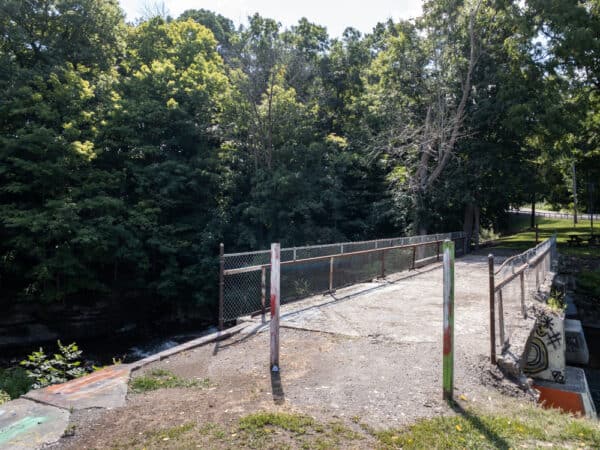 Conesus Creek is a small waterway that serves as the outlet for Conesus Lake, the westernmost of the 11 Finger Lakes. Since it serves as an outlet for the lake, that means that it often has water even when other waterfalls in the area are dry.
This makes it a great spot to visit even in the dry summertime.
Papermill Falls is located just steps from the parking area. If you want to just get a quick look or can't hike to the bottom, it's easy to see from above while standing on the old bridge at the crest of the falls.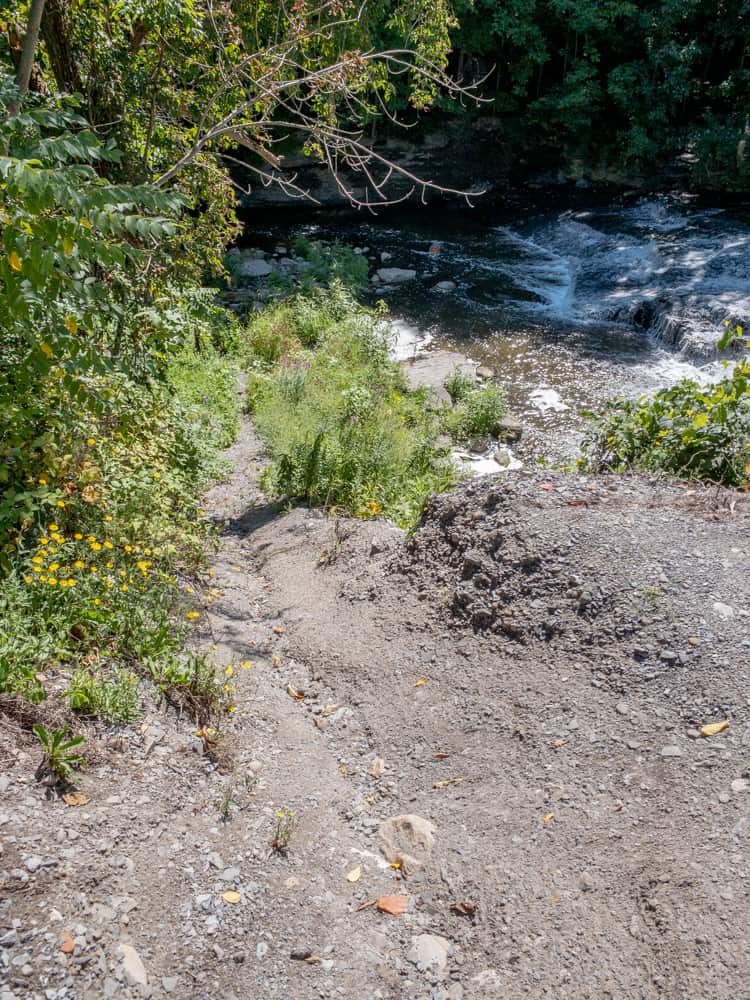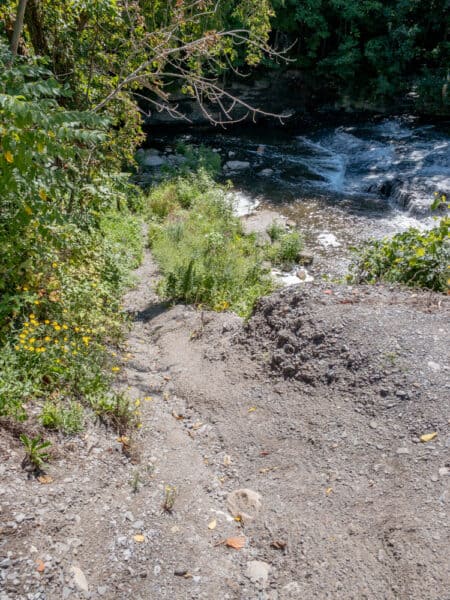 However, if you are able to, a short user-created trail can be followed from the parking lot side of the stream to the base of the waterfall. This offers the chance to get great views of Papermill Falls.
While the waterfall is only about 10-12 feet in height, it is about 30 feet wide, which makes it quite impressive. Instead of a single drop, this waterfall consists of many shelves that add a lot of beauty to this waterfall.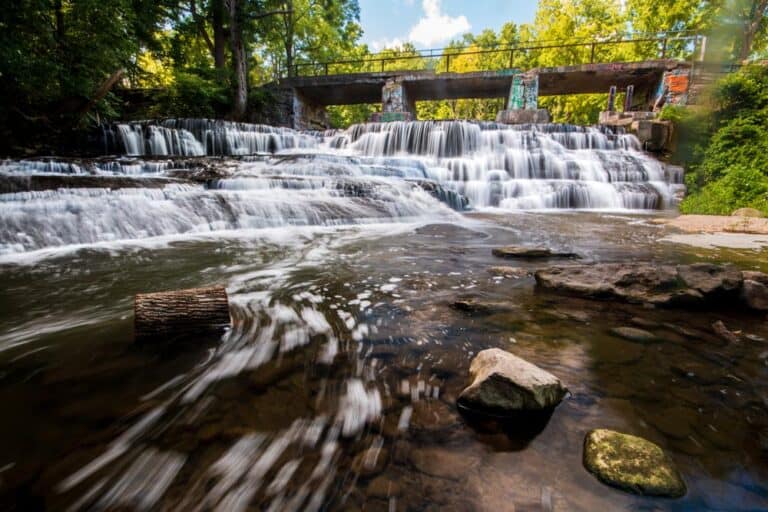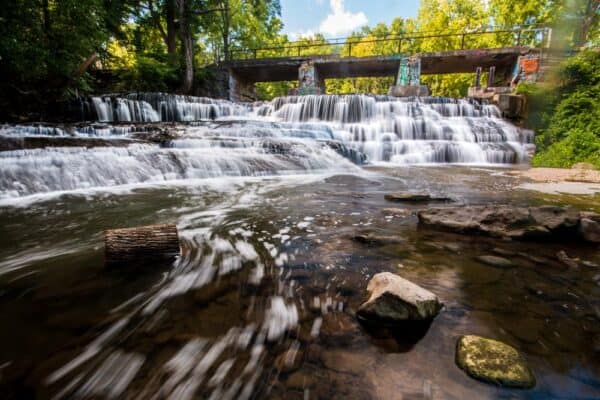 It also features a 45-degree turn on the left side of the waterfall that adds even more visual interest to this beautiful waterfall.
Unsurprisingly, the best views of this waterfall can be found at the base and may require getting your feet wet. However, there are also nice views from near the crest or from part-way down the trail to the base of the falls.
Ultimately, no matter where you choose to view this waterfall from, you are sure to enjoy this beautiful spot.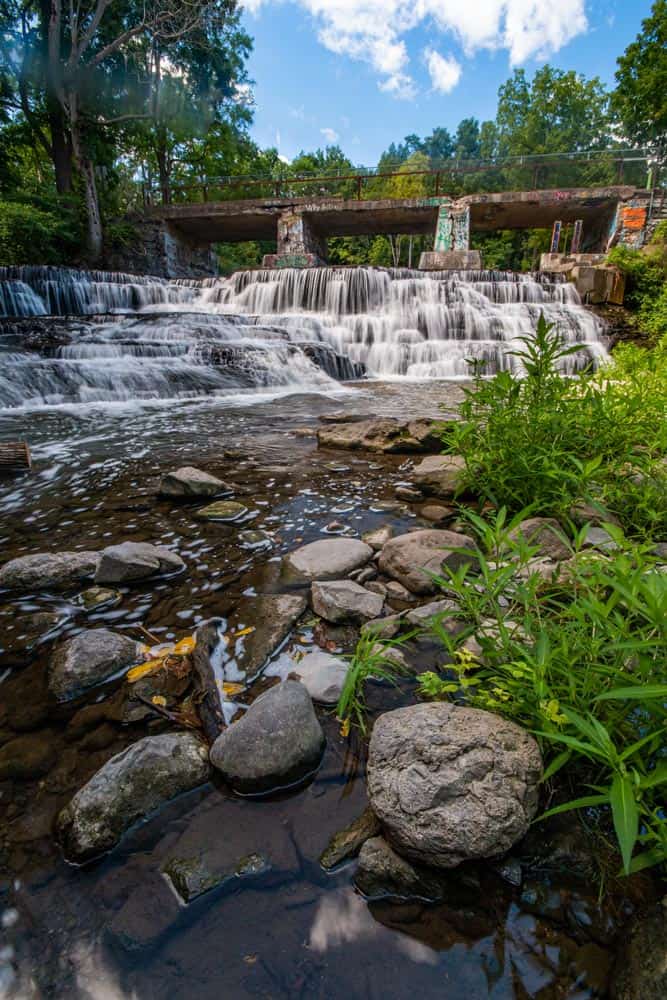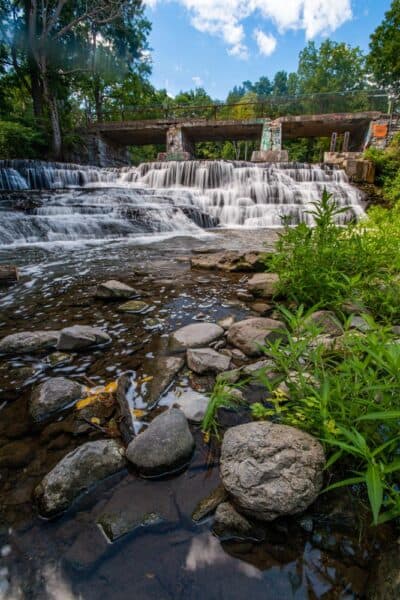 That being said, this is a small waterfall and is more the type of waterfall that will be most enjoyed by photographers or waterfall enthusiasts. If you just want to see an impressive waterfall, you'd be better off checking out the nearby waterfalls in Letchworth State Park, High Falls in Rochester, or even Honeoye Falls.
However, if you do decide to visit Papermill Falls, you are sure to enjoy this beautiful and easy-to-reach waterfall in New York.
Looking for even more places to visit nearby? Check out the Jell-O Museum, the National Warplane Museum, Battle Street Brewery, and Stony Brook State Park.
[Click here for information on how to use the coordinates in this article to find your destination.]