Disclosure: This article may contain affiliate links. We will make a small commission from these links if you order something at no additional cost to you.
Located in the eastern part of the Finger Lakes, Syracuse is the fifth largest city in New York State. And, while this part of the state is sometimes overlooked, there are many fun things to do in Syracuse, NY.
Whether you are looking for a historic museum, incredible natural scenery, or just some mindless fun, there are a lot of great spots to check out throughout Onondaga County.
So, while this isn't a list of all the things to do in Syracuse, it's a great start for planning your adventures in this corner of Upstate New York.
Green Lakes State Park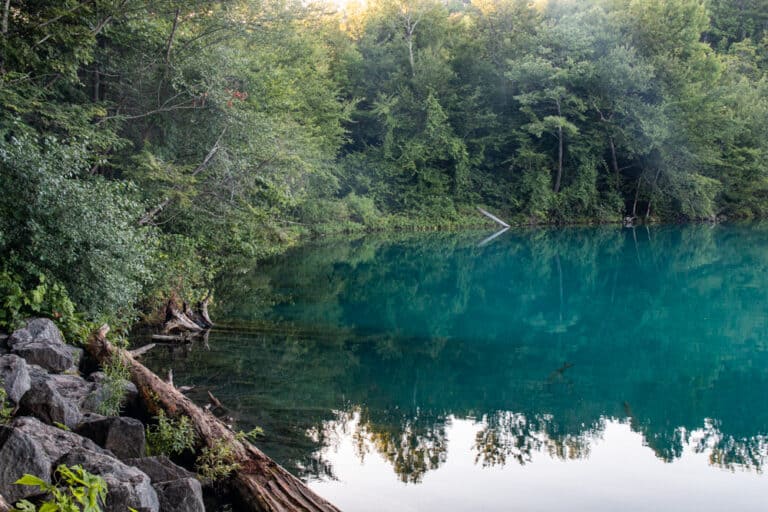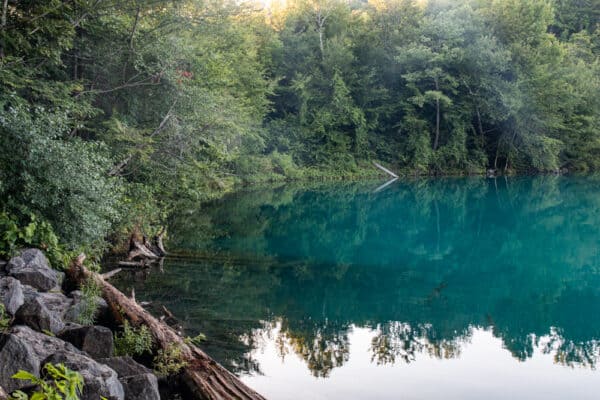 I've been to a lot of state parks in New York, and few have impressed me as much with their beautiful natural scenery as Green Lakes State Park.
Green Lakes State Park is located a short distance east of downtown Syracuse and is home to two of the most beautiful and rarest lakes in the state. This 2,000-acre park features miles of hiking trails and many places to explore. However, the park's highlights are its two lakes.
These lakes are meromictic lakes. This means that the lakes have layers that do not ever mix. This creates a lake that preserves things incredibly well at the bottom and has a very bluish-green hue in the top layer that is nearly crystal clear.
A great walking and jogging trail loops around the lakes.
Everson Museum of Art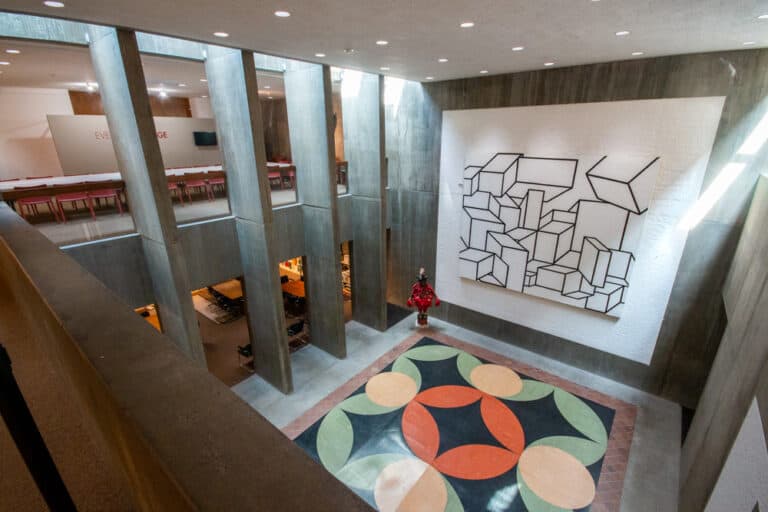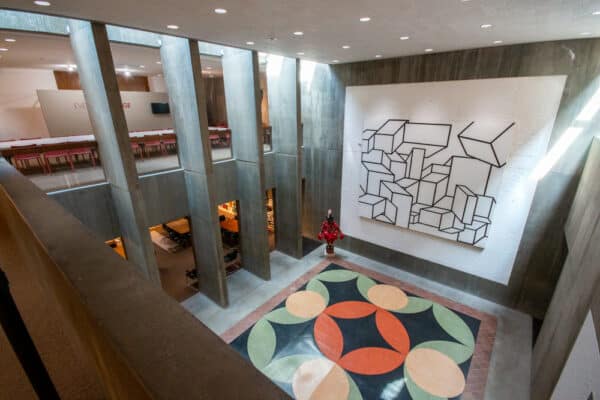 The Everson Museum of Art is located in the downtown area and is one of the best things to do in Syracuse, NY if you love the arts.
This museum focuses on American Art and features an incredibly impressive collection ranging through many different styles. You can spend all day here looking at the beautiful pieces on display.
In addition to the collection, the building itself is a masterpiece of design and one of the most unique structures I've ever toured.
Skaneateles Lake Boat Tour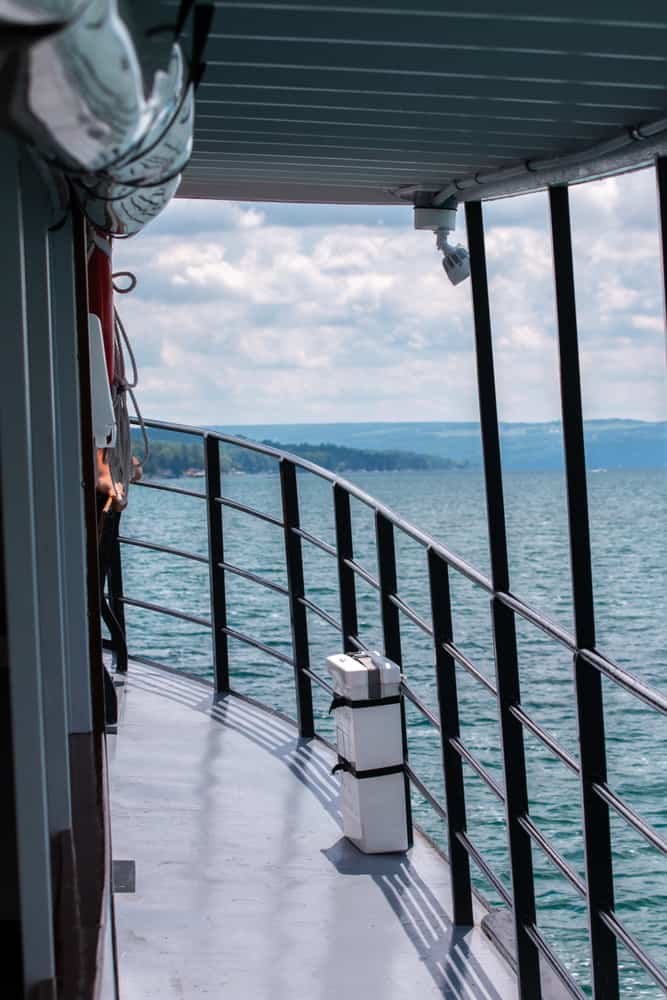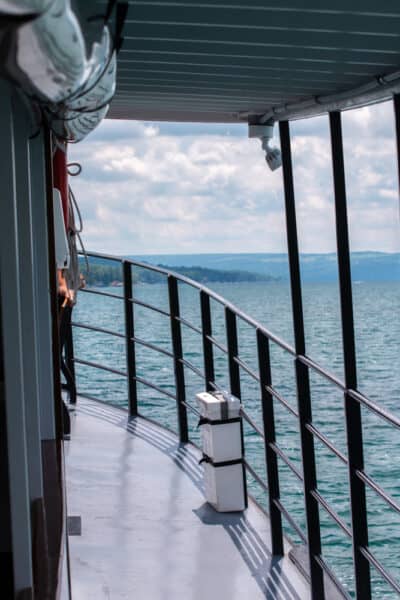 Located a short distance west of Syracuse, you'll find the incredible Skaneateles Lake. This lake is one of the cleanest lakes in the country, and taking a boat tour of the lake is a great way to explore this part of Onondaga County.
Mid-Lakes Navigation runs daily boat tours seasonally that offer the chance to see the lake, learn more about its history, and view some of the incredible homes along the shores of Skaneateles Lake.
Depending on your interest and budget, they run several different types of tours, with their one-hour sightseeing cruise being the most popular.
Upside-Down Traffic Light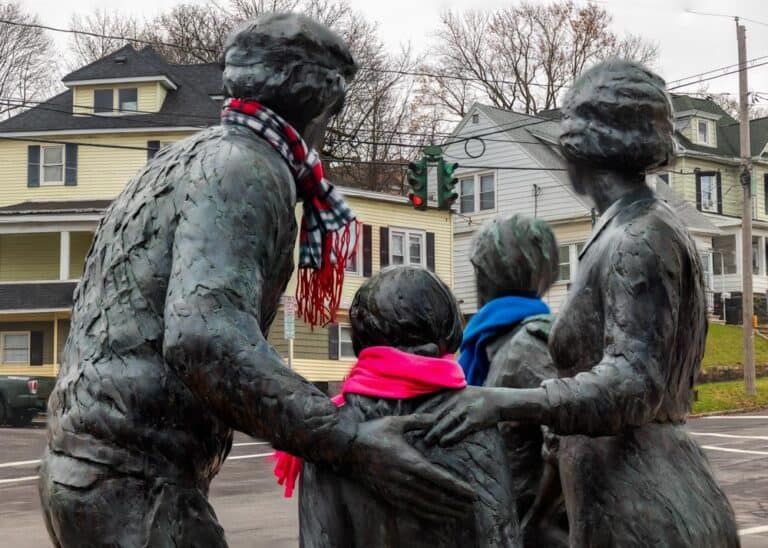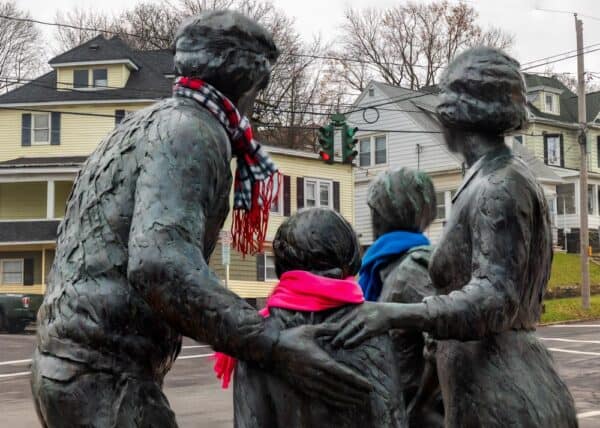 Located in the Tippery Hill neighborhood of Syracuse, you'll find what is thought to be the only upside-down stoplight in the world. That means that the red is one on the bottom and the green is on the top.
This is a very Irish neighborhood, and the story goes that the residents couldn't stand to see the British red over the Irish green when the light was installed in the 1920s. The light kept being broken until an agreement was reached to hang the light upside down so the Irish green was on the top.
Today, this is a fun little oddity to check out. There's even a statue of a family pointing towards the light.
Rosamond Gifford Zoo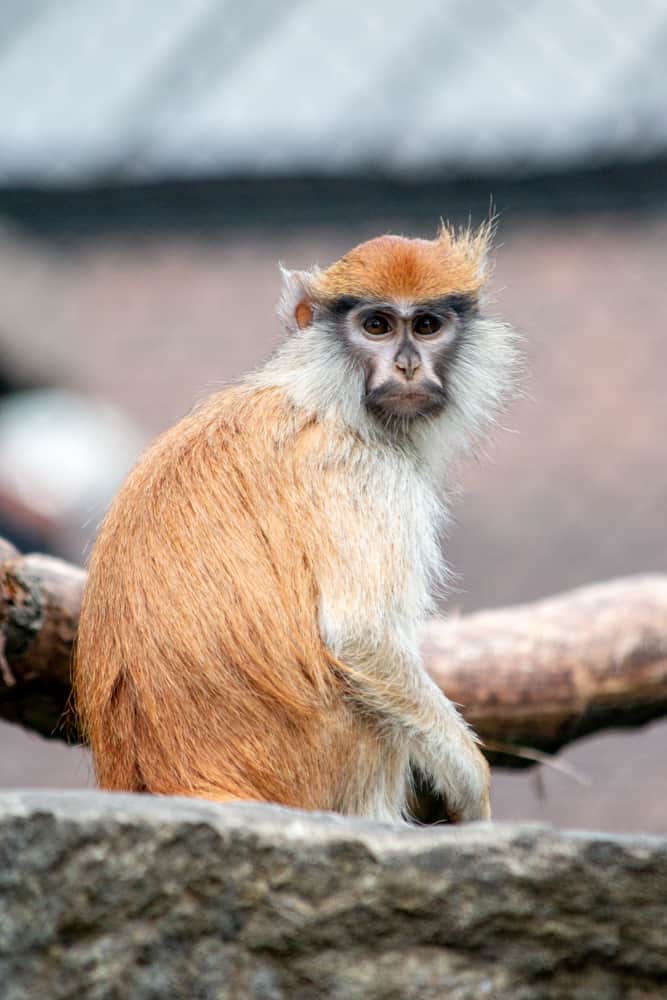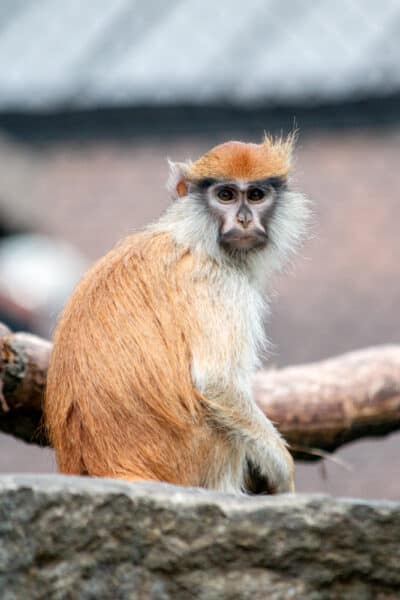 If you love animals, the Rosamond Gifford Zoo is a great spot to check out.
The zoo is home to nearly 1,000 animals from many different species including elephants, tigers, and Komodo dragons. There are both indoor and outdoor exhibits, so you'll be able to see animals no matter which season you visit.
The zoo also offers several animal encounter experiences and a petting zoo for kids. There's also an aquarium.
Pratts Falls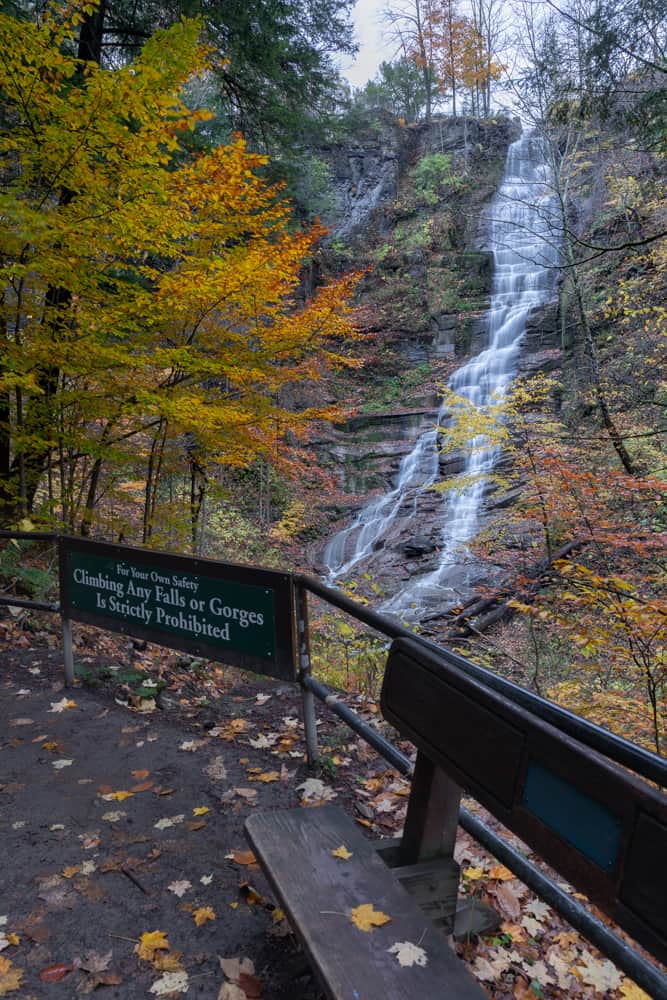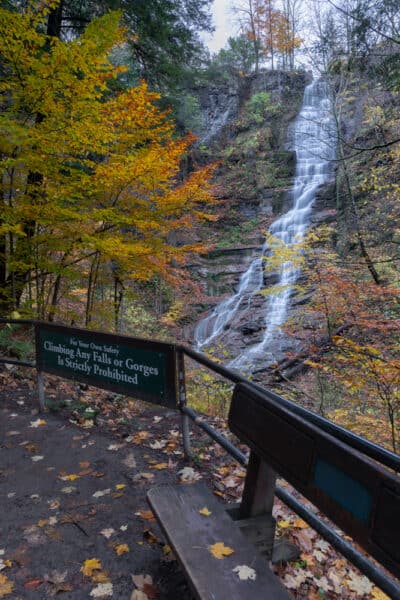 If you are looking for waterfalls near Syracuse, you won't want to miss Pratts Falls.
Located a short drive southeast of the city, Pratts Falls is within a beautiful park of the same name. This waterfall is nearly 140 feet in height and can be viewed from both the rim of the falls and from near the base at the end of a short walking path.
At the crest of the waterfall, you can also see the remnants of a mill that once stood here.
Craft Breweries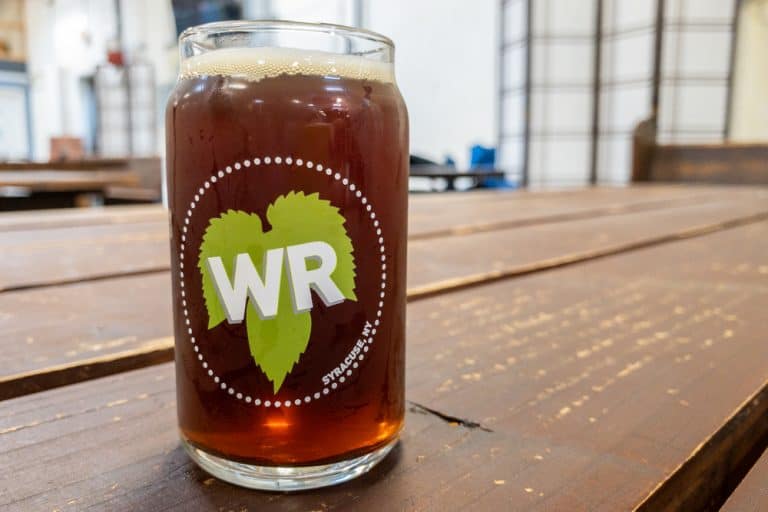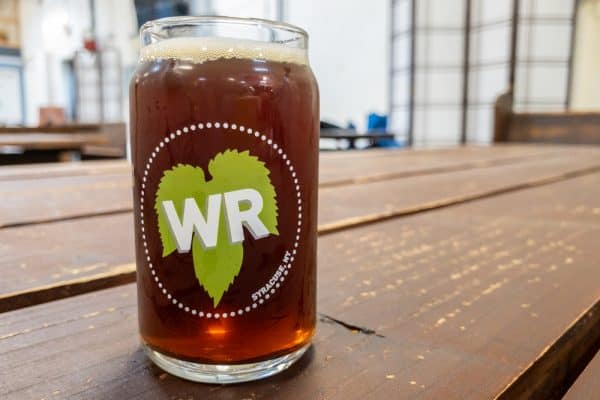 If you love craft beer, you are in luck; there are many great breweries in and around Syracuse.
These breweries can be found throughout Onondaga County and range from small operations that just feature a taproom to large scale breweries complete with restaurants. No matter where you go, though, you are sure to have a great meal.
If you are trying to pick one or two to visit, my personal favorites, so far, are Talking Cursive Brewing and Heritage Hill Brewhouse (which has a nice outdoor space for kids and a great view of the city).
Erie Canal Museum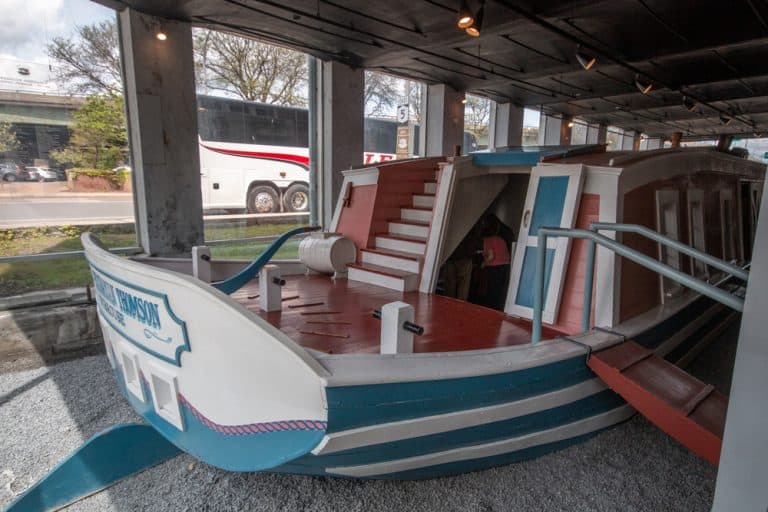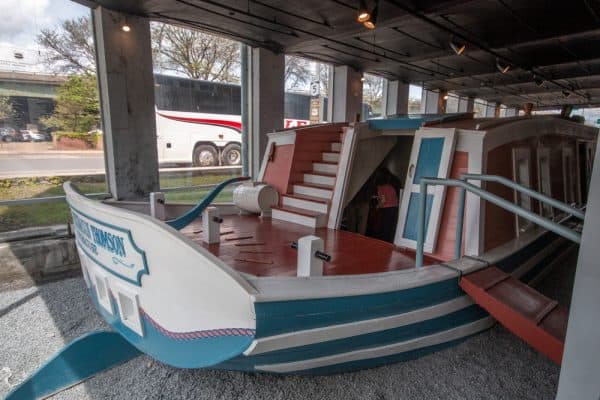 There are few transportation projects that did more to change America than the Erie Canal, and in downtown Syracuse, you can learn more about this amazing piece of transportation history.
The Erie Canal Museum is located within a historic canal building and offers information about the history of the canal, its impact on the country, and what life was like for those that lived and worked along the canal. You can even step aboard a replica canal boat to get a feel for what they were like.
Labrador Hollow Boardwalk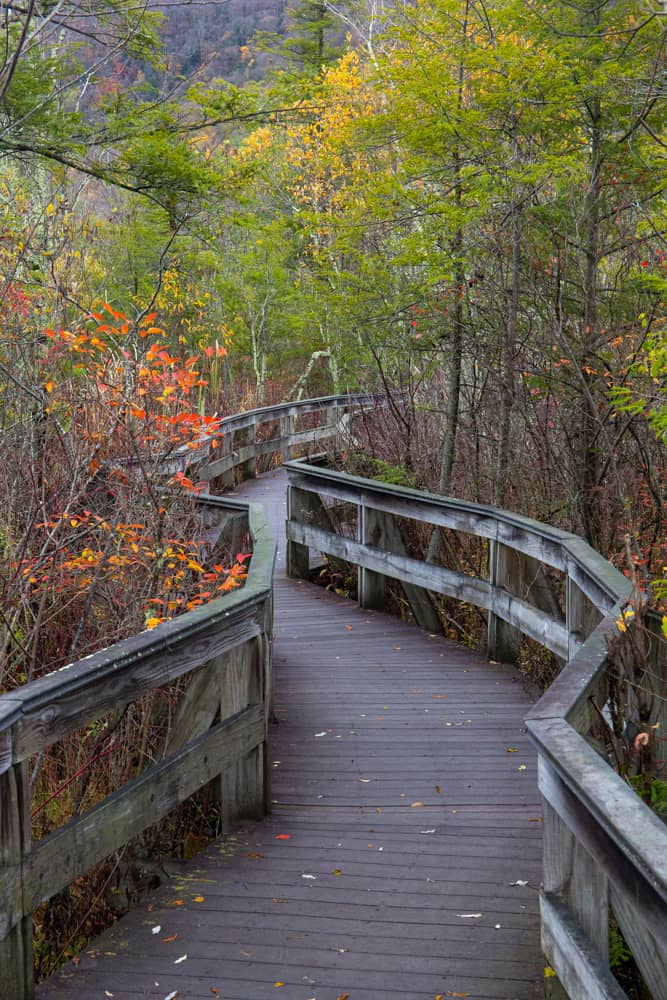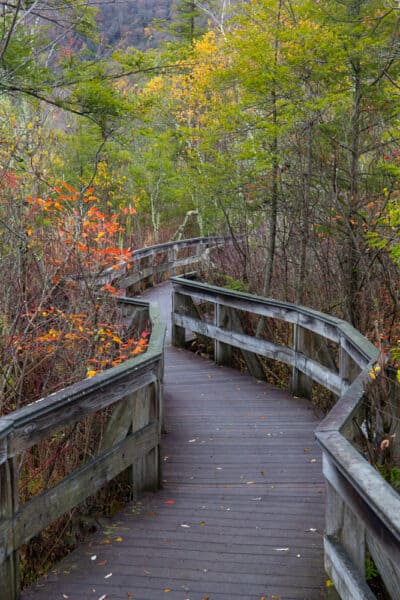 Located in southern Onondaga County, you'll find the Labrador Hollow Unique Area. While there are several great spots to visit here (including Tinkers Falls which is in Cortland County), one of my favorite walks is the Labrador Hollow Boardwalk.
This boardwalk is fully handicapped-accessible and passes through a beautiful forest wetland on the edge of the Labrador Pond. It offers the chance to explore this beautiful part of the Finger Lakes and is perfect for the whole family and just about any ability level.
If you are looking for outdoor things to do near Syracuse, NY, this is a spot you shouldn't miss.
Skä·noñh-Great Law of Peace Center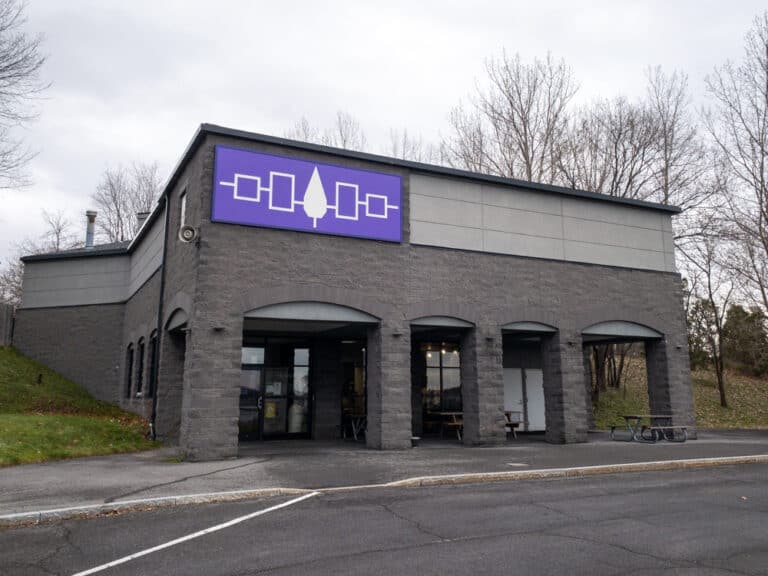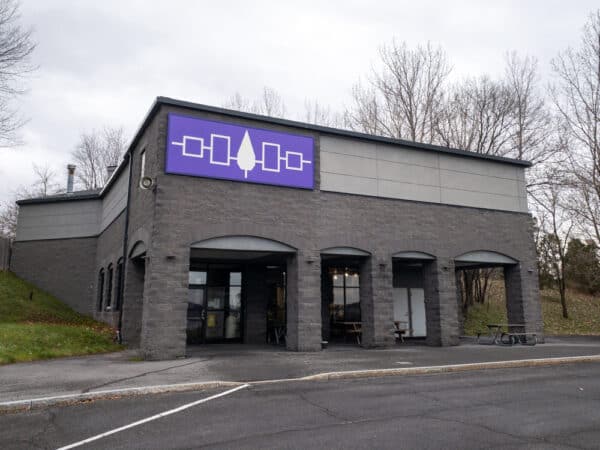 New York is filled with Native American history, and there is nowhere better in the Syracuse area to learn about this history than at the Skä·noñh-Great Law of Peace Center.
This museum is located along the banks of Onondaga Lake and gives visitors the chance to learn more about Haudenosaunee culture and history. The museum features a variety of permanent and temporary exhibits and is a must-visit spot for anyone wanting to learn more about the region's Native American history.
Matilda Joslyn Gage House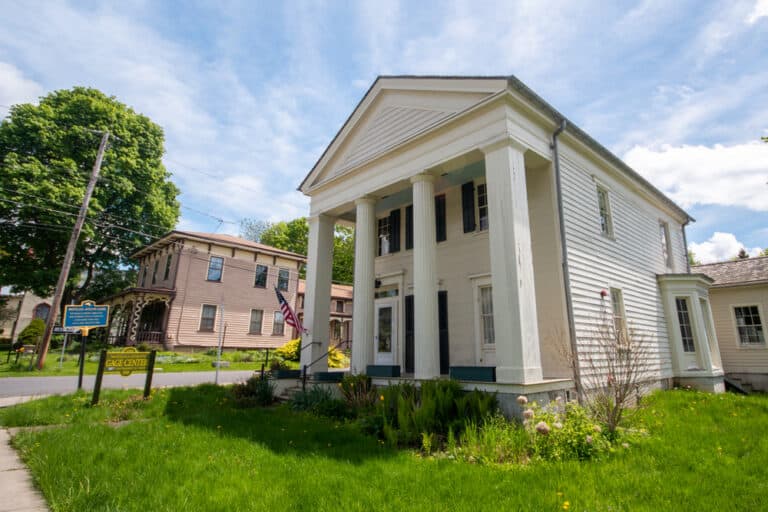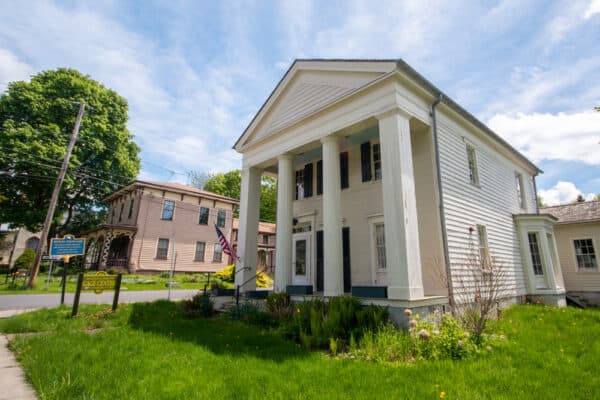 Matilda Joslyn Gage was one of the most important suffragettes of the 19th century and her home is open for tours in Fayetteville.
Visitors to the home can learn more about Gage's life and impact on both the fight for women's rights, as well as her work for the rights of minorities in the United States. A variety of displays throughout the home do a great job of helping visitors appreciate this often forgotten heroine of American history.
Additionally, Gage was also the mother-in-law of author L. Frank Baum and visitors can learn a bit about this famous author in the home, as well.
Clark Reservation State Park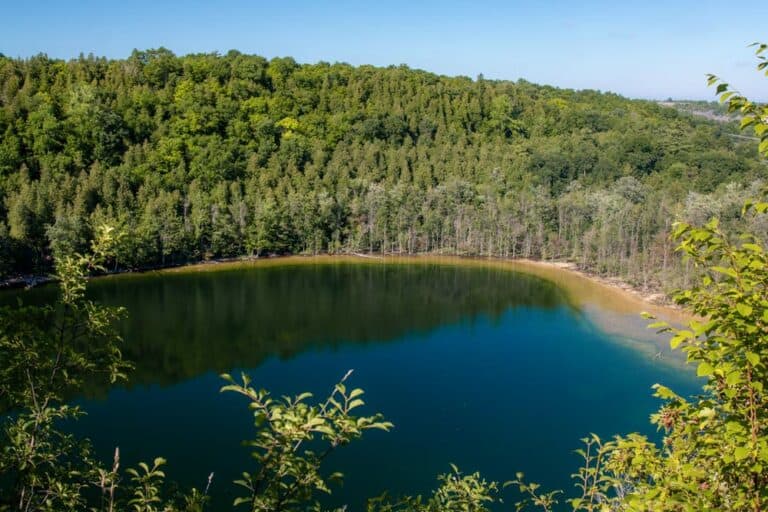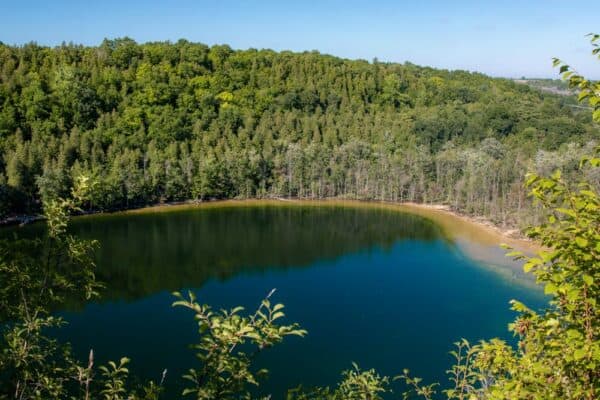 Located just south of downtown Syracuse, Clark Reservation State Park is a great place to check out if you love hiking, beautiful natural scenery, or geology.
Thousands of years ago, the park was home to a massive glacial waterfall. Today, the remnants of the cliffs and plunge pool create an incredible scene that's unlike anything else in the region. In fact, it almost looks like the lake is located in the middle of a crater.
Even cooler, just like nearby Green Lakes State Park, the lake here is a meromictic lake. This gives it a beautiful and unique color.
Museum of Science and Technology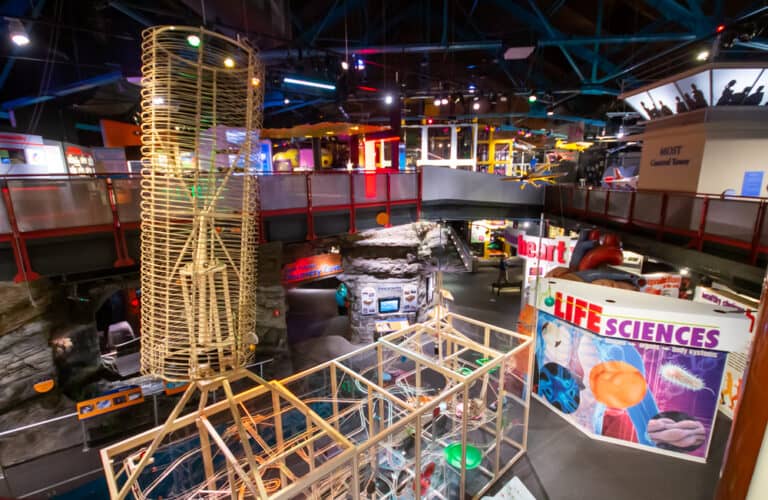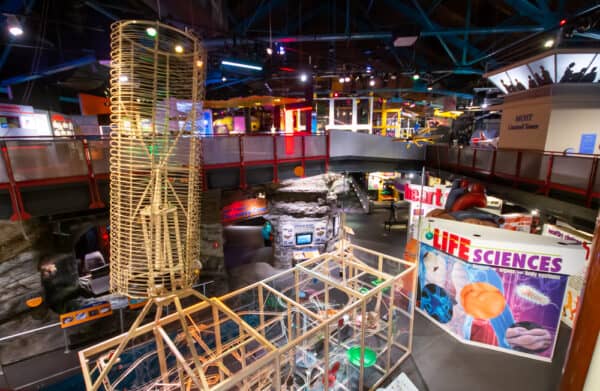 If you are looking for something fun to do in downtown Syracuse, the Museum of Science and Technology is a fantastic choice.
This museum features many great hands-on activities to teach both children and adults about the wonders of science and technology. While some of the activities are definitely geared towards kids, I really enjoyed my visit even without children.
The museum is also home to a planetarium and an IMAX theater.
Onondaga Lake Park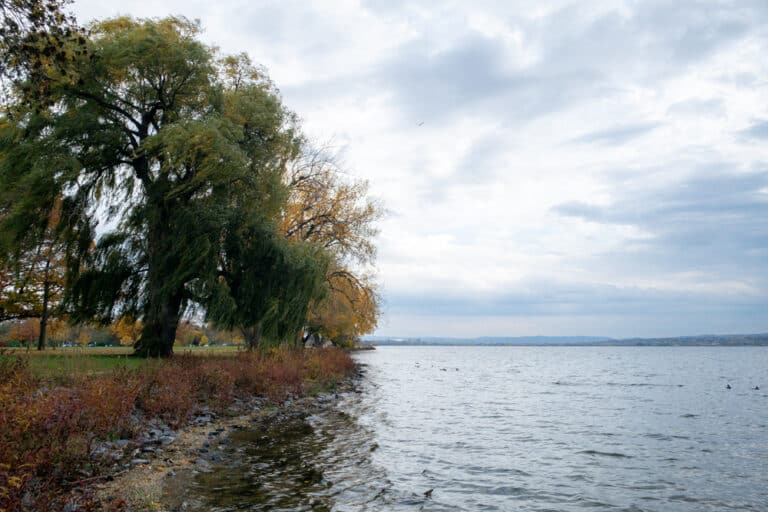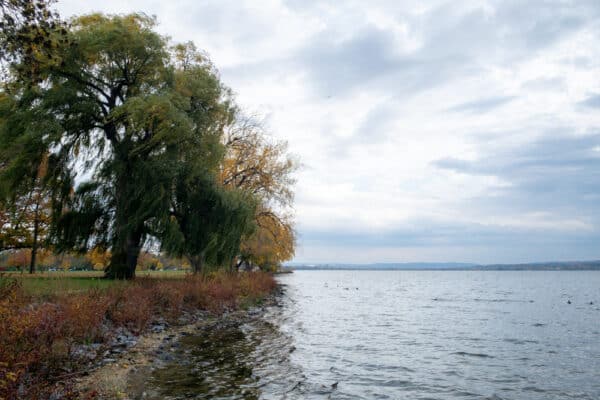 Onondaga Lake is a large lake just north of downtown Syracuse. Unfortunately, much of its shoreline is closed to the public. However, those that want to enjoy the beauty of this lake can head to Onondaga Lake Park on the northeastern end of this body of water.
This park features a great paved path along a portion of the lake that is perfect for walkers or bicyclists. There are also ample opportunities for those wanting to see the beautiful birds that inhabit the area around the lake, a skatepark, and a large playground.
During the holiday season, the park is home to the Lights on the Lake.
WonderWorks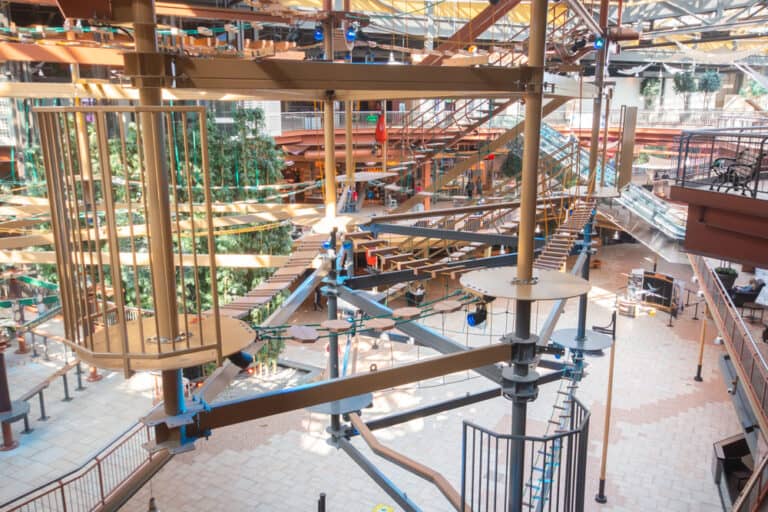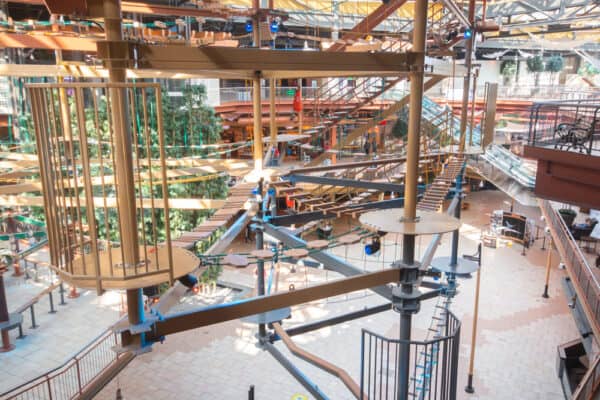 Somewhat strangely, Syracuse doesn't have any amusement parks. However, if you want to have some amusement-park-type fun, WonderWorks is a great alternative.
Located entirely within Destiny USA, the largest shopping mall in New York, WonderWorks features 40,000-square feet of entertainment options for just about anyone. Visitors can do a ropes course (the tallest in the country) through the mall, play laser tag, enjoy the large arcade, and much more.
Since it's all indoors, this also is a great option for those looking for things to do in Syracuse, New York on a rainy day.
Three Falls Woods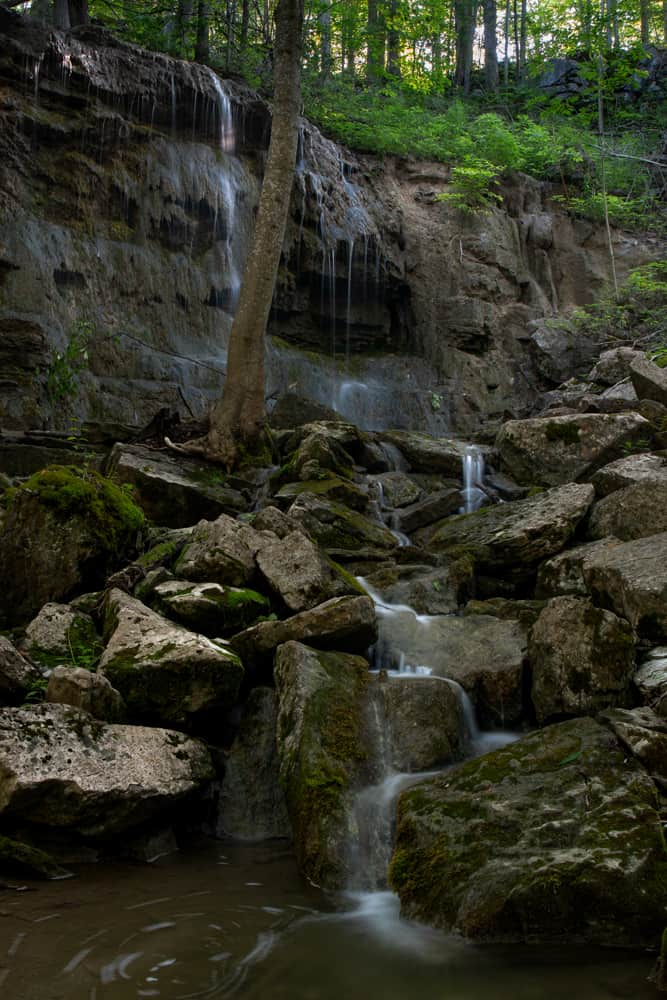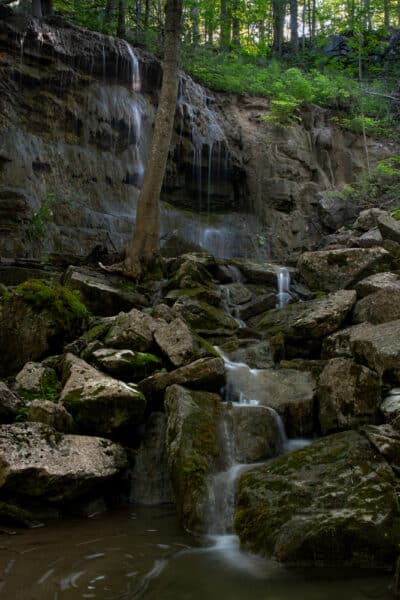 Three Falls Woods is one of the best-kept secrets in the Syracuse area. Opened to the public in 2018, this 78-acre preserve is known for its three waterfalls which flow adjacent to each other and can all be seen at the same time.
While the trails here are quite poorly marked, finding the waterfalls is a fun adventure. Just make sure to visit in the spring or when water levels are high. Otherwise, the falls here will be quite dry (as they were when I visited).
Catch a Game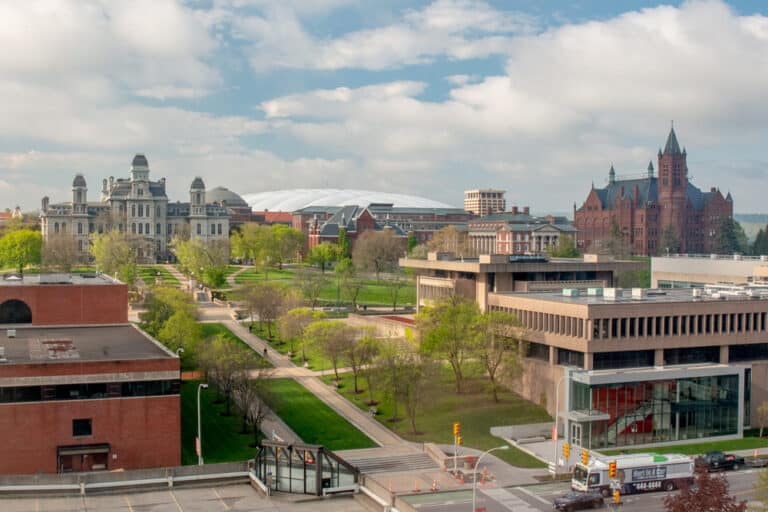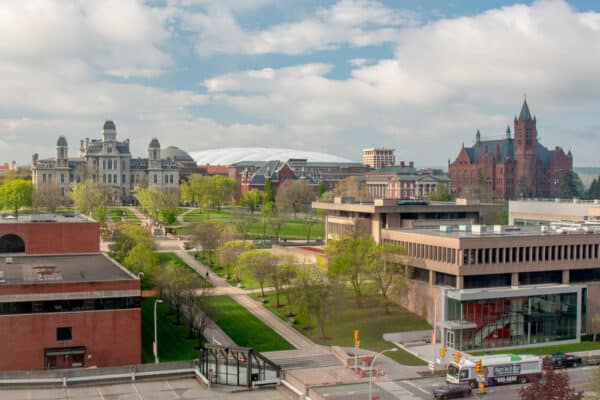 If you love sports, the Syracuse area features several sports teams that are worth taking the time to see.
The Syracuse Mets are the AAA affiliate of the New York Mets and showcase players on the cusp of making the Major Leagues. Games are played in NBT Bank Stadium from roughly April through early September.
Syracuse University is also well known for its sports programs, with 18 total varsity sports. Many of their most popular sports, including basketball and football, are contested in the Carrier Dome, the largest domed stadium on a college campus.
Onondaga Historical Association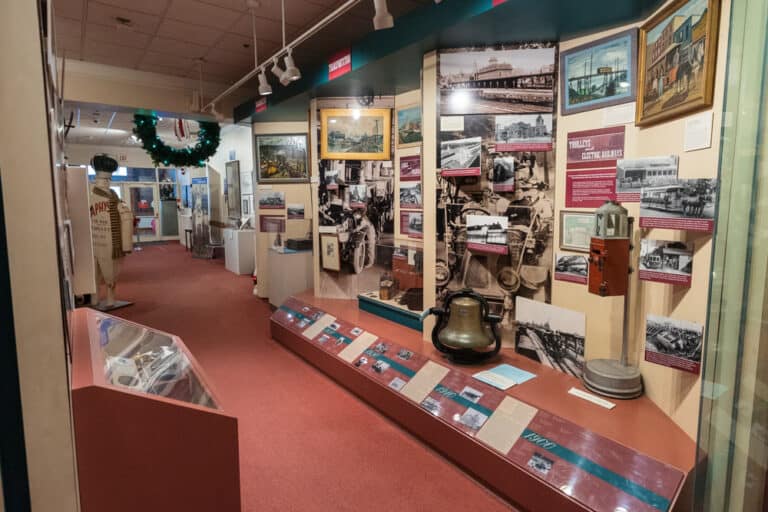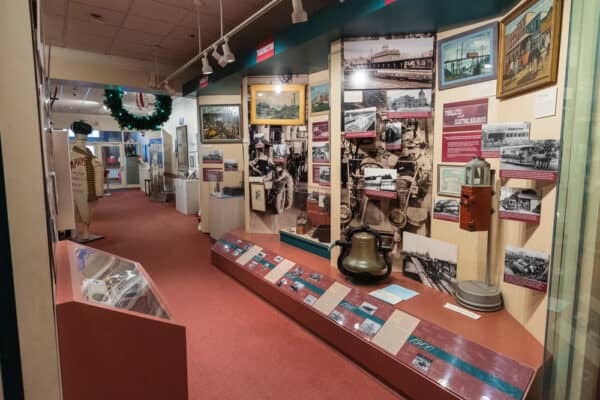 If you want to learn about the history of Syracuse and Onondaga County, the Onondaga Historical Association is a great spot to check out.
This two-story museum is located in the old Bell Telephone Building in the heart of downtown Syracuse and offers a fantastic overview of the area's history covering nearly every imaginable topic.
Even better, this museum is totally free to visit!
Old Erie Canal State Historic Park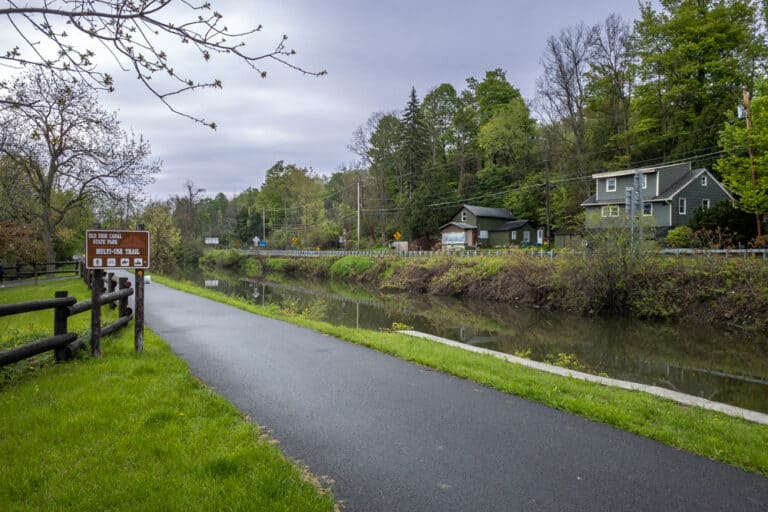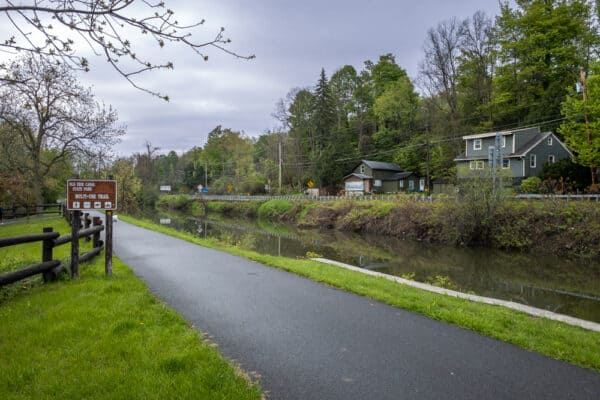 Old Erie Canal State Historic Park is a restored section of this famous canal that stretches from Onondaga County to Rome, New York.
This 36-mile section of trail features a restored towpath that's perfect for walking and biking. Along the way, you can see historic locks and read signage to learn more about the canal.
For boaters, sections of the park can also be navigated by kayaks and canoes.
Where to Stay in Syracuse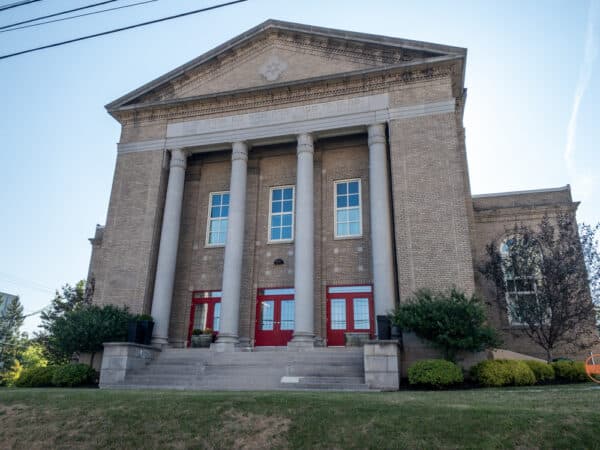 If you are looking for somewhere to stay in Syracuse, there are many great options.
The Marriot Syracuse Downtown is located in a historic building in the heart of the city that was built in 1924. Many of the historical touches have been kept in this property, including the incredible artwork in the lobby. The views from this hotel are also suburb from some rooms. (The photo at the top of this article was taken from this hotel.)
Another great option is the Hotel Skyler. This hotel was once a synagogue and the hotel has been beautifully worked into this space, taking advantage of many of the building's unique architectural elements. It was also the third hotel in the country to be designed as LEED Platinum.
Of course, there are also many other great options that you can find on Booking.com and Airbnb if you are looking for another option.
Do you have a favorite thing to do in Syracuse and Onondaga County that we didn't mention? Let us know in the comments below.
Looking for more places to visit nearby? Check out our favorite waterfalls in the Finger Lakes, the Harriet Tubman Home and Gravesite, and the best things to do in Rochester, NY.