Disclosure: This article may contain affiliate links. We will make a small commission from these links if you order something at no additional cost to you.
Over the last several years, craft beer has burst on the scene in Upstate New York, and now there are more than enough Syracuse breweries to keep you busy for a long time.
Having had a chance to scratch the surface of the city's beer scene, I came away impressed with the few spots I was able to check out and anxious to come back and experience even more.
Here are four incredible Syracuse, NY breweries, I've had a chance to try so far.
Willow Rock Brewing Company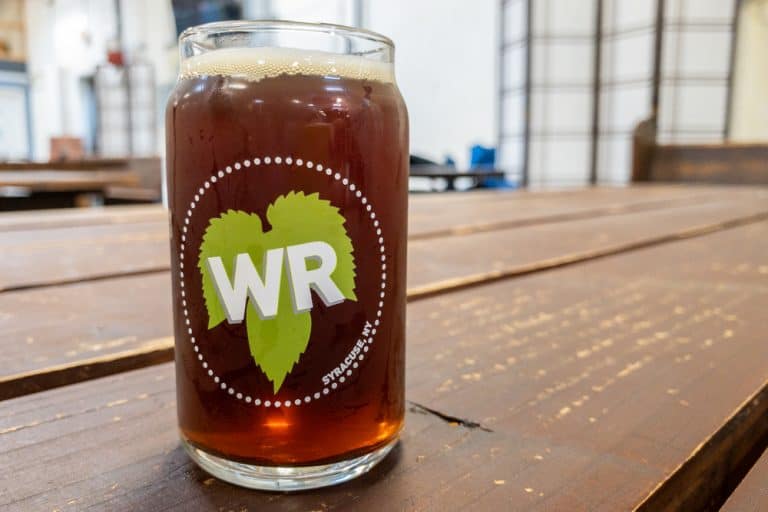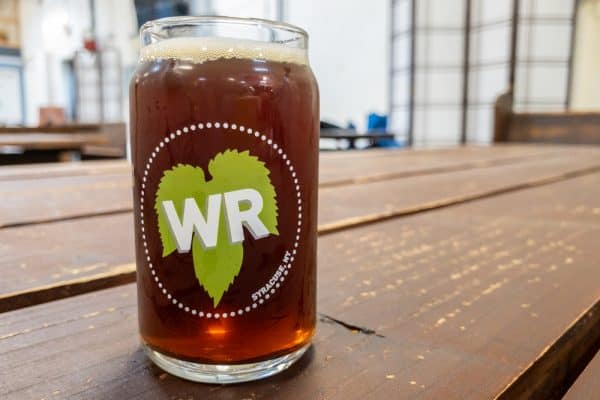 Located a short drive from downtown Syracuse is Willow Rock Brewing Company. Opened in early 2016, Willow Rock offers some incredibly delicious beers, as well as one of the most popular beer brands in the city's history: Congress Beer.
Their tasting room is located in an industrial area just south of Syracuse University's Skytop campus. Inside, there is a small tasting room that's sectioned off, but most of the rest of the building is split between the brewing equipment and a large open room filled with picnic tables and ping pong tables.
Willow Rock features some incredibly inventive beers (though most are can only), as well as a steady line up of flagship and limited-release beers on draft. During my visit, I was able to try four different beers, including a few great options like the Kakaw Fruit Beer and the New North New England IPA.
Willow Rock is also responsible for bringing back one of the most iconic Syracuse breweries: Congress Beer. While this is a lighter beer that reminded me of Yuengling, lovers of that style will be sure to enjoy it.
Talking Cursive Brewing Company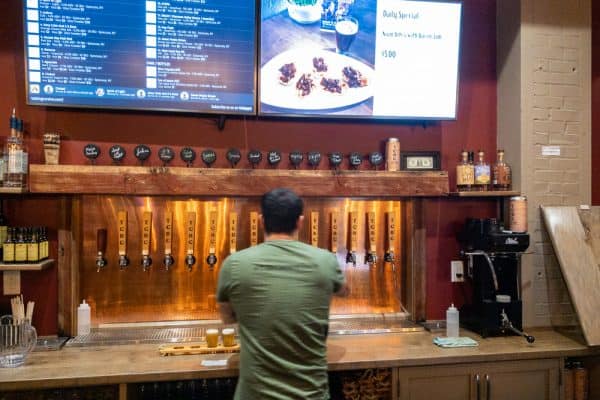 Talking Cursive Brewing Company is located in the heart of downtown Syracuse, just across the street from the iconic Niagara Mohawk Building and near the popular Onondaga Creekwalk.
Talking Cursive features a small, but stylish tasting room that opened in early 2019. Despite being new, Talking Cursive features some fantastic beers, both with solid standard beers and some unique brews.
Probably my favorite beer was the Majo Riesling Pale Ale, an Italian grape ale that was both delicious and incredibly unique.
Middle Ages Brewing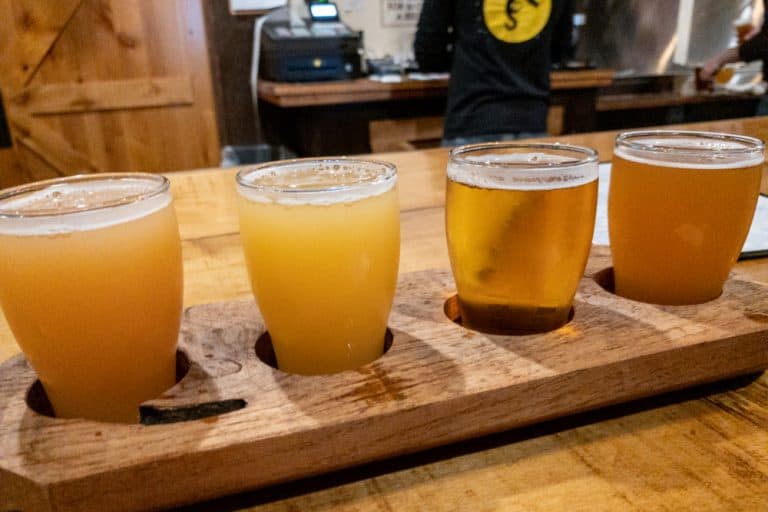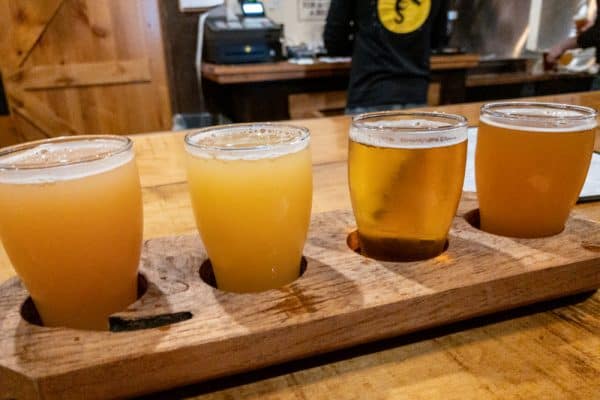 Middle Ages Brewing is one of the oldest breweries in New York, having opened their doors in 1995 at the start of the craft beer revolution.
Their tasting room, which opened in 2017, draws inspiration from their name with a bit of a castle and Medival feel. While the Medival touches aren't overwhelming, they add a unique touch to the brewery that gives it, in my opinion, a fun feel.
As for the beers, Middle Ages Brewing has a ton of different brews on tap (nearly 20 when I visited). This ensures that you will almost certainly be able to find a beer that you enjoy.
During my visit, the Pineapple Milkshake IPA and the Strawberry Milkshake IPA were the standouts of the ones I was able to sample.
Empire Brewing Company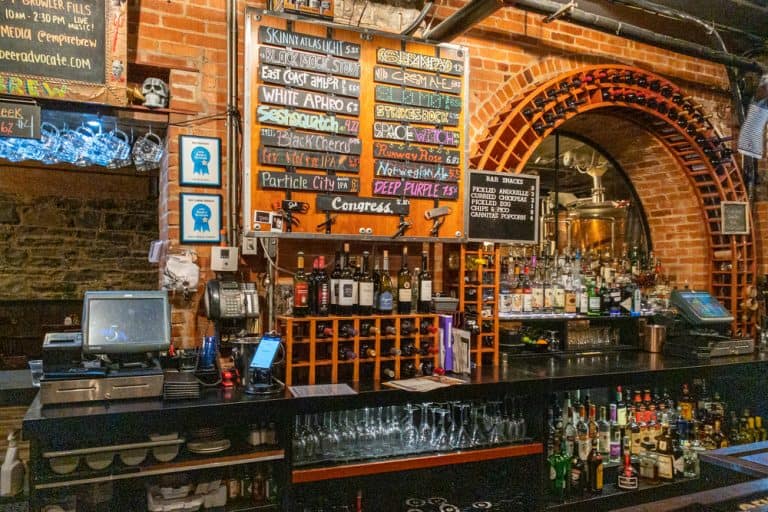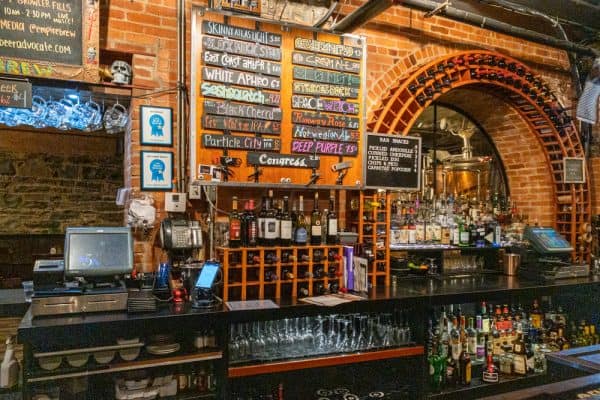 Empire Brewing Company is located in the basement of a building in Syracuse's Armory Square neighborhood. Heading downstairs into the brewery gives it an almost secretive and illicit feel, but this is without a doubt one of the best Syracuse breweries, so it's worth the journey.
The brewery features not only covered outdoor seating (perfect for those wanting to eat outside on a rainy day (but who don't mind the lack of a view), but also a great interior bar and restaurant space.
Empire features six flagship beers, including a cream ale, a popular style in Upstate New York first made popular by Genesee in Rochester. During my visit, however, my favorite was the Space Witch New England IPA, which was one of their seasonal releases.
Do you have a favorite Syracuse brewery we should try on our next visit? Let us know in the comments below.
Looking for more things to do nearby? Check out Chittenango Falls, the Erie Canal Museum, Tinkers Falls, the Harriet Tubman National Historical Park, and Fort Stanwix National Monument.