Disclosure: This article may contain affiliate links. We will make a small commission from these links if you order something at no additional cost to you.
Located approximately 15 minutes north of downtown Rochester along the shores of Lake Ontario is Seabreeze Amusement Park, one of my favorite spots to visit near the city.
Seabreeze Amusement Park is a perfect summertime destination and has been drawing people to this corner of New York since it opened in 1879. This makes it the fourth-oldest amusement park in the United States.
When it first opened, Seabreeze was a trolley park. This means that it was located at the end of the trolley line and served primarily as a picnic area. A few years later, rides began to arrive in the park.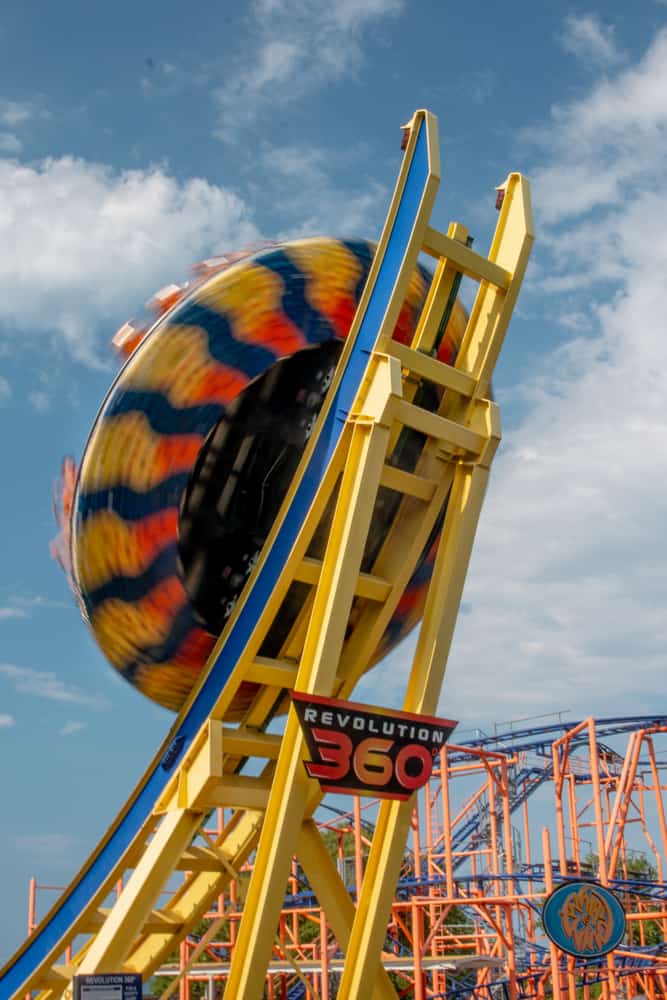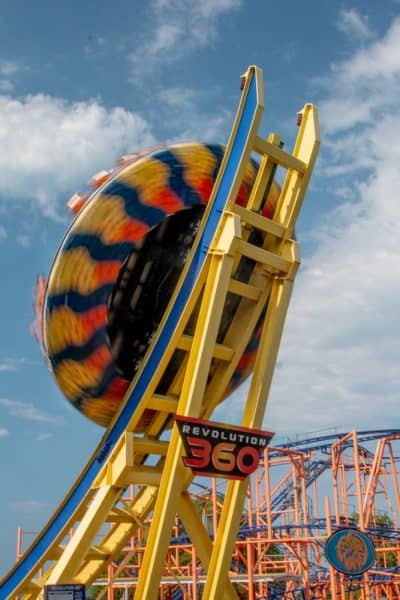 In 1920, the park installed its first rollercoasters, including Jack Rabbit. One hundred years later, Jack Rabbit still runs in the park and is now the world's oldest continually-operating rollercoaster.
In addition to Jack Rabbit, Seabreeze Amusement Park near Rochester is home to three additional rollercoasters (though be warned that they are all fairly tame) and 7 other rides dubbed "thrill rides." There are also seven family rides and seven kiddie rides per the park's website.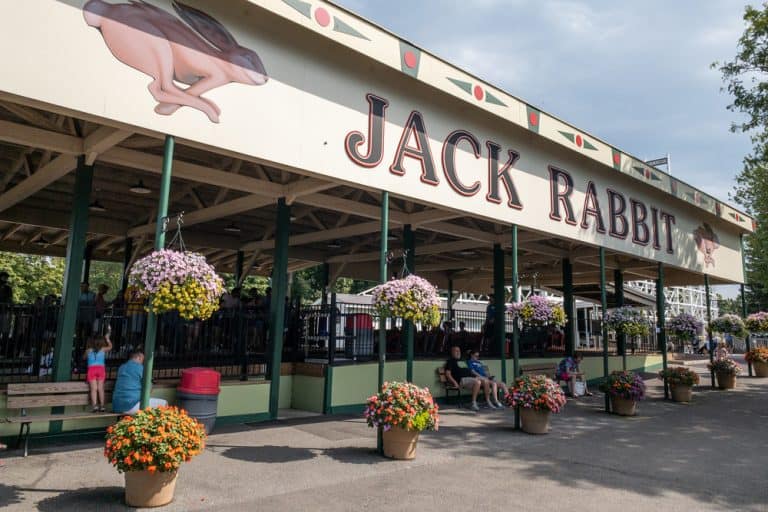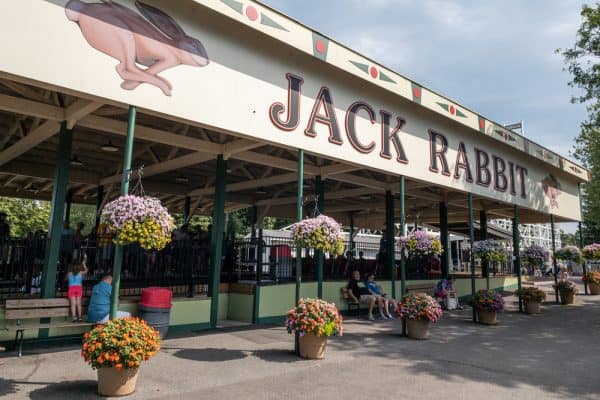 In addition to these 25 rides, there is a great waterpark at Seabreeze. The attractions here include a wave pool, lazy river, three waterslides, and a kid's play area.
Walking through the park's gates, I was instantly impressed with how clean and beautiful the park was. Hanging baskets overflowing with flowers lined the walkway while nary a piece of trash could be found on the ground. It's possible this could have been because it was a weekday afternoon, but I still found it impressive.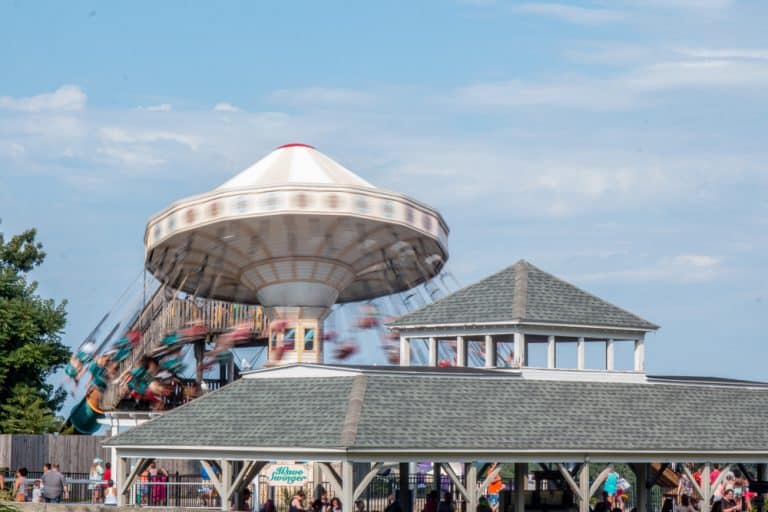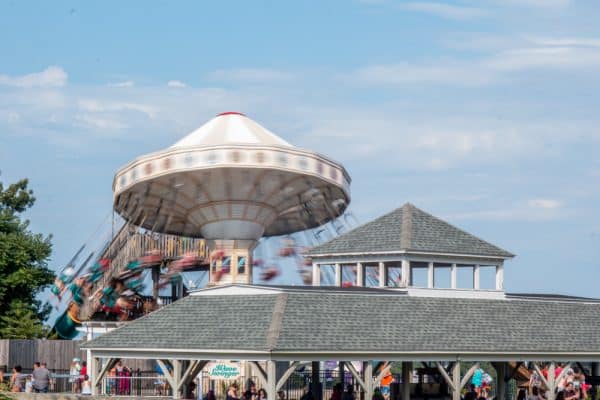 Our first stop was at the Jack Rabbit. As the oldest continually-operating rollercoaster in the world, this was a ride that we definitely needed to try (And by "we" I mean my wife because I don't like rollercoasters).
According to her, the ride was relatively tame compared to modern rollercoasters. Still, it was a lot of fun, and the chance to ride such a historical coaster shouldn't be missed if that's your type of ride.
After checking out the Jack Rabbit, we headed over to the kiddie rides to find a few fun attractions for our 5 and 1-year-old children.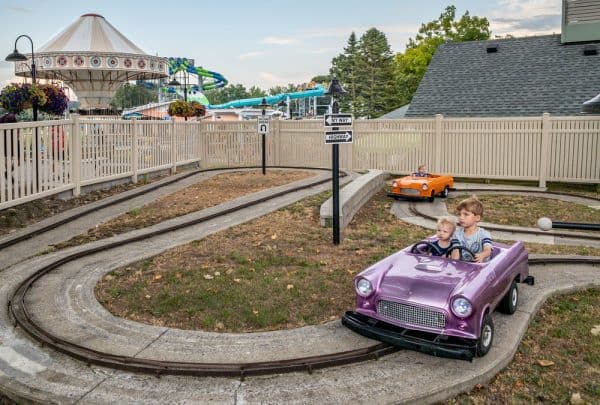 The park is home to seven kiddie rides, of which five are located together near the park's entrance. These rides include the chance to "drive" a boat and a car, as well as several ariel attractions with mild thrills for kids.
Overall, while the number of rides is a bit limited, my kids really enjoyed them, and I definitely could see how young kids could spend hours here riding the rides over and over again.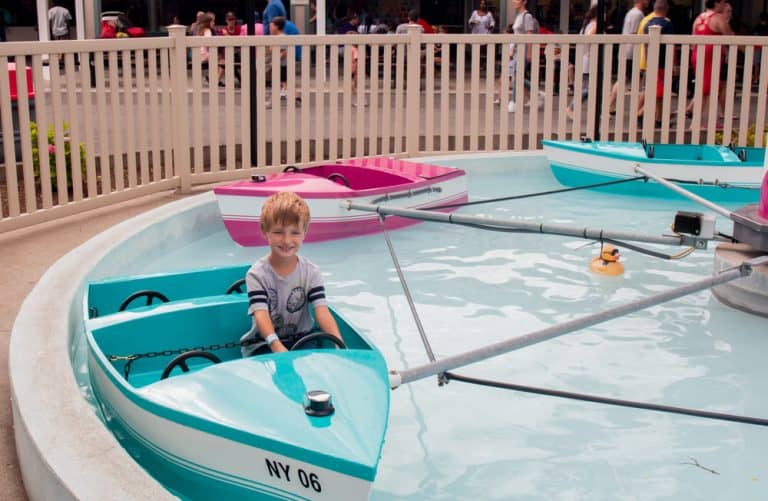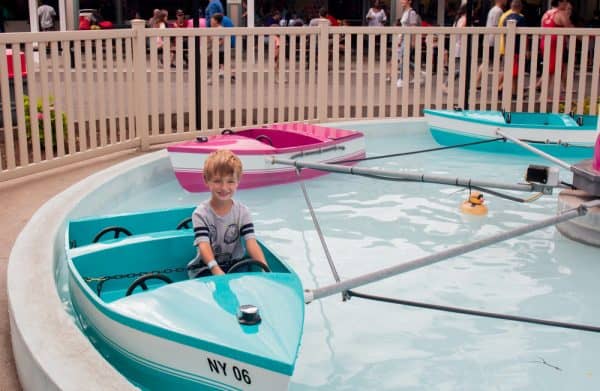 While the Jack Rabbit stands out historically speaking, the three rides that really seemed to provide the most fun were the Whirlwind (a steel coaster that spins), Time Machine (a pendulum ride that takes you around in a circle), and Revolution 360 (a spinning disc on a half-pipe-shaped track). While they may not be traditional rollercoaster like you see are many parks today, these are sure to provide thrills for any adrenaline junkie.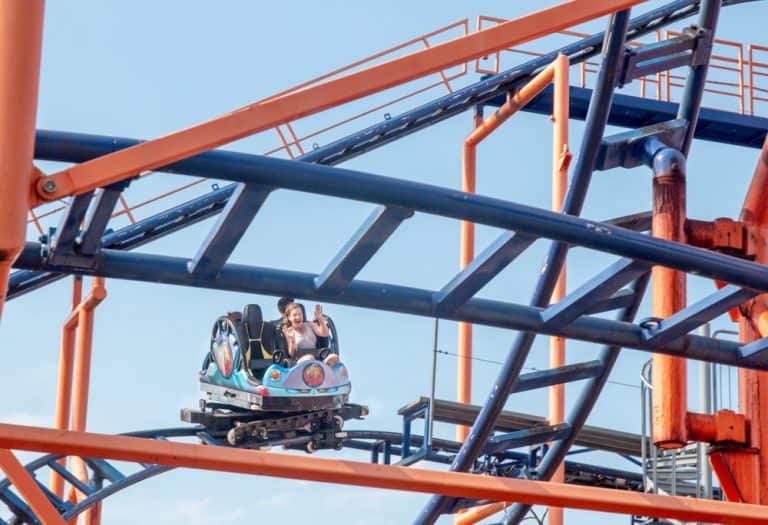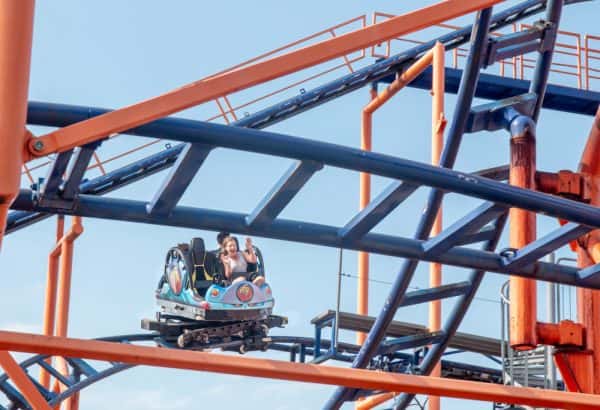 In addition to the roughly two dozen rides, Seabreeze Amusement Park is also home to a fun waterpark. Like the main park, the waterpark is a bit on the smaller size, but does feature some really fun looking spots and is definitely a great way to cool off on a hot day.
Unfortunately, we didn't have a chance to experience any of the attractions in the waterpark this time, but hopefully, I'll be able to go back sometime soon and spend some time enjoying the area.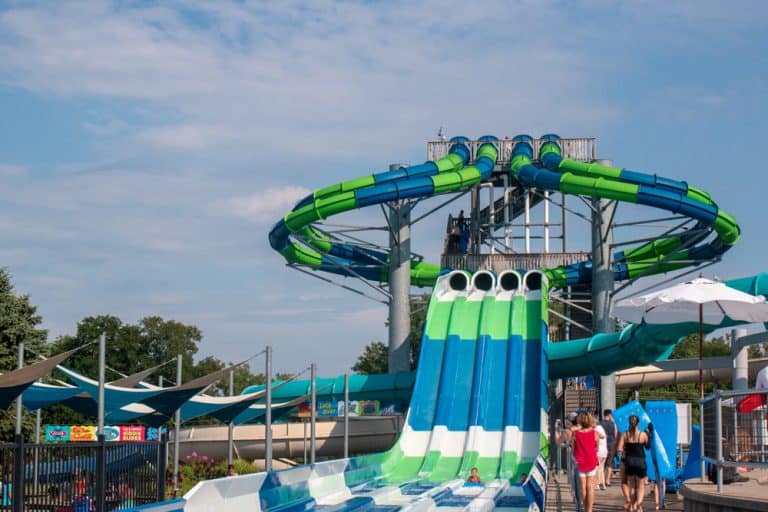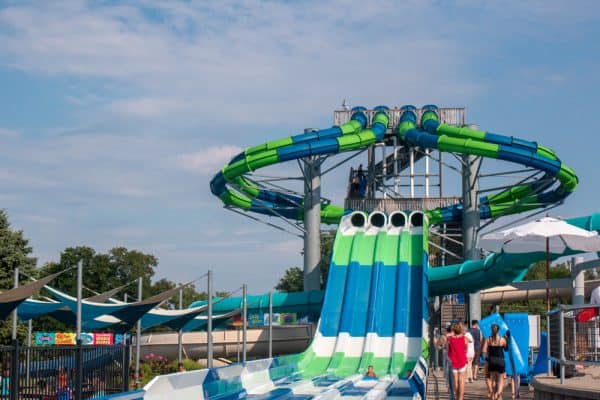 Overall, Seabreeze Amusement Park near Rochester is a nice little amusement park. While it might be a bit smaller than many other parks that I've been to, it's a great spot for those looking for some thrills or for things to do with kids in Rochester, NY.
So, the next time you are visiting the Rochester area in the summertime, take the short drive up to Seabreeze Amusement Park along the shores of Lake Ontario.
Visiting Seabreeze Amusement Park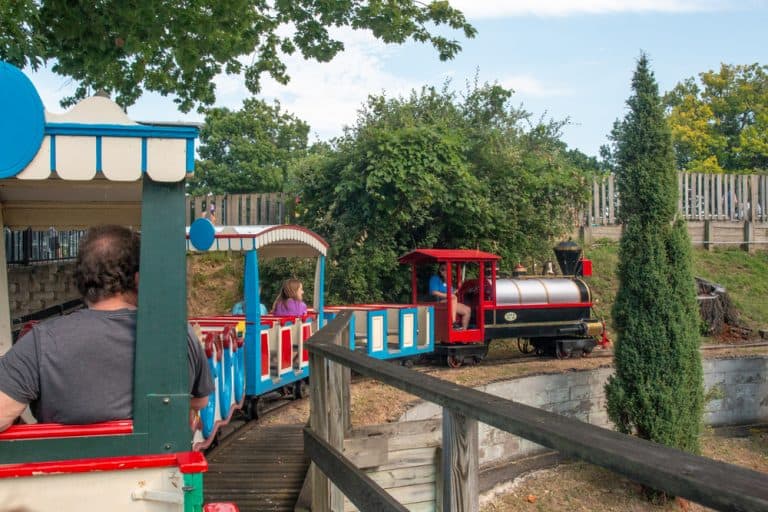 Seabreeze Amusement Park is open each year from mid-May through the second weekend of September, though the days of the week and hours vary throughout the season.
Tickets can be purchased at the gate, but are cheaper if purchased ahead of time online. While tickets must be purchased to enter the park, Seabreeze does offer a spectator pass for those that are simply visiting the park to watch other people ride. Individual ride tickets can be purchased for those on a spectator pass.
It's also worth noting that parking at Seabreeze is completely free.
Note: My visit to Seabreeze Amusement Park was hosted by the site. However, the opinions expressed are my own.
Looking for more places to visit nearby? Check out the Strong Museum of Play, Corbett's Glen Nature Park, the Rochester Museum and Science Center, and the Seneca Park Zoo.
---
Seabreeze Amusement Park
Hours: Vary. See website.
Open Mid-May to Early September

Cost: See website

Website: Seabreeze.com

Address: 4993 Culver RD
Rochester, NY 14622
See map below for other area attractions.
---