Disclosure: This article may contain affiliate links. We will make a small commission from these links if you order something at no additional cost to you.
When I travel with my family, I'm always on the lookout for things to do with my young children. So, when we visited Rochester, New York, I was excited to discover the Rochester Museum and Science Center.
The Rochester Museum and Science Center was formed in 1912 and was initially located in present-day Edgerton Park. Since the 1940s, it's been located along East Avenue just southeast of the city's downtown core and very close to the popular George Eastman Museum.
The museum is part Rochester history museum, part science museum, and part children's museum, which means that there's a whole lot to see here.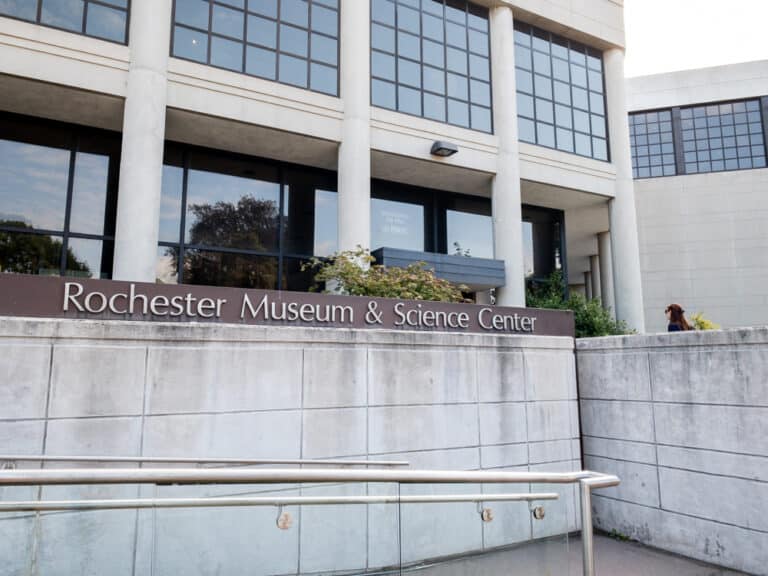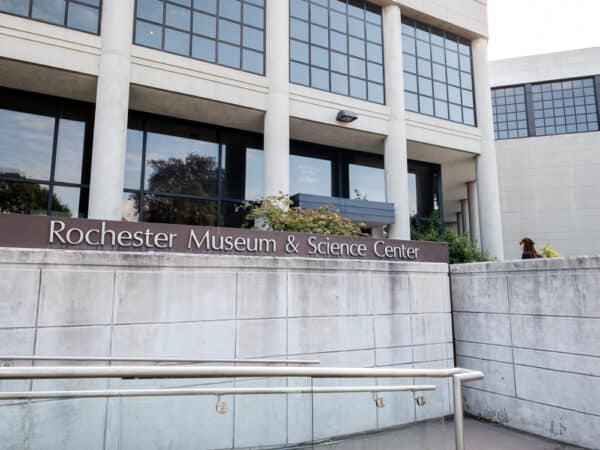 The museum's main exhibition space is on the first and second floor with the third floor more devoted to fun activities for younger kids.
The first floor of the Rochester Museum and Science Center is largely occupied by Expedition Earth. This area features exhibits covering everything from dinosaurs to how earthquakes occur. And, while the space has a wide breadth of topics, they do a great job blending the subjects together.
What I really liked was that the area featured enough interactive things to do to keep my kids happy while also having signage that offered me the chance to learn more about the different topics and displays.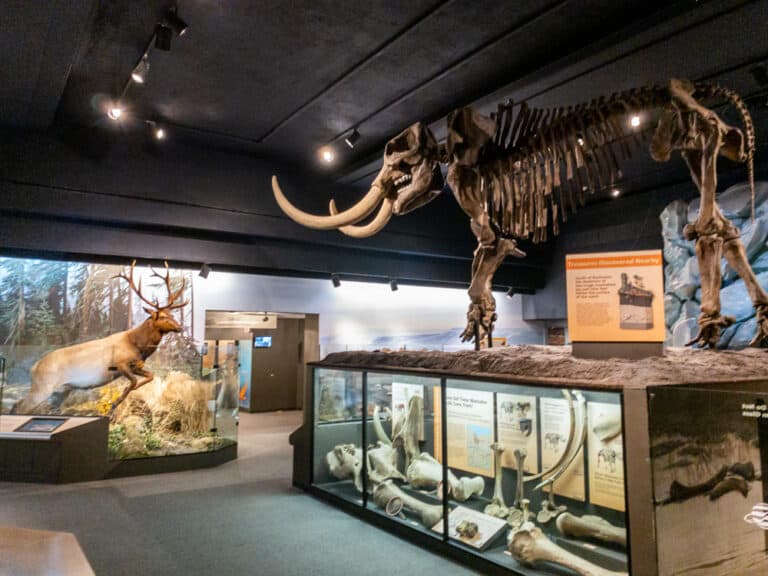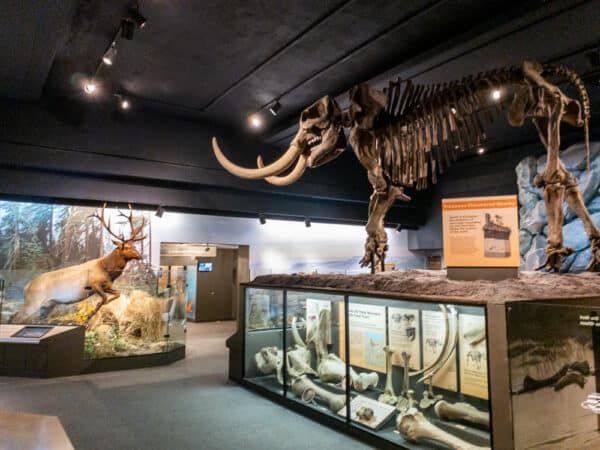 Even better, the displays were written in a way that most kids should be able to understand the concepts while not being dumbed down for adults. It's a fine line, but the museum does a great job of staying on it.
The most impressive aspect of Expedition Earth is the large dinosaur fossils that can be found throughout the space. While these are likely casts of real fossils, it's still neat to see what the bones of ancient animals looked like.
The museum does a great job using these displays on pre-historic subjects to help visitors learn what life was like in the northern Finger Lakes during these times. In fact, the large mastodon fossil on display was found in the area.
In addition to the static displays, this area also has some interactive elements for children including a fossil dig area and a space with dinosaur books for kids to read.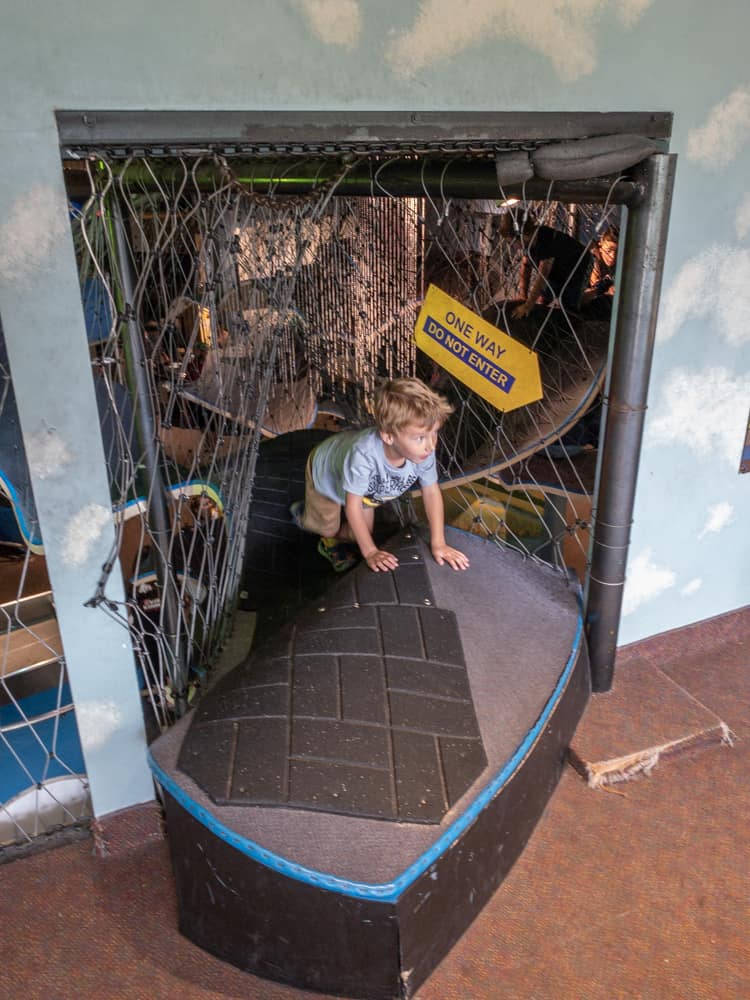 The other area on the first floor is Adventure Zone. This area features many fun activities for kids and is a bit more like the displays you'd find at a children's museum, such as the nearby Strong Museum of Play.
The Adventure Zone offers a bit of something for every kid including a large playground apparatus, an interactive model of the Erie Canal, a rock wall, and a ton more. In addition to being fun, these exhibits offer some educational components as well.
Without a doubt, this is a fun area (even I had fun with some of the exhibits). However, I'd recommend maybe saving this space for the end of your visit or you might not be able to get the kids to leave to see the rest of the museum.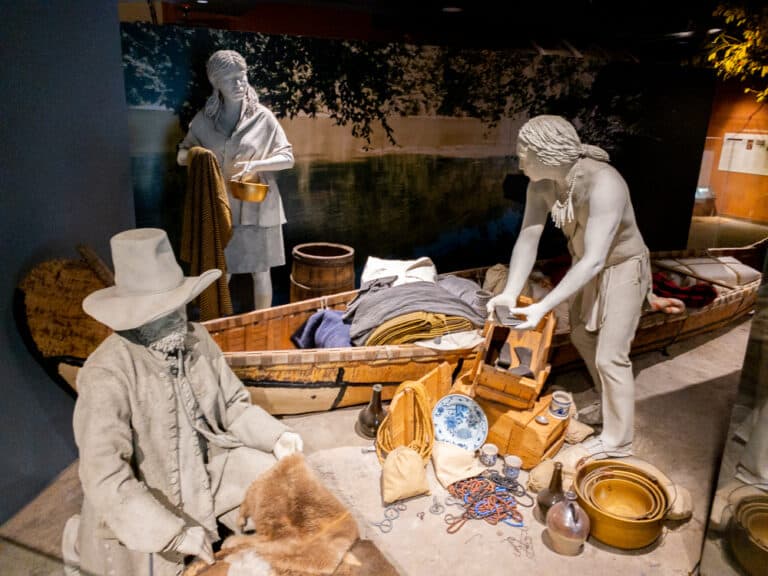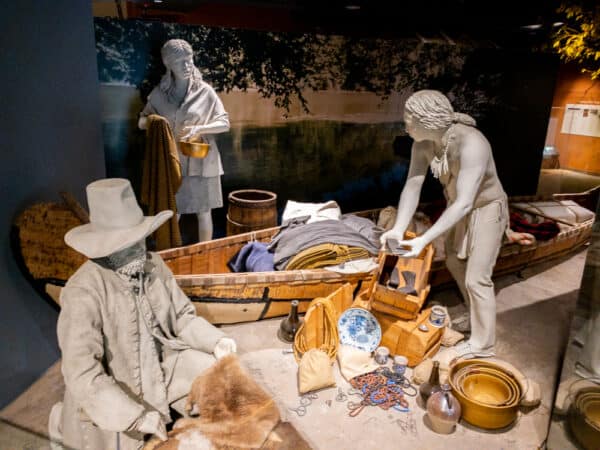 The second floor of the Rochester Museum and Science Center features many areas devoted to both history and science.
One section called "At the Western Door" offers a fantastic look into the history of the Iroquois and their interactions over 400 years with European settlers. While it doesn't provide as much detail as sites like the nearby Ganondagan State Historic Site, this area offers a great chance for kids to learn about the history of Native Americans in New York while providing enough detail to interest adults.
There are also displays about other Native American tribes throughout North America, which offers the chance to compare and contrast how these different groups lived.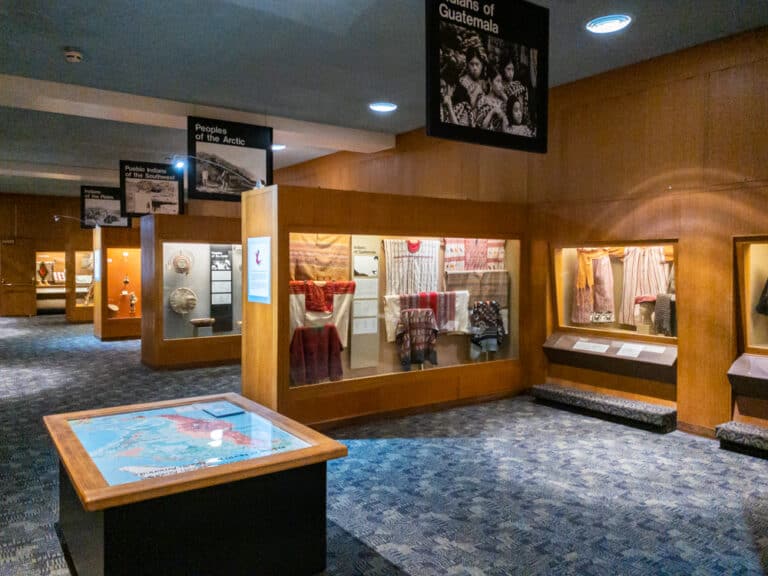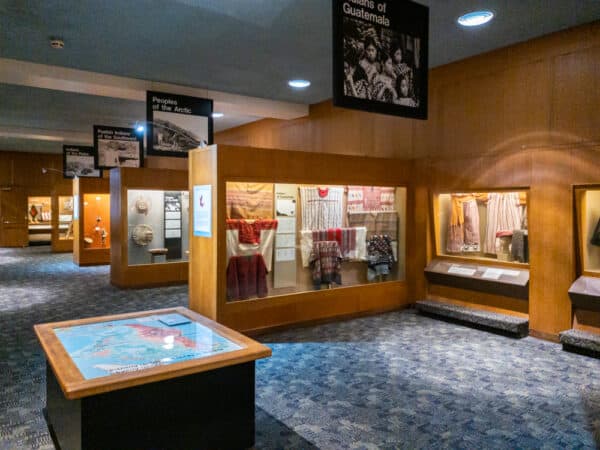 History lovers will also enjoy displays about the Underground Railroad on the museum's second floor.
For science lovers, the second floor features displays highlighting sound, light, and climate. In each of these areas, there are fun interactive elements that are educational and that both kids and their parents will enjoy.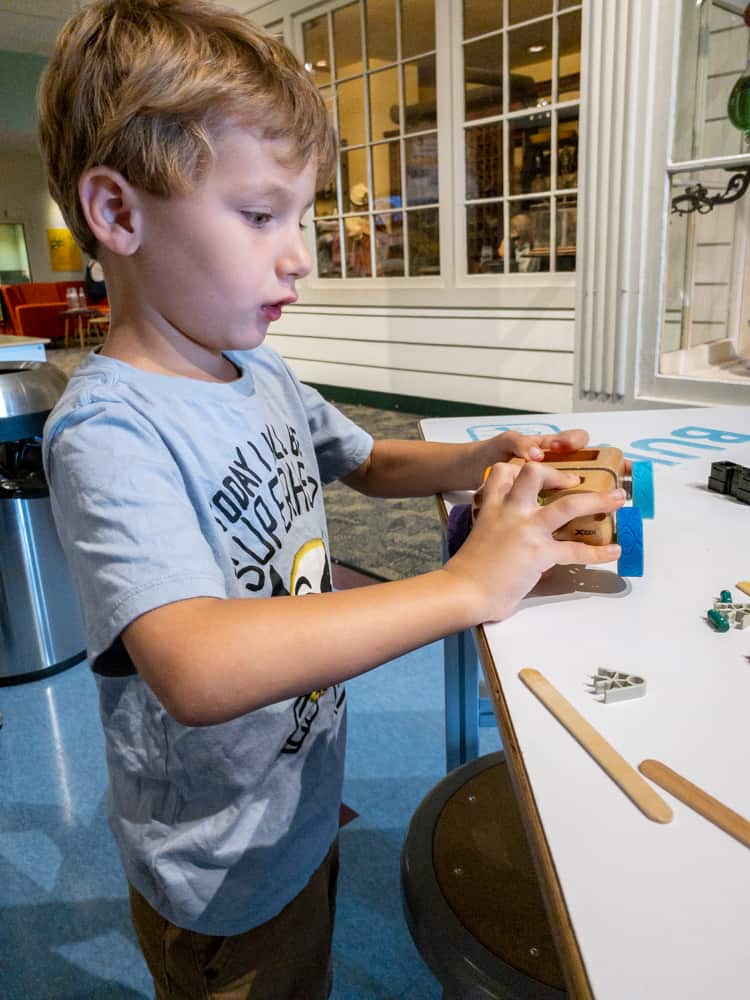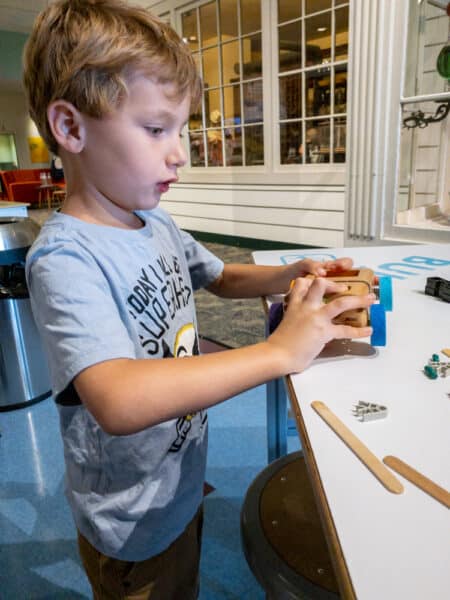 The third floor of the museum is mostly dedicated to kid-friendly activities. That being said, adults won't want to miss the incredible diorama of 1838 Rochester, which really does a great job showcasing how the city once looked.
My younger children had a fun time playing in the Inventor Center, where you can try your hand at various engineering and design challenges. The center has done a great job making the space accessible for many ages, so younger kids can have as much fun as older kids.
It's also worth noting that the Rochester Museum and Science Center is home to the Strasenburgh Planetarium, which is located next door to the museum. While we didn't have a chance to check it out during our visit, it looks really neat for those wanting to learn more about the heavens and the world around us.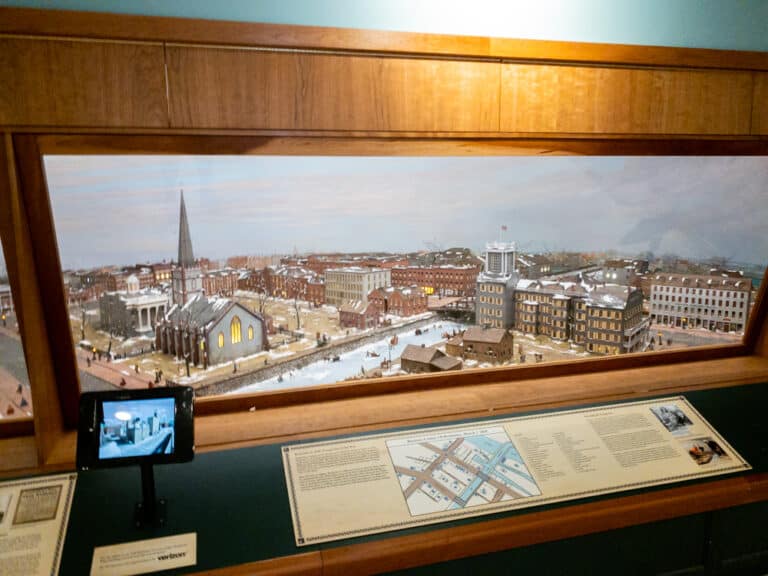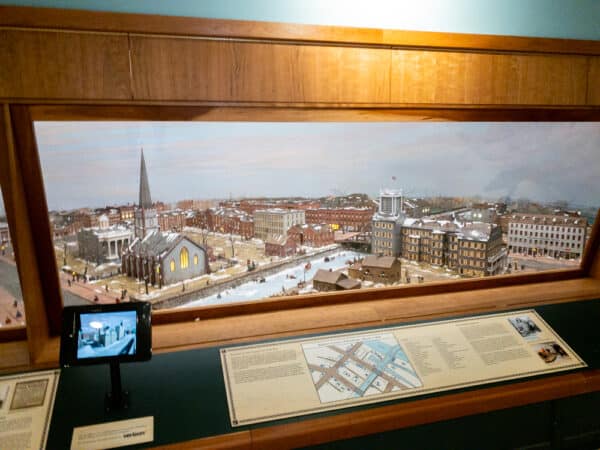 There are several different shows that are offered daily at the planetarium.
Overall, the Rochester Museum and Science Center is a great spot for families to check out. While many of the exhibits are geared toward kids, especially in the science areas, there is a lot to see here for all ages.
If you want to learn more about the history of Rochester or about how to world works, don't miss this fun spot.
Note: My visit to the Rochester Museum and Science Center was hosted by the museum. However, the opinions expressed are my own.
Looking for more things to do in Rochester? Check out the Susan B Anthony House, Seabreeze Amusement Park, and High Falls.
---
Rochester Museum and Science Center
Hours: Monday-Saturday: 9am-5pm
Sundays: 11am-5pm

Cost: Adults: $18, Children: $16

Website: RMSC.org

Address: 657 East Avenue
Rochester NY, 14607
---