Disclosure: This article may contain affiliate links. We will make a small commission from these links if you order something at no additional cost to you.
There are many great Christmas light displays in Upstate New York, and one of my favorites is ROC Lights at Victor Hills near Rochester.
ROC Lights at Victor Hills is located in Victor in Ontario County, New York, about 20 miles southeast of downtown Rochester. With more than a million twinkling lights, it's almost certainly the largest Christmas light show in the Rochester area and one of the largest in all of western New York.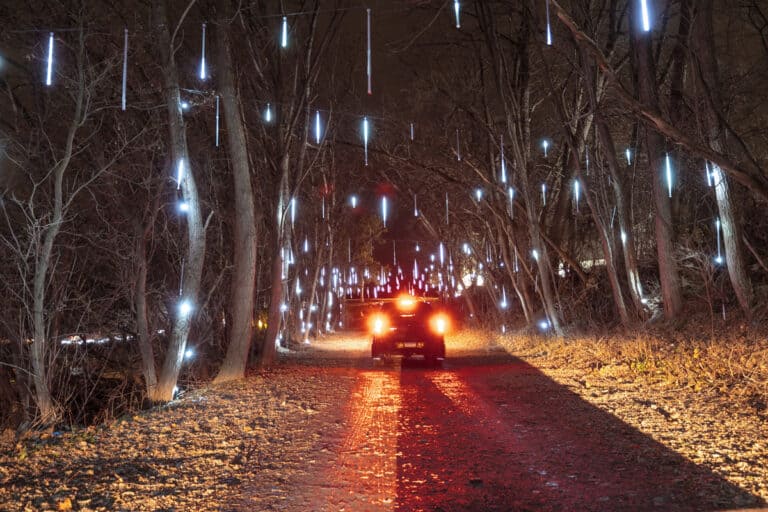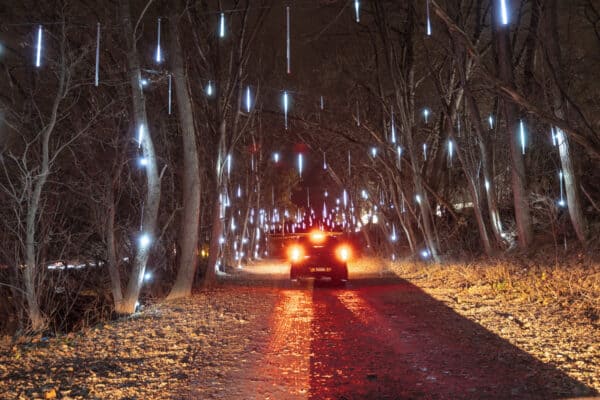 ROC Lights started in 2019 and has continued to grow each year as new displays are added.
The lights are located along a 1.5-mile driving path that winds its way through the golf course at Victor Hills and the forested area around it. Interestingly, this display is, for the most part, along dirt paths and is narrow with some rather steep hills in spots.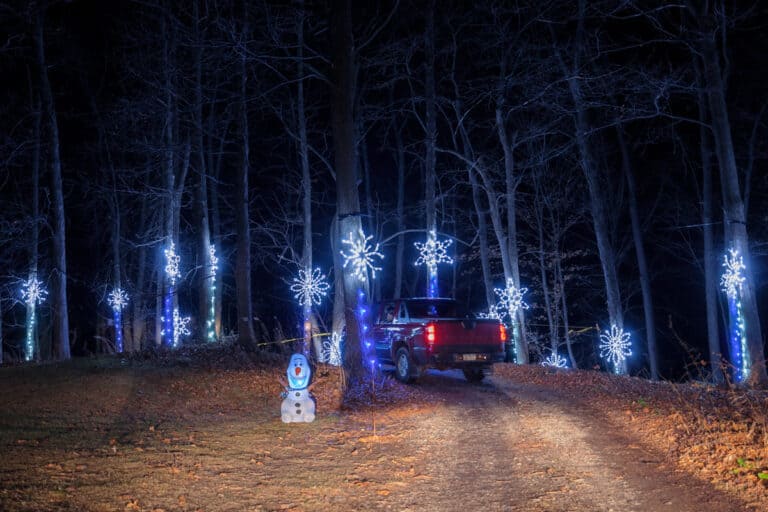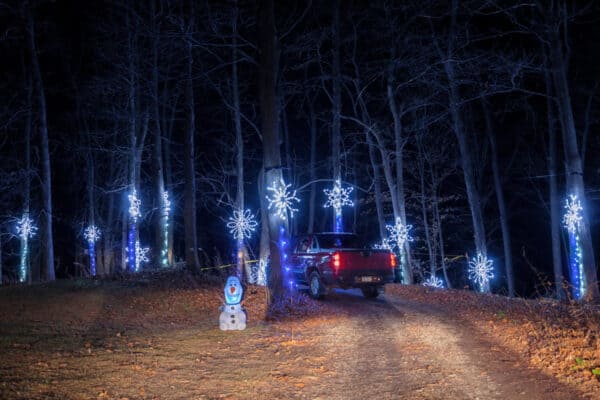 Because of this, Victor Hills recommends either front-wheel drive or four-wheel drive vehicles tackle the course (so no rear-wheel drive minivans as they have a tendency to have trouble with the course). I had no issues at all driving the route in a standard car, but I'm not sure what conditions would have been like if there was snow and ice on the paths. If there is, it's probably best to only visit in a four-wheel drive vehicle.
That being said, this narrow roadway made this one of the most unique light displays I've visited in New York, and it was kind of fun to drive through because of the hills and narrow paths. It would actually make for a great practice area for new drivers because of these challenges (though not during the light show, obviously).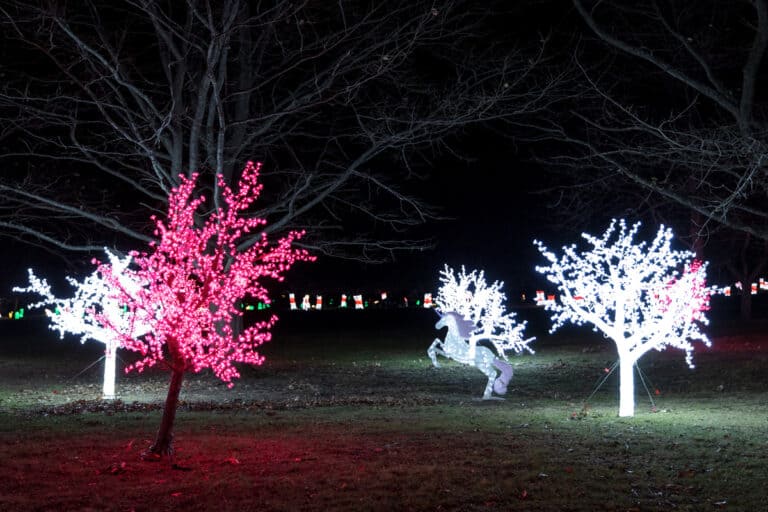 The lights here are incredibly well done, and I loved how nicely decorated some of the trees near the roadway were, including some lights hanging over your head.
While there are hundreds of partially and fully wrapped trees, there are also a ton of displays that are whimsical and showcase a scene or a character. These included both holiday characters like Santa and his elves and unique ones like dinosaurs next to an erupting volcano.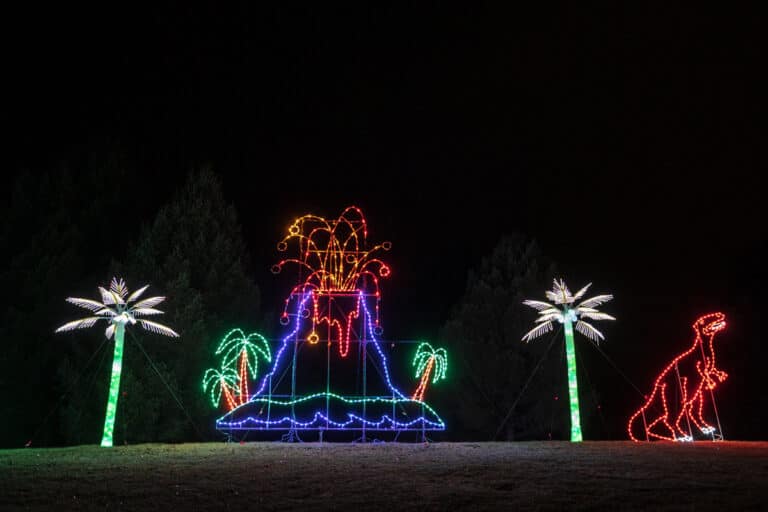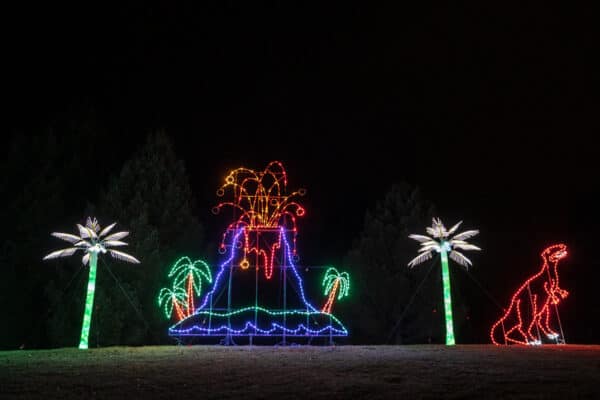 There are also several light tunnels to drive through which are always highlights of any Christmas light display. In fact, my kids typically get more excited about the tunnels than they do any of the actual displays when we visit holiday light shows like this one.
At the end of the course, there is a parking area where you can get out and get your photo taken at a giant Christmas tree ornament, which is definitely one of the most popular aspects of the display. For those that don't want to get out, the course takes you right past this ornament right at the beginning of the route, so you won't miss this large display.
On select nights, you can even get your photo taken with Santa at this festive spot.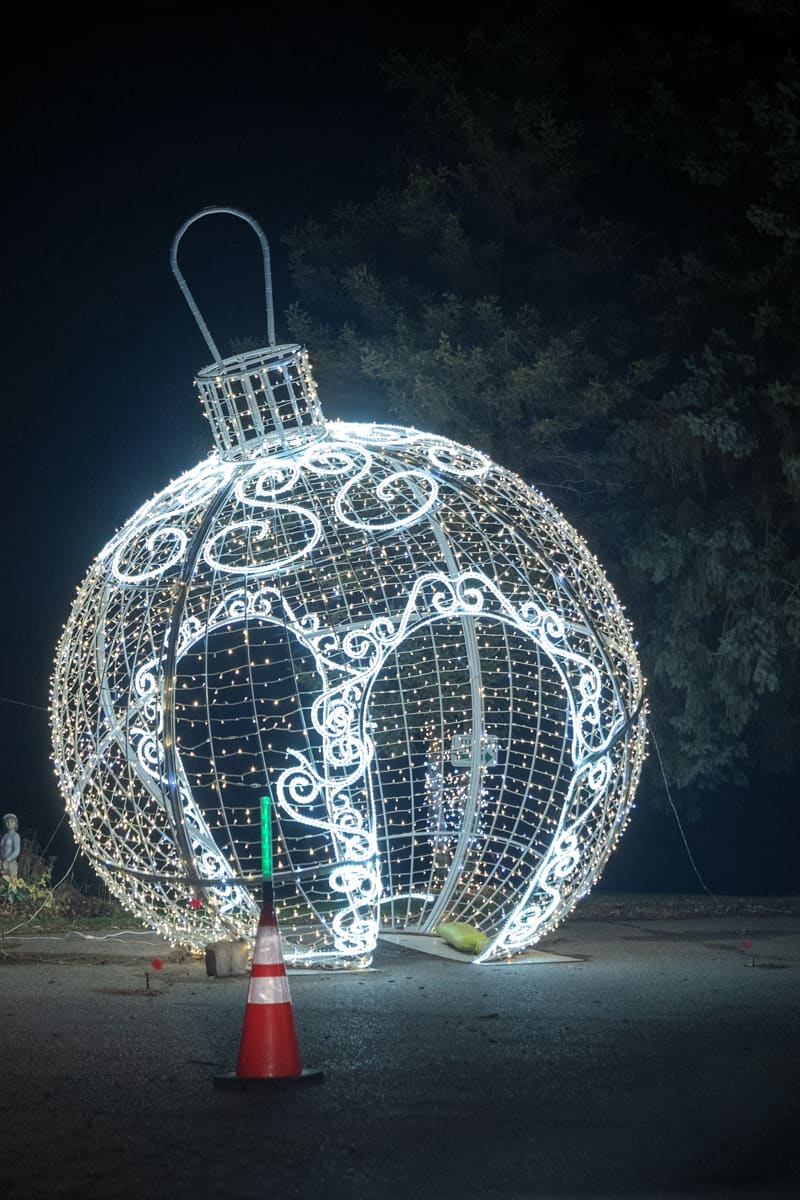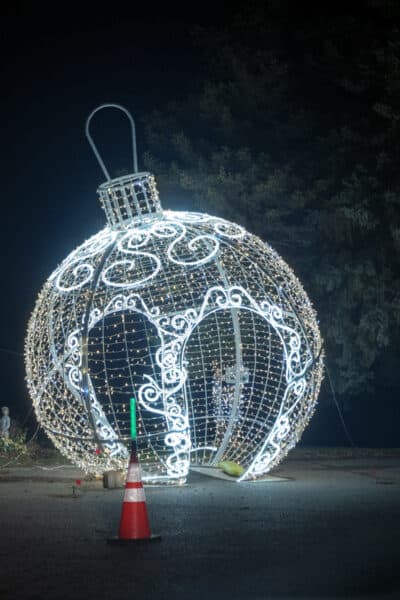 At the entrance to the show, make sure to note the suggested radio station to turn to for some holiday music. This is ROC Lights' own private station and plays a nice mix of holiday music. None of the lights are synched to the music, however, so you could also bring along your own Christmas music to listen to while you drive through the display if you prefer something different.
Ultimately, while I wouldn't say that ROC Lights is the absolute best Christmas light show that I've visited in New York, that honor would probably go to Lights on the Lake in Syracuse, it's definitely a great setup and a really festive addition to the holiday season in this corner of the Finger Lakes.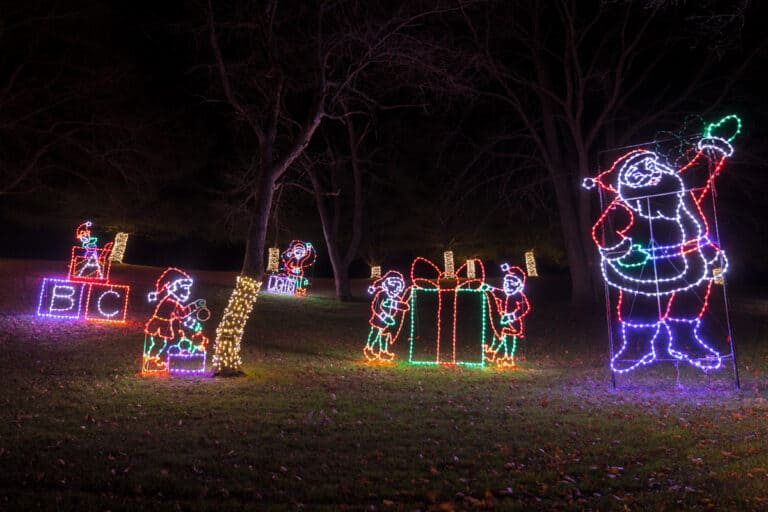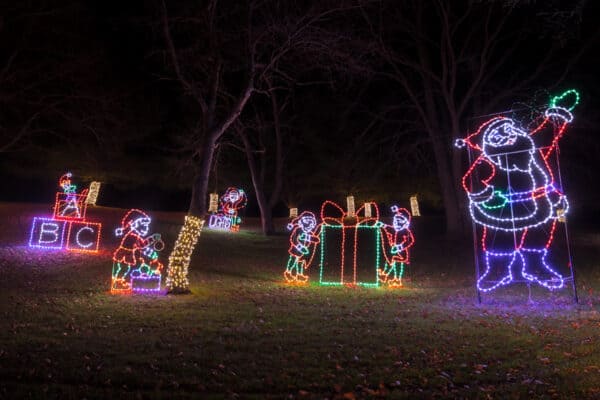 So, if you are looking for some holiday cheer near Rochester, New York, definitely check out this festive spot.
In 2022, ROC Lights at Victor Hills is open on select evenings from 5-9 pm from November 25 through December 30. The cost is $32 (inclusive of fees) per vehicle. The entrance to the show is located at 1450 Brace Rd, Victor, NY 14564.
Looking for more fun things to do nearby? Check out Ganondagan State Historic Site, Other Half Brewing Company, and Honeoye Falls.