Disclosure: This article may contain affiliate links. We will make a small commission from these links if you order something at no additional cost to you.
I've visited dozens of breweries throughout New York, and few can compare to Other Half Brewing Company.
Other Half Brewing is a craft brewery that can be found in multiple locations throughout New York, including two spots in Brooklyn, one in Rockefeller Center in Manhattan, in Buffalo, and one in Ontario County in the Finger Lakes. (They also have locations in Philadelphia and Washington, D.C.)
Since the only New York Other Half location I've visited was their brewery in the Finger Lakes, that will be the focus of this article. However, they offer their incredible beers at each spot, so if you are looking for delicious craft breweries in Buffalo and New York City, make sure to visit them there.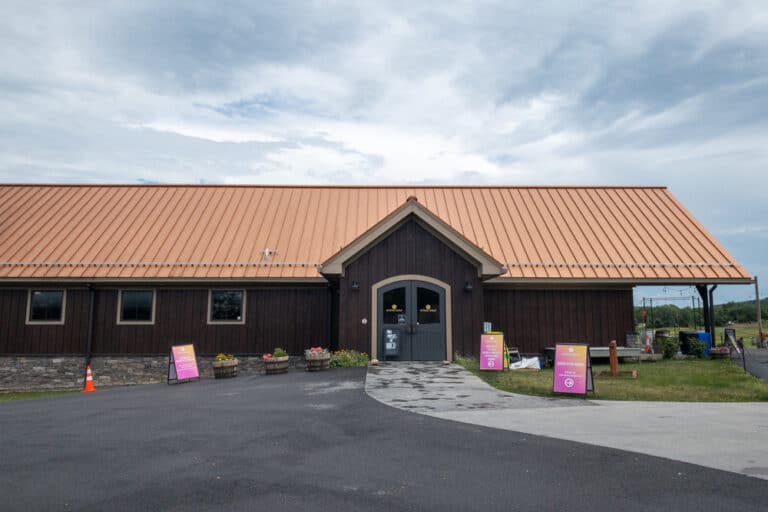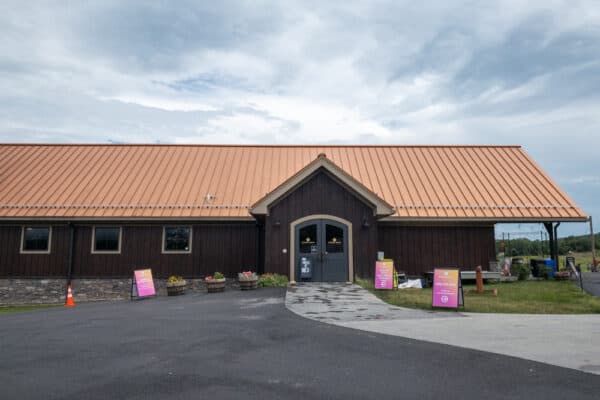 Other Half Brewing Company's brewery in Ontario County is located in a peaceful spot in Bloomfield, only about 35 minutes from downtown Rochester. Yes, there are some great breweries in Rochester, but this spot is definitely worth the drive from the city, especially if you combine it with a stop at the nearby Ganondagan State Historic Site.
The brewery is located at the top of a small hill and is surrounded by farmland. They have ample outdoor seating with many picnic tables scattered throughout a large grassy area. As a parent, the outdoor space here seems ideal for giving my kids room to run around while I enjoy a beer.
Of course, for days with less nice weather (or if you simply prefer it), there is also an indoor seating area, though this area definitely won't accommodate as many people.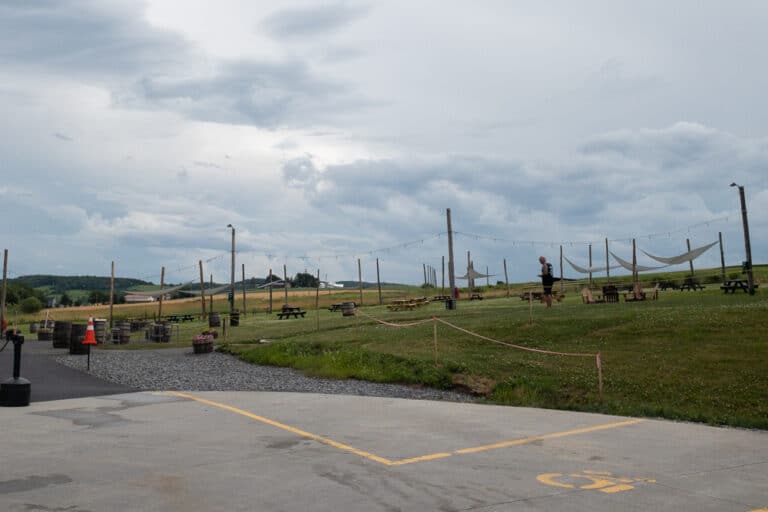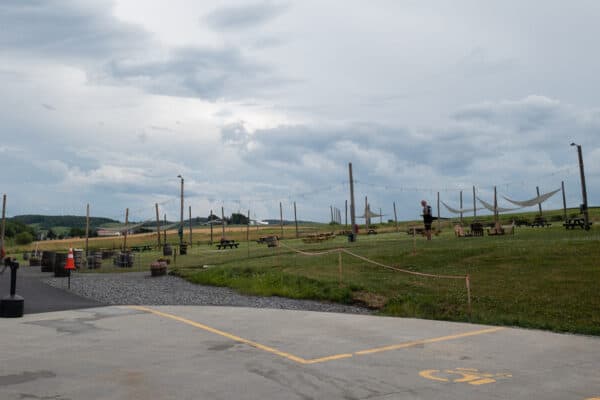 Regardless of where you sit, though, the most important thing about visiting a brewery, especially one that is in the middle of nowhere, is the quality of the beer. And this is where Other Half Brewing Company really shines. In fact, I'd definitely put this up there as one of my favorite craft breweries that I've visited anywhere, not just in New York (and that would definitely be well into the hundreds).
However, don't just take my word for it. According to Beer Advocate's list of the top-rated beers in New York (as accessed in March 2022), Other Half Brewing is home to 16 of the 20 top-rated beers in all of New York, including all of the top five.
Wanting to try their delicious beers, I was very excited to see that they had 15 different brews on draft during my visit in the summer of 2021. The list was very heavily populated with IPAs, with a couple of stouts, sours, and a few other styles thrown in for good measure.
However, just like Beer Tree Brewing in Binghamton, another of my favorite breweries in New York, Other Half makes some absolutely incredible IPAs. Even if you aren't a fan of this style at other spots, it's definitely worth giving them a try here as they have a wide selection of IPA styles with an incredible quality of flavor.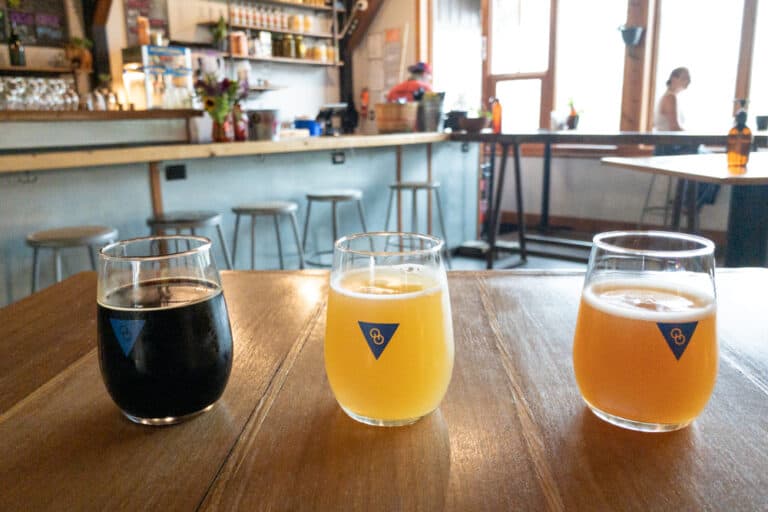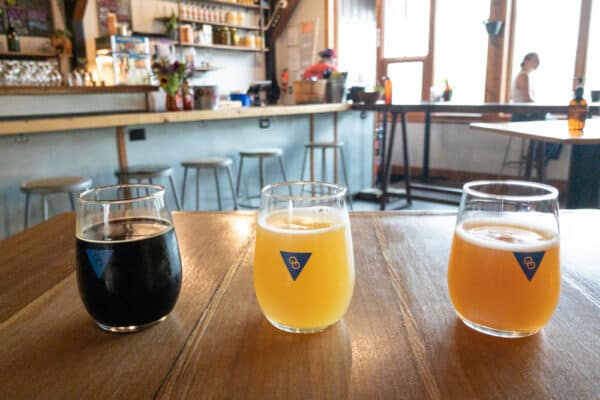 That being said, even as a big IPA fan, their stouts were what really stood out to me during my visit.
During my visit, I had a chance to try their Deep Orbit Centaurus Imperial Stout, which was brewed with figs, vanilla, almonds, and cinnamon. This was, without a doubt, the best stout I've ever had (even better than the amazing s'mores stout at Fifth Hammer Brewing in Queens) and is definitely one of the top beers I've ever had the pleasure of trying.
This was truly a remarkable beer.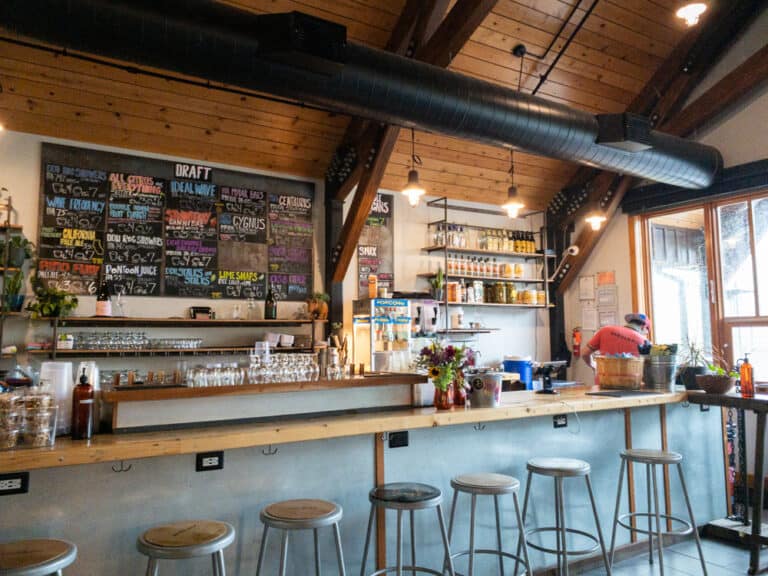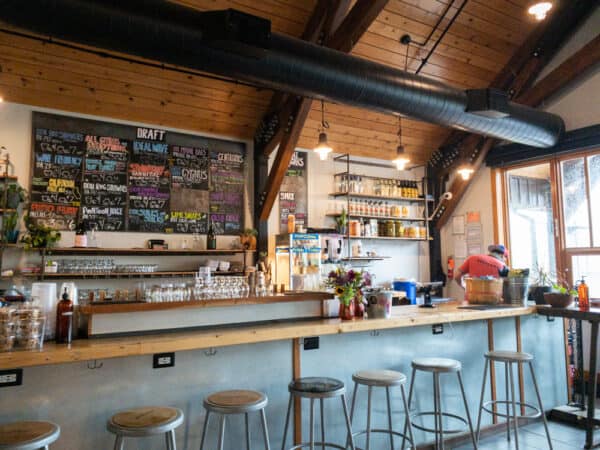 That being said, the three different IPAs that I also tried during my visit were quite special and were definitely among the best of the style that I've had in New York.
Really, you can't go wrong with the beers here as they really take them all to another level.
When it comes to the quality of the beer and the indoor and outdoor space at Other Half Brewing's Finger Lakes taproom, I have nothing but praise. That being said, I do have two small criticisms.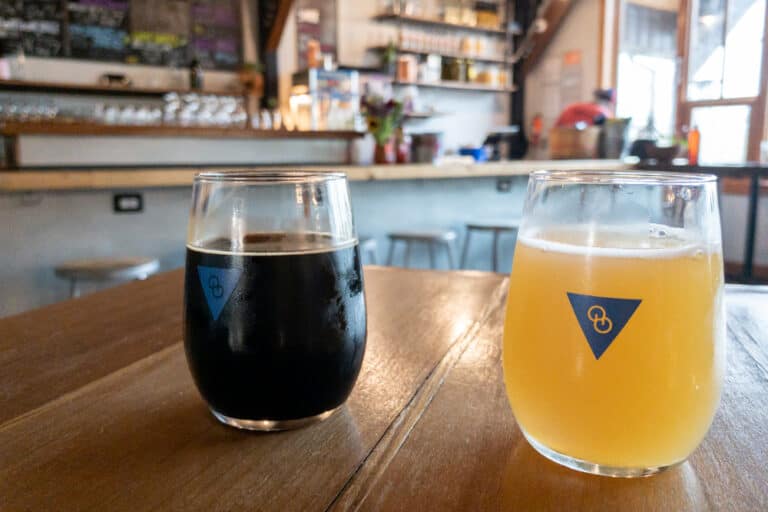 First off, Other Half Brewing doesn't offer any official flights. They do offer four-ounce pours of their beers, but a discount for buying four or five small pours would have been nice.
This is especially true in light of my second complaint: the price. In fact, Other Half Brewing has some of the priciest beer I've come across at any brewery, with most four-ounce pours running $4-5 (with no flight discounts) and 12 ounce pours costing $7-8.
The beer here is clearly on another level and the quality makes the pricing palatable, but it's worth noting going in so you don't have sticker shock when you arrive.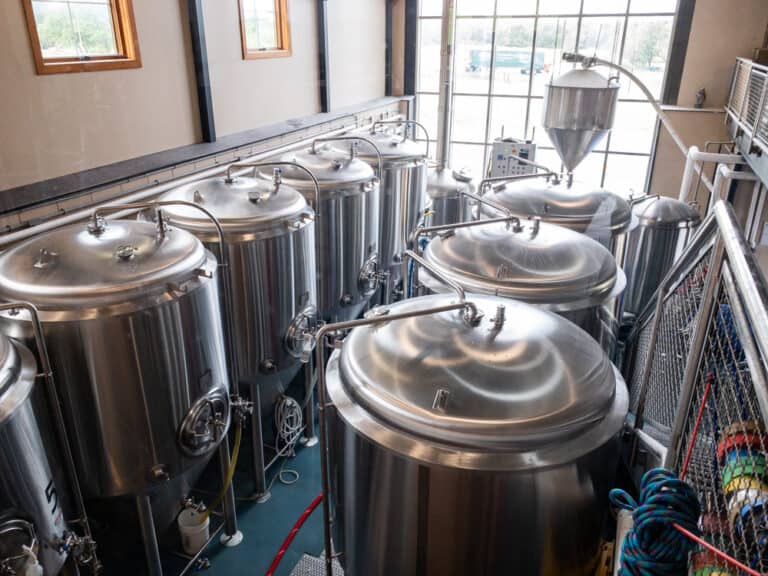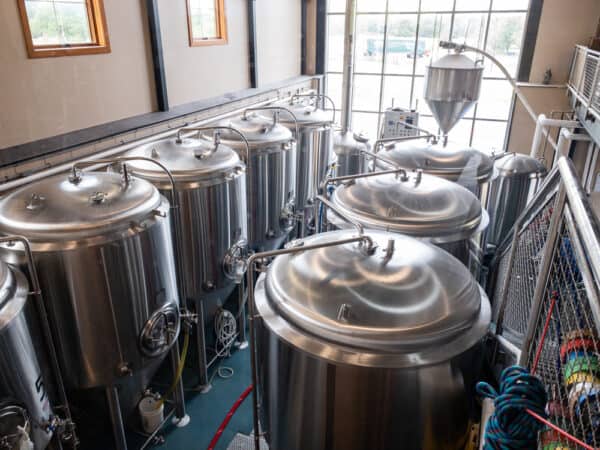 It's also worth noting that, aside from a few snacks, there is no food available at Other Half Brewing in Ontario County, so make sure to bring your own or patronize one of the food trucks that come out from time to time.
As I've said several times throughout this post, Other Half Brewing Company has, without a doubt, some of the best craft beer in New York. Whether you, as I did, visit their location in Bloomfield, New York or check out their locations in New York city or further afield, this is a brewery that I can't strongly enough recommend.
Definitely take the time to check out this great spot.
Other Half Brewing in Ontario County can be found at the following address: 6621 State Rte 5 And 20, Bloomfield, NY 14469. Information about their three locations in New York City can be found on their website.
Looking for more things to do nearby? Check out the Best Things to Do in Rochester, the Best Breweries in Buffalo, Honeoye Falls, Grimes Glen, and the Christmas lights at Victor Hills.