Disclosure: This article may contain affiliate links. We will make a small commission from these links if you order something at no additional cost to you.
The Finger Lakes region is well known for its great wineries, waterfalls, and outdoor activities. However, did you know that there are many incredible Finger Lakes breweries as well?
That's right throughout this region of Upstate New York, you'll find dozens of delicious breweries to suit any taste, location, and style.
So, whether you are looking for a stout in Syracuse, an IPA in Ithaca, or a sour in Rochester, this list of the best breweries in the Finger Lakes is for you.
Other Half Brewing in Ontario County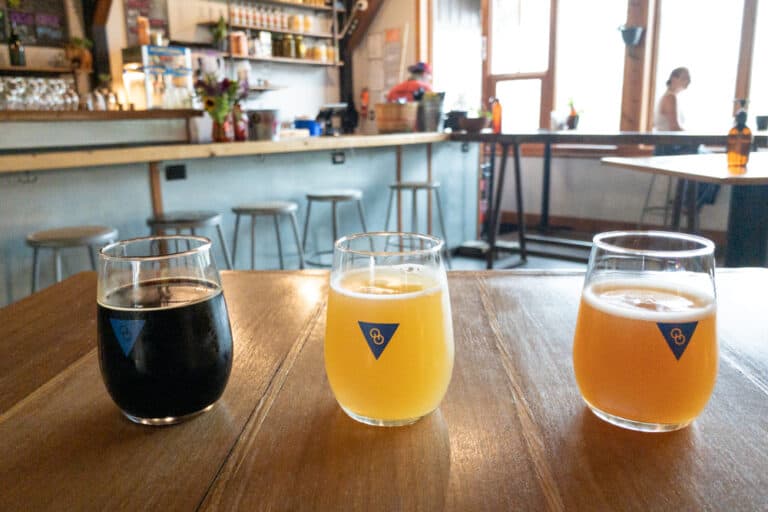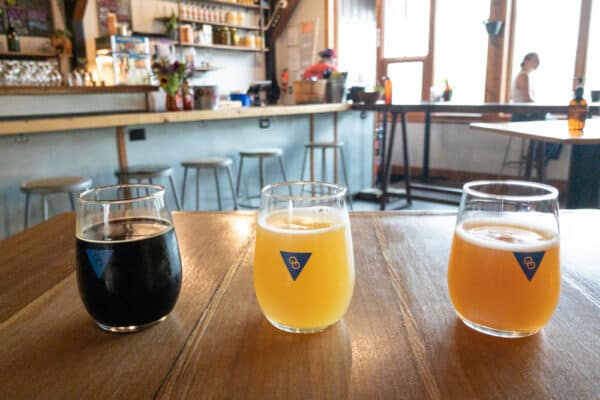 New York is home to many great breweries, but there are few that can compete with Other Half Brewing Company. That's because Other Half Brewing makes 16 of the top 20 New York beers according to reviews on BeerAdvocate.com.
This brewery actually has four locations in New York, with their spot in Ontario County being the only one located outside of New York City.
Their Finger Lakes brewery is a great spot to check out if you love incredible IPAs, stouts, and sour beers. These can all be enjoyed in either their outdoor beer garden or their beautiful indoor taproom.
Other Half also has a location in Buffalo, making it also one of my favorite breweries in Buffalo, NY.
Heritage Hill Brewhouse near Syracuse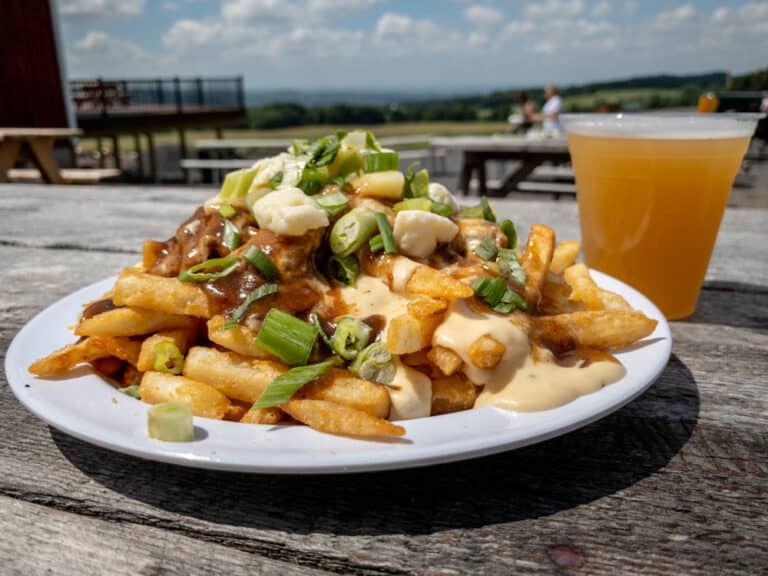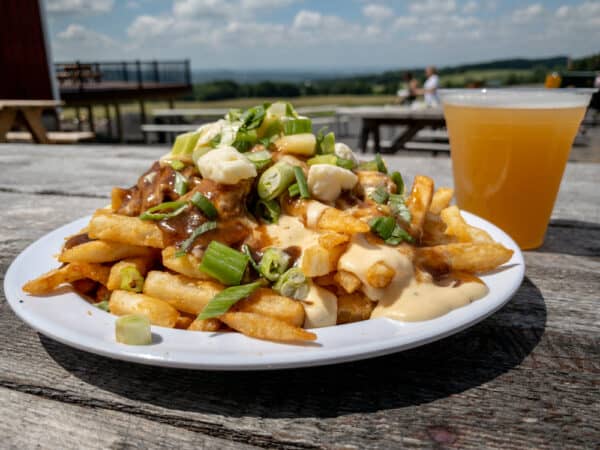 Located southeast of downtown Syracuse, Heritage Hill Brewhouse is one of the best Finger Lakes breweries, both for its beer and its great outdoor space.
Heritage Hill sits on a hillside with a nice view of the Syracuse skyline and serves up some of the best beer and food in the city. I had a chance to try four different beers during my visits, and quite enjoyed them all. I also loved their poutine.
For those with kids, it's worth noting that this is one of the few breweries in the area that features a play area for kids.
K2 Brothers Brewing near Rochester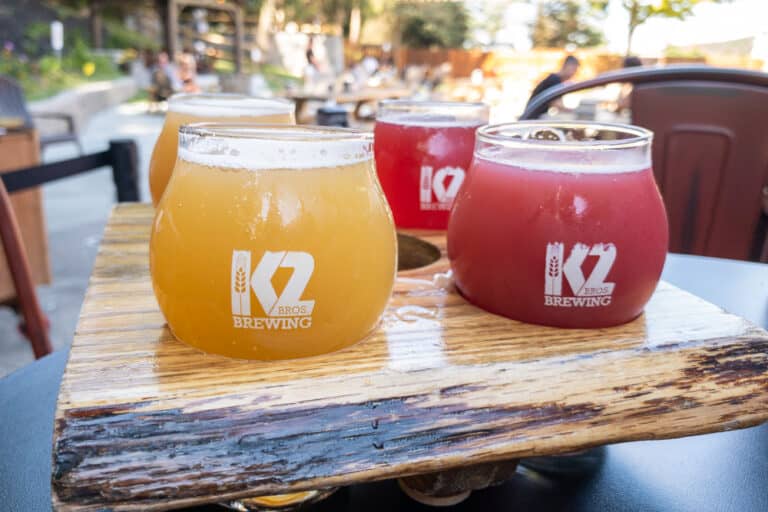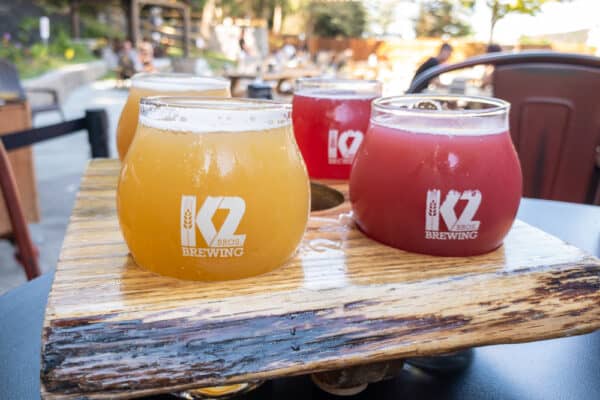 K2 Brothers Brewing is located a short distance east of downtown Rochester near the shores of Irondequoit Bay, and is one of the best Rochester breweries to check out.
This brewery makes the list because of its inventive beers. When I visited, I had everything from a Raspberry Lemonade Sour to a Red Velvet Stout. Of course, they also offer more normal styles for those looking for a classic taste.
I also really enjoyed this brewery's outdoor space, which was quite large and well laid out.
Cortland Beer Company in Cortland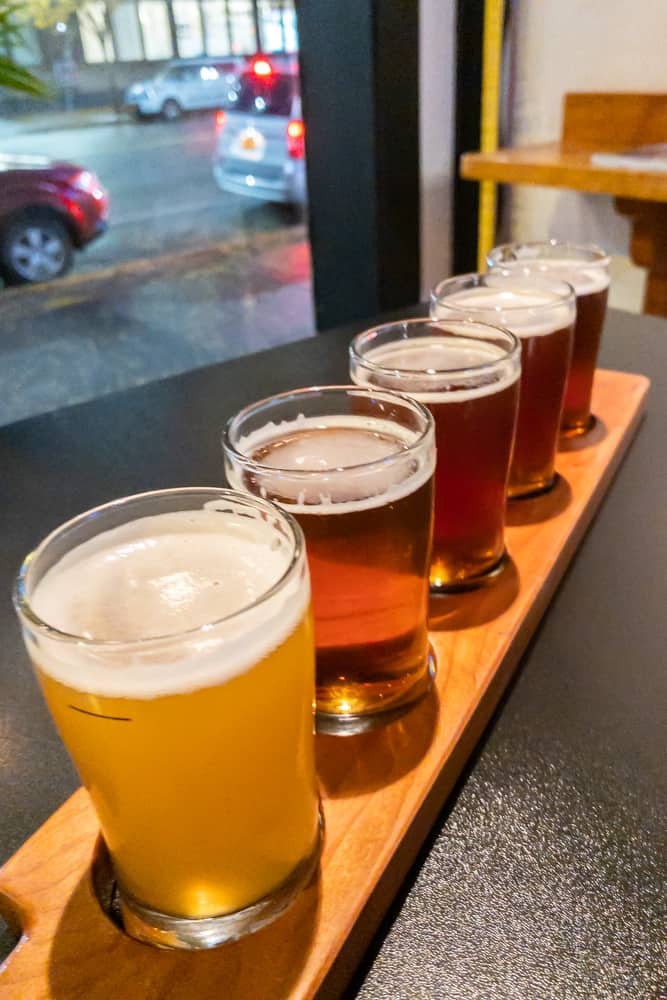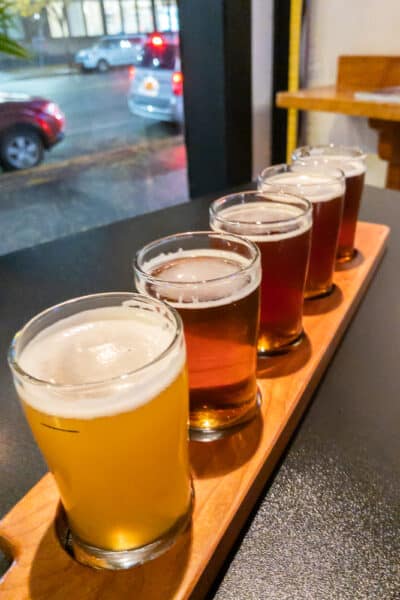 Located in the heart of downtown Cortland, you'll find Cortland Beer Company.
Since 2010, this farm brewery has been offering some of the best beers in the eastern Finger Lakes out of their cozy taproom. What impressed me about this brewery was that, despite being relatively small, they had more than a dozen beers on draft during my visit. This ensures that just about anyone can find a beer that they'll like.
As for me, I really enjoyed the Habanero IPA and the Bourbon Barrel Aged Flight Level 410 Old Style Ale.
Even better, for those that also like locally-made spirits, Cortland Farm Distillery operates out of the same building and offers some great options.
TripEnd Brewing in Steuben County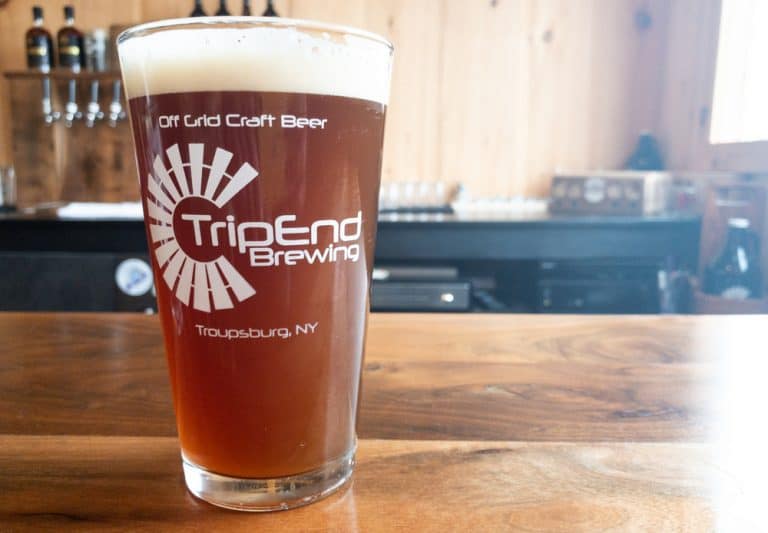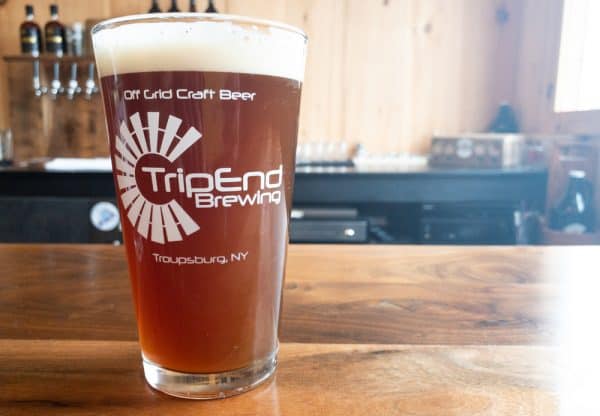 Of all the Finger Lakes breweries on this list, none are open less frequently than TripEnd Brewing in the southwestern corner of the region. However, if you can manage to make it out to this rural part of the Finger Lakes on the first weekend of each month, you're in for a treat.
TripEnd features a variety of beers made in a small taproom on a hillside overlooking the Steuben County countryside. This is a cozy and relaxing spot to have a few of their great beers.
So, while it's a bit of a journey to check this spot out, it's definitely worthwhile.
Liquid State Brewing in Ithaca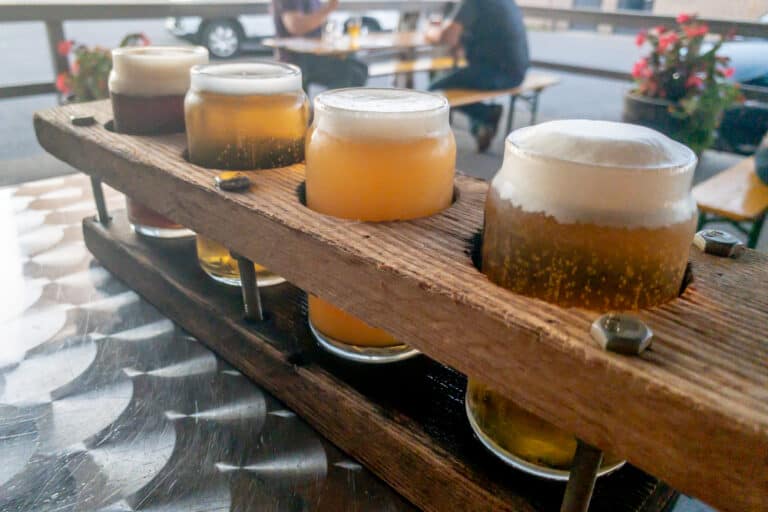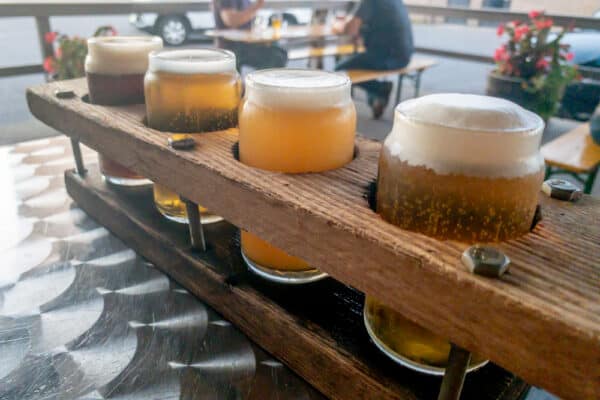 Located in downtown Ithaca, Liquid State Brewing is a nice spot to check out if you're exploring the city.
They feature a variety of beer styles inside their beautiful beer hall. You can also opt for outdoor seating on their covered porch. When I visited, I was able to try a variety of their beers, including several delicious IPAs and Belgian-style beers.
If you're looking for a great brewery in Ithaca, don't miss this spot.
Buried Acorn Brewing Company in Syracuse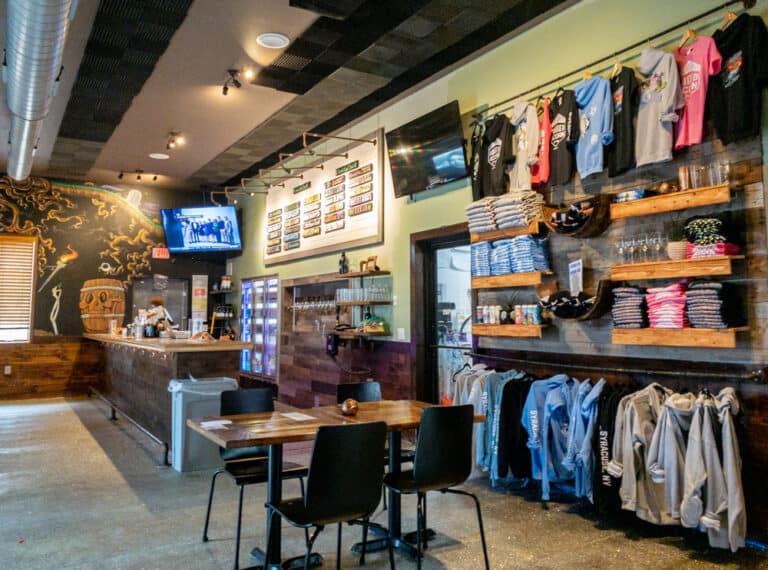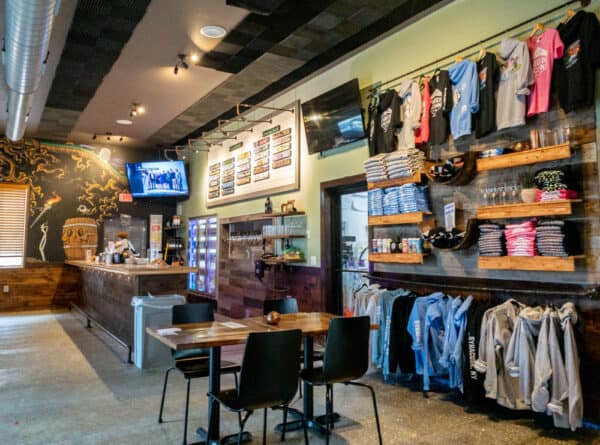 If you are looking for a great Syracuse brewery, Buried Acorn Brewing Company is a nice option.
Located in the northern reaches of the city near Destiny USA and Onondaga Lake, Buried Acorn specializes in sour beers and farmhouse ales, though they offer other styles for those that prefer something different.
While I'm not typically a fan of sour beers, I was quite impressed with the quality of these beers at Buried Acorn and was able to really appreciate how good they were. Of course, the other styles of beers that I tried were also quite delicious.
Peacemaker Brewing Co in Canandaigua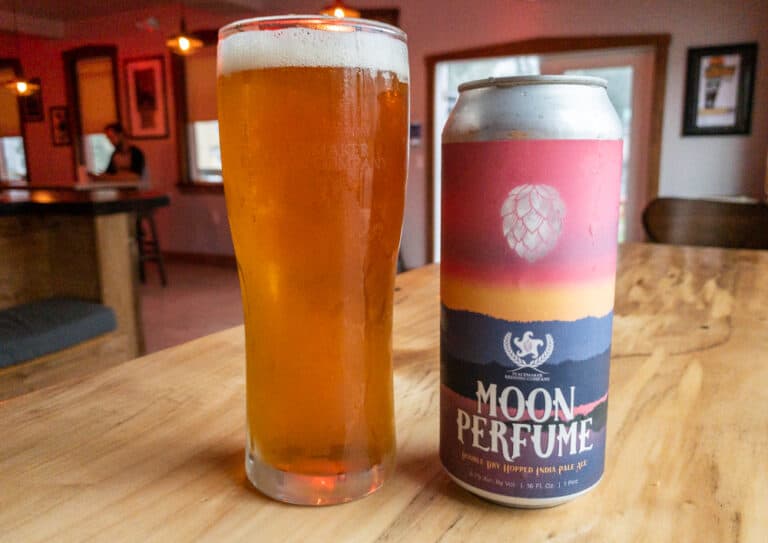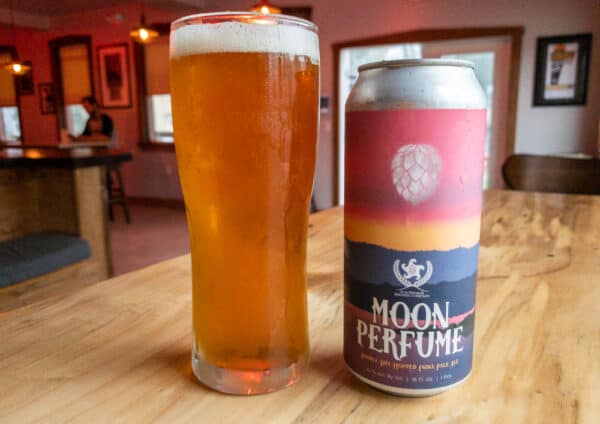 Located near the northern shores of Canandaigua Lake, Peacemaker Brewing Company is a great spot for a beer in the northern Finger Lakes.
Opened in late 2016, Peacemaker Brewing offers a nice selection of craft beer in their inviting and cozy tasting room in Canandaigua. They also feature an outdoor patio for those looking to enjoy a beer outside on a nice day.
During my visit (on a very rainy evening), I was able to try their Moon Perfume Double IPA, which I quite enjoyed.
Fifth Frame Brewing in Rochester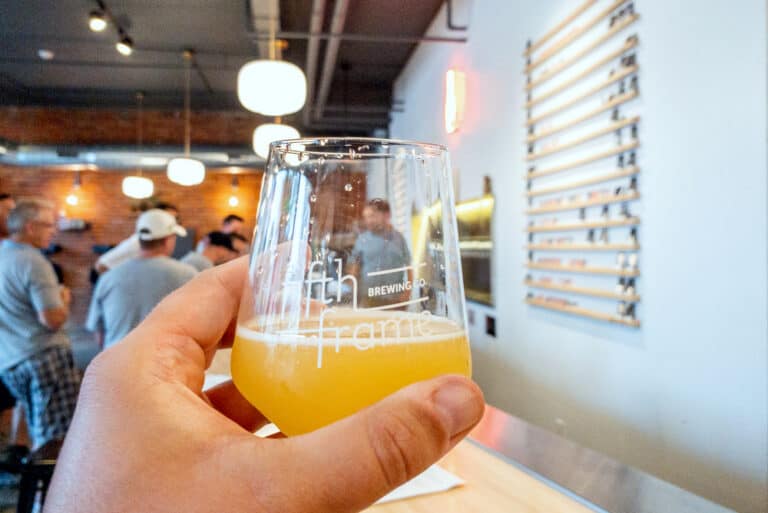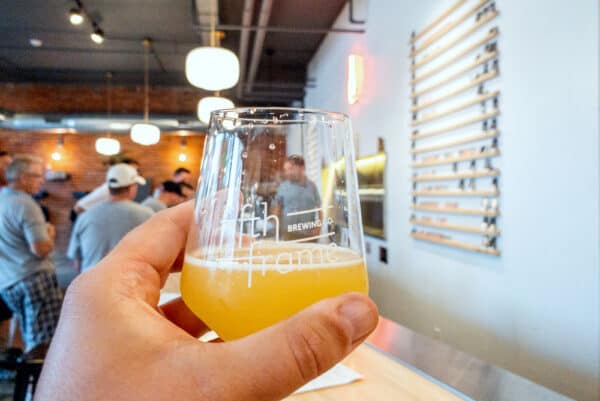 Fifth Frame Brewing in Rochester is one of the most unique Finger Lakes breweries because they offer house-roasted coffee in the morning and craft beer in the evening. This makes it, to my knowledge, the only dual-purpose brewery/coffee roaster in the region.
During my visit, they had 11 different beers on draft, most of which were either IPAs or coffee-infused beers (using their own coffee, of course). The beers I had a chance to try were really quite delicious, and I can't wait to go back to try even more.
And, while this article is focusing on beer, their coffee is worth stopping by in the morning to try.
Liquid Shoes Brewing in Corning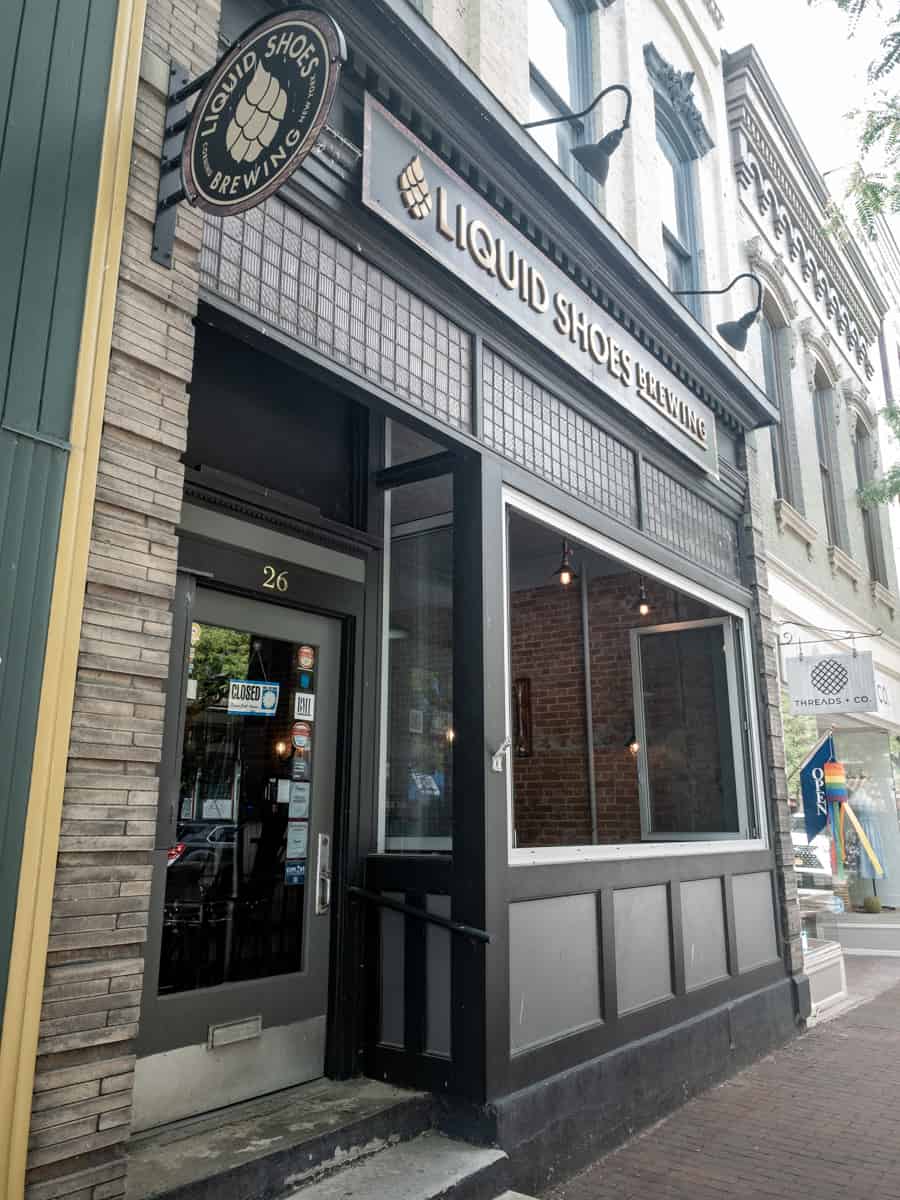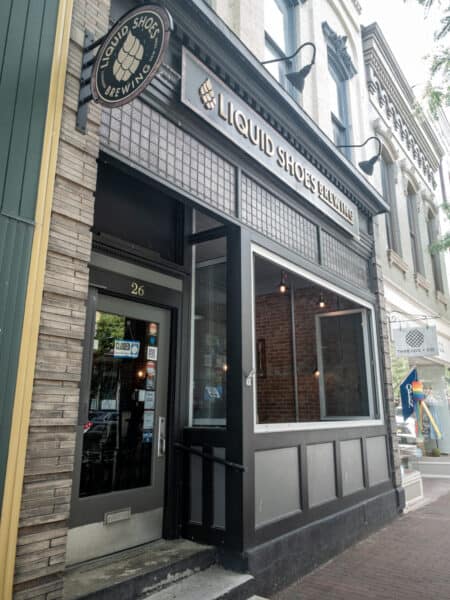 Located in the heart of downtown Corning, Liquid Shoes Brewing is a great spot to check out after exploring the nearby Corning Museum of Glass and one of my favorite Upstate New York breweries, even though I didn't take any photos of the inside when I visited. (Whoops!)
Liquid Shoes is run by two brothers and opened to the public in mid-2018. Since then, they have developed a reputation for offering some of the best beers in the southern Finger Lakes.
During my visit, I especially enjoyed their Big Abe's Brown Ale.
Prison City Brewing in Auburn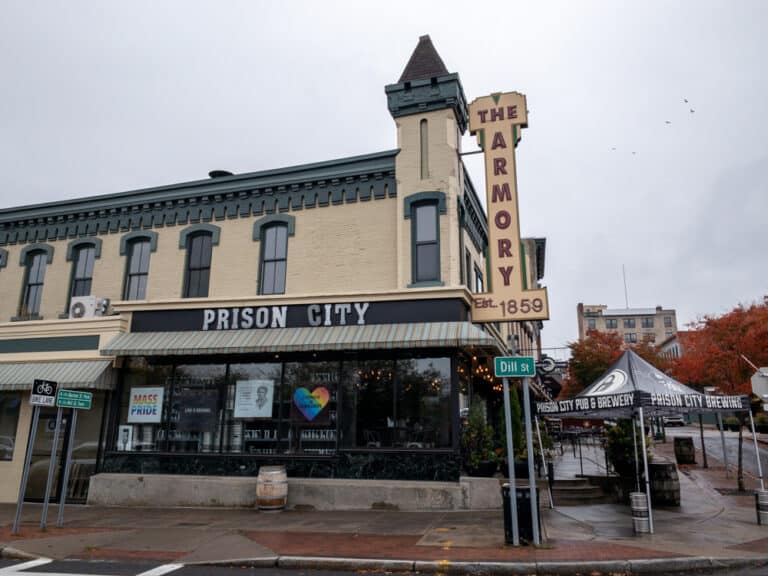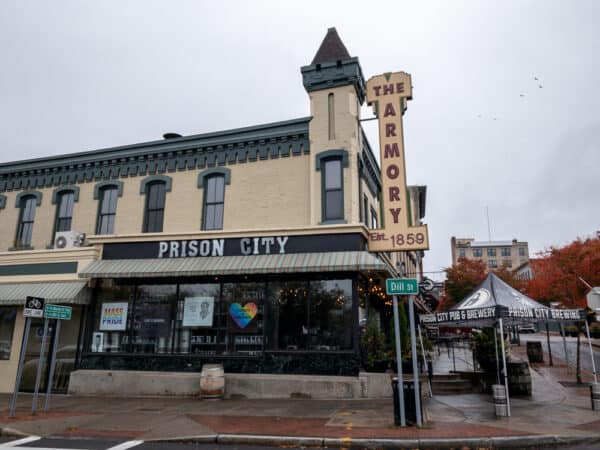 Prison City Brewing is located in a beautiful historic building in the heart of downtown Auburn, New York. This brewpub features delicious food in addition to their great craft beer, so make sure to visit for a meal if you can.
During my visit, Prison City had eight different beers on draft, most of which were some form of ales. While this brewery didn't strike me as the type of brewery that takes big risks with unique flavors, I quite enjoyed the New England IPAs that I tried, and the ambiance made this a great spot for a meal.
Lake Drum Brewing in Geneva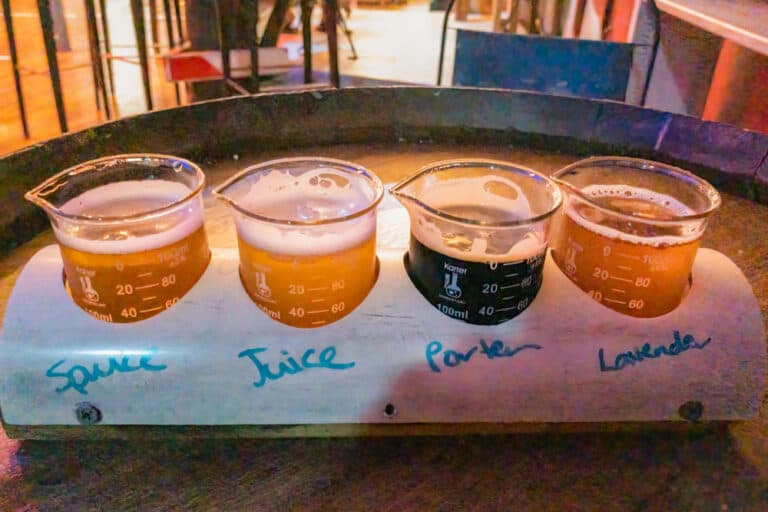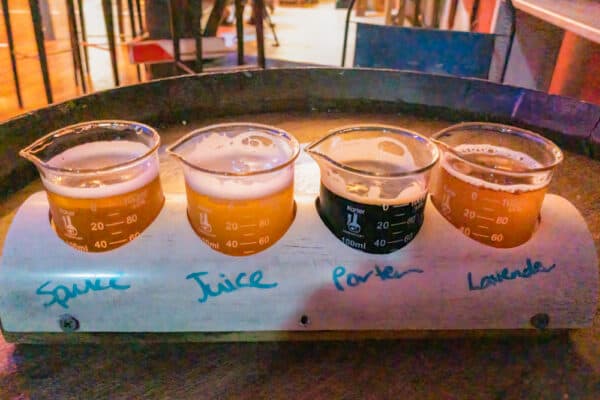 Of all the breweries in the Finger Lakes, none have quite as much of an eclectic feel as Lake Drum Brewing in Geneva. That's because the tasting room here is filled with books and art, making it almost look like a living room more than a tasting room.
Lake Drum offers a wide selection of both craft beer and hard cider and had 15 of their own creations on tap when I visited.
While they offer a wide variety of styles, they really seem to shine with their sour beers and ciders. I especially enjoyed the Upside Down Cake Sour and the Lavendar Tea with Elderberries Cider.
Swiftwater Brewing Company in Rochester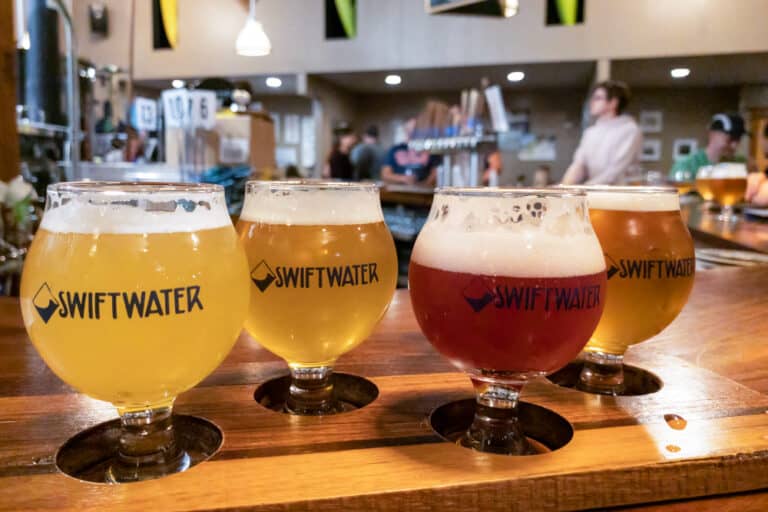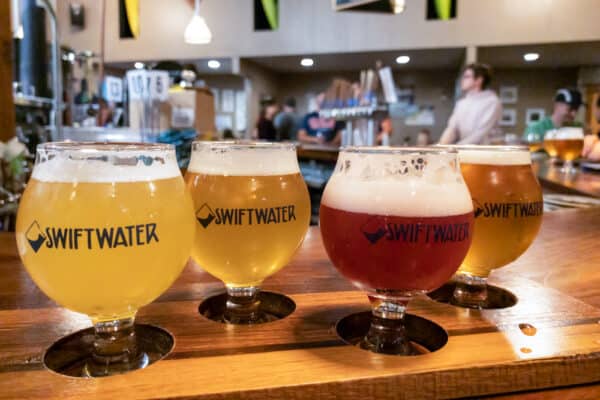 Located a short distance south of downtown Rochester along the Genesee River Trail, you'll find Swiftwater Brewing Company.
Swiftwater Brewing features a well-designed tasting room with both indoor and outdoor space. When I visited there, were a total of 12 beers on tap, covering a very broad range of styles, including a nitro blonde stout with several infusions that was my favorite beer during my visit.
Interestingly, the owner's family farm provides 80% of the malt used in their beer, so they do a great job keeping things local in their creations.
Willow Rock Brewing Company in Syracuse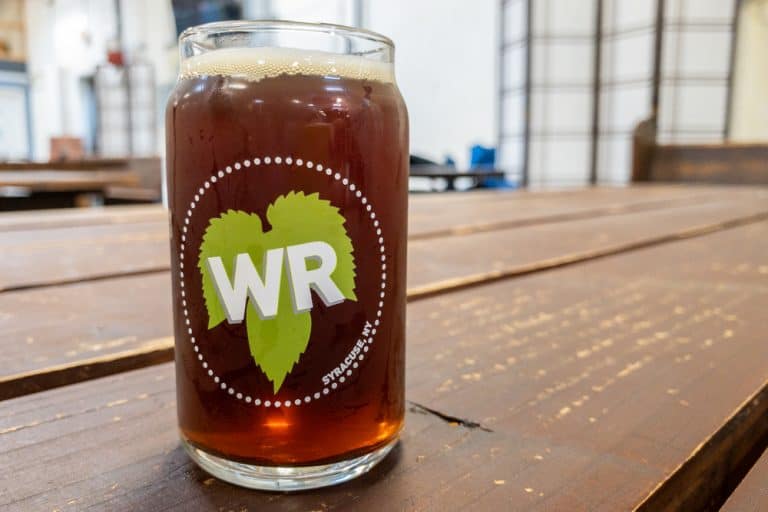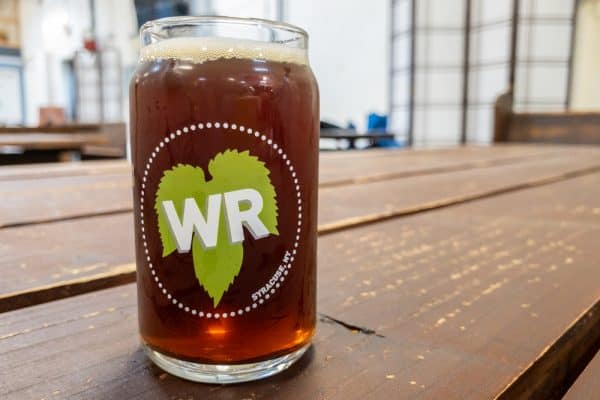 Syracuse's Willow Rock Brewing Company is a great spot to check out when exploring the eastern Finger Lakes.
Their tasting room is located in an industrial area a short distance south of the downtown area and features a nice space and a few ping pong tables.
During my visit, they had a nice selection of beers, including many very inventive ones that were only available in cans. For those that like classic beers, Willow Rock also produces Congress Beer, a historic beer from Syracuse's past.
Aurora Brewing Company in Cayuga County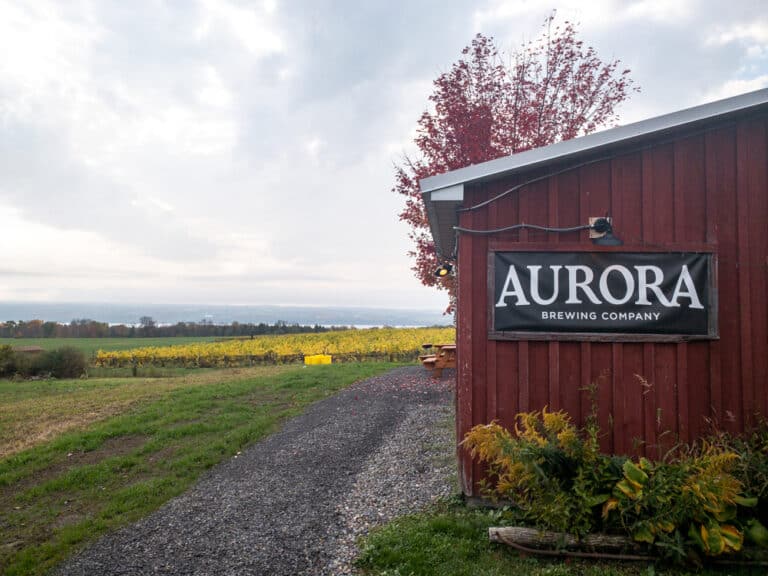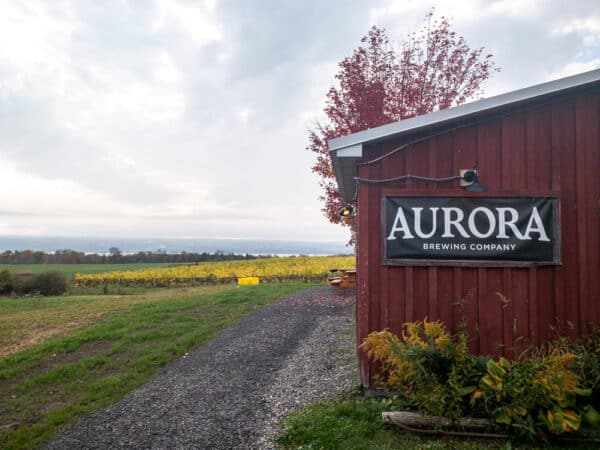 I stumbled across Aurora Brewing Company in Cayuga County while driving through the Finger Lakes, and I'm glad I decided to stop.
Unfortunately, their taproom was temporarily closed when I visited, but I took a chance and bought some cans to go because the descriptions sounded very delicious. And, I can say without question that Aurora Brewing had some of the best and most flavorful beers I've had in the Finger Lakes.
This is definitely a spot I'm looking forward to returning to again in the future so that I can try even more of their delicious beer.
Nine Maidens Brewing Company in Rochester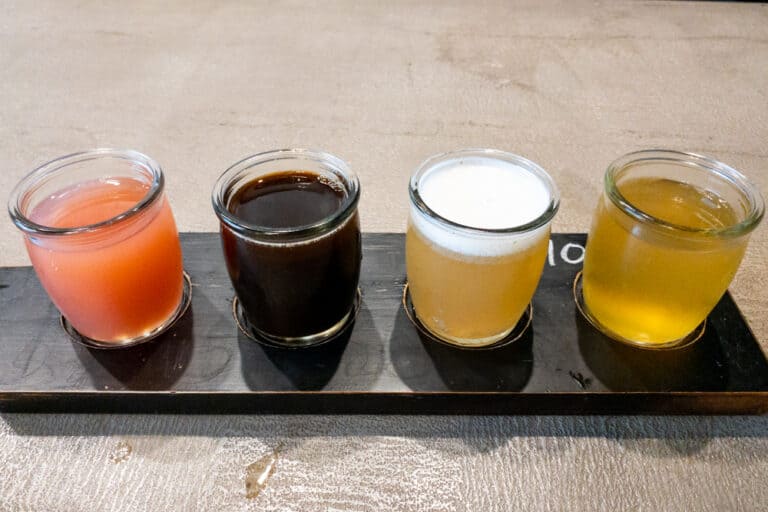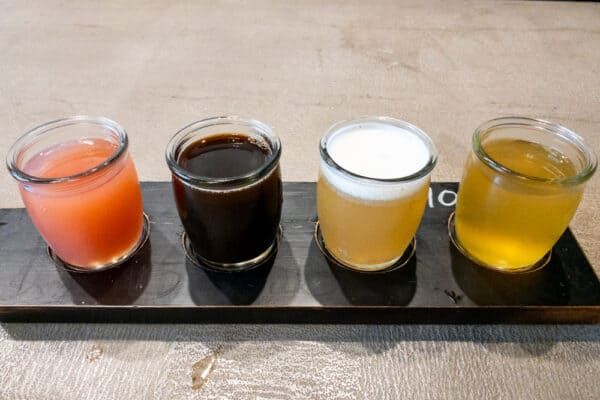 Nine Maidens Brewing Company is one of the region's best breweries and is a perfect spot for those that love inventive beers to check out.
When I visited their small taproom on a beautiful summer day, they had many very interesting beers on draft including a maple habanero porter, a raspberry chocolate sour, and even a lemon turmeric lager. Of course, they also had some really delicious and more normal creations as well..
Battle Street Brewery in Dansville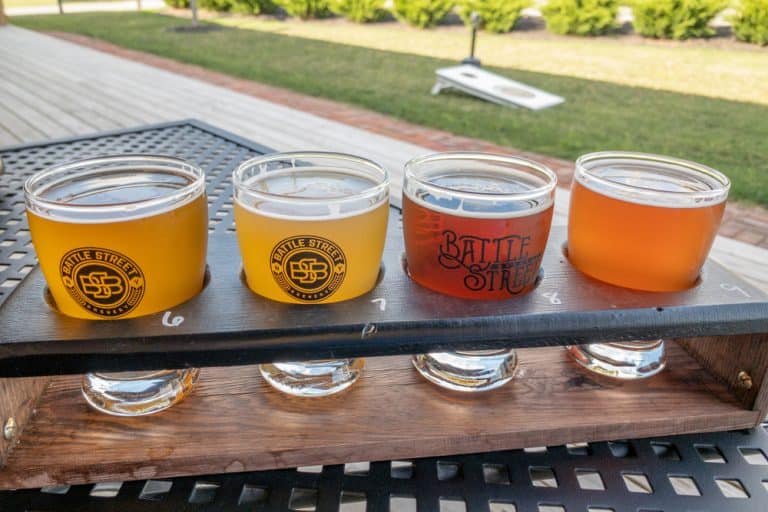 Battle Street Brewery is located in a historic train station in Dansville, New York. This historic building might make this one of my favorite brewery locations in Upstate New York.
I visited Battle Street Brewery a little over a year after they opened, and I was blown away by the overall quality of the beers they had given their young age. During my visit, my two favorites were the O-Berry von Mordecai, a pale ale brewed with blood orange, cranberry, and raspberry, and DIPA Toe In, a double IPA brewed with mangoes.
While there, definitely take time to explore the tasting room and check out all the neat historic touches that can still be found in this renovated space.
Middle Ages Brewing Company in Syracuse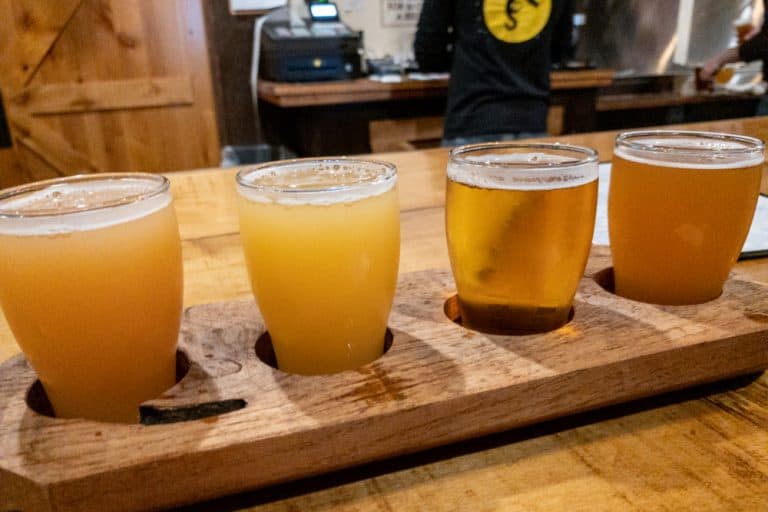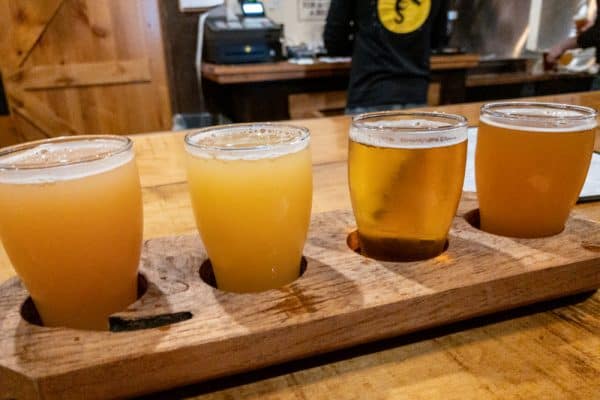 Middle Ages Brewing Company in Syracuse is one of the oldest Upstate New York breweries, having opened its doors in 1995. Their current tasting room dates back to 2017 and has some neat styling to really bring their "Middle Ages" name to life.
During my visit, Middle Ages had nearly 20 different beers on draft and featured nearly every imaginable style. In my flight of beers, my favorites were the Pineapple Milkshake IPA and the Strawberry Milkshake IPA.
Which of the many Finger Lakes breweries is your favorite? Let us know in the comments below.
Looking for even more things to do in the area? Check out the best waterfalls in Ithaca, our favorite things to do in Syracuse, Beer Tree Brewing near Binghamton, and the best breweries in Cooperstown, New York.