Disclosure: This article may contain affiliate links. We will make a small commission from these links if you order something at no additional cost to you.
I've visited dozens of great breweries in New York, but few have impressed me as much as Beer Tree Brew Co.
Beer Tree Brew Co. is located in Port Crane, New York, only a short drive from downtown Binghamton and Chenango Valley State Park in Broome County.
Beer Tree opened to the public in October 2017. The owners have long owned a nearby hop farm, and when the chance came to expand their business into a brewery, they jumped right in.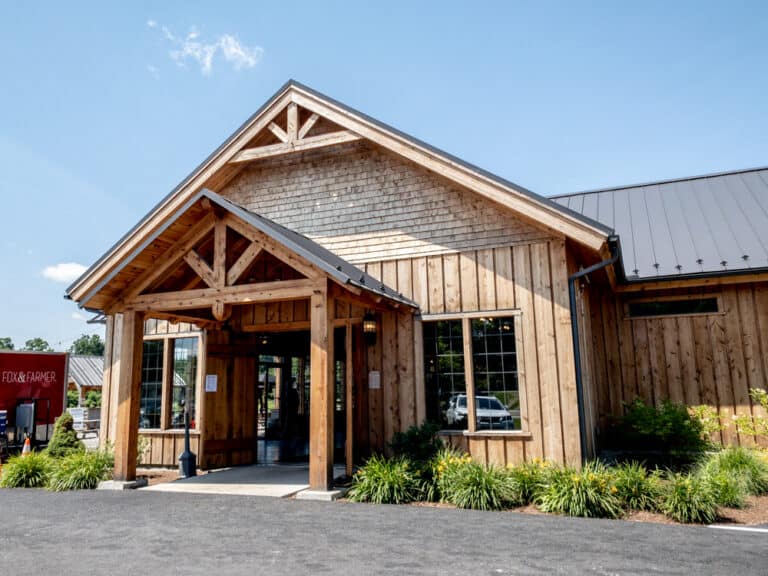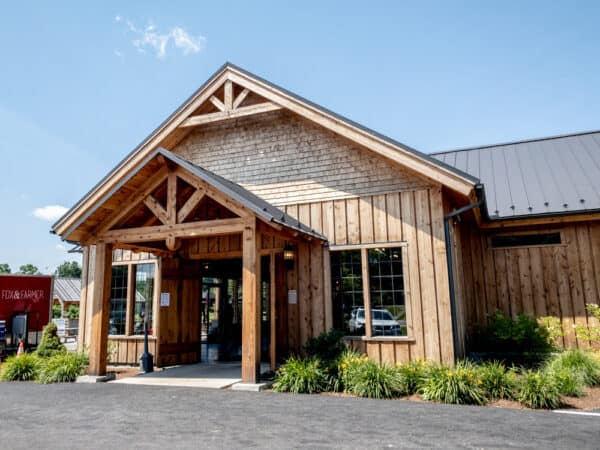 Today, their large taproom features a generous amount of indoor and outdoor space and usually features around 10 of their beers on draft, as well as a few guest taps that are typically reserved for locally-made hard ciders.
It's worth noting right up front that Beer Tree Brew Co. is best known for its IPAs. In fact, at any given time, the vast majority of their available beers are some form of IPAs (typically New England IPAs and Double IPAs).
Despite their general lack of diversity in beer style, this is easily among my favorite breweries in New York. In fact, after multiple visits here, I can say honestly that I don't know that I've ever been to another brewery, in New York or elsewhere, that does IPAs better than Beer Tree.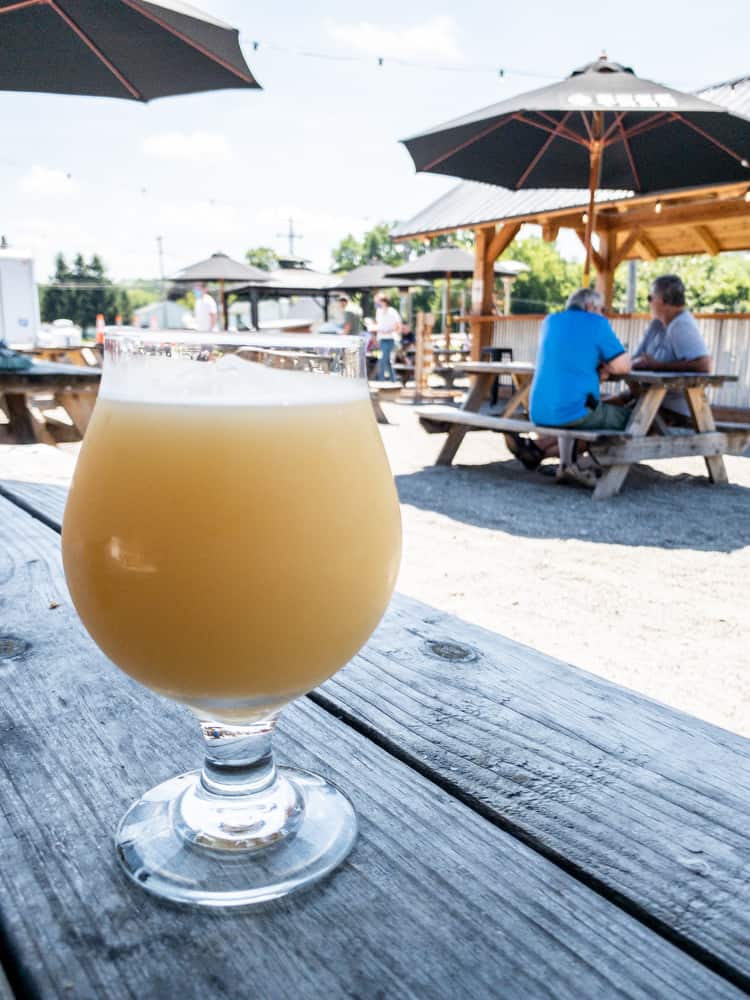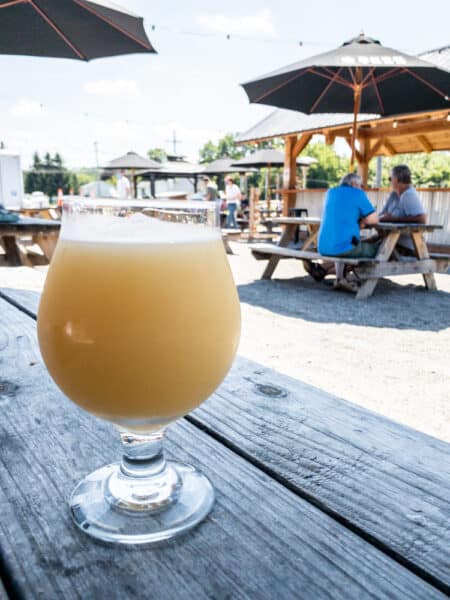 Even my wife, who typically doesn't enjoy IPAs, thought that the beers here were fantastic.
All that being said, just because beer tree does IPAs extremely well, they do typically have a few other styles of beer on draft.
During one of my visits, I had a chance to try their Campfire Tales Stout, which was an imperial milk stout with chocolate, graham crackers, and marshmallows. This was honestly one of the best stouts I've ever had in my life. In fact, the only real competition in my mind are the stouts from Fifth Hammer Brewing in Queens and Other Half Brewing in the Finger Lakes and NYC.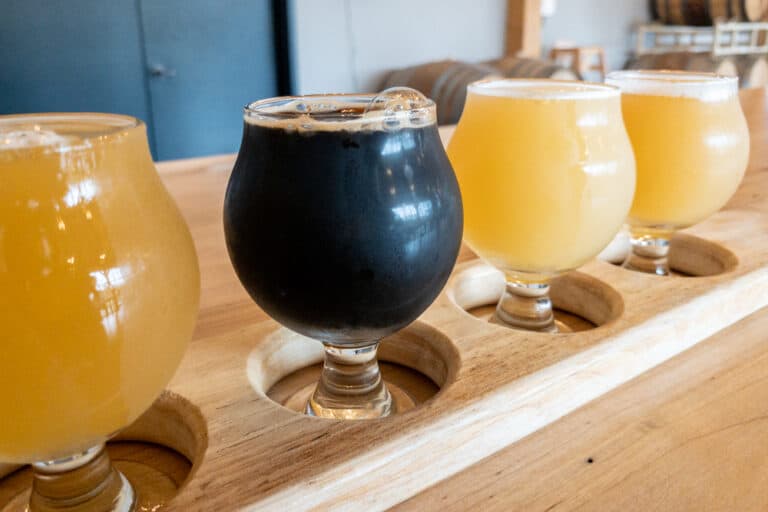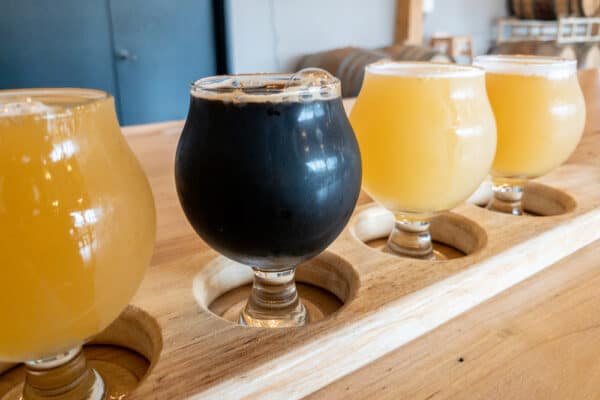 Because their beers are so good and offer a lot of range, even though they are primarily IPAs, I definitely recommend getting a flight of four beers when you first arrive to let you try several of their great beers.
In addition to some pretty incredible beers, you can also get some great food here.
Fox and Farmer is a food truck that is permanently parked at Beer Tree. While it is a different business from the brewery, it's always on-site to offer tasty food.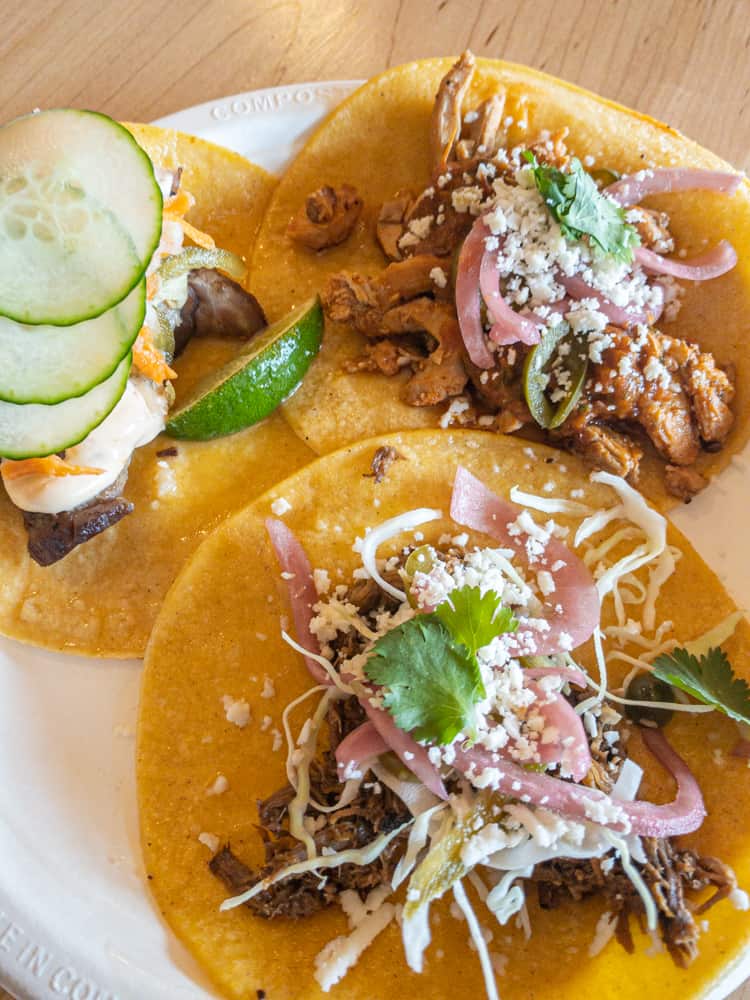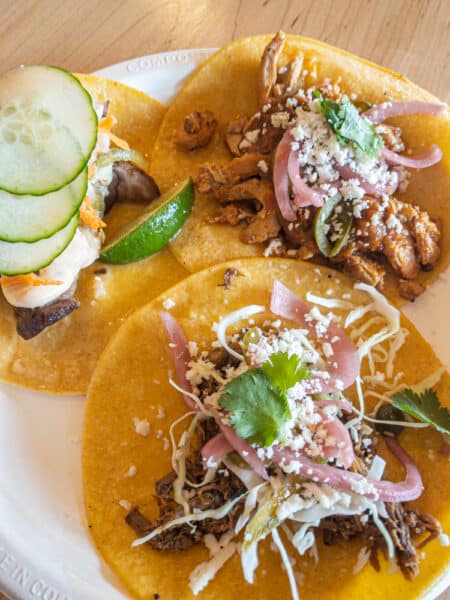 During my visits, I've always opted to get their tacos, which are offered in pork, chicken, beef, and a seasonal vegetable.
Without a doubt, these are some of the most delicious and creative tacos I've ever eaten. While they are definitely elevated above the street tacos you typically find in Mexico, the quality and flavors reminded me of some of the higher-end tacos I was able to eat while traveling through our southern neighbor.
I also had a chance to try their Foxy Fries after hearing rave reviews, and they definitely live up to the hype, especially when paired with their chipotle aioli.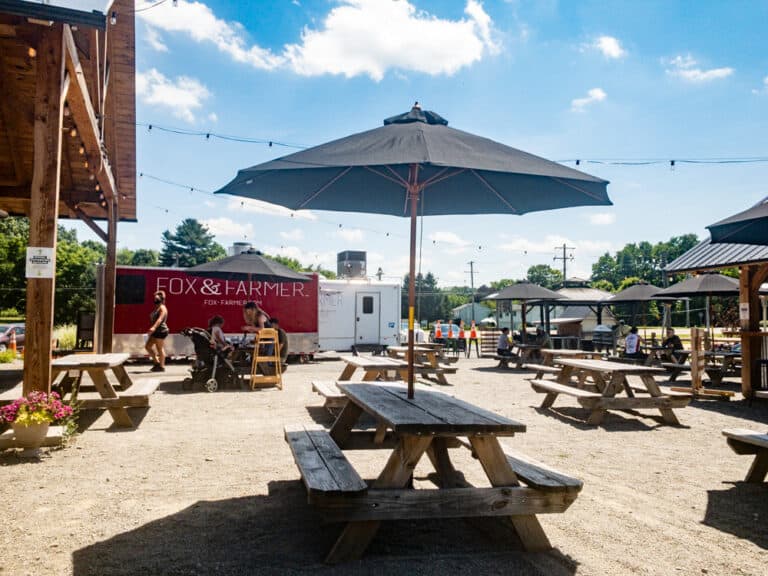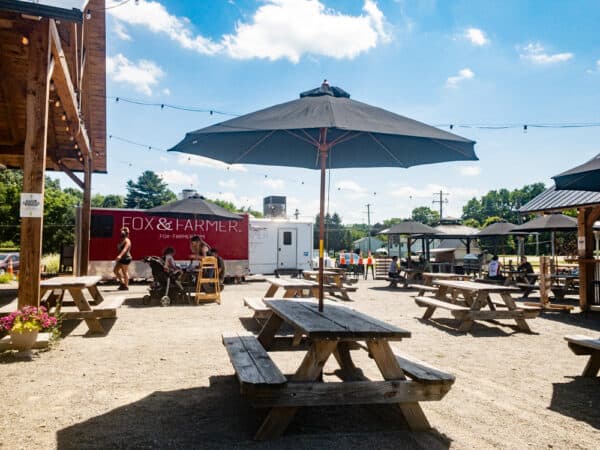 The atmosphere at Beer Tree Brew Co. is also quite nice and this is a nice place to relax and have a beer or two and a nice meal.
There is a large amount of outdoor seating for those that want to enjoy the natural beauty of this corner of the Southern Tier. There is a mixture of covered and uncovered outdoor seating and a mix of picnic tables and regular tables and chairs, so you should have no issue finding a comfortable spot.
They also have a nice amount of indoor seating. Their indoor area is very light-filled thanks to the large windows and feels like a cozy cabin set in the countryside of Central New York. This is a great alternative area if the weather is bad or on the cold side.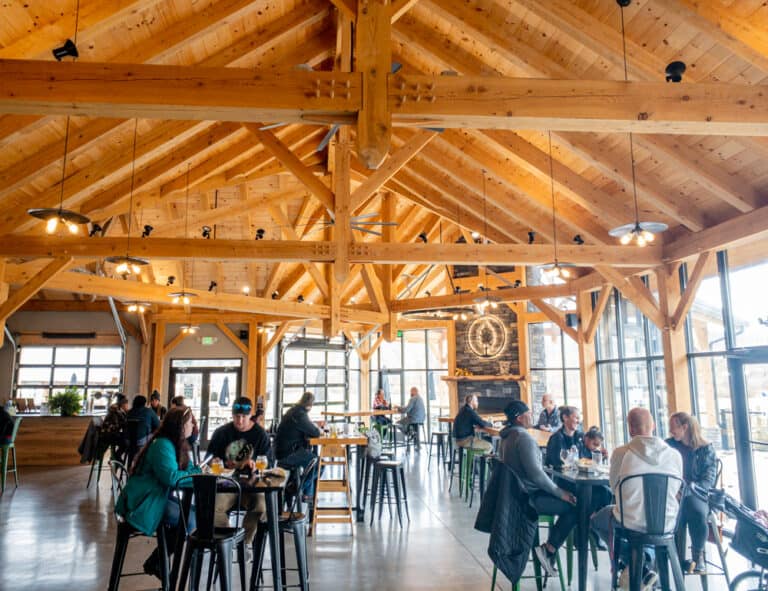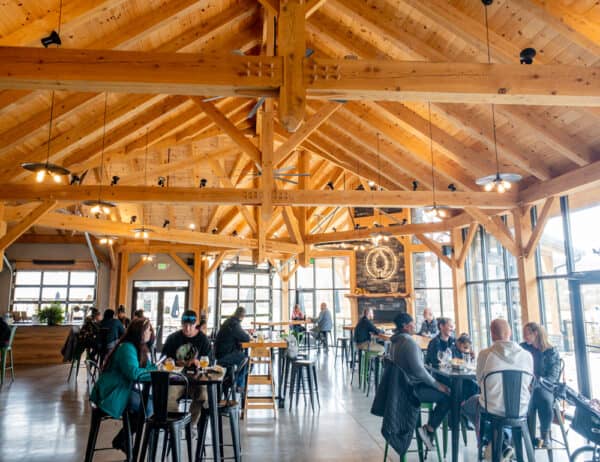 If you can't tell, I absolutely love Beer Tree Brew Co., and I highly recommend visiting this spot if you love great craft beer.
This is an easy spot to stop while traveling I-81 or I-86 through the Southern Tier, meaning there's no excuse to not stop for a beer and bite to eat. It's definitely become a go-to spot for me when traveling through Broome County.
Beer Tree Brew Co. is located at 197 NY-369, Port Crane, NY 13833. They are open seven days a week, though their hours vary from day to day.
Looking for more places to visit nearby? Check out the best spiedies in Binghamton, Animal Adventure Park, New York's largest arcade in Binghamton, and the best Finger Lakes breweries.