Disclosure: This article may contain affiliate links. We will make a small commission from these links if you order something at no additional cost to you.
First opened to the public in 2013, Animal Adventure Park near Binghamton is one of the newest zoos in New York. However, after capturing the attention of the world with the pregnancies of April the Giraffe in 2017 and in 2019, it's also one of the state's most well-known destinations for animal lovers.
The zoo is located in a beautiful rural setting about 25 minutes east of downtown Binghamton and can be easily accessed from both I-86 and I-81.
Animal Adventure Park is home to more than 300 animals from 100 different species. In addition to their famous giraffes, the zoo is also home to popular animals such as lions, bears, tigers, alligators, and monkeys.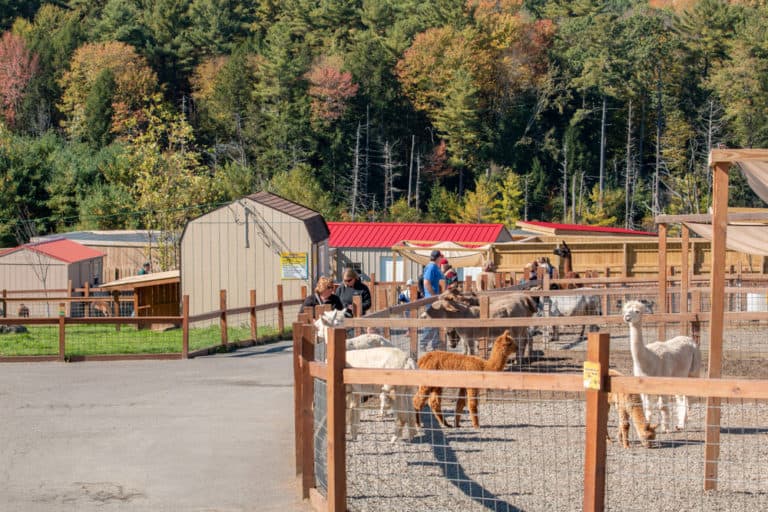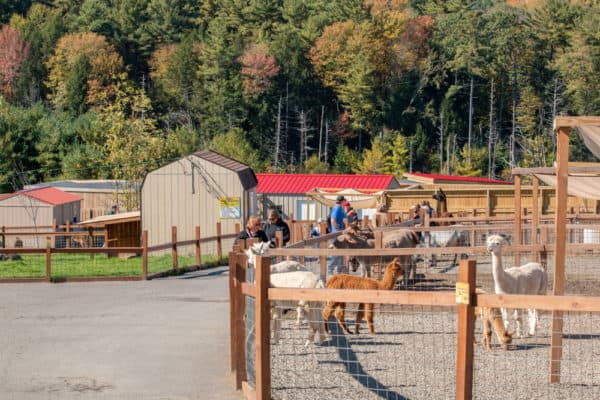 I was also impressed to see that the zoo featured several different animals that you usually don't see at on display including warthogs, binturongs, and capybaras, to name a few.
Animal Adventure Park is located in a beautiful setting and surrounded by rolling hills. The zoo fits well into the landscape, and the cages and enclosures are quite beautifully maintained. While a few did strike me as a bit smaller than you'd see at other zoos, the animals seemed incredibly well cared for.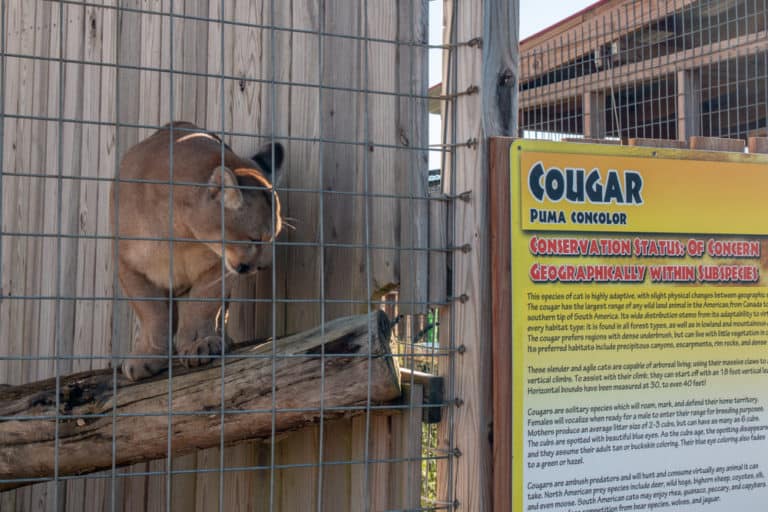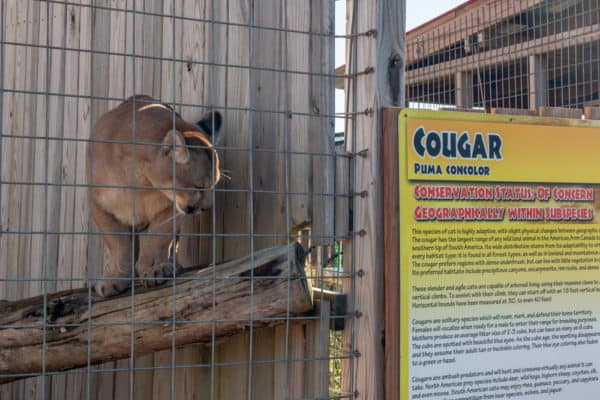 As I was walking through the zoo, one thing that really stuck out to me was the quality of the signage. Ever since I was a kid, I've always stopped to read the signs at zoos and museums, and I was happy to see that the signage here really did offer a lot of great information about the animals.
Another unique aspect of Animal Adventure Park is the large number of animals that you can feed for a relatively small price.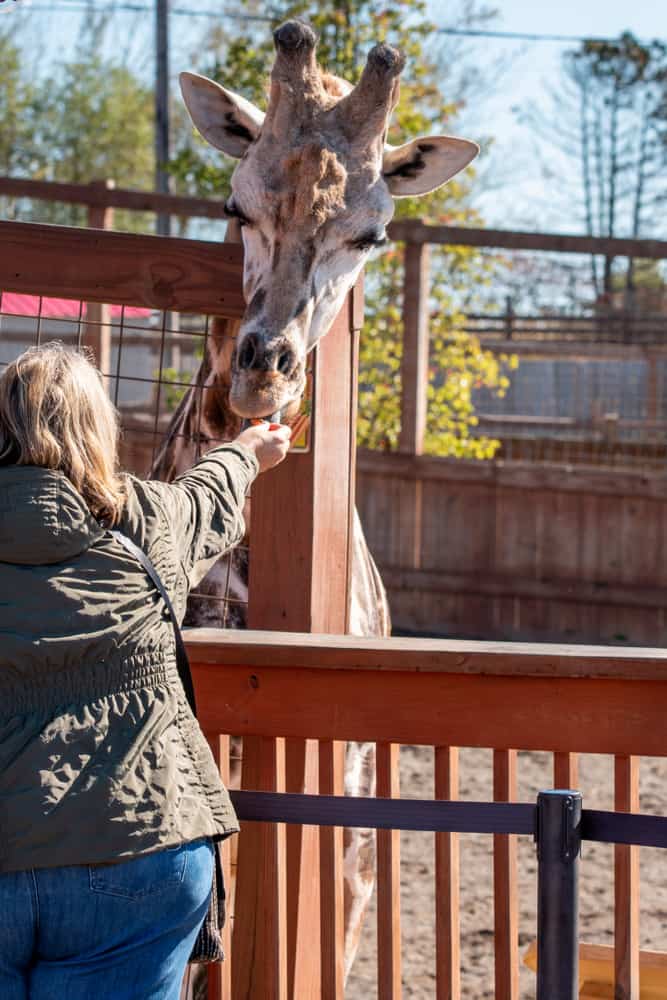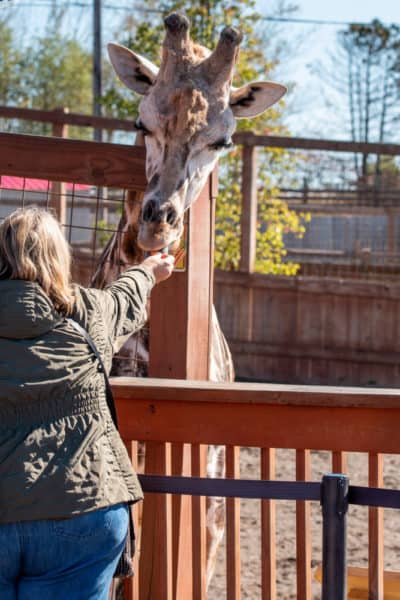 For only a few bucks, you can buy a cup of food that can be used for a wide variety of animals from traditional petting zoo animals (like goats) to monkeys, zebras, and even ostriches. They also offer very reasonable feeding options for giraffes and tortoises.
One nice aspect of these feeding opportunities is that the animals often come to the front of the cage when visitors pass by, even if you don't have food. This can give you a chance to see the animals up close, though they might quickly grow disinterested if you don't have any food to give them.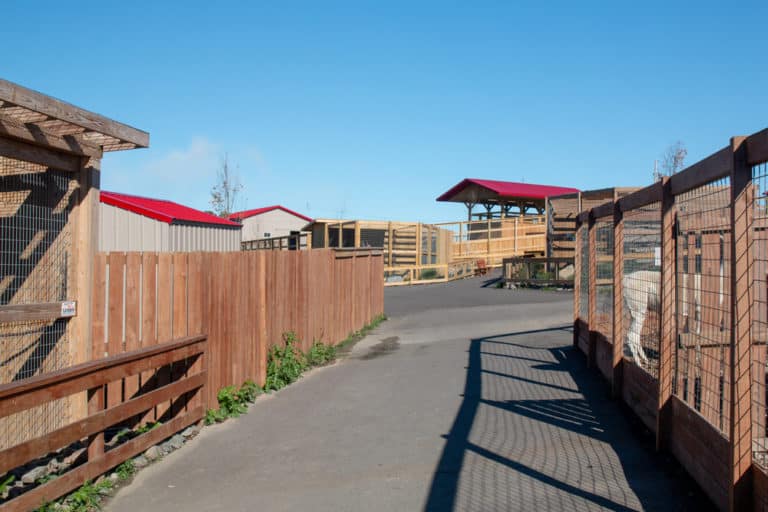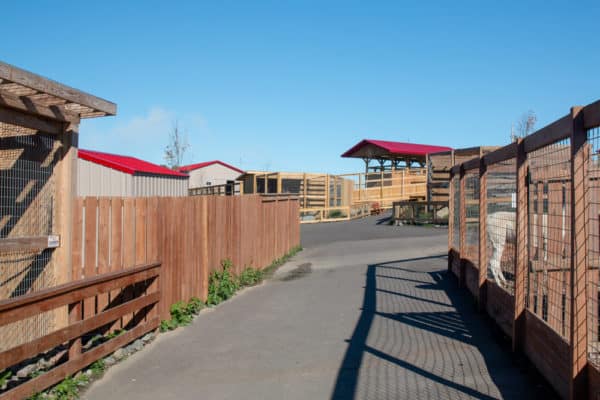 While I enjoyed visiting the entire zoo, the two highlights for me were the lions and the giraffes.
The zoo is home to three lions, two of which are beautiful white lions. These animals have a nice cage and were a lot of fun to watch interact with each other.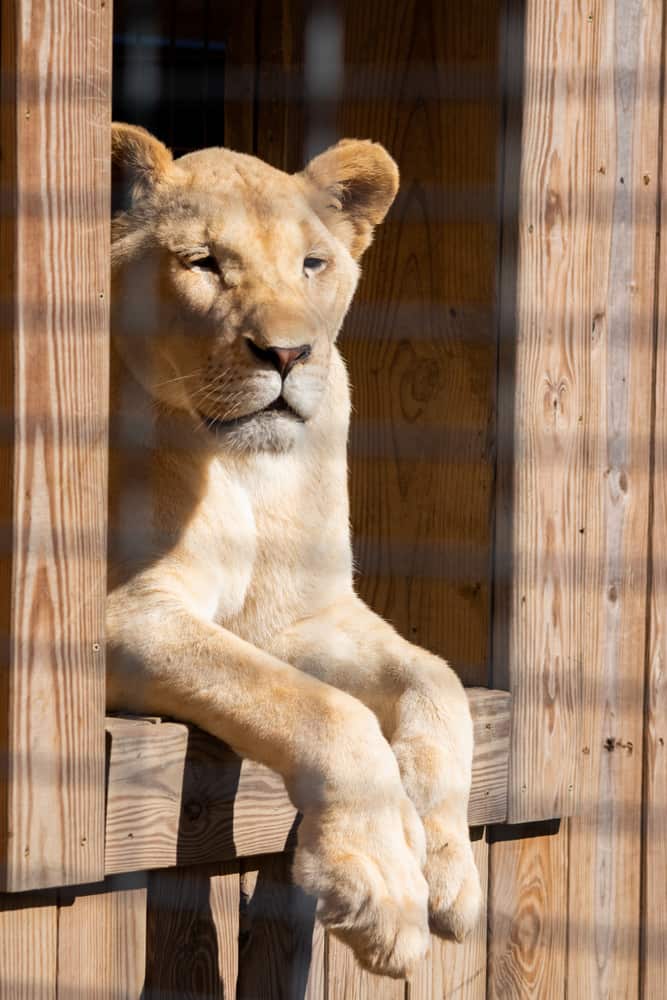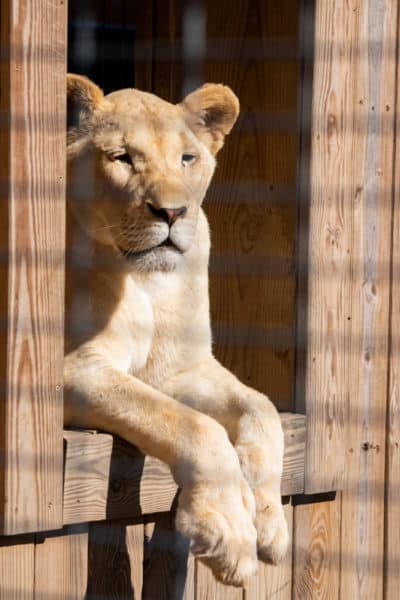 Since April the Giraffe went viral in 2017 (over 200 million people from around the world watched her pregnancy through a live-streaming camera), the zoo is definitely best known for its beautiful giraffes.
Unfortunately, in April 2021, April the Giraffe passed away. However, the zoo is still home to several beautiful giraffes. They live in a very nice enclosure that provides visitors with the opportunity to get close to these animals and even to feed them for only a few dollars.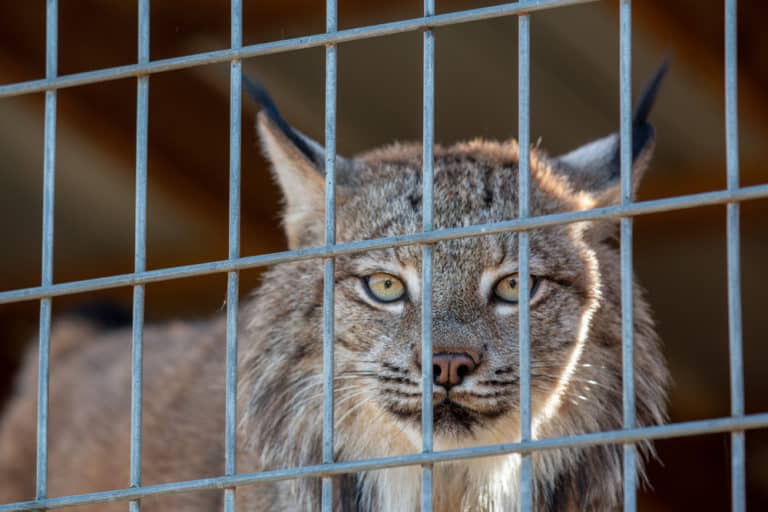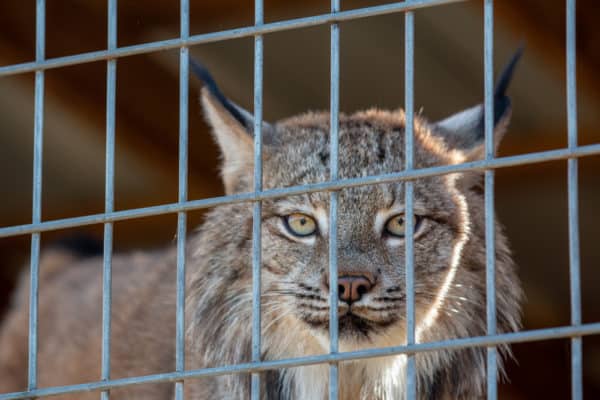 It's also worth knowing that while Animal Adventure Park is normally closed during the months of November-March, they do offer a fantastic holiday light show called Jungle Bells from mid-November through early January. You can even see many of the animals during this event.
Overall, Animal Adventure Park is a great spot for families that love animals. While the zoo isn't as large as the ones you'd find in a large city, they make up for it with a nice intimate setting and the chance to see many of the animals at a close distance.
If you are looking for a fun spot to check out in Broome County, I definitely recommend Animal Adventure Park near Harpursville.
Note: My visit to Animal Adventure Park was hosted by the site. However, the opinions expressed are my own.
Looking for more things to do nearby? Visit the Discovery Center of the Southern Tier, go hiking at Chenango Valley State Park, visit the Northeast Classic Car Museum, or grab a craft beer at Beer Tree Brew Co.
---
Animal Adventure Park
Hours: Daily: 10am-5pm
Open late April – late October

Cost: Adults: $17.99, Children: $14.99

Website: TheAnimalAdventurePark.com

Address: 85 Martin Hill Rd
Harpursville, NY 13787
---