Disclosure: This article may contain affiliate links. We will make a small commission from these links if you order something at no additional cost to you.
When you think about great places to go hiking, a college campus probably doesn't come to mind. However, at Hamilton College in Oneida County, you'll find just that at Root Glen.
Root Glen is a botanical garden in the heart of this private college campus in Clinton, New York. It is named after the Root family that once lived on the present-day campus and, for three generations, planted and cared for this land for over 120 years.
Today, Root Glen is 7.5 acres in size and is home to more than 65 types of trees. A variety of paths run through this incredibly scenic area and even though a hike here isn't overly long or strenuous, it's well worth taking the time to see.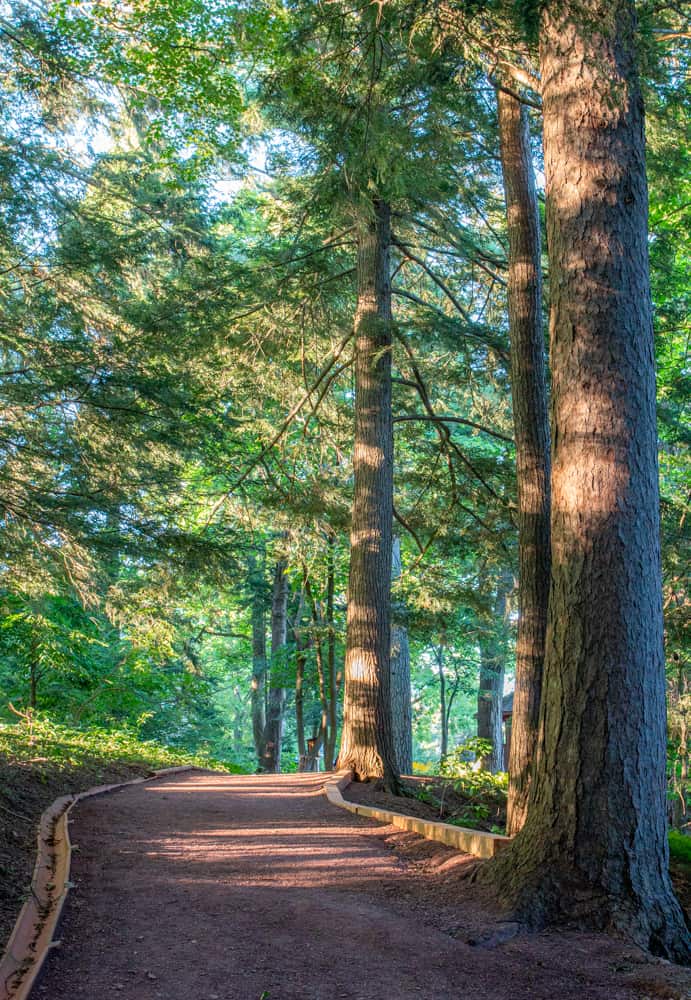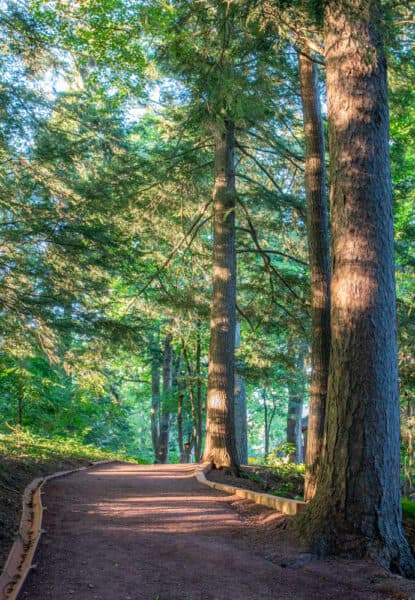 Parking for Root Glen is located along Collee Hill Road in the heart of campus. The lot can be found at the following coordinates: 43.049655, -75.405230.
You could also use the following address, but make sure to be careful to find the correct parking area so you don't get ticketed or towed: 6909 College Hill Rd, Clinton, NY 13323.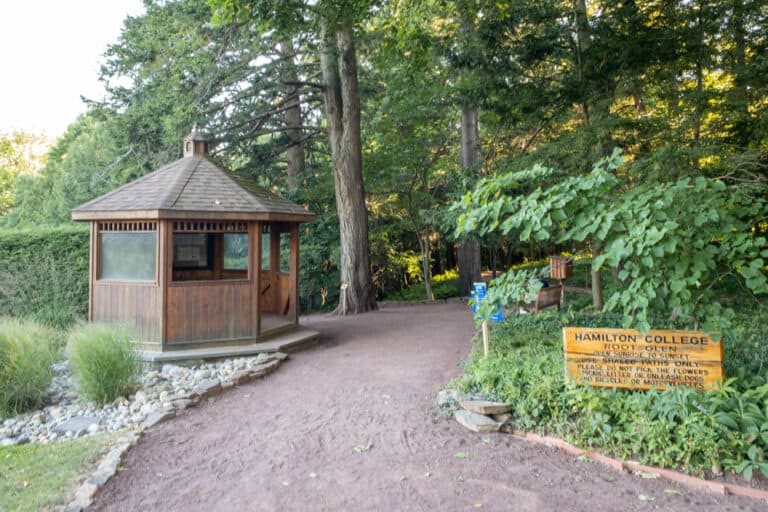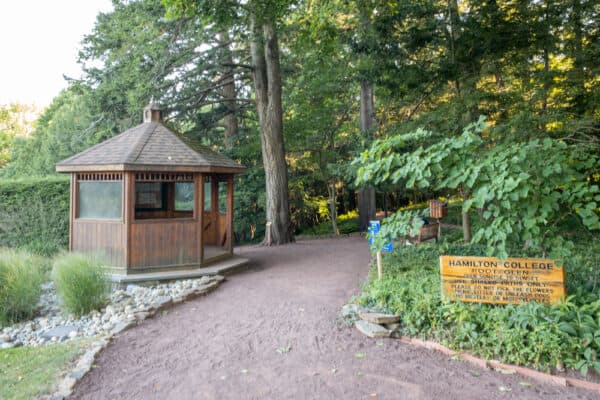 The entrance to Root Glen is located at the back of the parking area near a beautiful gazebo. Here, you'll find a map, but the trails through Root Glen are both unmarked and a bit confusing. However, given the size of the glen, you can't really get lost.
The trails in Root Glen are wide and composed primarily of a beautiful crushed red stone. This makes the pathways really stand out amidst the towering trees. It's hard to say exactly how long the hike is here as it depends on which trails you take, but a loop hike would probably be somewhere between half a mile and a mile in total.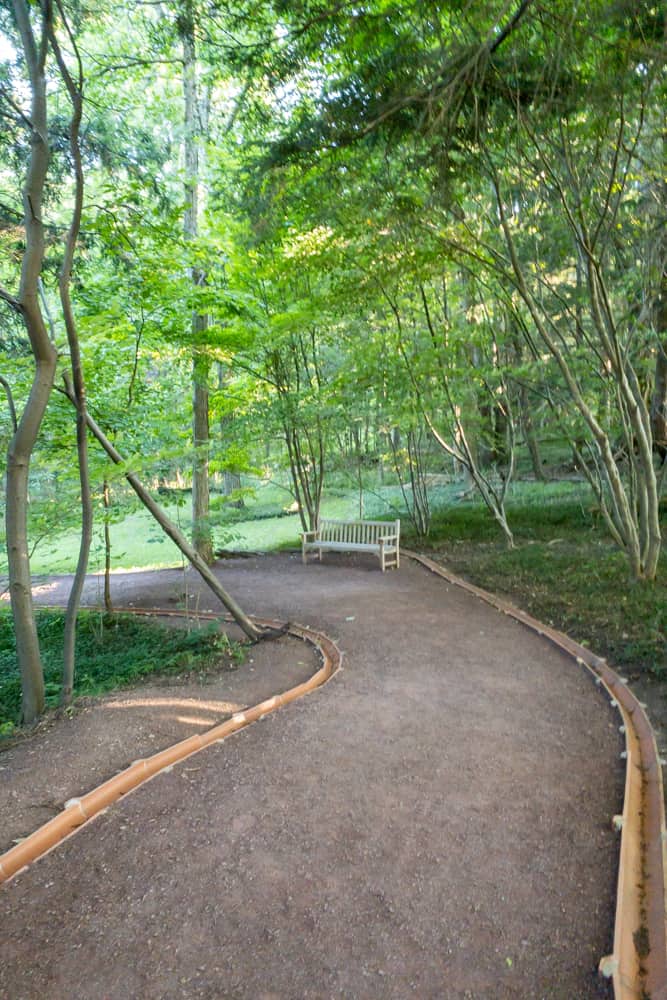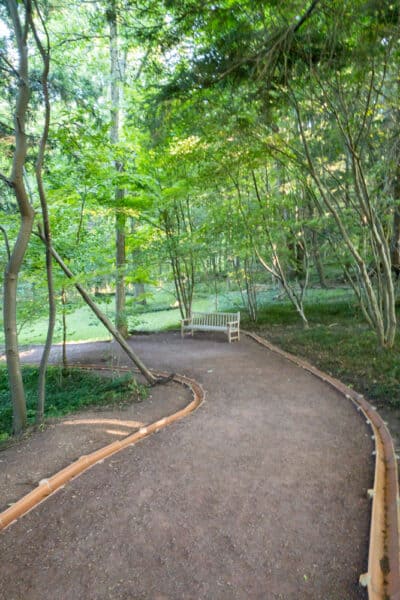 While the trails might start off as handicapped accessible, the hillside here is steep and the trail definitely descends a bit of a steep grade in places. Fortunately, these steep sections are fairly short and there are many benches scattered throughout the grounds so you can catch your breath while hiking.
While the entire area is beautiful, the highlight is the section along the small stream at the bottom of the glen.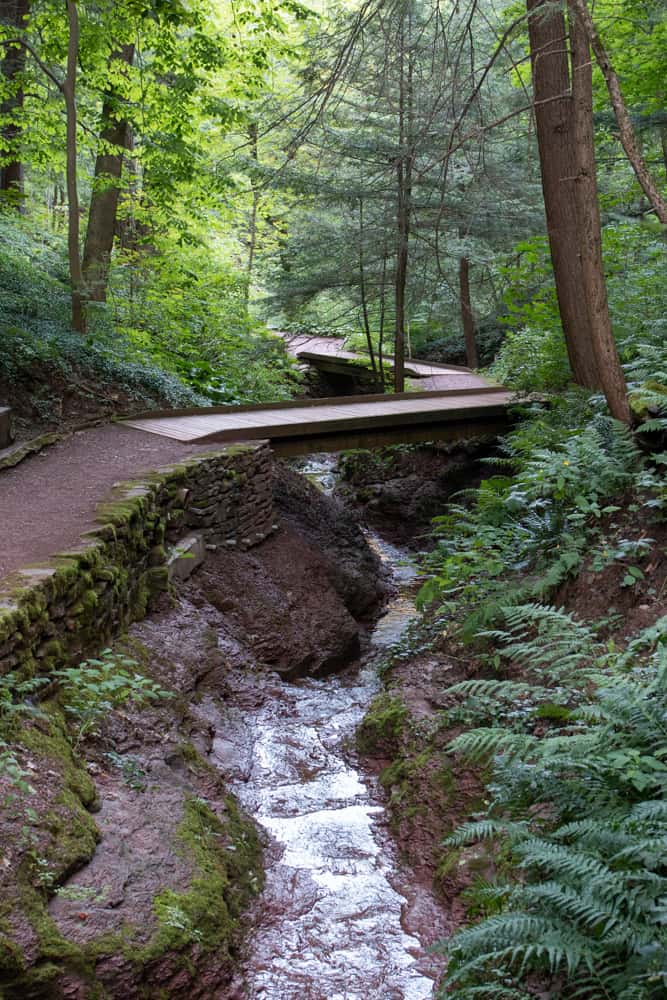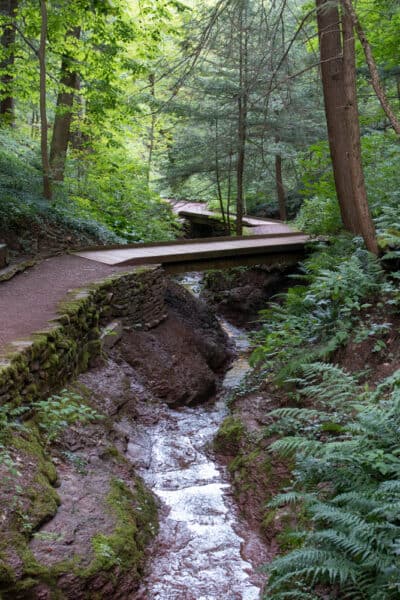 Here, the water cascades down the hillside and likely creates a few small waterfalls when water levels are higher than they were during my visit.
A total of seven wooden bridges cross the stream, in some places crossing as much as 10 feet over the water below. This creates a magical scene with bridges crisscrossing the stream as the trail weaves its way through the glen.
It's worth noting, especially for those with young children, that none of the bridges have railings, so exercise caution when crossing them.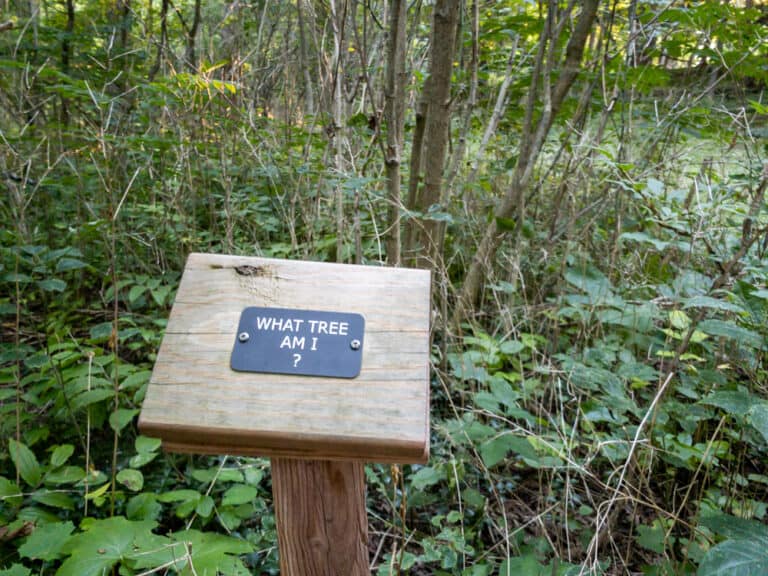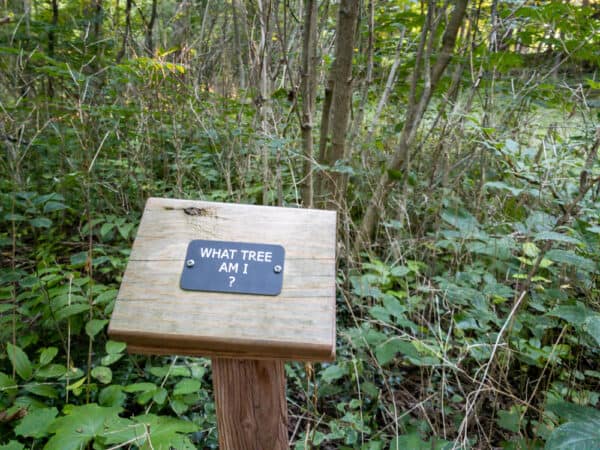 Along the way through Root Glen, you'll also see signs denoting different species of trees (Root Glen is home to the tallest Norway Spruce in the United States) as well as a variety of artwork. Unfortunately, there are no signs adjacent to the pieces of art, so you'll have to enjoy them without knowing anything about their creation or meaning.
Ultimately, the real joy of Root Glen is simply setting off and exploring the incredible landscape at this hidden gem of Central New York. It really goes to show that beauty can be found just about anywhere if you know where to look.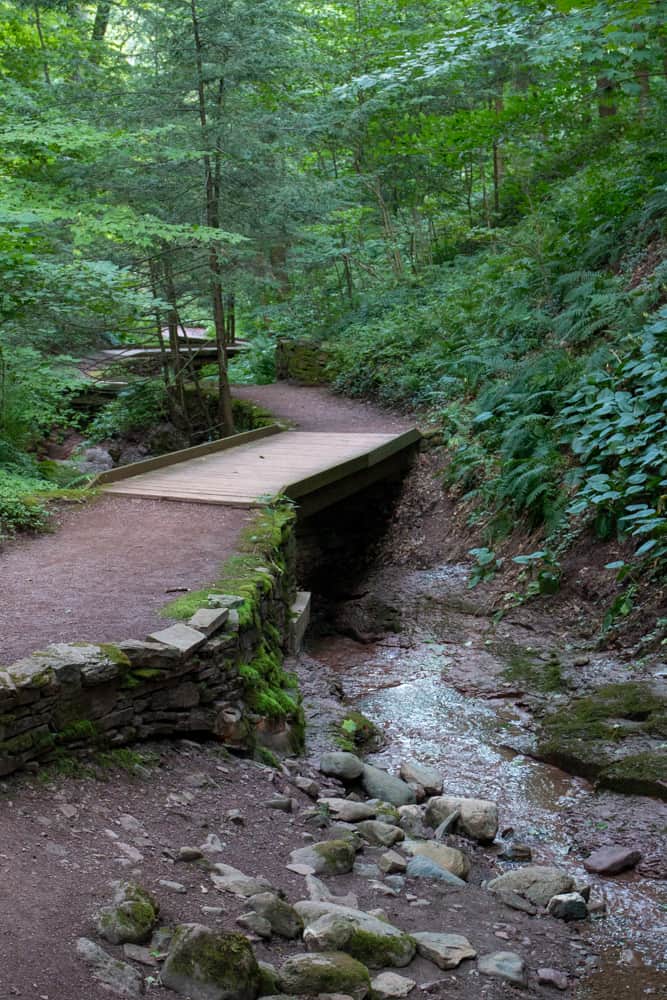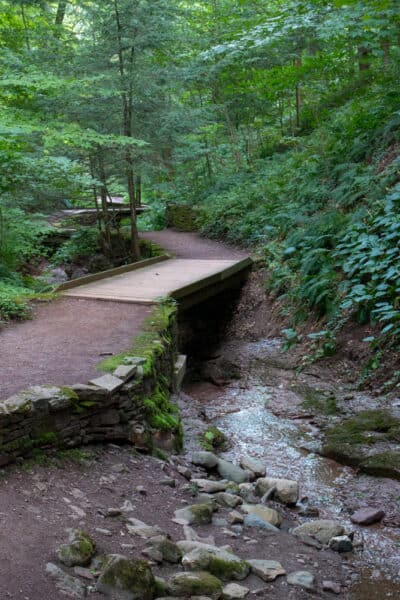 Whether you visit in the spring to see the blooming flowers, in the fall to see the colorful foliage, or at another time of the year, this is a beautiful landscape that you could visit again and again.
So, the next time you are in Clinton, nearby Utica, or the rest of Oneida County, and are looking for a beautiful landscape to explore, don't miss Root Glen on the campus of Hamilton College.
Looking for even more places to visit nearby? Check out Herkimer Diamond Mines, Fort Stanwix National Monument, and the Northeast Classic Car Museum.
[Click here for information on how to use the coordinates in this article to find your destination.]