Disclosure: This article may contain affiliate links. We will make a small commission from these links if you order something at no additional cost to you.
When I was a kid, I used to always love breaking rocks open looking for gold (not that I ever found any, of course). So, when I found out about Herkimer Diamond Mines in New York, I knew I needed to visit.
Herkimer Diamond Mines is located just north of Herkimer, New York. At this site, you can actually go mining for your own Herkimer diamonds and keep whatever you find!
True, Herkimer diamonds aren't actual diamonds. Instead, they are double-terminated quartz crystals and have little actual value aside from those that are very large and or very high quality. However, they look really neat, and it's a ton of fun mining for them.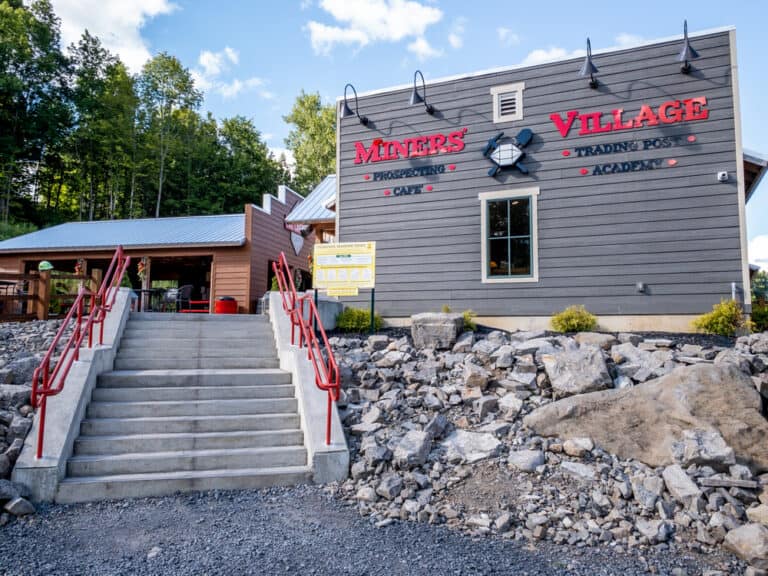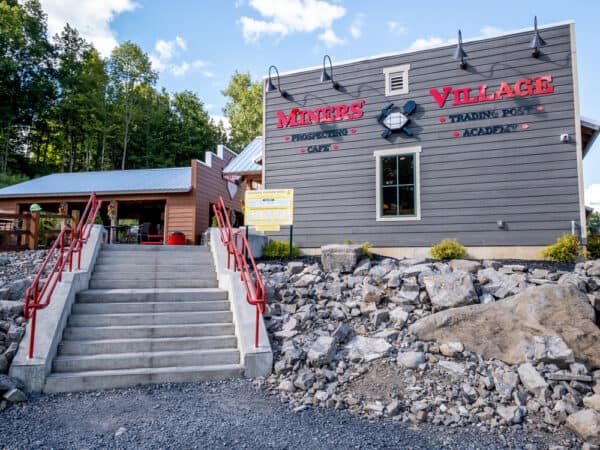 If you want to learn more about these unique "diamonds", this article has an excellent explanation of their geology and history.
Visits to the Herkimer Diamond Mines start by paying your admission fee and getting a hammer, which more resembles a mallet with a sledgehammer end. They also offer glasses and gloves for sale. I HIGHLY recommend wearing some form of eye protection when mining as little shards do fly off and hit you.
Before you start mining, I'd recommend first heading into the last door on your left as you are walking towards the mine.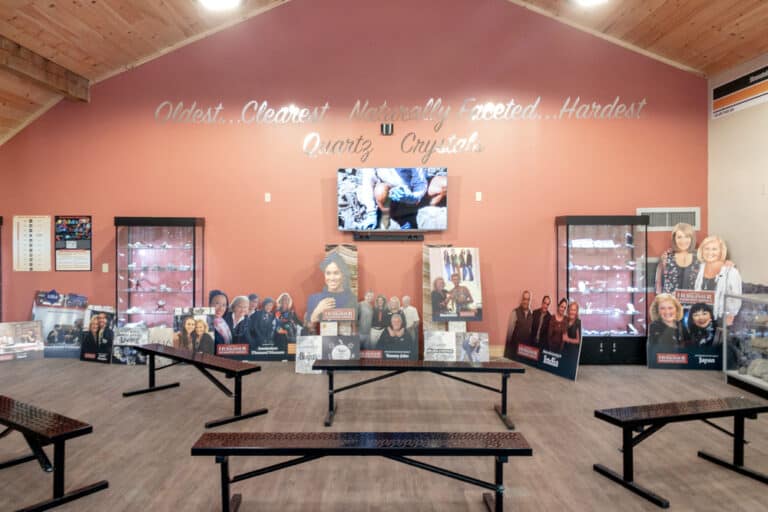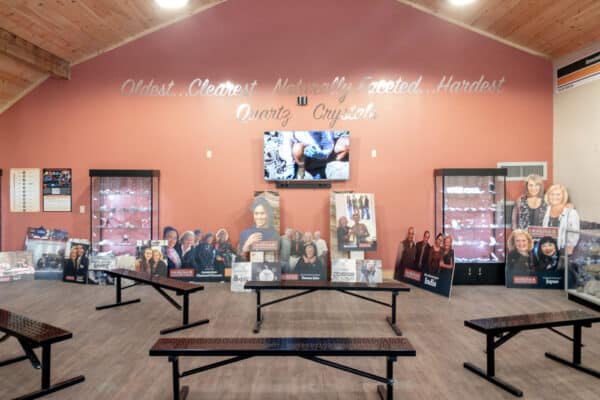 Here, you'll find a video that offers information on Herkimer diamonds and some great tips on how to best mine for them. This is a great introduction to the site for first-time visitors.
Throughout the room, you can also find information about the history of the area and more about the geology of Herkimer diamonds, as well as some great examples of these gemstones.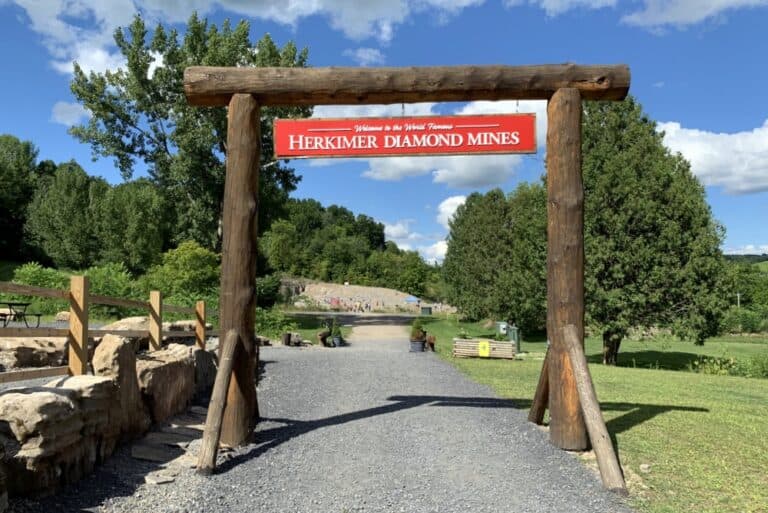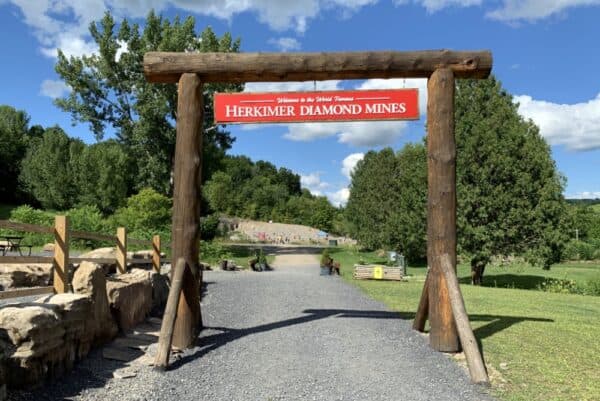 Once you've learned more about how to mine, it's only a short walk over to the mine.
The mine itself is nothing to look at. It's basically a large pit filled with dust and medium-size boulders. Along the left side, a 10-foot rock wall marks the edge of the mine. You'll also notice a few areas roped off for the commercial mining that happens here.
The rocks found in the mine are dolomite. Inside small holes within the rocks, crystals formed and created what is now known as the Herkimer diamond.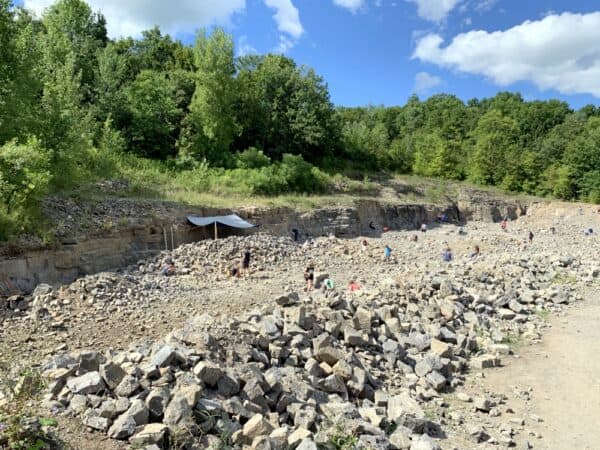 To start mining, simply find a rock you like and start banging away. The best rocks to try are the ones that you can see small cavities in the dolomite. It's within these pockets hidden deep in the rocks that Herkimer diamonds can be found.
From here, it's a combination of strength and precision to find the diamonds. I did my best to use the sledgehammer provided to me to strike the rocks and break them into chunks. When I found a diamond, I used more careful strikes to free the gemstone.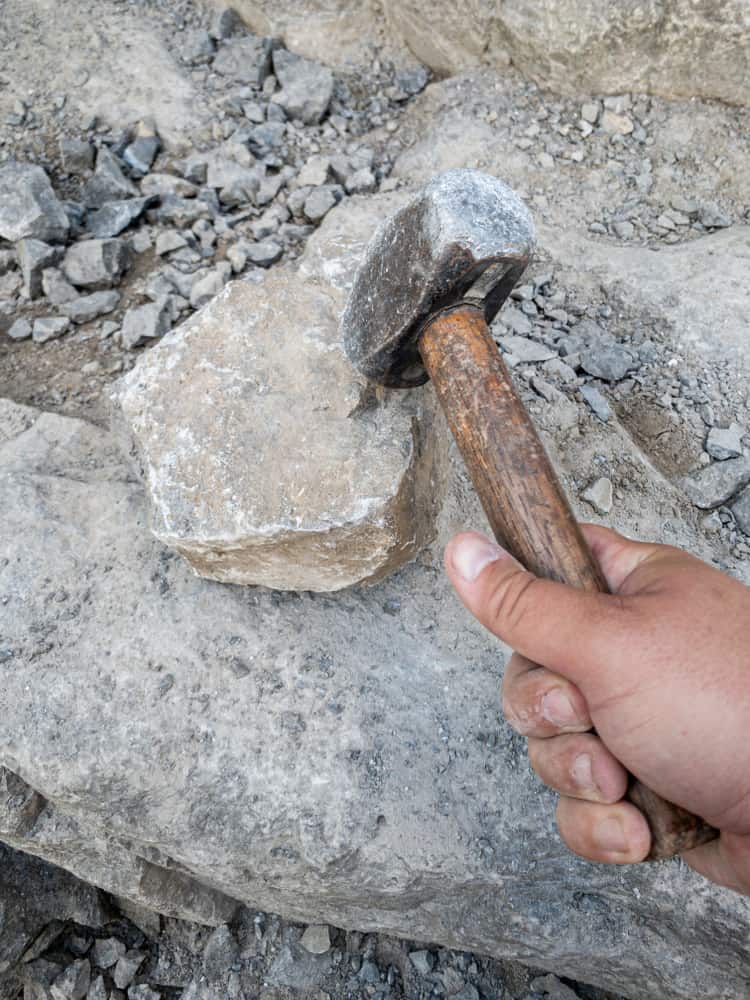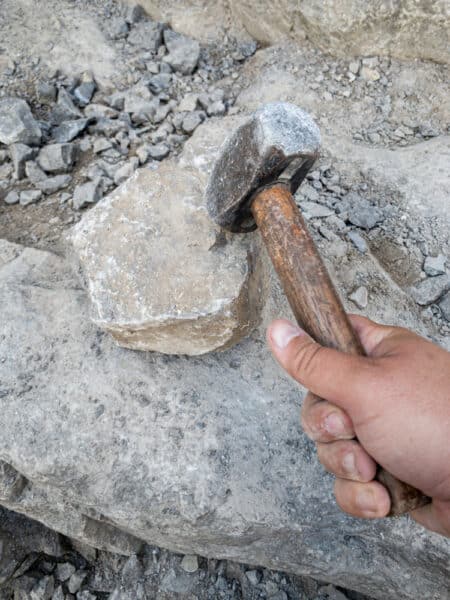 Once I had broken off pieces, I did a quick look at both chunks to see if I had uncovered any diamonds.
I was fortunate enough to find several diamonds during my hour in the mine. And, from what I gathered from others around me, most seemed to be able to find at least small Herkimer diamonds during them time here.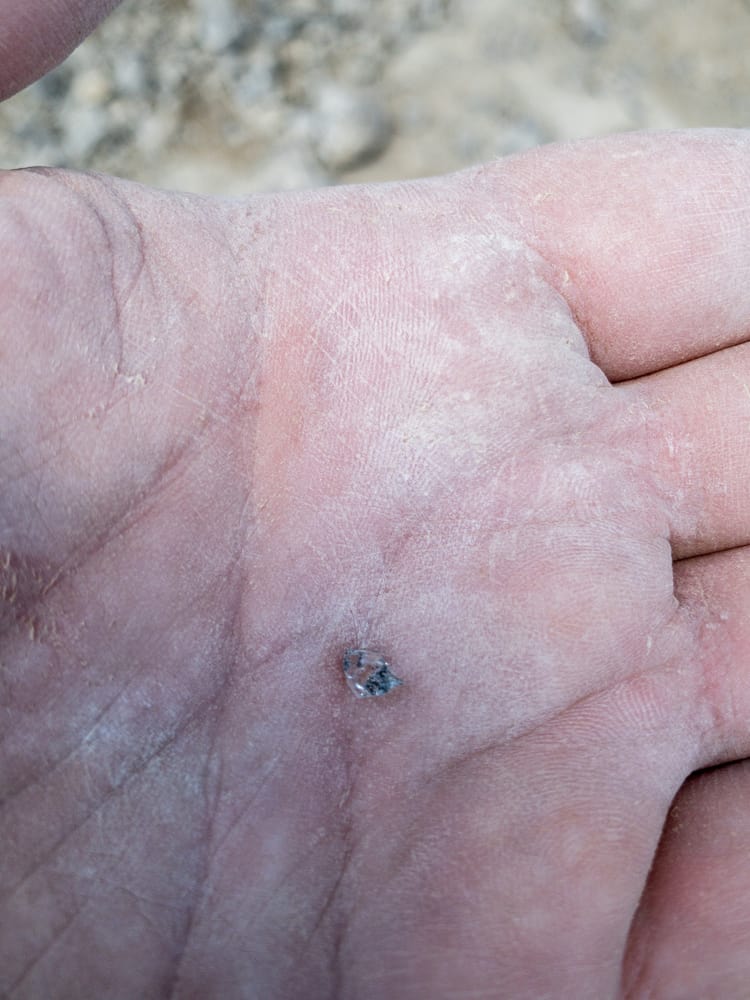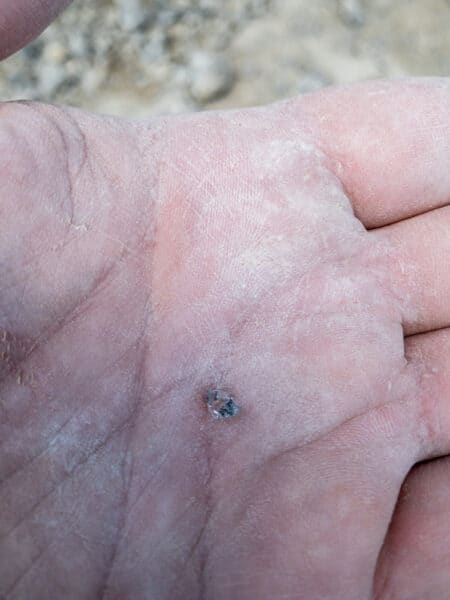 Most of the pieces I found were quite small and not much larger than a marker tip. I did, however, find one Herkimer diamond that was roughly an inch long and quite beautiful.
What's great about the Herkimer Diamond Mines is that you don't just get to mine for rocks, but you also can take anything that you can carry home with you. This means that you can even take a large rock home if you see some diamonds but need more precise tools to extract them.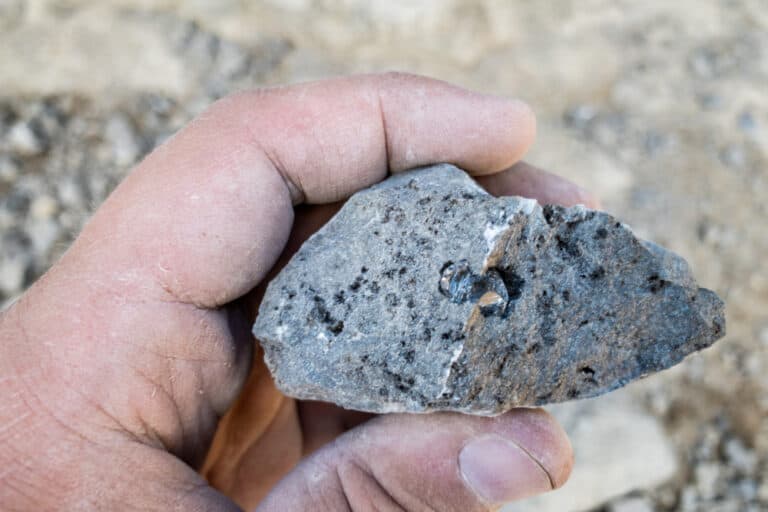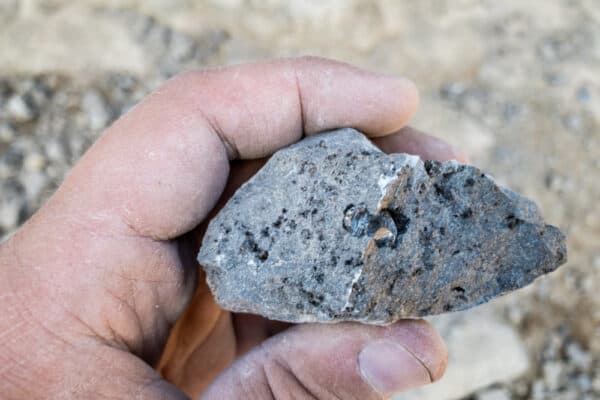 While I opted to simply tackle a few of the discarded rocks I found on the ground, there are other techniques that you can use here.
Some of the most serious miners bring even larger tools with them (up to 12-pound sledgehammers are allowed) and go straight into the rock walls. This gives you the possibility of discovering huge pockets of Herkimer diamonds but does require more patience and better equipment than most have with them.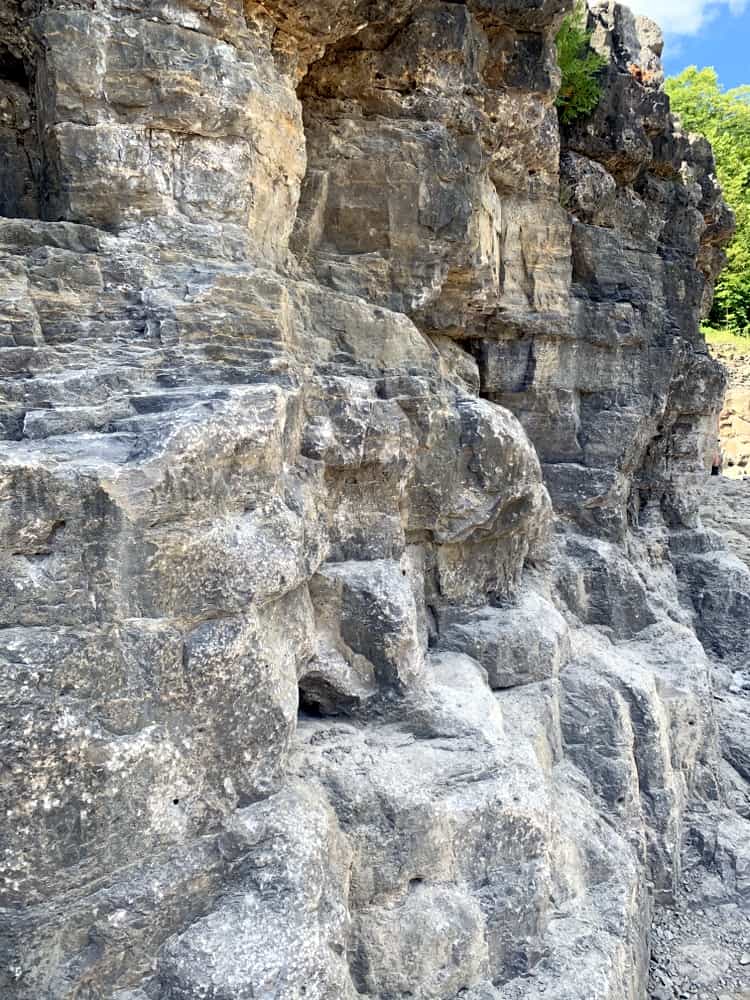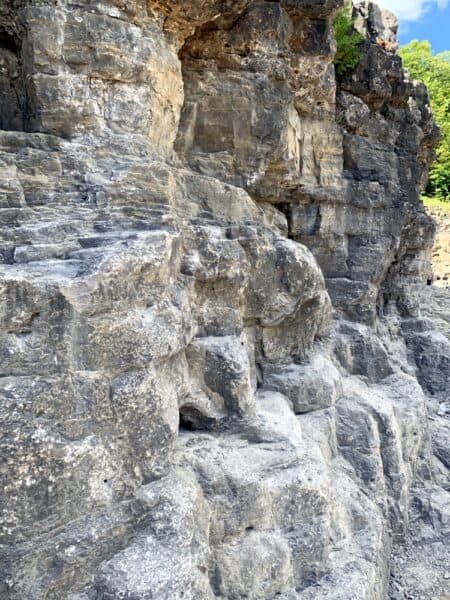 You can also simply look around on the ground for diamonds. As people are mining, they might miss smaller gemstones or they might fall out of exposed cavities in the rocks.
While you are unlikely to find large diamonds this way, it can be a good option for younger miners.
Ultimately, no matter how you look for them, mining for Herkimer Diamonds is a ton of fun. I spent about an hour in the mine, but your admission allows you to stay all day if you'd like and, of course, you can take home whatever you find.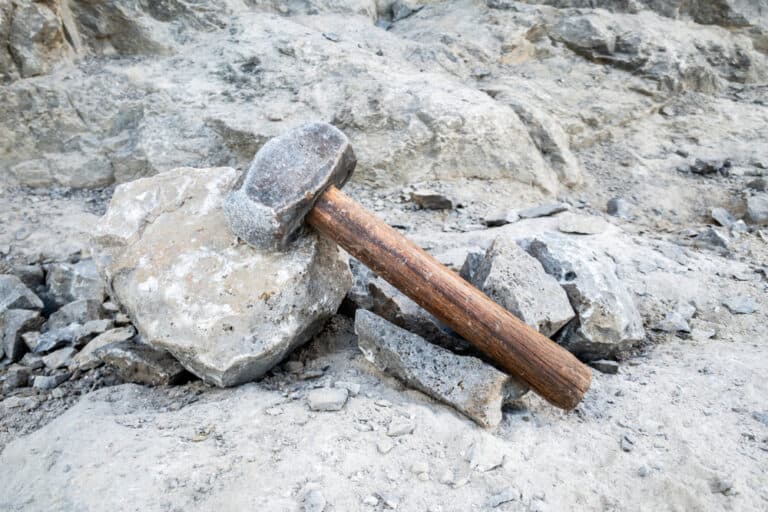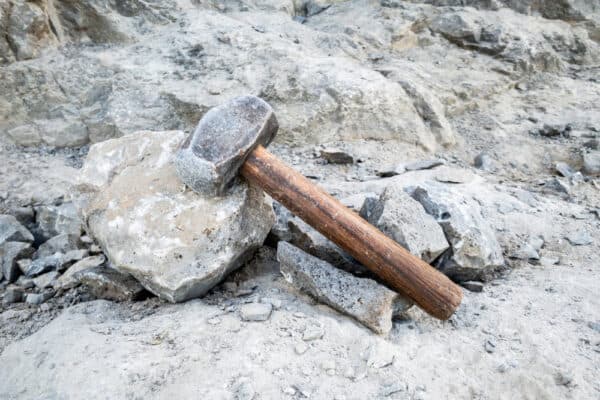 In addition to the mine, this site also has a few more things that are interesting to check out.
The first is their store which features a large selection of souvenirs and gemstones. These stones range from small single diamonds you can purchase if you didn't find any in your mining to beautiful pieces of jewelry made from Herkimer diamonds.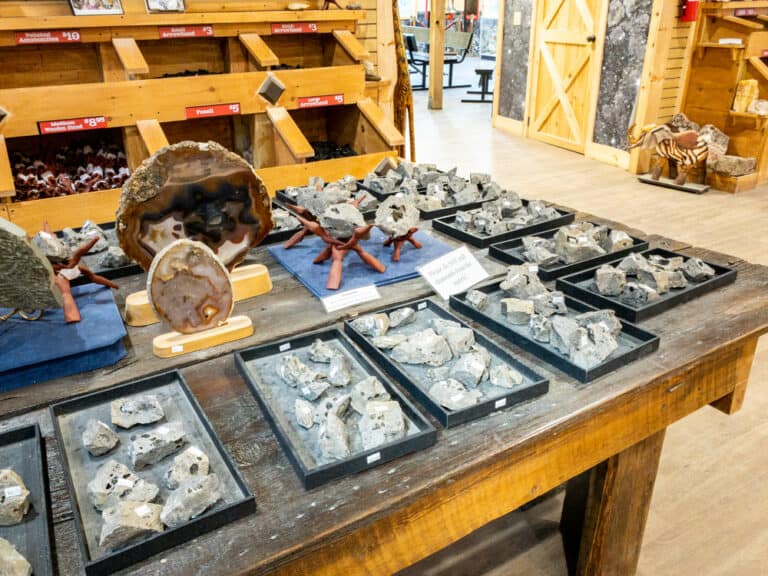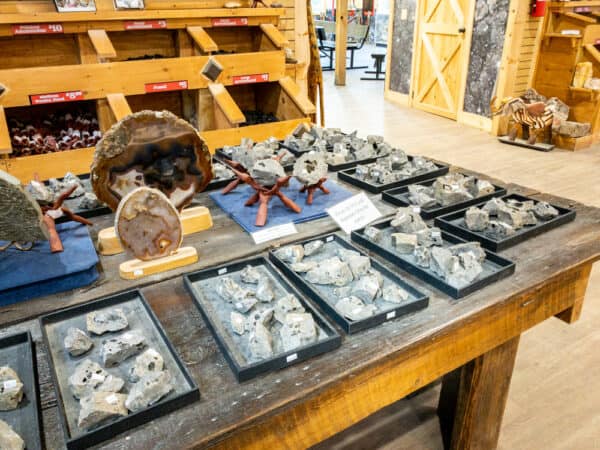 If you find a nice diamond and want to turn it into a piece of jewelry, there is also an area where you can have your gemstone graded and set.
There is also a sluice mining area for those that want to search for gemstones without actually mining. Here, you are given a bag filled with a mixture of sand, rocks, gemstones, and more. You can then sift through your bag to pull out what's hidden inside.
For those looking to stay nearby, Herkimer Diamond Mines is also home to a KOA resort that features a ton of campsites, places for RVs, and even some cabins. There is also a small cafe on site.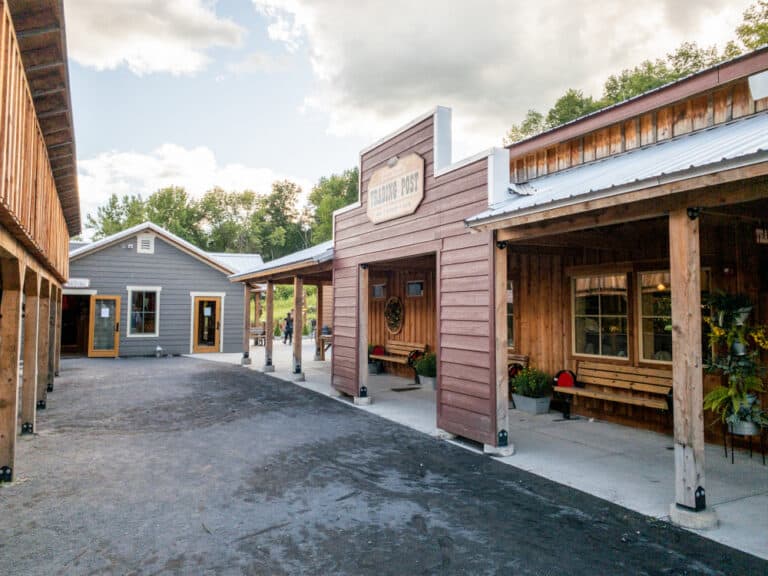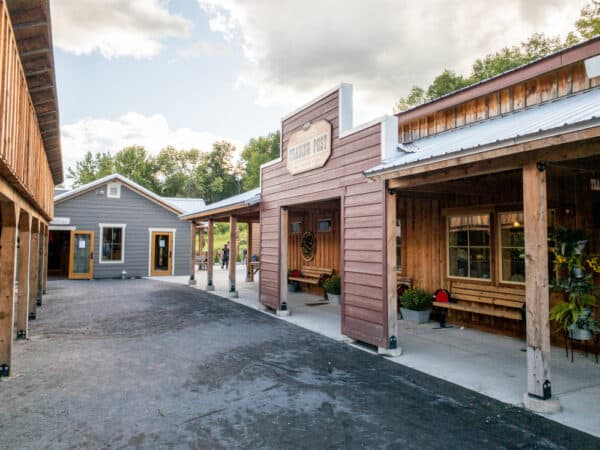 Ultimately, I had a ton of fun mining at Herkimer Diamond Mines in Herkimer County, New York. While you are unlikely to come away from this site rich, it's fun to play in the dirt and break rocks looking for the hidden quartz diamonds that can be found at this site.
This is definitely something I look forward to doing again the next time I'm visiting the southern Adirondacks.
Note: Just as a reminder, I highly recommend wearing safety glasses of some kind when mining. Gloves and close-toed shoes are also recommended. These rocks are very flakey and I had some shards come back and hit me while I was mining.
Looking for more places to visit nearby? Check out Salisbury Center Covered Bridge, Fort Stanwix National Monument, the Utica Zoo, and Stump City Brewing.
---
Herkimer Diamond Mines
Hours: Daily: 9am-5pm
Open early April – October

Cost: Adults: $18, Children: $14

Website: HerkimerDiamond.com

Address: 4601 State Route 28
Herkimer, NY 13350
---