Disclosure: This article may contain affiliate links. We will make a small commission from these links if you order something at no additional cost to you.
During my travels, I've visited more than 200 historic covered bridges throughout the United States, and I know of very few that can compete with the beauty of Salisbury Center Covered Bridge in the Adirondacks.
The last remaining historic covered bridge in Herkimer County, New York, Salisbury Center Covered Bridge was built in 1875 by Alvah Hopson. Hopson built many covered bridges in the area, but only one of his creations survives into the 21st century.
Salisbury Center Covered Bridge is rather unique in that it is one of only three historic covered bridges in New York to use a Burr arch truss (Hyde Hall Covered Bridge in Otsego County is another of these). This is somewhat surprising because over 50% of the 200 covered bridges in Pennsylvania use this type of support system, but it was clearly less popular in New York.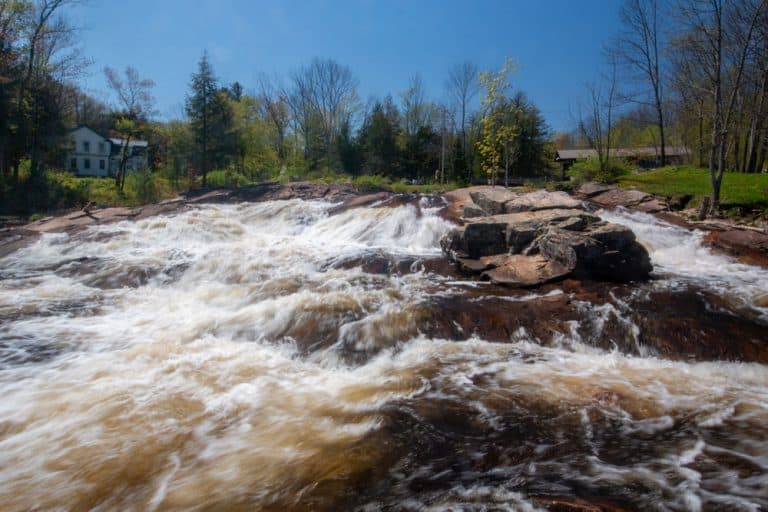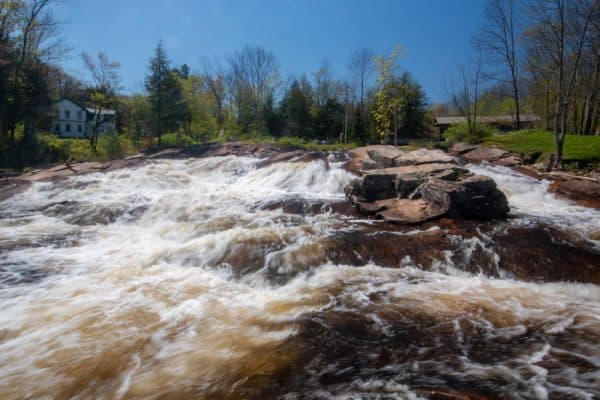 It also was one of the region's first pre-fabricated structures, having been built near Hopson's home and then transported to its current location.
Over the years, Salisbury Center Covered Bridge has gone through a cycle of repair and disrepair, receiving major restoration work in the 1960s, 1970s, and the 2000s. Today, the bridge is quite beautiful and is open to traffic.
The bridge crosses 42- feet over Spruce Creek, just upstream of several small waterfalls. This creates an amazingly beautiful scene that is perfect for photographers.
The bridge is surrounded by public land, meaning that there are many great vantage points from which to shoot the bridge, as well as a few picnic tables. I especially enjoyed the downstream views on the creek's northern banks.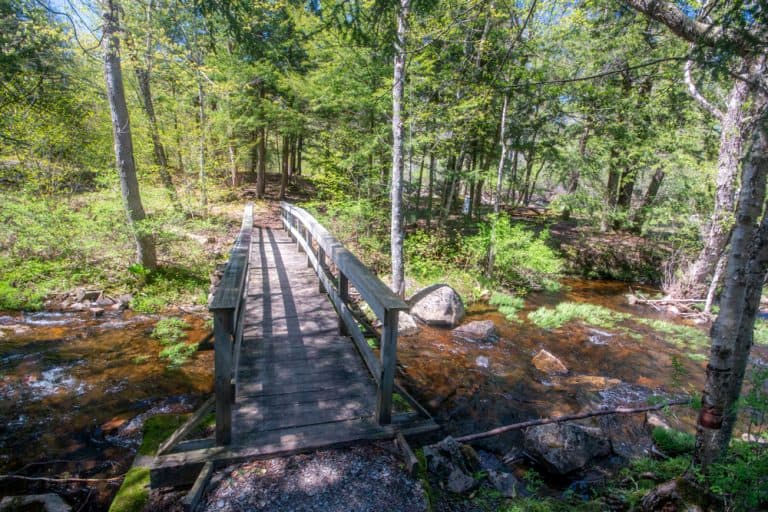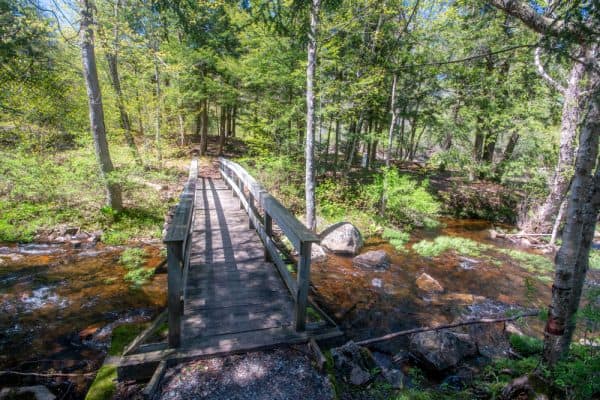 Just upstream of the bridge, there is a small island which can be accessed via a bridge on the southern side of Spruce Creek. While the views of the bridge aren't great from here, it's a beautiful spot from which to enjoy the stream.
Without a doubt, if you love covered bridges, you won't want to miss Salisbury Center Covered Bridge in Herkimer County, New York. While it's located far from many of the region's other attractions, it's quite an amazing gem of the Adirondacks.
How to Get to Salisbury Center Covered Bridge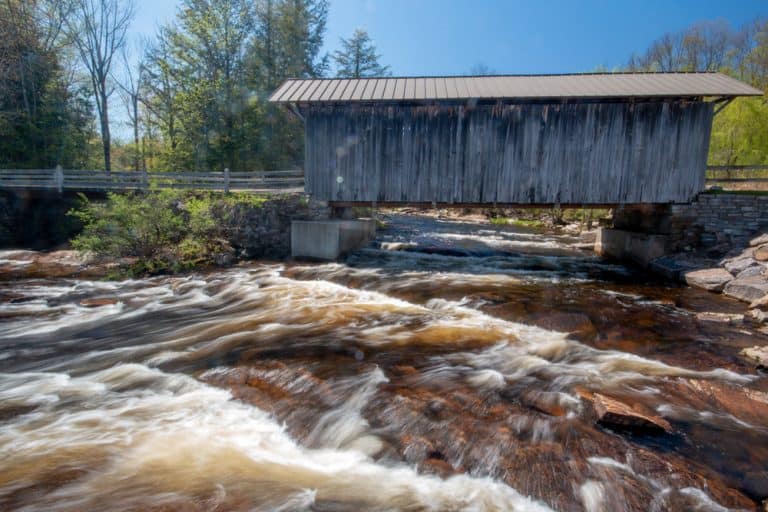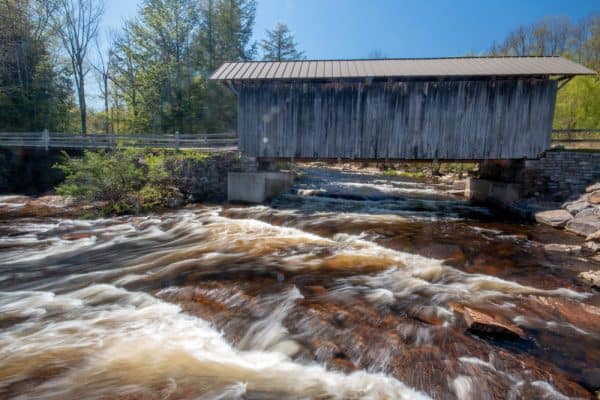 Salisbury Center Covered Bridge is located in eastern Herkimer County and 20 minutes north of I-90.
It can be found in Salisbury Center, New York, at the following coordinates: 43.140850, -74.787641.
There is parking for cars on both sides of the bridge, and the land that surrounds the bridge appears to be all parkland, which makes it easy to get great views of this beautiful bridge.
If you want to see another covered bridge in the Adirondacks, check out Jay Covered Bridge in Essex County.
Looking for more great spots to visit in New York? Check out the Herkimer Diamond Mines, Stump City Brewing, Plotter Kill Preserve, and Chittenango Falls.
[Click here for information on how to use the coordinates in this article to find your destination.]