Disclosure: This article may contain affiliate links. We will make a small commission from these links if you order something at no additional cost to you.
Located on the northern shores of Otsego Lake is Glimmerglass State Park. This Central New York state park is home to a historic mansion (Hyde Hall) a popular beach, and miles of great trails. However, its most notable feature might be its historic covered bridge.
Hyde Hall Covered Bridge is located in the southern half of the park just a short drive from the main entrance. While it's relatively close to the road and easy to see from your car, the bridge is well worth taking a few minutes to enjoy up close.
The most remarkable feature of this bridge is that it was built in 1825. That potentially makes Hyde Hall Covered Bridge the oldest still-existing covered bridge in the United States (though Hassenplug Covered Bridge in Union County, Pennsylvania, also dates to the same year. Regardless, it's definitely the oldest covered bridge in New York State.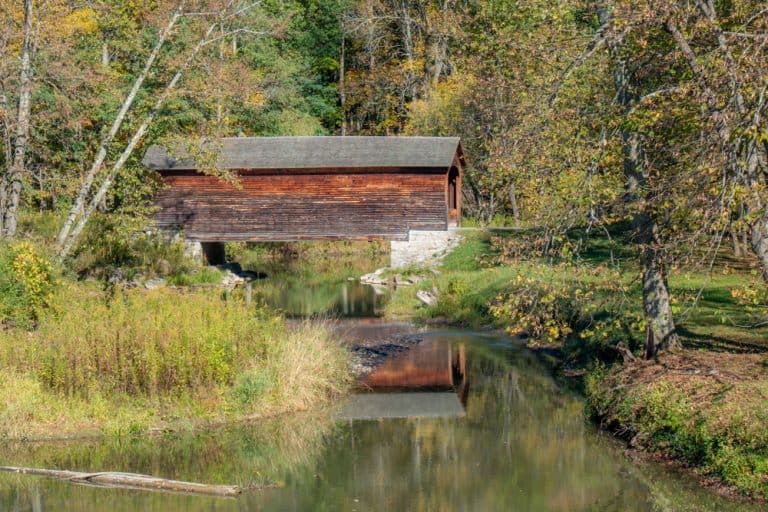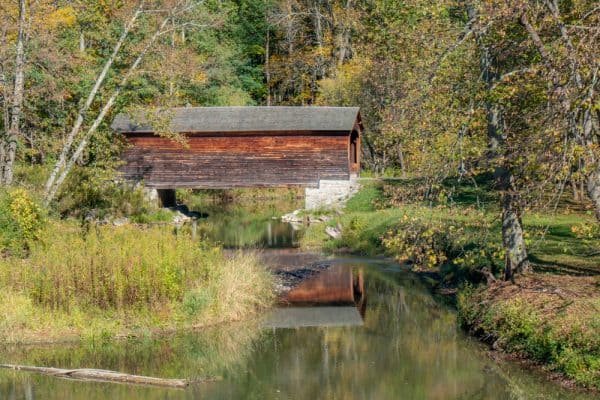 The bridge was originally privately owned and built along the access road to Hyde Hall Mansion, which can still be toured in Glimmerglass State Park. Today, however, it is publically owned, though only open to pedestrians.
Hyde Hall Covered Bridge is 53-feet long and uses a Burr Arch truss, which is somewhat uncommon among the 29 remaining historic covered bridges in New York. It crosses over Shadow Brook shortly before the stream flows into Otsego Lake.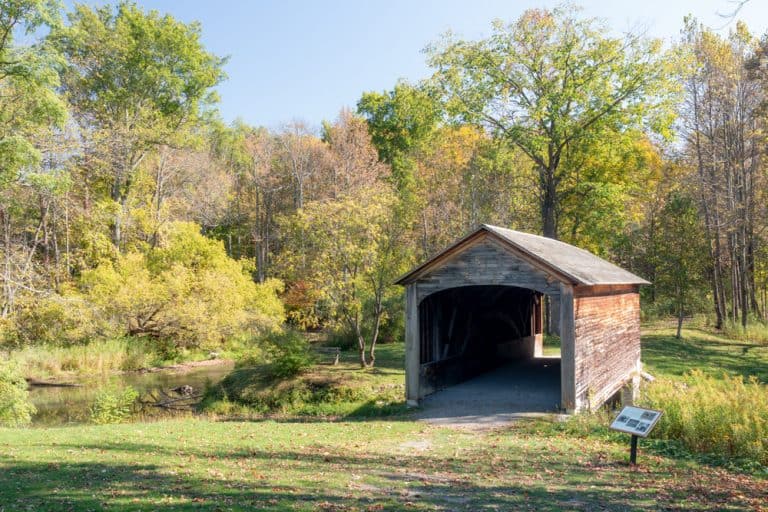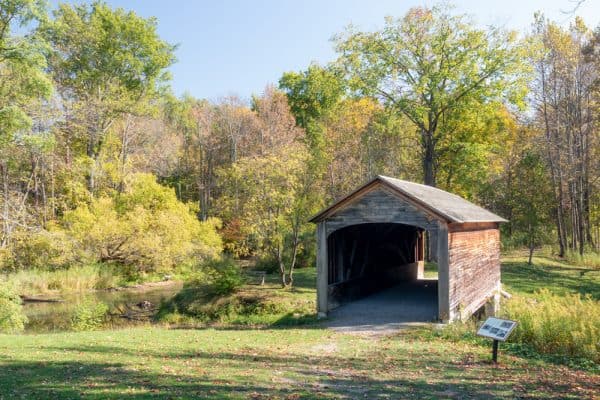 A short path leads from the parking area to this bridge, which is the last remaining historic covered bridge in Otsego County, New York. There is some signage near the bridge that explains its history and how it was built.
If you are looking for more to do beyond checking out the bridge, the Blue Bird Trail and the Covered Bridge Trail are both 1-mile trails that start at the covered bridge making this a great spot to start a short hike through the park.
However, whether you hike the trails or not, Hyde Hall Covered Bridge is a great spot to visit and well worth seeing when visiting Glimmerglass State Park or touring through the region.
How to Find Hyde Hall Covered Bridge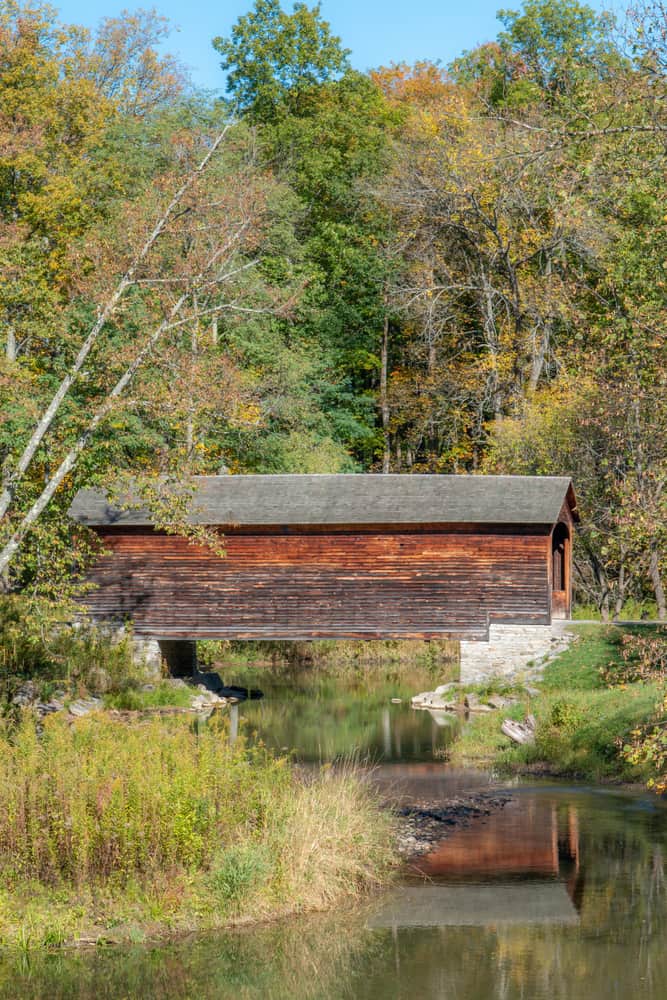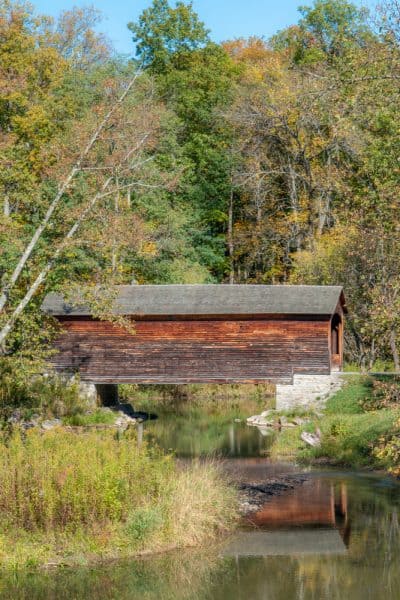 Hyde Hall Covered Bridge is located in northern Otsego County on the opposite end of Otsego Lake from Cooperstown, New York, home of the National Baseball Hall of Fame.
It can be found at the following coordinates: 42.790174, -74.863422.
There is a parking area less than 100 yards from the bridge, and the bridge can be seen on the right side of the road while traveling along the road from the main entrance to Glimmerglass State Park.
It's worth noting that between Memorial Day and Labor Day, the park charges a $7 entrance fee per vehicle. This grants you all-day access to the park and its amenities but must be paid even if you are only planning to visit the covered bridge.
Looking for more places to visit nearby? Check out Brewery Ommegang, the Owen D. Young Nature Trail, Salisbury Center Covered Bridge, and Stump City Brewing.
And, if you want to drive across a covered bridge, Newfield Covered Bridge near Ithaca is the oldest covered bridge in New York that is still open to vehicular traffic.