Disclosure: This article may contain affiliate links. We will make a small commission from these links if you order something at no additional cost to you.
Where there are many incredible waterfalls in the Finger Lakes, Central New York just to the east isn't a destination known for waterfalls. However, there are a few great waterfalls here, including Yatesville Falls.
Yatesville Falls, also known as Buttermilk Falls, is located in the aptly named Yatesville Falls State Forest, a 714-acre tract of land south of I-90 in Montgomery County.
Other than the waterfall, this isn't a state forest that gets a ton of visitors. However, if you are in the area or are looking for a handicapped-accessible waterfall or a roadside waterfall in New York, this is definitely a great spot to check out.
How to Get to Yatesville Falls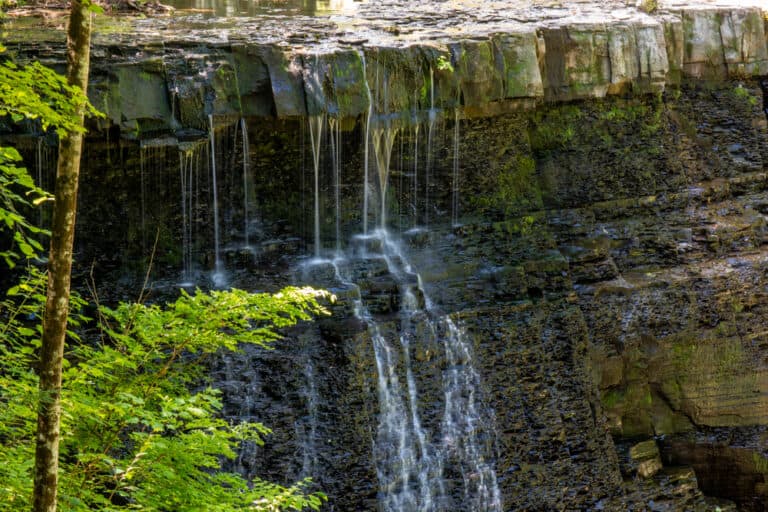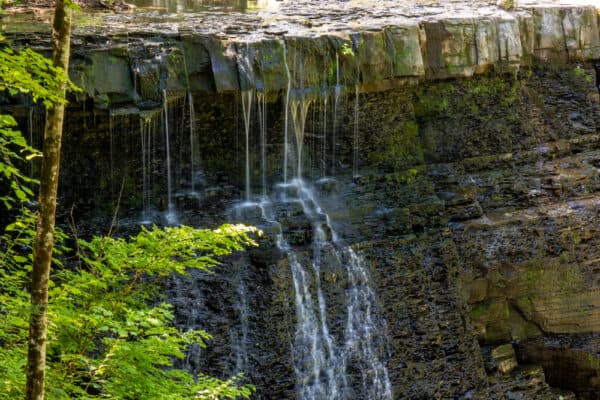 Yatesville Falls is located near the end of NY State Preserve Road, roughly a mile from County Highway 106, also known as Anderson Road.
NY State Preserve Road is a very narrow dirt road. In fact, for a large portion of the road, I'm not sure how two cars could pass. When driving the road, try to make note of the places where you could pull off of the road to let another car pass, just in case you need to back up to let a car through.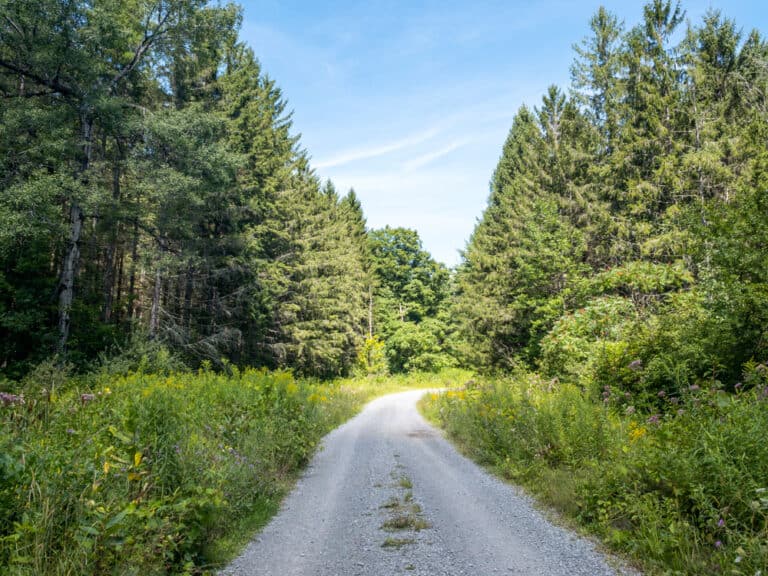 Other than being narrow, the road is in decent, but not great shape. However, in the summer of 2020, it was passable in a regular car without much difficulty. Just make sure to use caution when driving the road if you aren't in a high clearance vehicle or if the road is wet.
It should also be noted that this road isn't maintained in the winter, so don't tackle the road if there might be ice on it (unless you are experienced driving on those types of roads, of course).
Other than the road conditions, Yatesville Falls is a very easy waterfall to visit. In fact, despite it being located deep down a quiet state forest road, there is actually a handicapped parking area here and a nice platform from which to view the waterfall.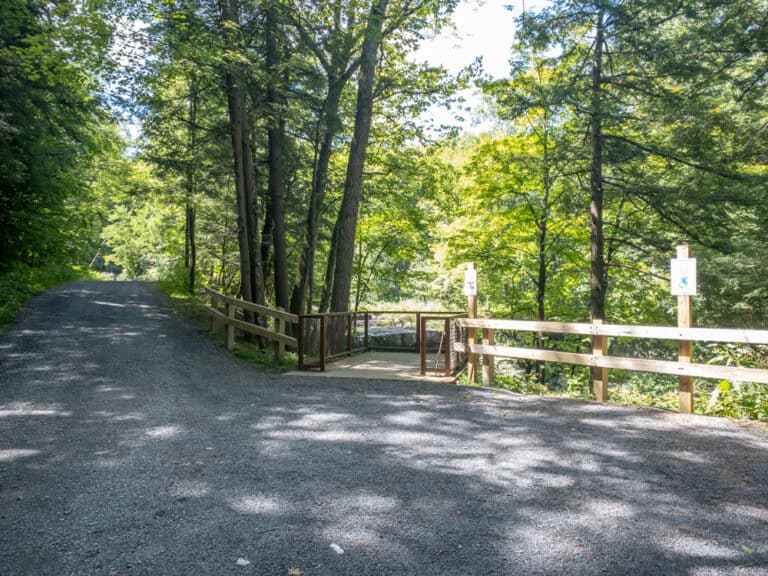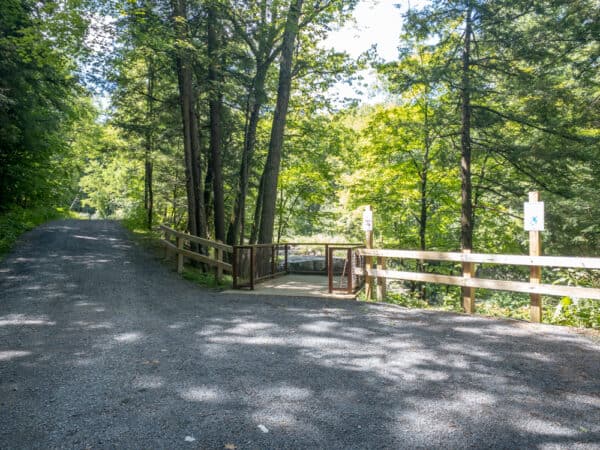 The falls and viewing area can be found at the following coordinates: 42.868333, -74.449900.
Yatesville Falls is about 20-25 feet tall and is located along Yatesville Creek. Like most waterfalls, this one is best visited when water levels are high.
As you can tell from my photos, I visited the falls when it was rather dry out, so there was only a bit of water to be found flowing over the waterfall. I definitely want to go back when it is flowing well as this would clearly be a majestic waterfall when it's full.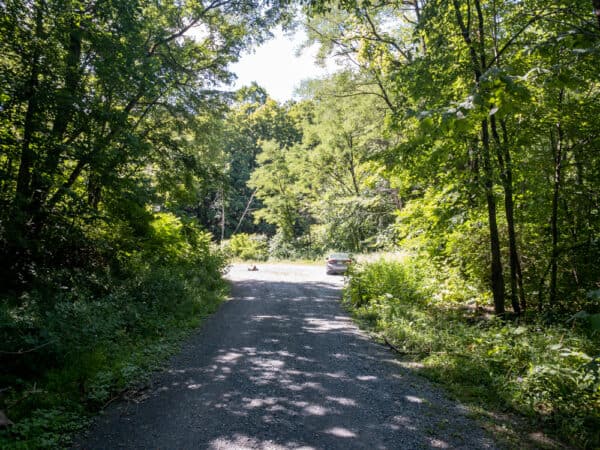 For those that don't need the handicapped parking, continue driving past the viewing area for about 100 more yards.
Here, the road ends at a large open area that has room for plenty of cars. Park here and walk the road the short distance back to the viewing area.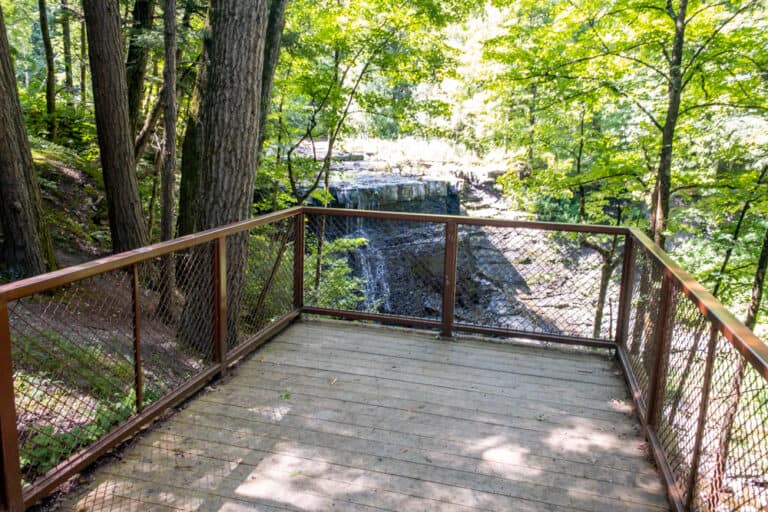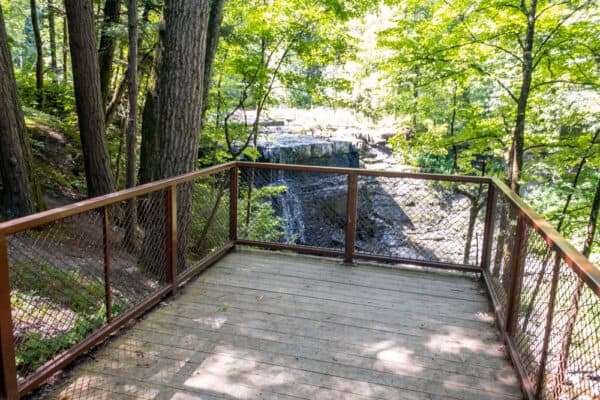 In my opinion, the viewing platform provides the best view of Yatesville Falls. However, for those that want to get closer, there is a steep user-creator trail that heads to the bottom of the falls.
I don't recommend taking this trail unless you have experience tackling these types of trails and it's dry. A fall here or getting stuck at the bottom wouldn't be fun.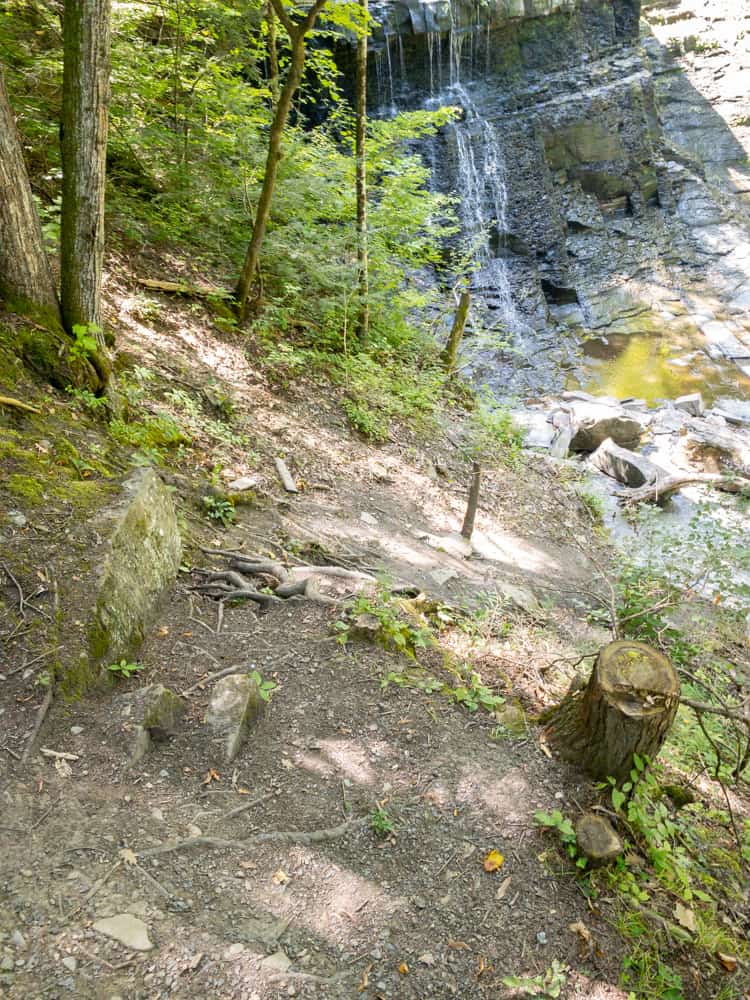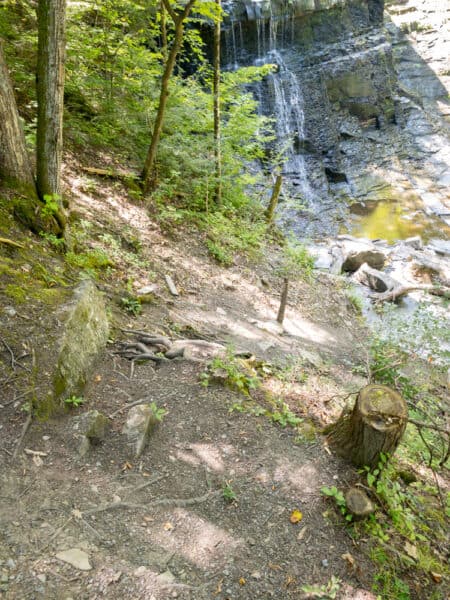 Because of this, I opted to stay at the platform and enjoy the waterfall from there.
Once you've enjoyed the falls, simply follow the road back out of the state forest. Again, make sure to note places where you could pull off of the road should you need to let another car pass by.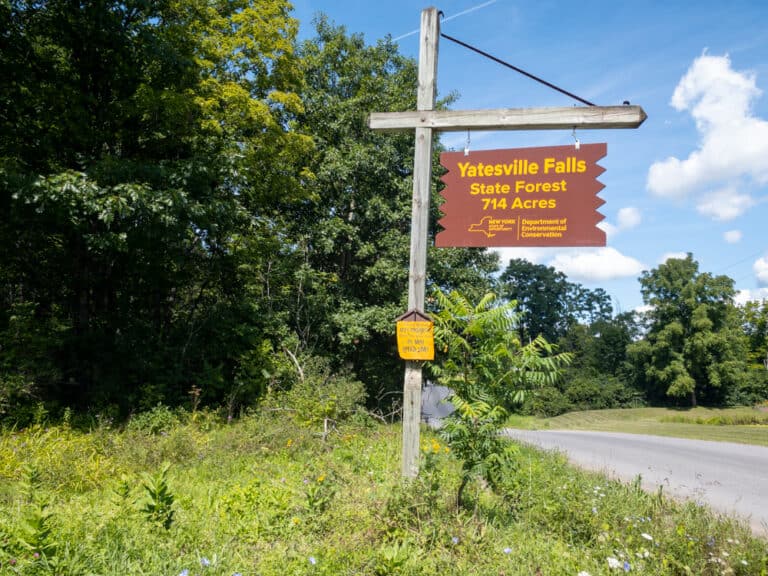 Overall, Yatesville Falls isn't among the most majestic waterfalls in New York. However, if you are looking for a spot to enjoy the outdoors in Central New York or if you're looking for a roadside waterfall, this is a great spot to visit.
Looking for more places to visit nearby? Check out Kirk Douglas Falls, Amsterdam Castle, the Owen D. Young Nature Trail, and Howe Caverns.
[Click here for information on how to use the coordinates in this article to find your destination.]