Disclosure: This article may contain affiliate links. We will make a small commission from these links if you order something at no additional cost to you.
When I'm traveling throughout New York with my family, I'm always on the lookout for fun things to do with my kids. So, when we were passing through Utica, I knew we needed to stop by the Utica Zoo.
The Utica Zoo is located in Roscoe Conkling Park on a hillside overlooking downtown Utica, the seat of Oneida County. The zoo first opened to the public in 1914 with fallow deer but has expanded over the years and now is home to more than 200 different animals.
While the zoo has had some issues over the years, most notably losing its Association of Zoos and Aquariums accreditation from 2004-2018, they are now fully accredited and the zoo is quite a nice spot to visit.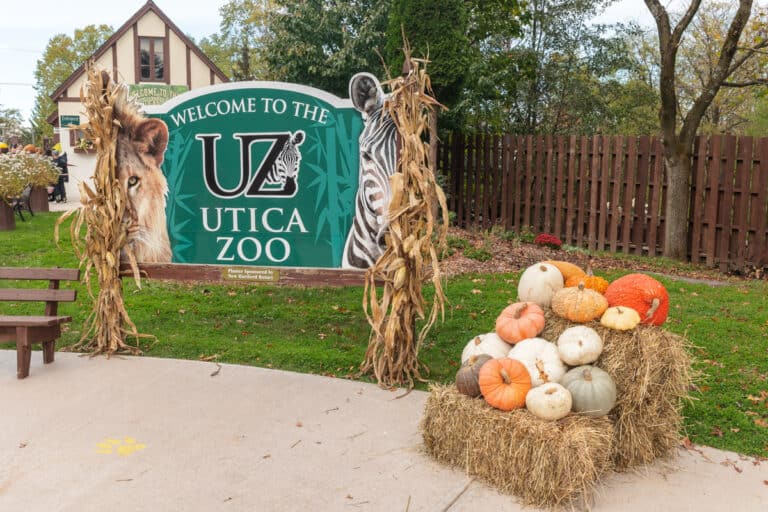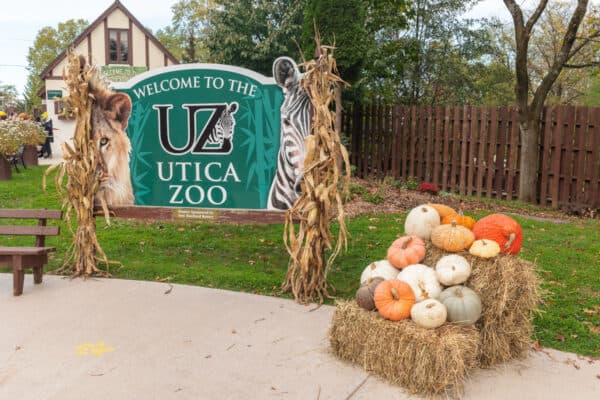 We happened to visit the zoo on the weekend of their Spooktacular Halloween event, which was fun for the kids but did lead to it being more crowded than I would have liked. However, this is a large enough space that even on a crowded day, the individual animal displays didn't typically seem overly crowded.
One of my favorite things about the Utica Zoo was its manageable size. While the enclosures for the animals seemed as large as you'd find at other comparable zoos, the distance between species wasn't overly spaced out, which meant that there was always something to entertain my family.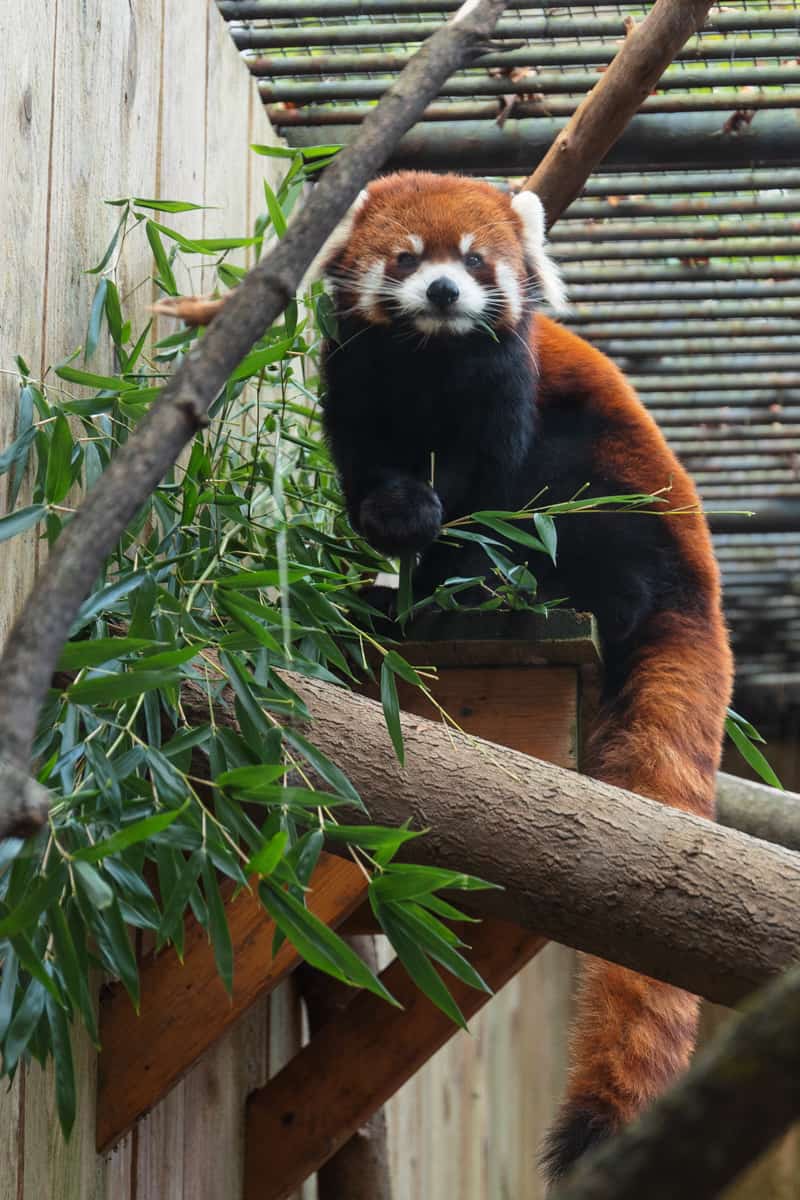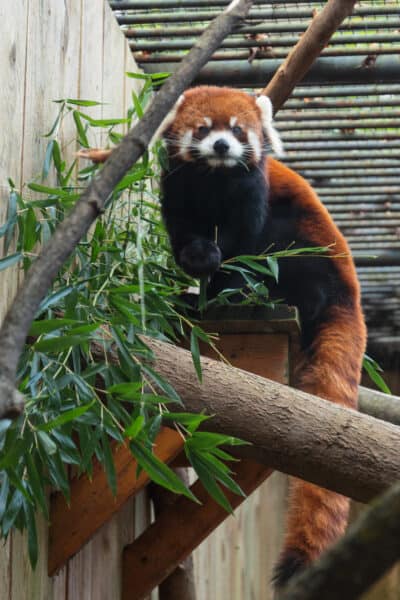 The mix of animals here was also really nice.
While they only had African lions among the major large animals that you often see at zoos, they had some rather unique species including some, like the Uromastyx, that I'd never even heard of before visiting. Some of the other less common animals on display included African painted dogs, Argentinian tegus, and the Patagonian cavy.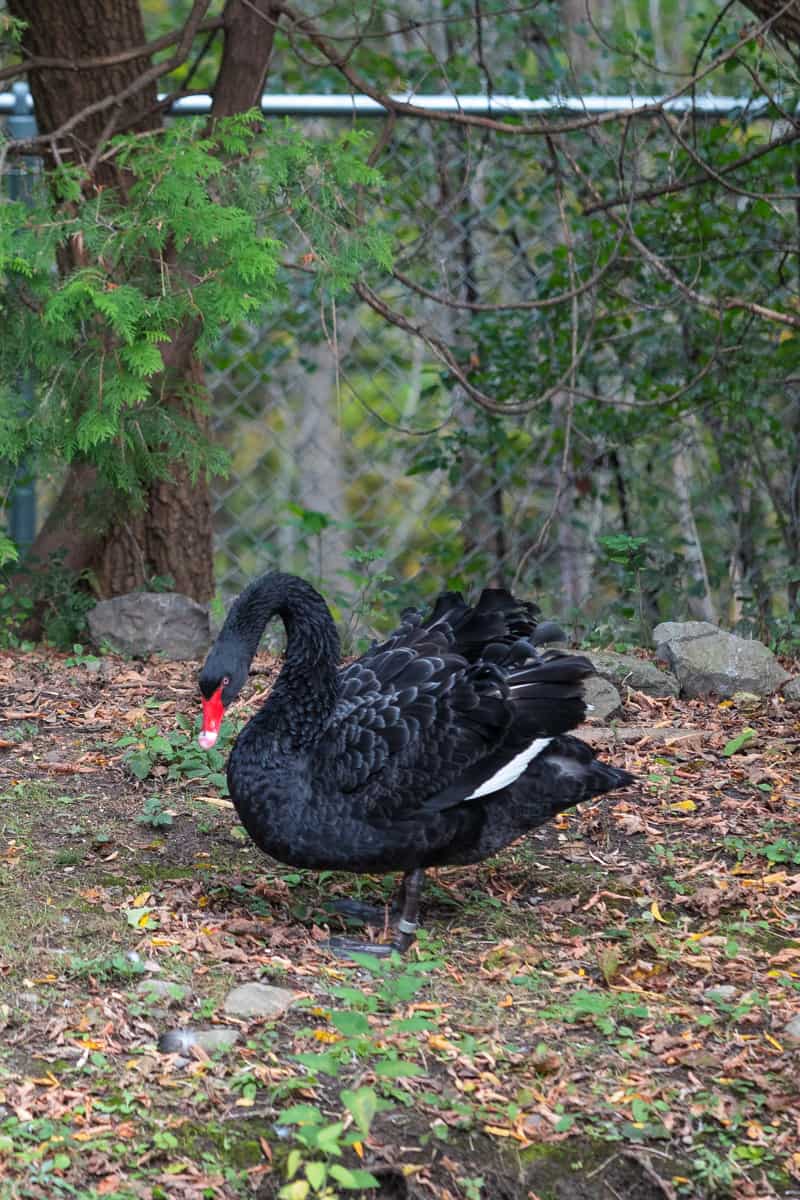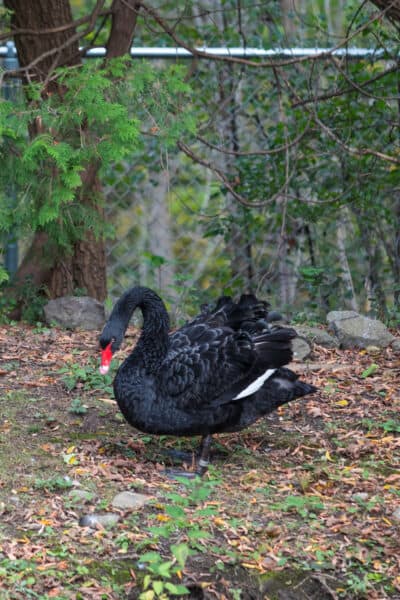 While it would have been fun to have seen popular zoo animals like tigers and elephants, the Utica Zoo does a great job of offering a unique blend of animals that are sure to excite just about anyone that loves wildlife. There is also a reptile house that offers the chance to see some of these smaller animals in indoor enclosures.
In addition to the animals, there are a few other neat features of the Utica Zoo.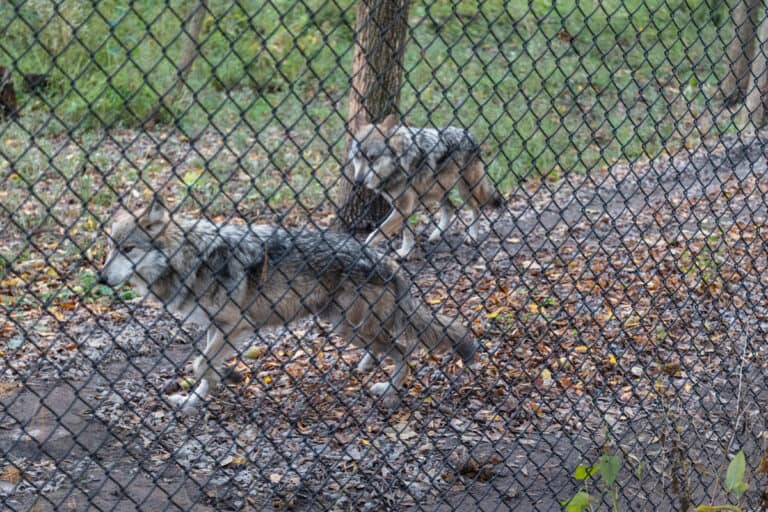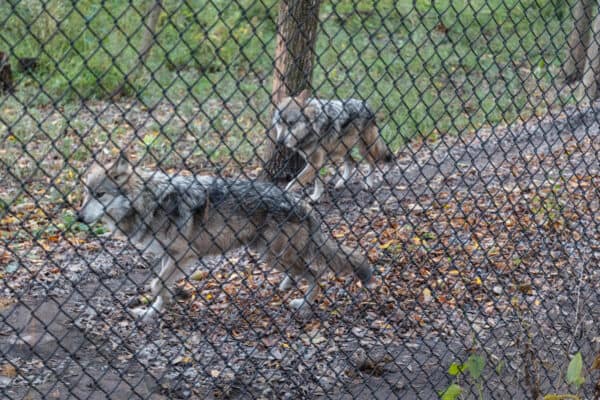 For one, the zoo features a really awesome playground for kids that has a really fun and unique design to it. However, you might want to avoid taking your kids past this too early in your visit because, if they are like mine, it'll be hard to get them to stop wanting to play here.
Also, on the northern edge of the zoo, you'll find the North Trek Trail.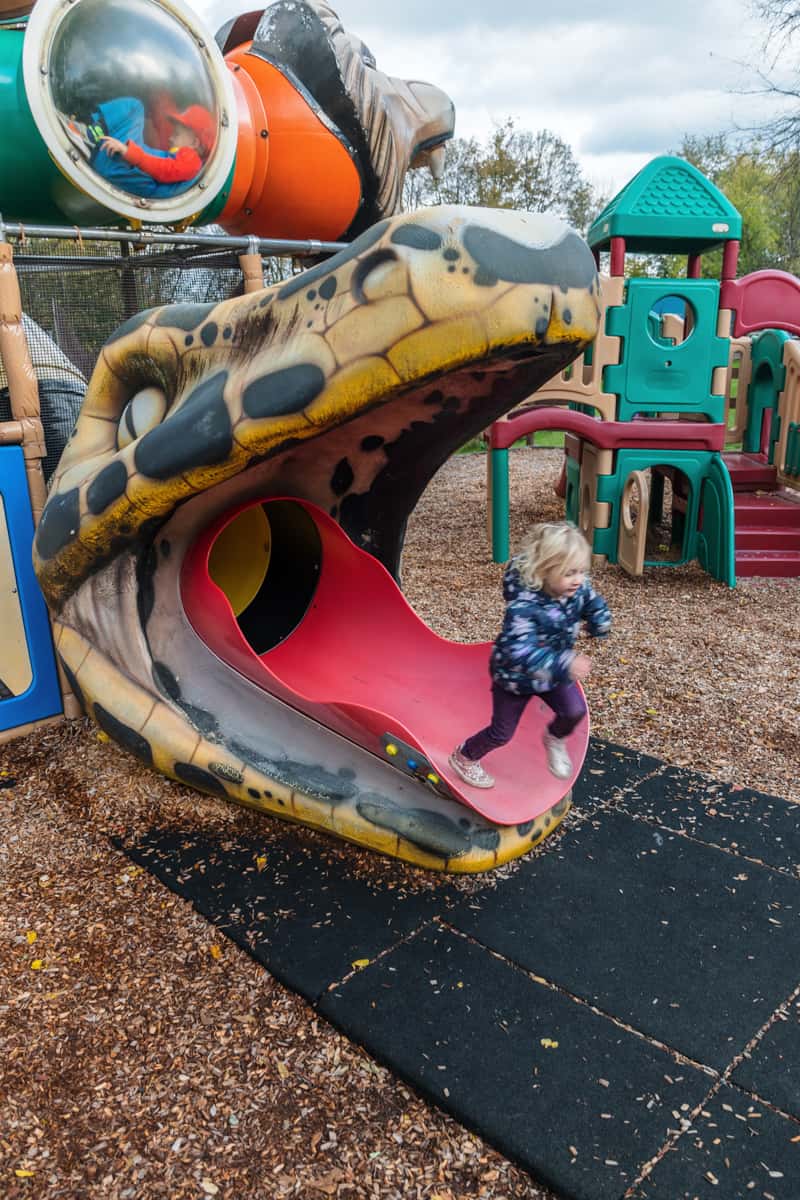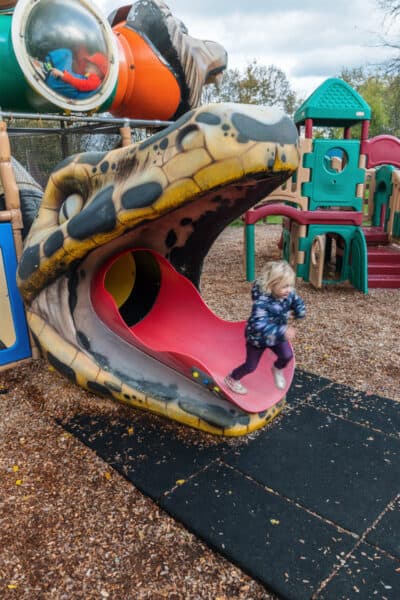 This short wooded trail is a really neat spot that features some fun and unique interactive activities for kids (and some that are even fun for adults). These activities are all related to animals and nature in some way and offer both the chance to play and to learn.
It's also worth making sure that you visit the far end of the zoo in the Asian Realm area for the great view of downtown Utica. This spot, which is marked on the map, really does offer a phenomenal view of Central New York and is worth a quick stop to check out.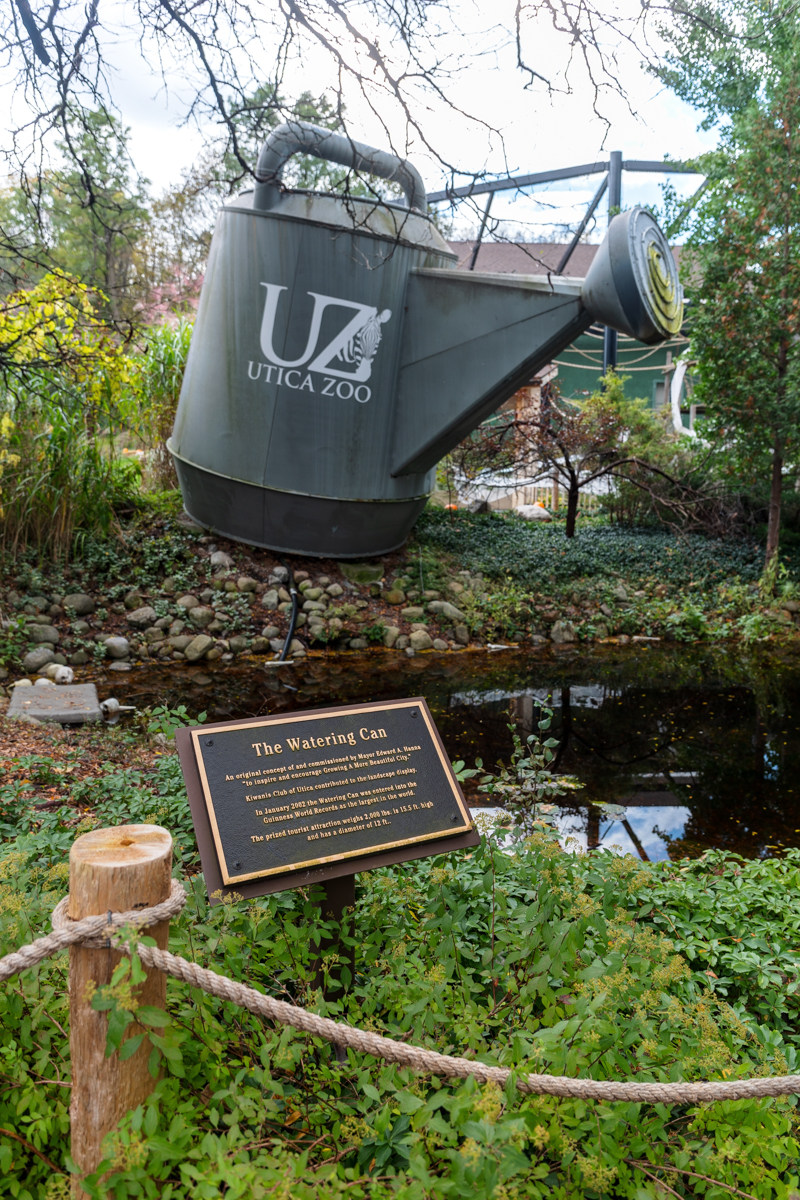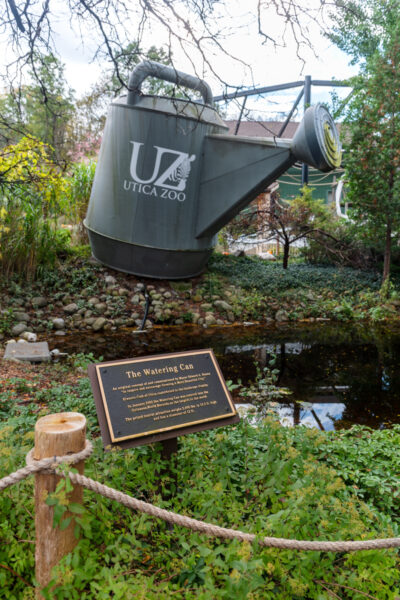 Another surprising attraction at the Utica Zoo is the watering can. Located near the middle of the zoo, this 15.5-foot tall metal watering can is listed by Guinness World Records as the largest watering can in the world. If you love random oddities, this is definitely not to be missed while exploring the zoo.
Overall, the Utica Zoo is really a nice spot to check out if you love animals or have kids and you find yourself looking for things to do in the area around Utica. While it's probably not the type of place that you'd want to drive far out of your way to visit, it's definitely a neat spot within Oneida County to check out. I know my family had a great time!
Looking for even more to visit nearby? Check out Root Glen, Pixley Falls, and Animal Adventure Park.
---
Utica Zoo
Hours: Daily: 10am-4:30pm

Cost: Adults: $9, Children: $6

Website: UticaZoo.org

Address: 1 Utica Zoo Way
Utica, NY 13501
---