Disclosure: This article may contain affiliate links. We will make a small commission from these links if you order something at no additional cost to you.
When I'm traveling with my family, I'm always on the lookout for fun things to do with my young kids. So, on a recent trip through Binghamton, we were excited to check out the Discovery Center of the Southern Tier.
The Discovery Center of the Southern Tier is located a few miles south of downtown Binghamton in Ross Park, home of the popular Ross Park Zoo.
This fantastic children's museum first opened to the public in 1984 and has been in its current building since 1987, though it's gone through a few expansions since moving to the site. The building that it's housed in was once a maintenance barn for the zoo, which gives this space a unique look among children's museums that I've visited.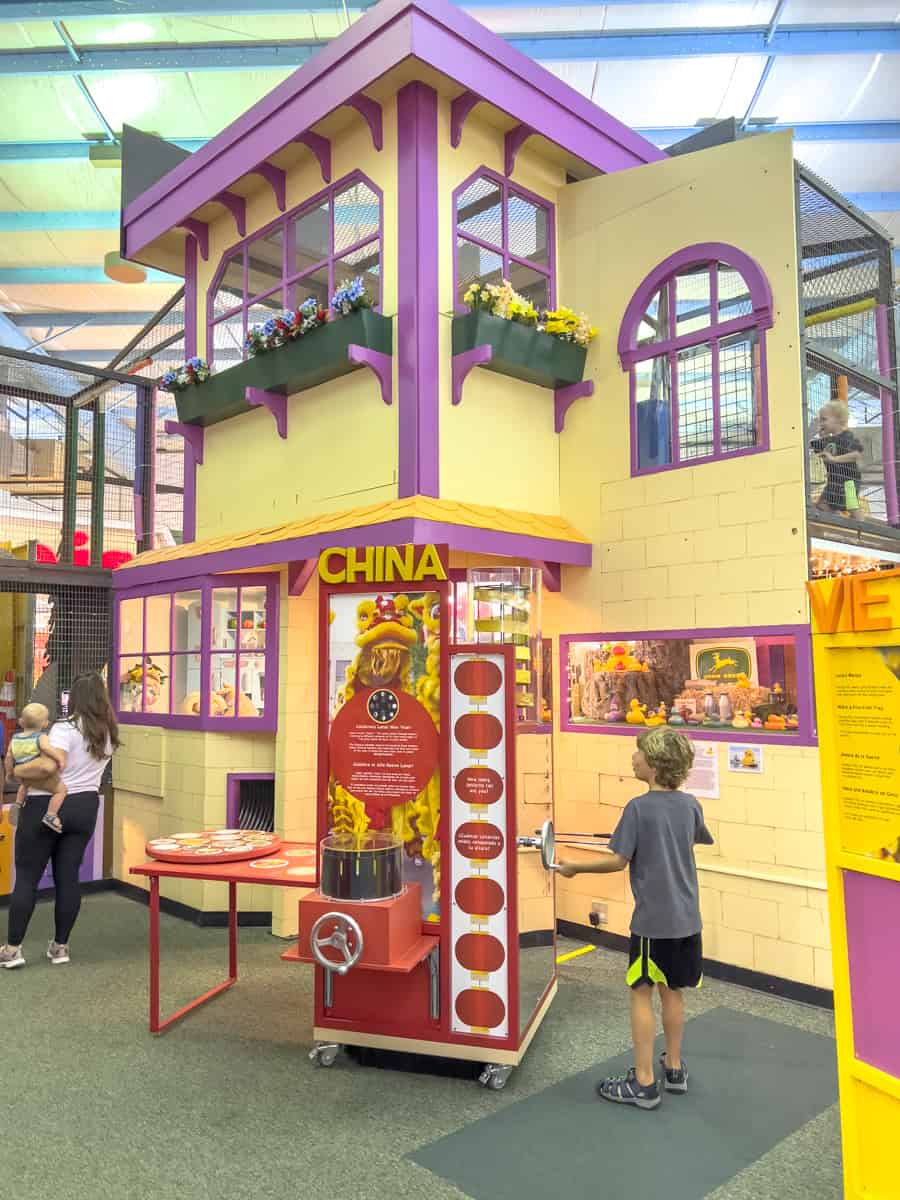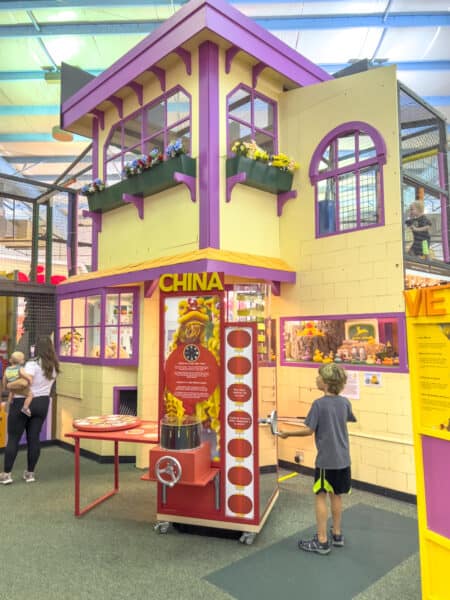 The center is over 20,000 square feet, and it features more than 30 different play areas, meaning that kids will have a really nice variety of spaces to explore during their visit.
When I visited with my two kids (who were 4 and 8 at the time of our visit), they both had a lot of fun and were able to find spots to explore that they both quite enjoyed. I would say that kids up to around 10 would most enjoy this space.
The majority of the Discovery Center of the Southern Tier's play areas are housed in one large room with a very high ceiling. This makes the entire space feel open even while it is segmented nicely into different areas.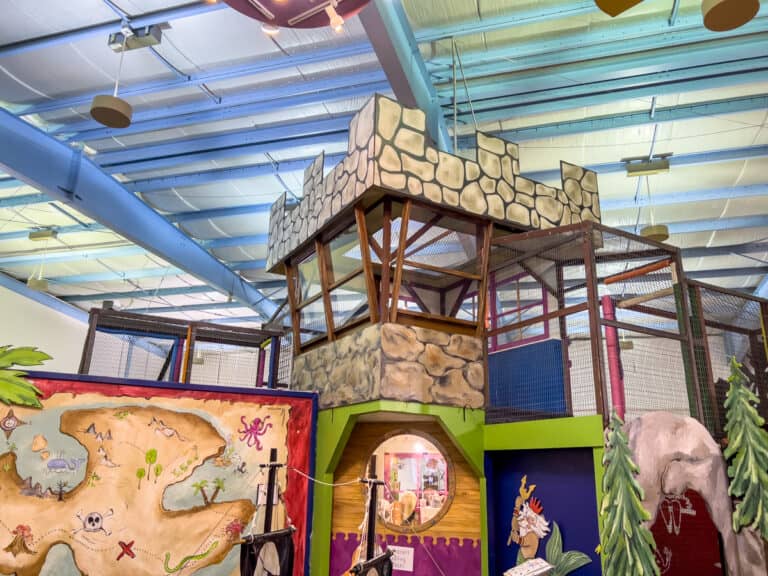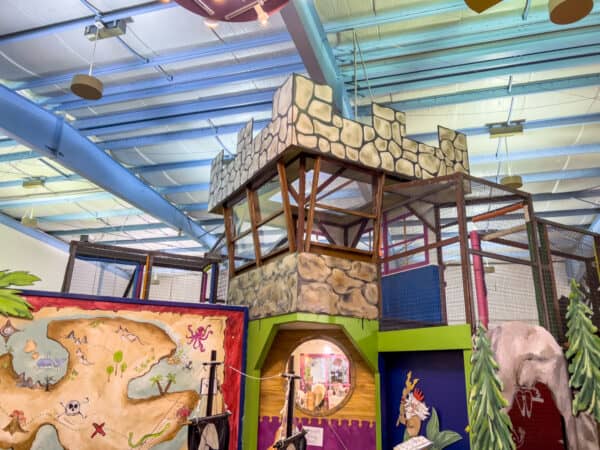 The most obvious feature of the space is the large indoor playground that is located in the center of the center and towers above the rest of the room. While there are certain components here that are more educational, this is undoubtedly one of the most fun spots at the center.
Some of the play areas at the Discovery Center are the types of areas that you find at most children's museums in New York such as a grocery store, a doctor's office, blocks for building, and more. That being said, these spaces are all incredibly well designed and among some of the best I've come across.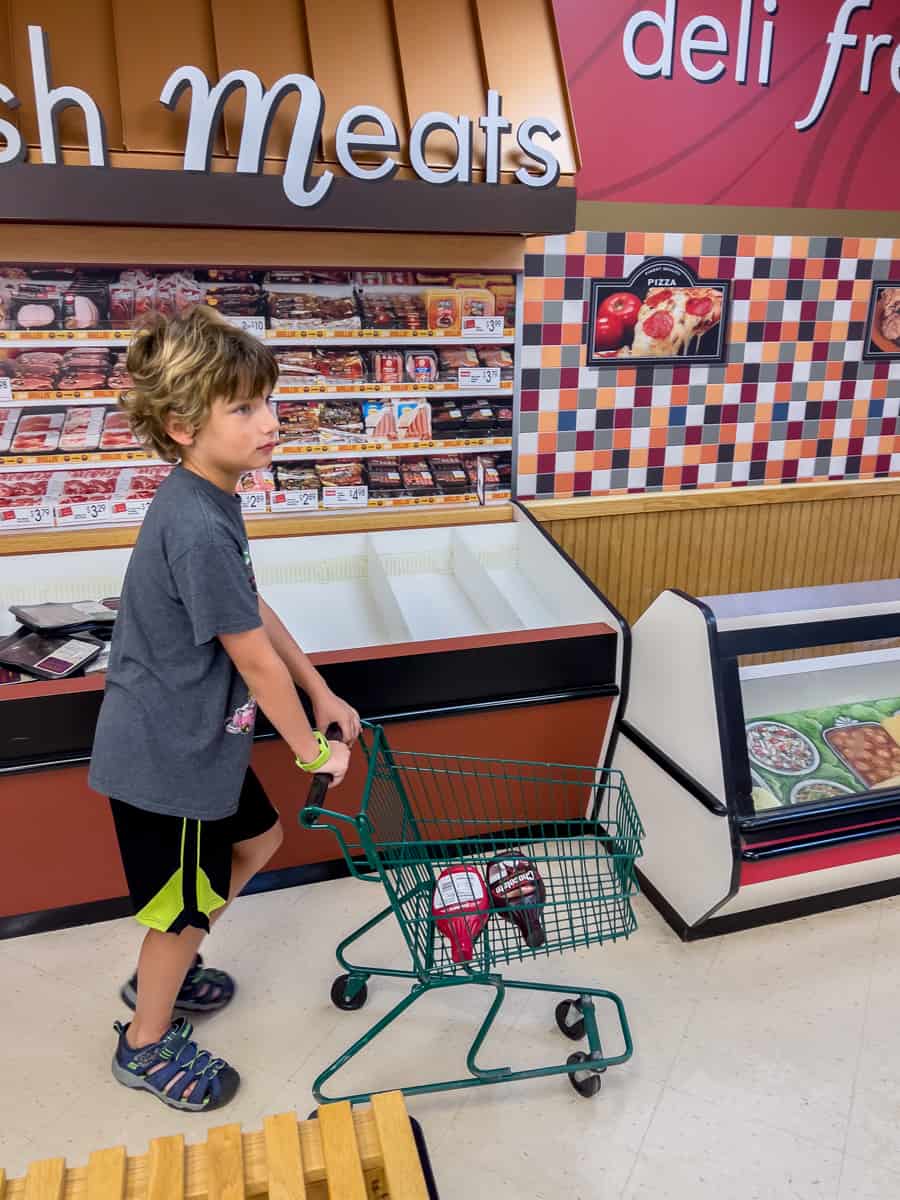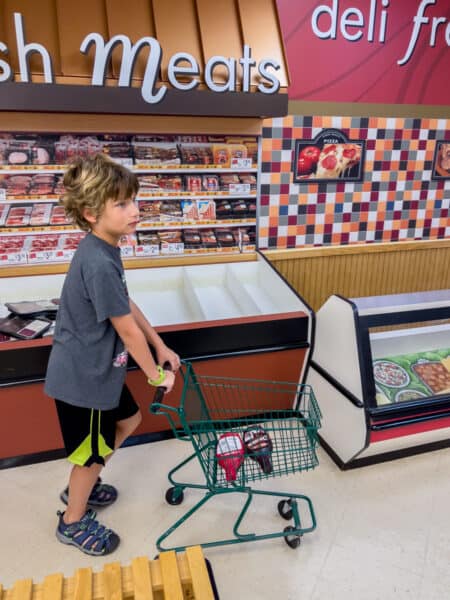 Where the Discovery Center of the Southern Tier really shines is in its more unique spaces. These included a fun machine where you could pull giant bubbles over your body, a neat flight simulator, and a large pretend bee hive, just to name a few.
Another thing that really impressed me about this space was how well they incorporated both local history and world cultures into the space.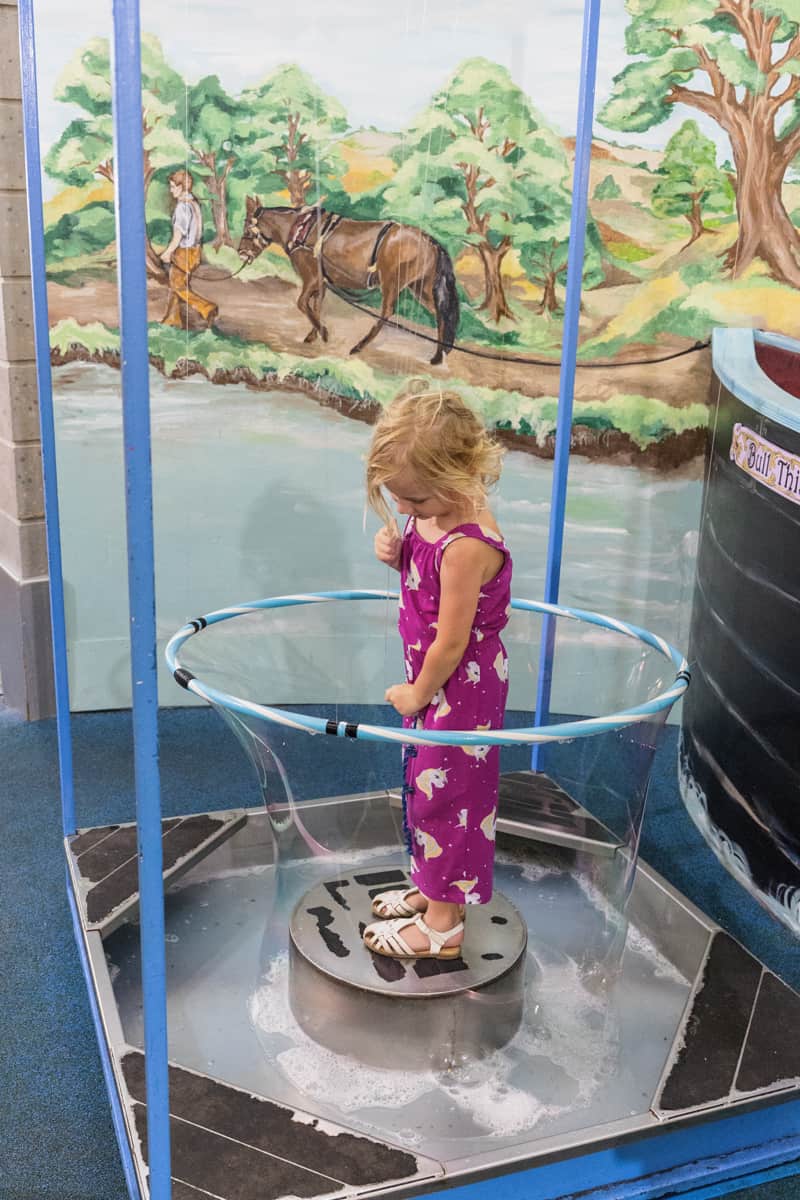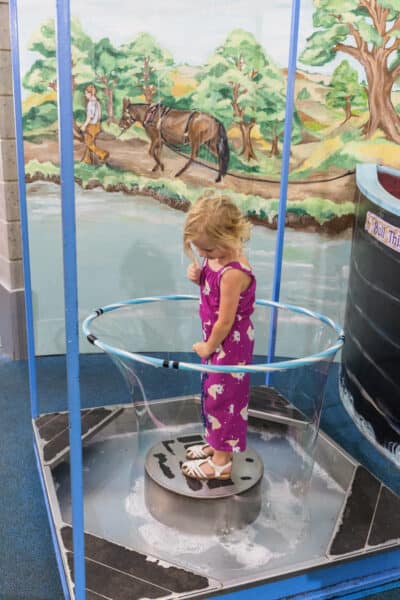 Right at the entrance to the space, there is a canal boat play area that features a small replica of a boat, and a space where kids can learn how canals worked.
Also, spread throughout the center, there are display areas that offer cultural information about various places around the world. These are done in a way that should be interesting to both adults and kids and offer a great way for kids to learn about other cultures and how they are both similar and dissimilar from their own.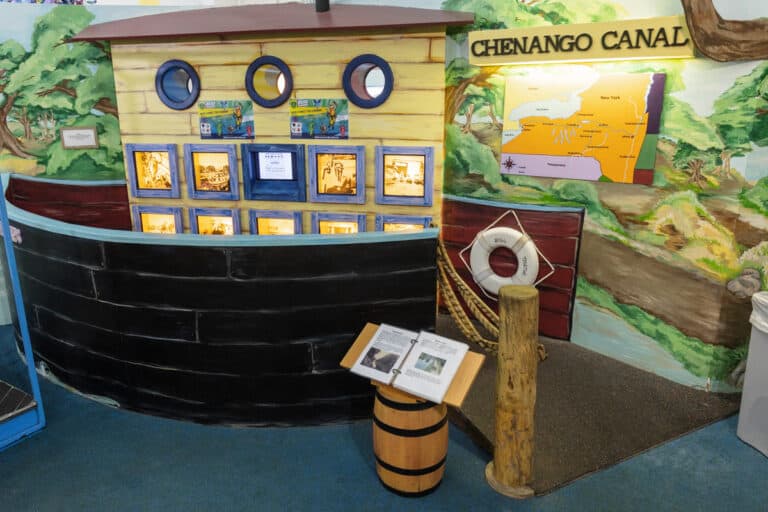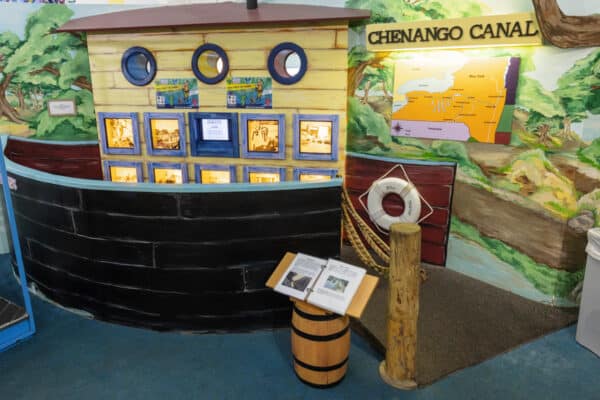 Another part of the Discovery Center of the Southern Tier that's worth noting is actually an outdoor space: The Story Garden.
This play area is located right in front of the center and is one of the most imaginative playgrounds I've seen. It first opened to the public in 2007, you can visit this free playground with or without visiting the rest of the Discovery Center.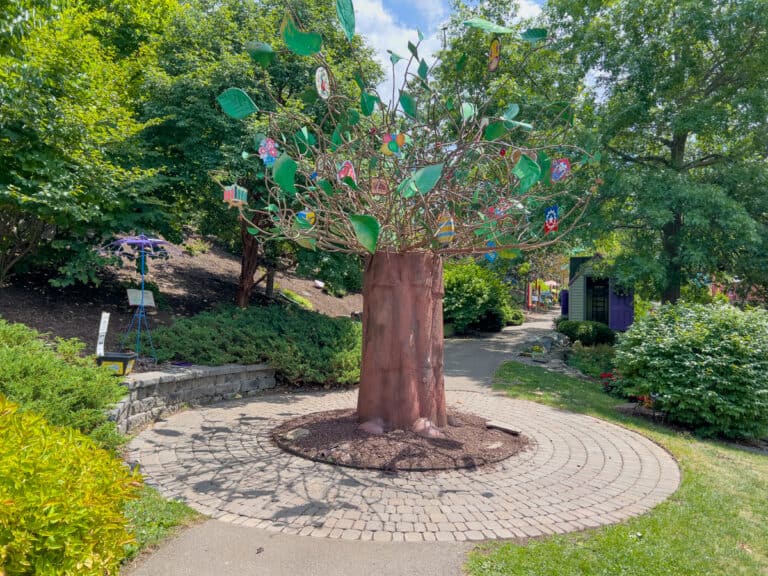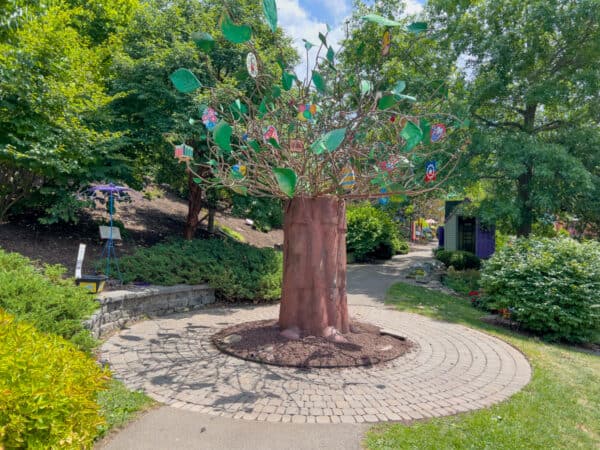 This space features many opportunities for kids to not only read books but to experience them because many of the features of this play space are designed around elements of various children's stories. This means that there is a wide variety of unique play areas here ranging from small play houses to a real police car.
Overall, the Discovery Center of the Southern Tier is a fantastic spot for families with young children to visit, and I was surprised at how great it was given that Binghamton isn't an overly large city. So, while it might not compete with The Strong Museum of Play in Rochester (the best children's museum I've ever visited), it's definitely a fantastic destination in Broome County and the Southern Tier.
If you are exploring the area with younger kids, this is definitely a spot you won't want to miss.
Looking for more places to visit nearby? Check out Animal Adventure Park, Beer Tree Brewing, and Waverly Glen Falls.
---
Discovery Center of the Southern Tier
Hours: Monday-Friday: 10am-3pm
Saturdays: 10am-5pm
Sundays: 12pm-5pm

1st & 3rd Fridays each month: 4pm-7pm

Cost: $10

Website: TheDiscoveryCenter.org

Address: 60 Morgan Rd
Binghamton, NY 13903
---