Disclosure: This article may contain affiliate links. We will make a small commission from these links if you order something at no additional cost to you.
While Corning, New York, is a vibrant city with a great downtown that's filled with small-town charms, its name is nearly synonymous with the glass company that has dominated the town for nearly 150 years. Today, visitors come from around the world to tour the amazing Corning Museum of Glass on the outskirts of the community (as well as The Rockwell Museum in town).
Corning Glass Works, now Corning Incorporated, began as the Bay State Glass Company in Massachusetts in 1851. After moving several times, the company settled in Corning, New York, in 1868.
In 1951, to celebrate the company's 100th anniversary, the Corning Museum of Glass (often simply called CMoG) was opened to the public.
Today, this is one of the premier glass museums in the world and one of the best museums in all of New York. The museum sits across the Chemung River from downtown Corning in a modern-looking building next to the company's headquarters.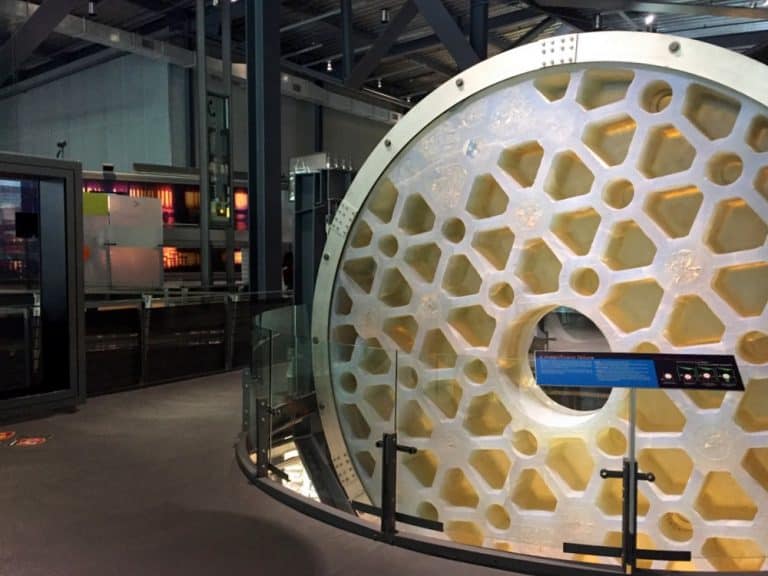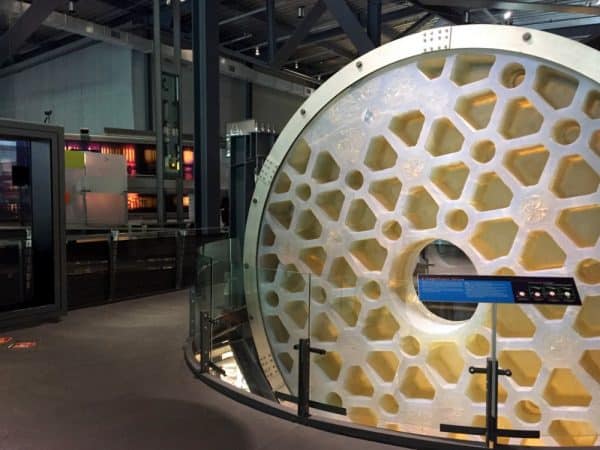 The Corning Museum of Glass is located in a three-story building. Much of the first floor houses their gift shop, a small cafe, and a conference center. The museum's exhibition space is primarily concentrated on the second and third floors, as well as in a few outdoor areas.
All together, CMoG has 50,000 glass artifacts in its collection with pieces of glass dating back more than 3,500 years. These pieces represent many different cultures and include some of the rarest styles of glass in the world. In fact, some are so rare that the techniques used to create them have been lost to time.
There are four main display galleries in the Corning Museum of Glass that cover historical artifacts, Contemporary art, and glass innovations. The displays here cover everything from science to art and history, making this a great stop for almost anyone.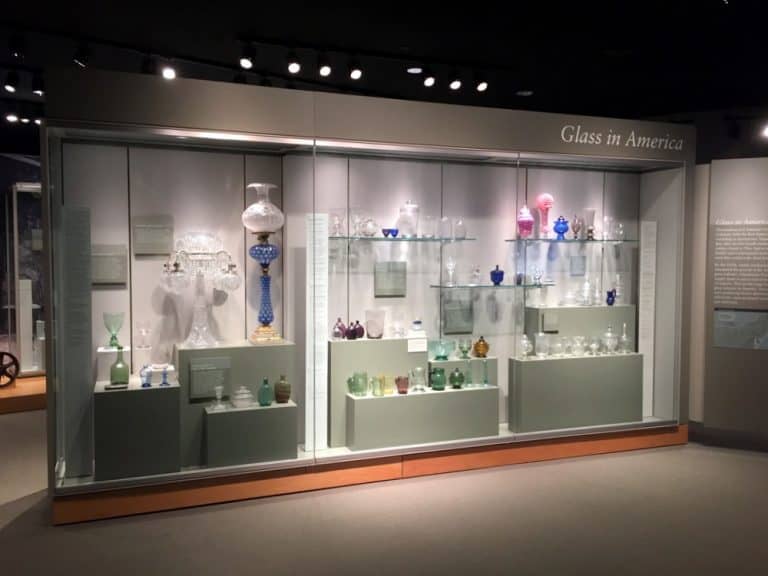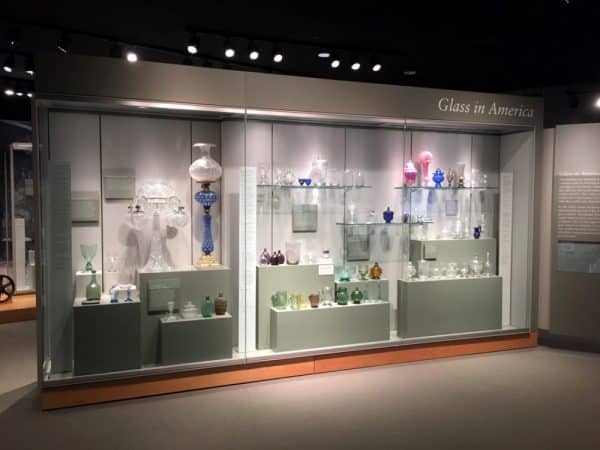 Given the breadth of information in these galleries, it would be very easy to spend hours here no matter how interested you are in the subjects covered.
Start your visit to CMoG in the 35 Centuries of Glass gallery. This space showcases the museum's fantastic collection of historical glass artifacts.
Walking through the gallery, it's amazing to see how glass evolved throughout both time and through different cultures. As you move through the gallery, the pieces of glass become more intricate as techniques improve for making glass.
Some of the pieces on display in this gallery are truly amazing, and it's worth taking your time here to fully appreciate the advancements in glassmaking throughout the years.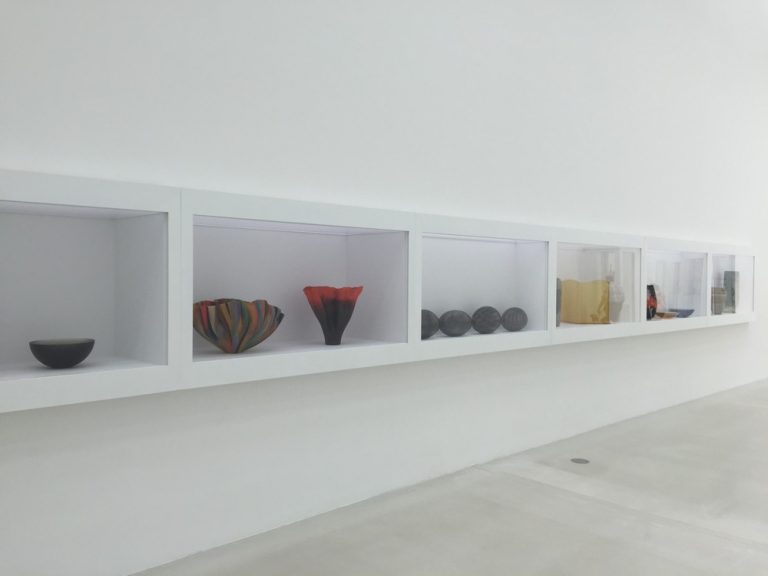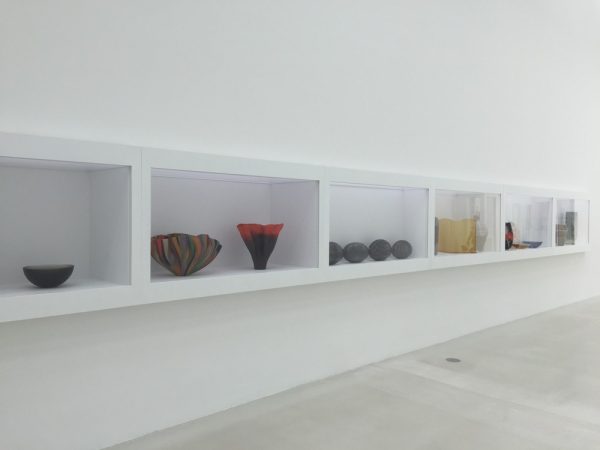 After this historical gallery, head over to the Contemporary Art and Design Gallery.
This 26,000-square-foot gallery is so brilliantly white that it's almost hard to describe. The best description I can think of is that it's exactly what you see depicted as heaven in numerous TV shows and movies. In fact, if you have sensitive eyes, you might want to bring sunglasses with you know. I know I wished that I had had mine.
This gallery is a fantastic art museum highlighting modern pieces of art made entirely or mostly out of glass. The pieces here are truly spectacular and rival the type of art pieces that you would expect to see in the world's great art museums.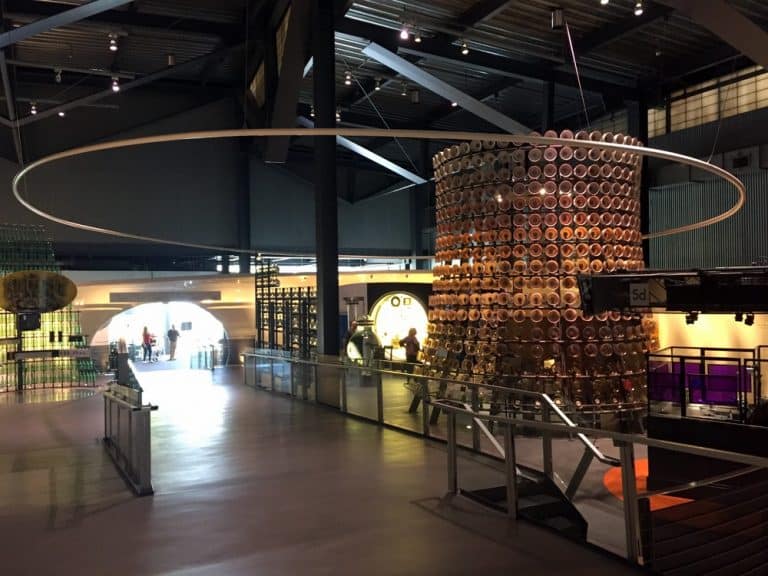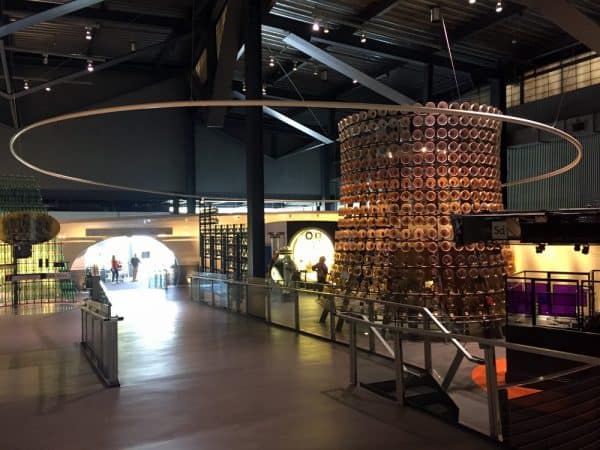 The last large gallery that's part of the museum's permanent collection is the Innovation Center. This gallery covers the science of glass with many fun and interactive displays.
The gallery highlights how improvements in technology, many made by Corning Incorporated, have improved our lives and made them both better and safer over the years. This includes everything from showing how glass breaks to how fiber optics are connecting us together.
In some places, it's a bit promotional for Corning themselves, but overall, it's just a great overview of the science of glassmaking and the products made from this versatile material.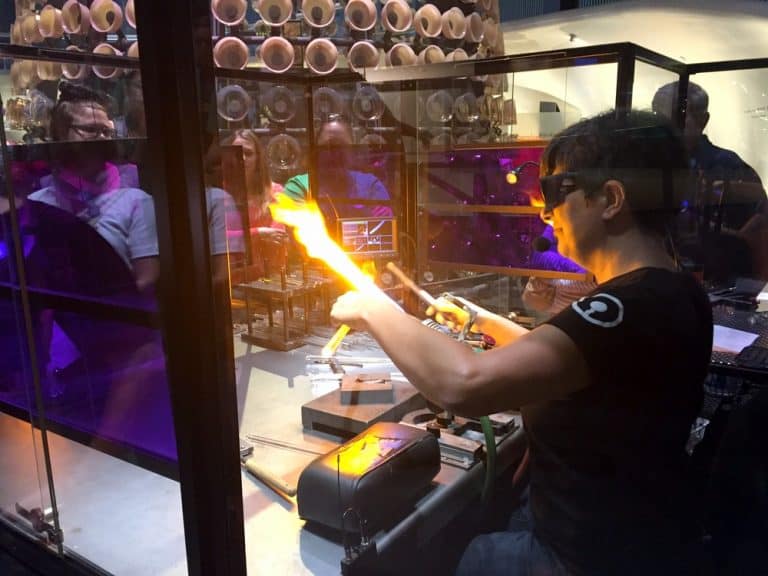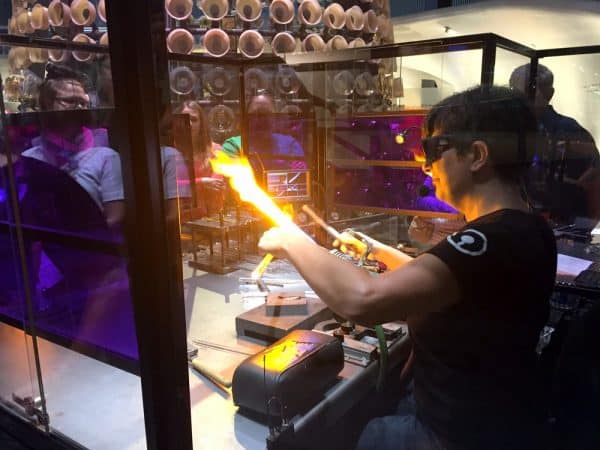 In addition to the great galleries at CMoG, the museum also features daily glass making exhibitions around the museum.
Artisans pop up throughout the museum showcasing everything from glassblowing to hot glass demonstrations. Watching these great artists work is quite amazing.
For those that want to take it a step further, visitors can make their own piece of glass to take home for a small extra charge.
Without a doubt, the Corning Museum of Glass in Steuben County, New York is a fantastic destination. Whether you love art, history, or science, make sure to add this museum to your list of places to visit when traveling the Finger Lakes.
Where to Stay in Corning
Looking for somewhere to stay in Corning, New York? I enjoyed my stay at the Radisson Hotel Corning, which is located near downtown and a short walk from the museum. The Hilton Garden Inn and Staybridge Suites hotels are located even closer to the museum.
Looking for more places to visit nearby? Check out the Glenn Curtiss Museum, the waterfalls near Ithaca, Hector Falls, TripEnd Brewing, and Taughannock Falls.
---
Corning Museum of Glass
Hours: Daily 9am-5pm

Extended hours Memorial Day-Labor Day

Cost: Adults: $22
Tickets good for two consecutive days

Website: CMOG.org

Address: 1 Museum Way
Corning, NY 14830
See map below for other area attractions.
---