Disclosure: This article may contain affiliate links. We will make a small commission from these links if you order something at no additional cost to you.
The Finger Lakes of New York is considered one of the best wine regions in the United States. And, while I'm more of a beer drinker, I couldn't visit the area without sampling at least one winery.
So, on the recommendations of a friend, I headed over to Boundary Breaks Winery and Vineyard.
Boundary Breaks is located near Lodi in Seneca County, New York. It sits on a bluff along the eastern shores of Seneca Lake. It is roughly halfway between the northern and southern ends of the lake, making it easy to visit from nearby spots like Watkins Glen, Geneva, Ithaca, and Seneca Falls.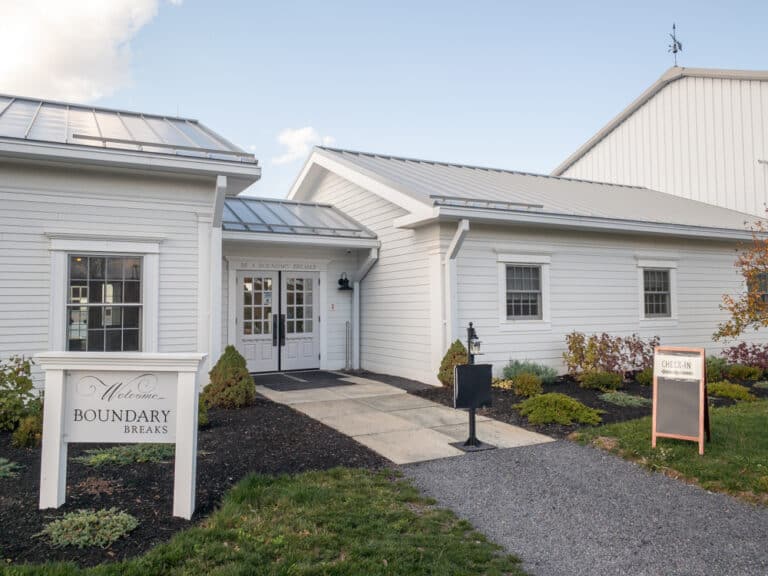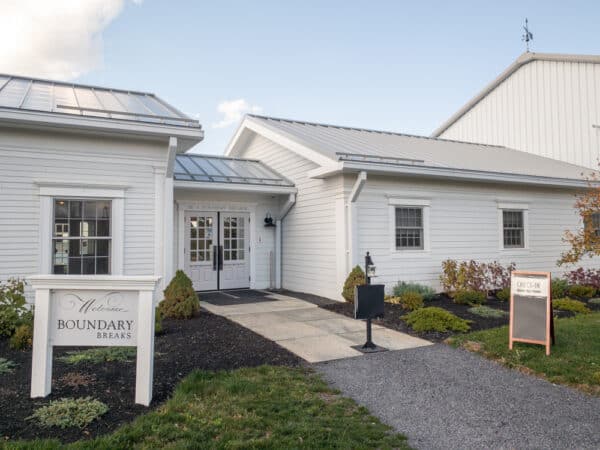 The land that would become Boundary Breaks was purchased in 2007. This 120-acre plot near Seneca Lake had been farmland before it was purchased to create a vineyard by owner Bruce Murray.
The goal of Boundary Breaks was the create some of the finest rieslings in the world, ranging from dry to semi-sweet. While most of their vineyard consists of this grape, they also produce several other cold-hearty varieties on-site.
Compared to some of the other wineries in the Finger Lakes, Boundary Breaks is fairly simple. They have a nice, but simple tasting room located along the upper edge of their vineyard. This helps create a relaxed environment that's perfect for sipping wine.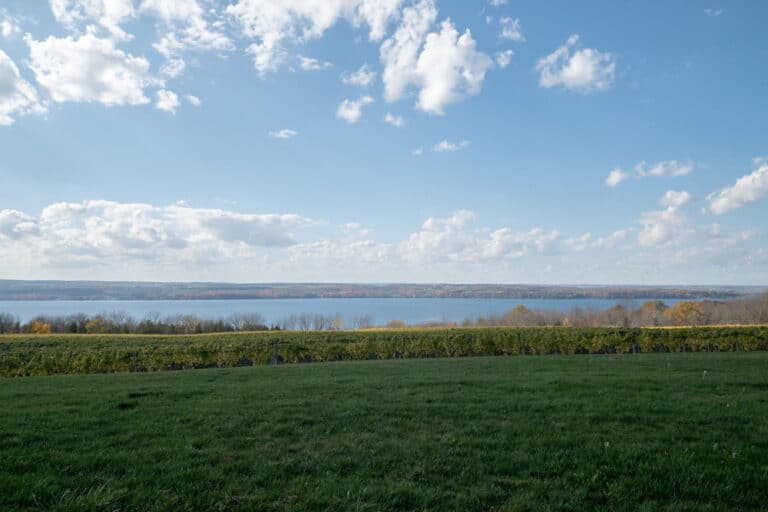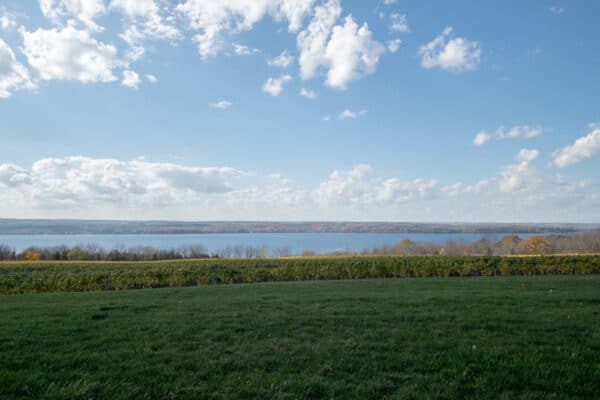 Other than space for tasting and a large assortment of their wines, there is very little inside the tasting room. However, this helps keep things simple and relaxing.
Outside, there is a large patio space where you can sit out and enjoy a wine tasting while overlooking the beauty of this vineyard and out over Seneca Lake. This is truly a breath-taking spot.
My wife and I were fortunate enough to snag a couple of Adirondack chairs overlooking the vineyard and lake on a beautiful October afternoon. We had previously tried some Boundary Breaks wines but were excited to finally get a nice tasting of their offerings.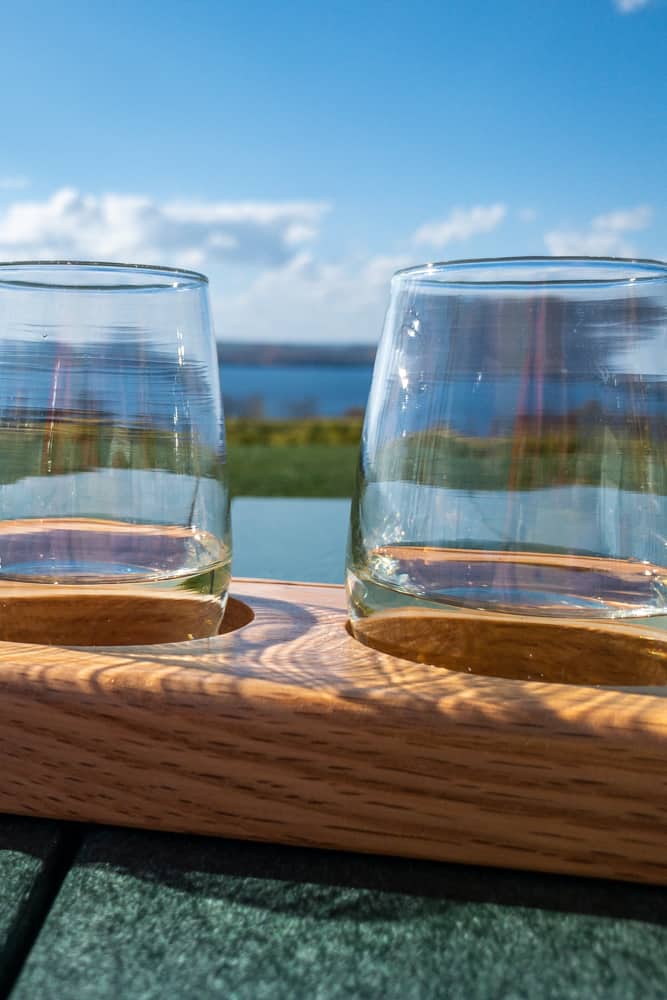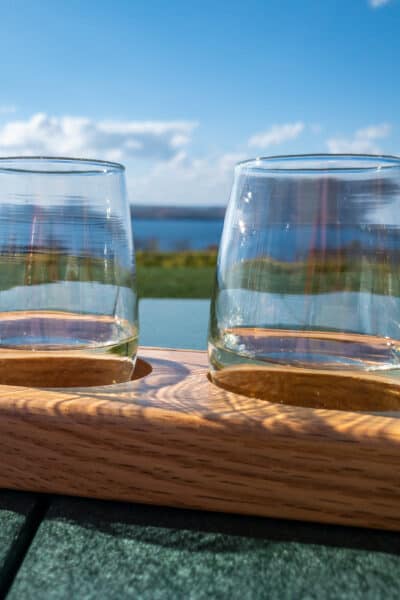 The standard wine tasting at Boundary Breaks includes five different wines. While we had a bit of overlap in our selections, we were able to try eight different wines on our two samples. This gave us the ability to try nearly all of the wines Boundary Breaks offers.
Given that they specialize in rieslings, we opted to try all four that were on offer during our visit. While I tend to think of this as a sweeter wine, the rieslings at Boundary Breaks actually range from dry to semi-sweet.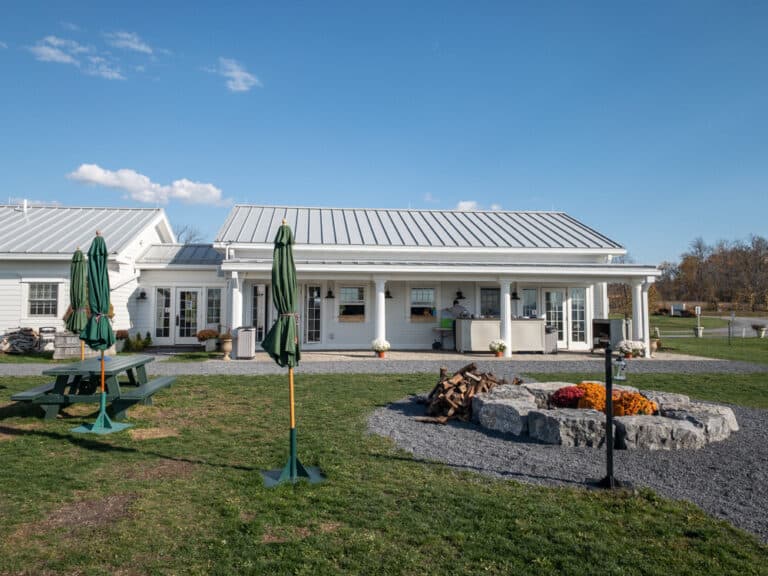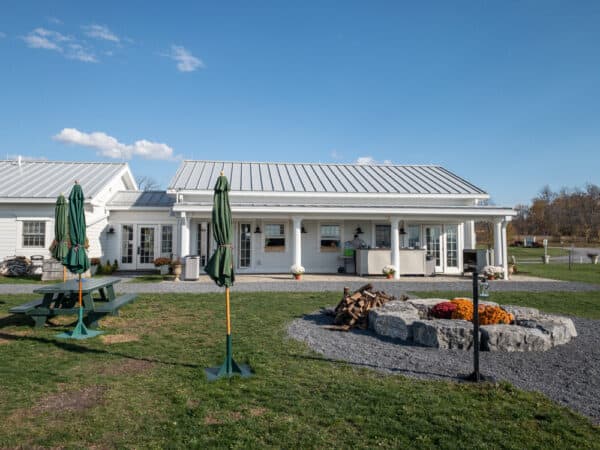 When sampling these wines, it's easy to see why Boundary Breaks is so well known for this type of wine. The flavors are complex and delicious, and they are good enough for even a wine novice like myself to appreciate.
It came as no surprise when I learned that their Dry Riesling #239 is often considered one of the world's best wines. Fortunately, however, it doesn't have a price tag to match and is quite reasonable for nearly any budget.
In addition to rieslings, Boundary Breaks also offers several other styles of wine.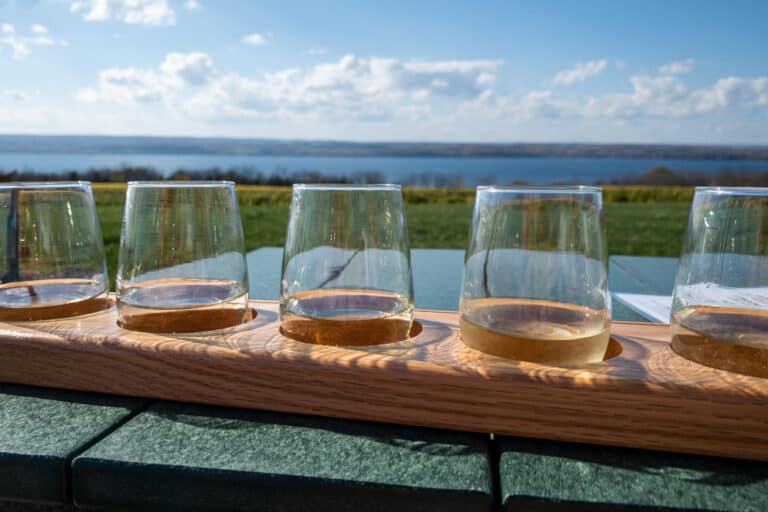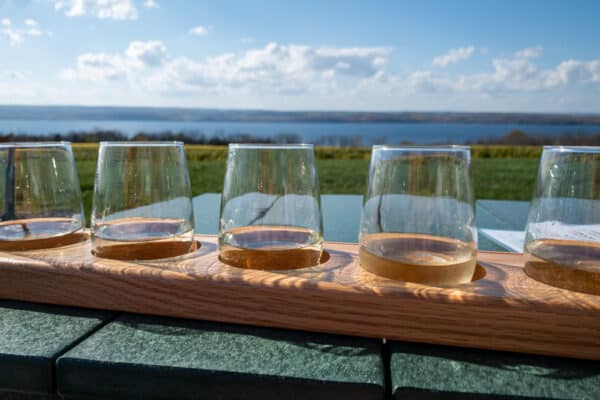 My favorite of these is their Gewürztraminer. This is a grape that isn't often seen in the United States, so you won't find a ton of wineries offering this style. This is definitely a wine that's worth trying when visiting Boundary Breaks.
It's also worth noting that while Boundary Breaks does not offer food beyond basic crackers and a few other snacky items, they do offer full pours of their wines if you want to extend your stay beyond a simple tasting.
Overall, Boundary Breaks is a fantastic winery to visit, and I'd highly recommend making a stop here if you are traveling in the Finger Lakes. Even if you, like me, only have a passing interest in wines, you are sure to enjoy the splendid wines available here.
Looking for more things to do nearby? Check out Hector Falls, Taughanncok Falls, and the It's a Wonderful Life Museum.