Disclosure: This article may contain affiliate links. We will make a small commission from these links if you order something at no additional cost to you.
New York is home to more than 400 breweries, but none are older than Genesee Brewery in Rochester, New York.
Opened in 1878, Genesee Brewery (referred to as Genny by many locals) is one of the most popular breweries in the state producing a variety of beer styles. Since 2012, Genesee has run a brew house in a building that was once part of the original brewery campus and is located directly adjacent to the Genesee River.
The brew house is inside a two-story building just north of downtown Rochester. Located adjacent to the main Genesee brewery, the brew house offers the chance to sample their beers and learn more about the company's history.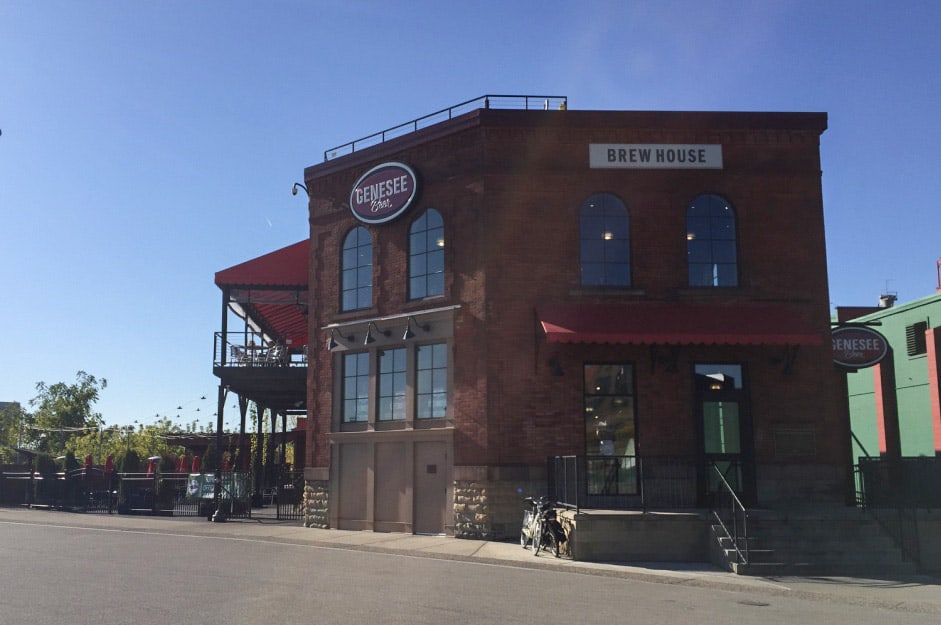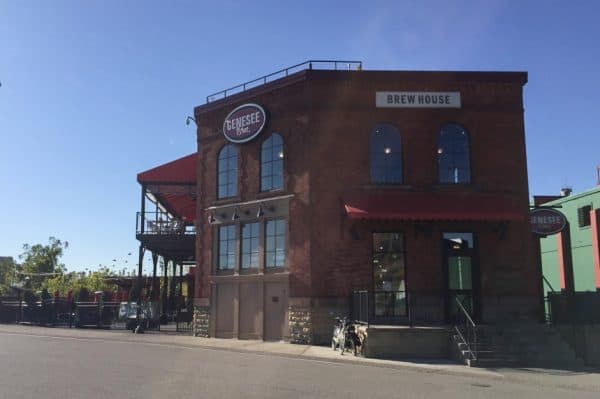 However, even if you're like me and had never had the opportunity to try their beers, the Genesee Brew House is worth visiting for one main feature: the view from their rooftop deck.
From this deck, which is open during the warmer months of the year, there is an absolutely fantastic view of High Falls and the Rochester skyline. In fact, while it's not the only view of this beautiful waterfall, it's definitely one of the best spots to see it from.
And, in my opinion, there's little better on a warm day than enjoying a beer while overlooking a 100-foot waterfall.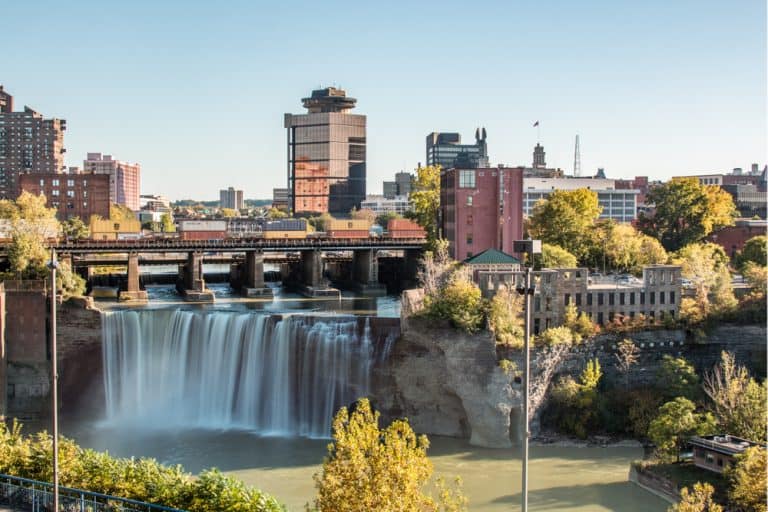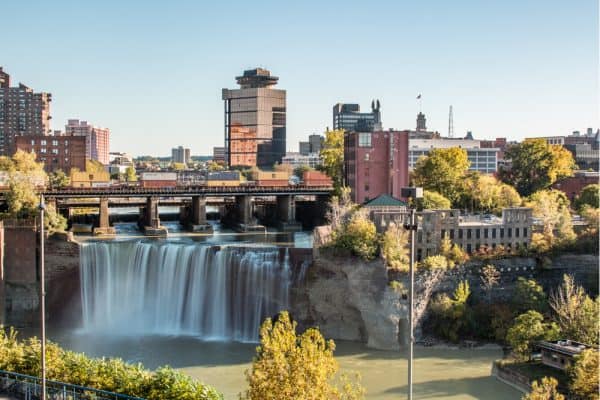 However, if I'm being perfectly honest, I don't find the beer at the Genesee Brew House very good.
I'm an admitted beer snob and if you have a palet accustomed to high-quality craft beer, you'll likely feel the same way. On the other hand, if you enjoy beers from the major beer producers or companies like Yuengling, you'll likely enjoy the beers at Genesee.
I do have to say, though, that the food here is pretty good and is a nice mix of traditional bar food and German delicacies. If you are looking for a place to grab a casual bite to eat in Rochester, this is a nice choice.
While the rooftop deck and outdoor patio are closed during the colder months, there is indoor seating on the brew house's second floor throughout the year. Most of the seating features table service, though if you opt to sit on the rooftop deck (and you should on a nice day), you'll have to order at the bar.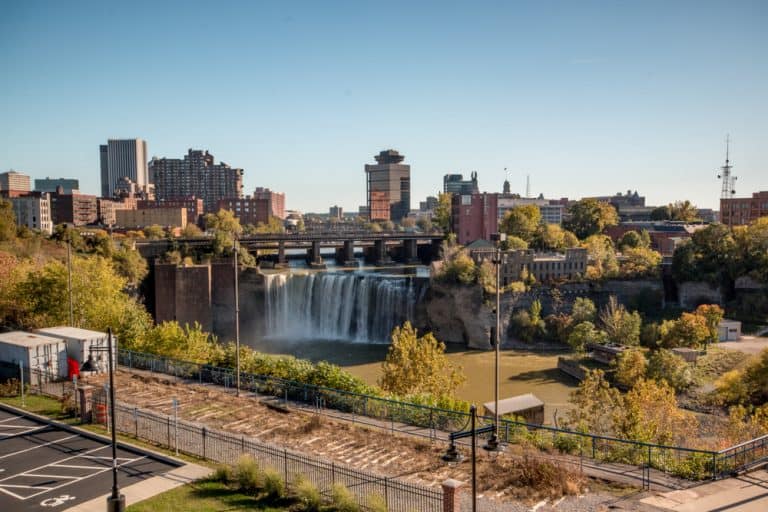 The first floor of the Genesee Brew House in Rochester features a large shop filled with Genesee souvenirs, a museum showcasing the history of the company, and a small brewery where they concoct some of the small-batch brews that are served here.
Even if you aren't looking for a bite to eat or a beer, this is a great spot to get a souvenir or to check out a fun and free museum in Rochester.
So, while this might not be one of the best breweries in Rochester for lovers of craft beer, the amazing views from the rooftop deck, good food, and nice museum and gift shop make the Genesee Brew House one of the best things to do in Rochester, New York.
See more waterfalls on the Genesee River at Letchworth State Park.
If you're looking for more traditional craft beer in Rochester, check out nearby Fifth Frame Brewing.
Looking for more places to visit in the area? Check out Seabreeze Amusement Park, Charlotte-Genesee Lighthouse, Wolcott Falls, and the best breweries in Syracuse.