Disclosure: This article may contain affiliate links. We will make a small commission from these links if you order something at no additional cost to you.
When I'm traveling, I always love trying locally-brewed beer and locally-roasted coffee. While I usually have to head to different spots to try each, that's not true at Fifth Frame Brewing Company in Rochester, New York.
Fifth Frame Brewing Company is located in the St. Paul Quarter of the city, less than a quarter-mile walk from the beautiful High Falls and less than half a mile from the popular Genesee Brew House. Their location in downtown Rochester is unique in that it serves a variety.
In the morning hours, Fifth Frame is open for their own roasted coffee and espresso drinks, as well as breakfast sandwiches. Then, in the afternoon and evening, they switch menus and serve their own beers, as well as lunch and dinner food options.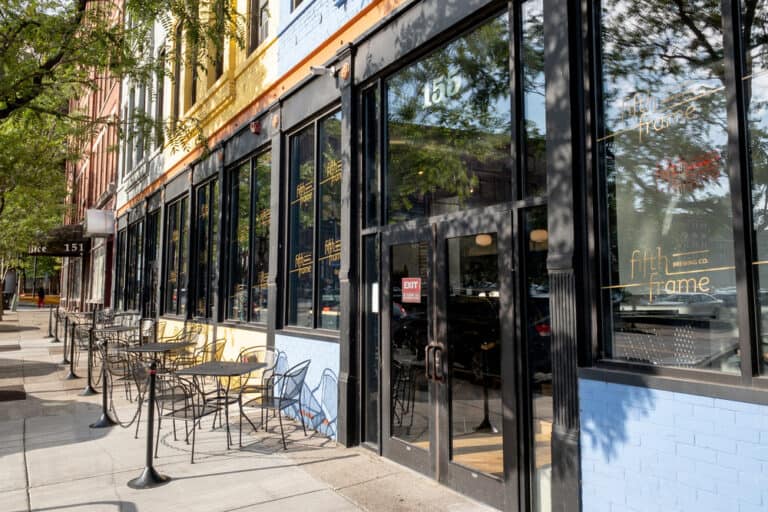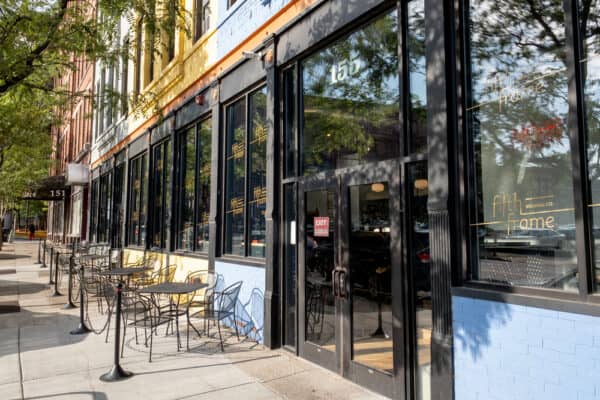 During a recent trip to Rochester, I had a chance to stop by for both the morning rush to get a cup of coffee and in the evening for a few beers. Unfortunately, I didn't have a chance to try the food, but from looking at the menu, I'll definitely make a point to eat here the next chance I get.
In the morning, Fifth Frame is just like any other great local coffee shop. You can purchase a simple house-roasted coffee, get an espresso drink, or even try some locally-made kombucha. They also offer several different types of milk, which should please just about anyone.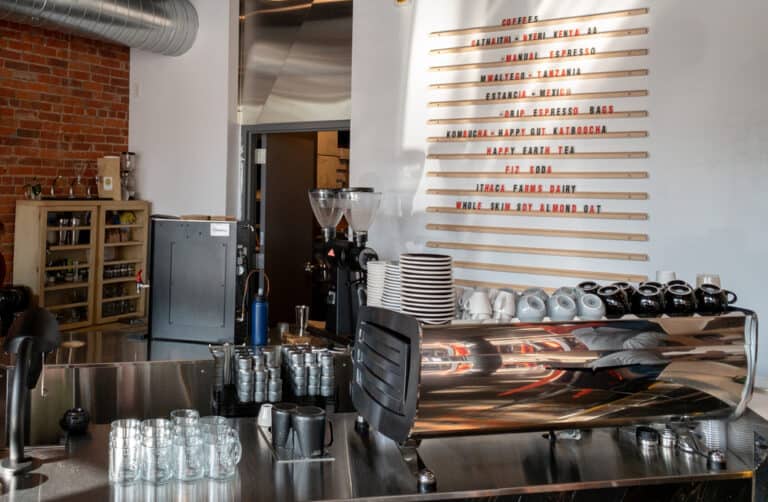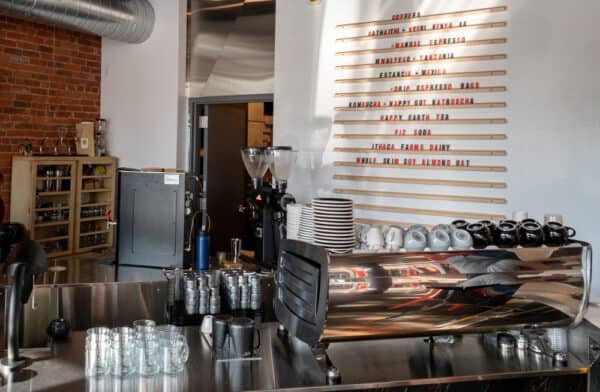 The coffee I had here was really good, and it showed that they put a lot of effort into crafting a great brew. I especially loved that all of the offerings were single-origin, which better allows you to appreciate the nuance in each type of bean.
While I couldn't find any information about when Fifth Frame switches from being primarily a coffee shop to being a brewery (I suppose you might be able to get a beer when they open in the morning if you wanted), they certainly offer beer in the afternoon and evening.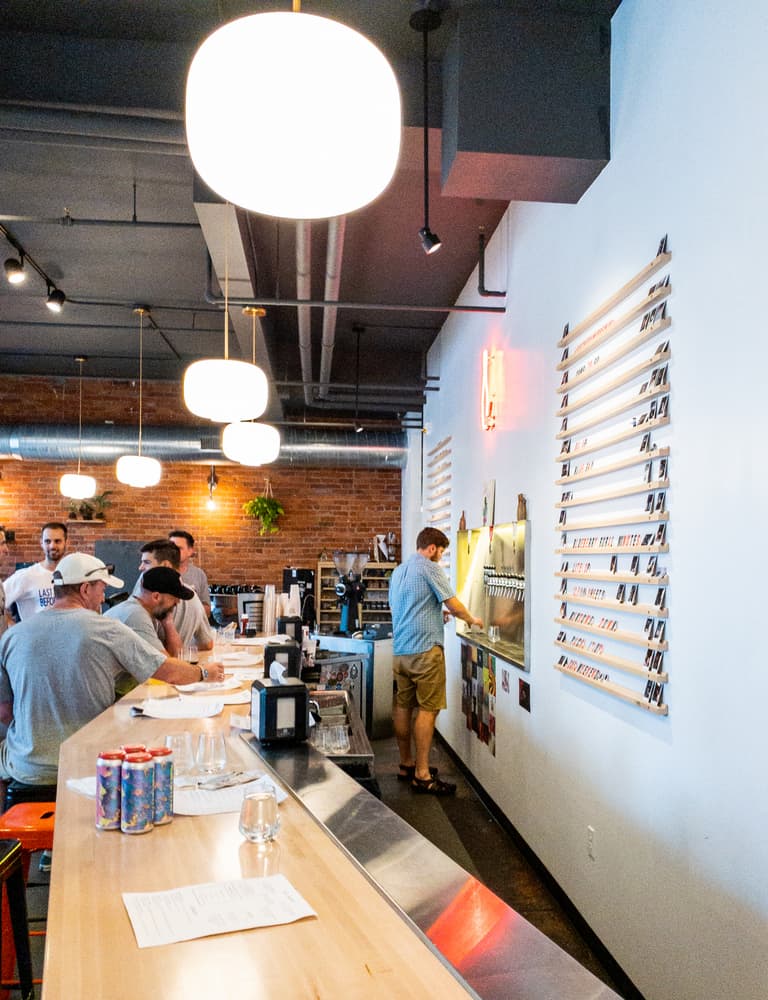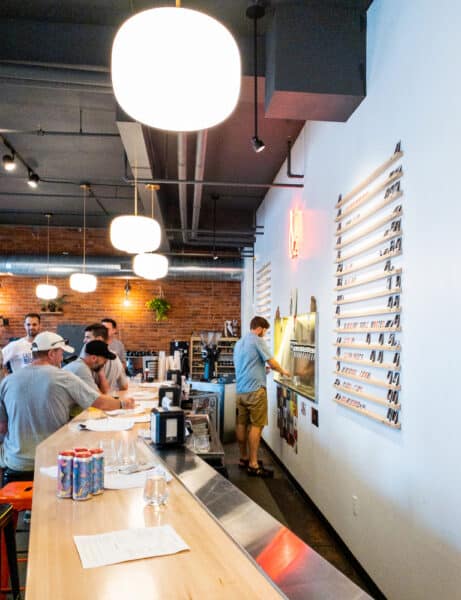 During my visit, Fifth Frame Brewing had 11 different beers on draft. For the most part, these beers were either IPAs or coffee-infused ales (of course using their own coffee).
It's worth noting that while Fifth Frame doesn't offer flights, they do offer four-ounce pours of their beers, so you can pretty much make your own flight or get a full or half pour if you'd rather.
I opted to try four different beers: three IPAs and a pale ale. I would have loved to have tried a coffee beer, especially a Boom Boom (a beer with an espresso shot added), but since it was late evening when I visited, I decided that coffee was a poor choice. Next time.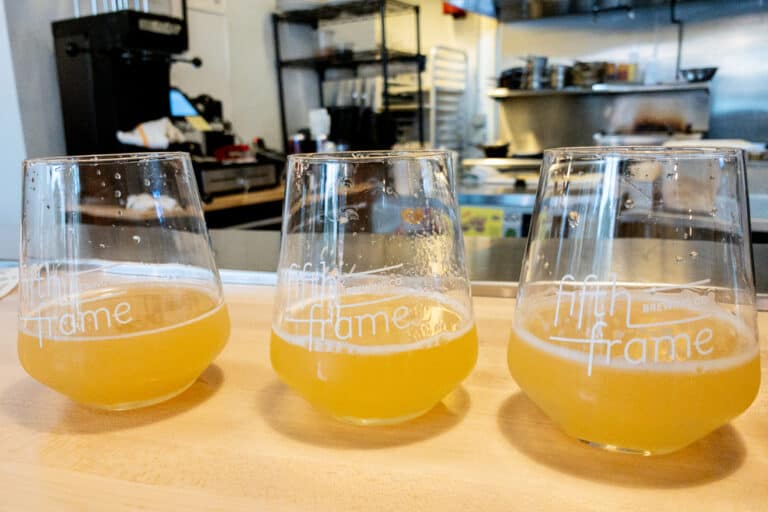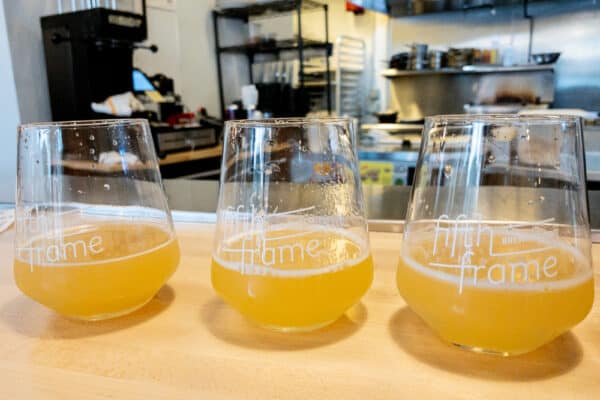 Of the beers I had, I thought the three IPAs were quite delicious, but that the Lite Up Pale Ale was on the weaker side.
Windows Down IPA was one of the beers that they offer in cans, and I was intrigued by the description's tasting notes including "rock candy". I found this beer to have a really nice citrusy flavor and was very well balanced between sweet and hoppy. I can definitely see myself drinking this beer again as it was quite tasty.
Another beer I had a chance to try was their Rural Minutes IPA. Described as "Country Time…but in beer form," I found it to be quite delicious. In fact, it reminded me a lot of a shandy, but much better. As someone that doesn't tend to personally enjoy shandies, this would make a great substitute beer on a hot day.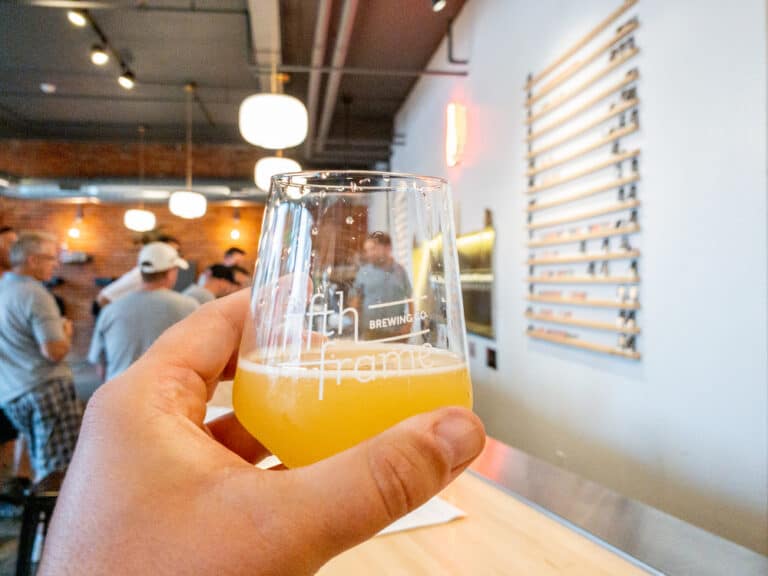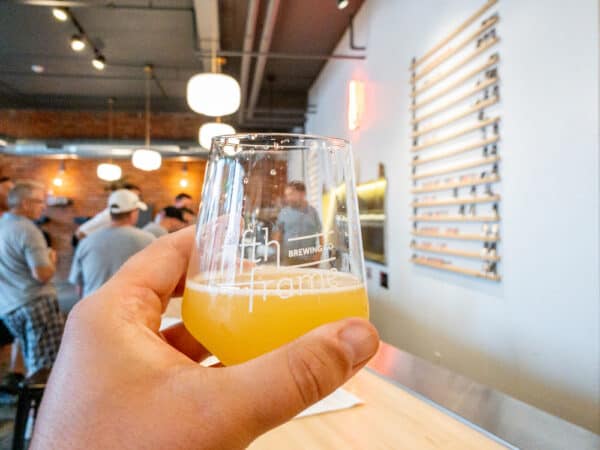 Overall, I really enjoyed my two visits to Fifth Frame Brewing Company. While it's possible there are other breweries in Rochester, NY doing the same thing, I've never been to or heard of another place that runs a coffee roaster and a brewery out of the same shop.
While it might sound like a strange combination in one sense, the space perfectly melded the casual vibes of a coffee shop and a brewery together and produced a great quality product that is perfect for breakfast, lunch, dinner, or happy hour.
If you are visiting Rochester and looking for beer or coffee (or both!), don't miss the chance to check out Fifth Frame Brewing Company. It's definitely one of the best Finger Lakes breweries.
Looking for more places to visit nearby? Check out the Charlotte-Genesee Lighthouse, the Seneca Park Zoo, and the Strong Museum of Play.
---
Fifth Frame Brewing
Website: FifthFrame.co

Address: 155 St Paul St
Rochester, NY 14604
---