Disclosure: This article may contain affiliate links. We will make a small commission from these links if you order something at no additional cost to you.
There are many fantastic waterfalls near Watkins Glen, NY. From the world-renowned Gorge Trail in Watkins Glen State Park to roadside waterfalls like Hector Falls and Shequaga Falls, there are many beautiful spots to visit.
However, in addition to the well-known falls, there are also some hidden gems in this corner of the Finger Lakes. Eagle Cliff Falls in Havana Glen Park is one of these.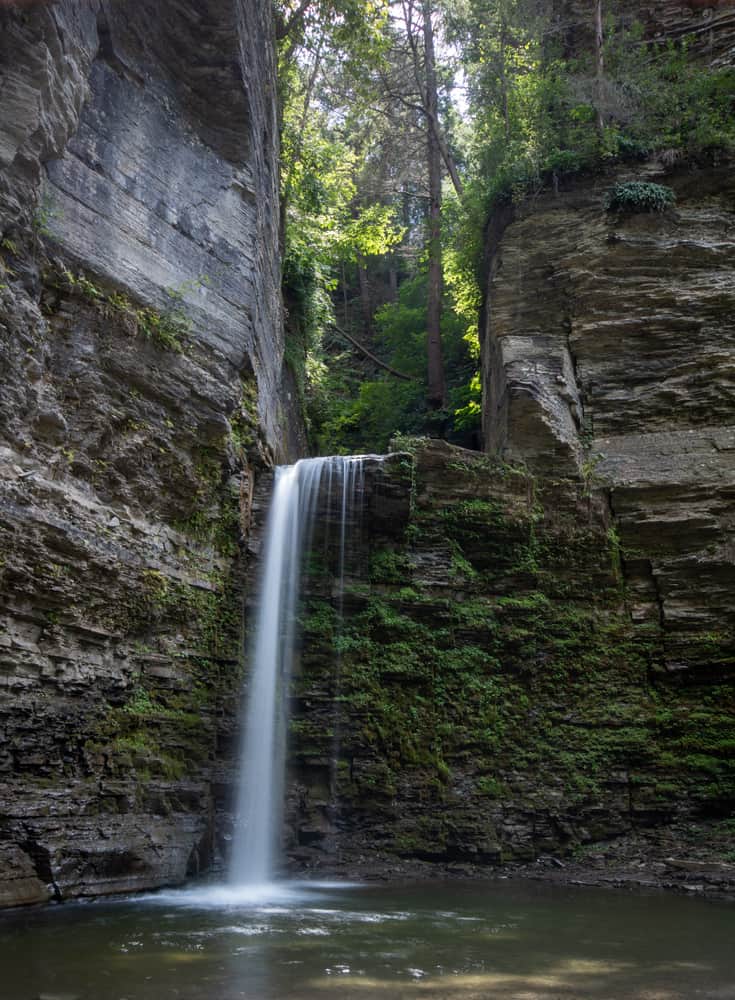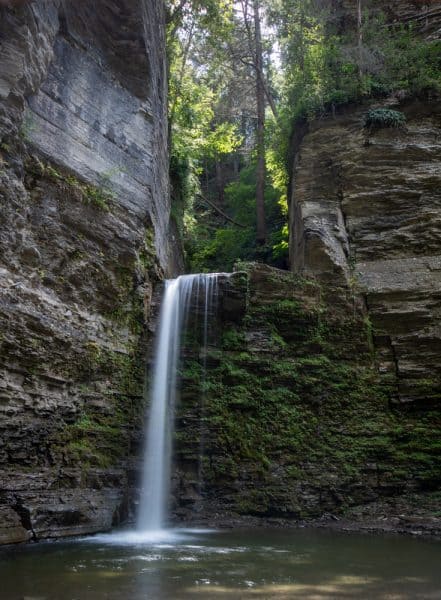 Havana Glen Falls is located just outside of Montour Falls in Schuyler County, New York. This park features several camping spots, a nice playground, and sports' fields. However, the main draw at the park is the incredible hike to Eagle Cliff Falls.
Eagle Cliff Falls is a 40-foot waterfall that flows almost impossibly between two towering rock walls. While it almost looks man-made, this waterfalls is completely natural.
The waterfall is located at the end of a short and relatively easy hike, and it only takes about 5 minutes of walking to reach the base of this great waterfall.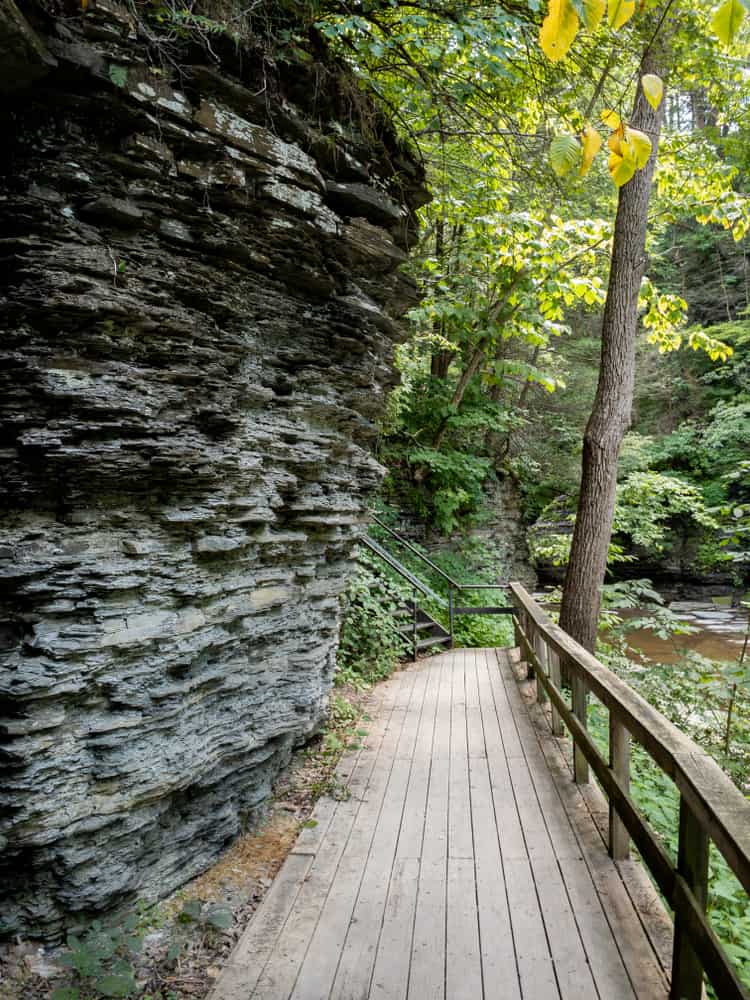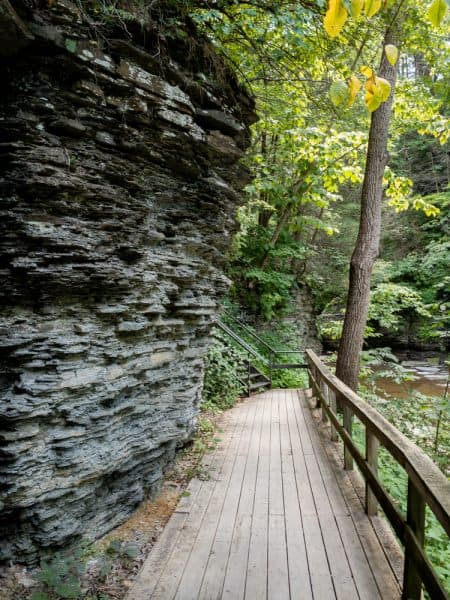 Along the trail, there is one set of metal stairs that must be ascended, but otherwise, the trail is relatively flat, though narrow and with a few obstructions. A railing has been set up on one side of the trail to keep you from slipping into the gorge below.
While walking the trail, take note of the towering stone walls to your left and the small waterfalls to your right.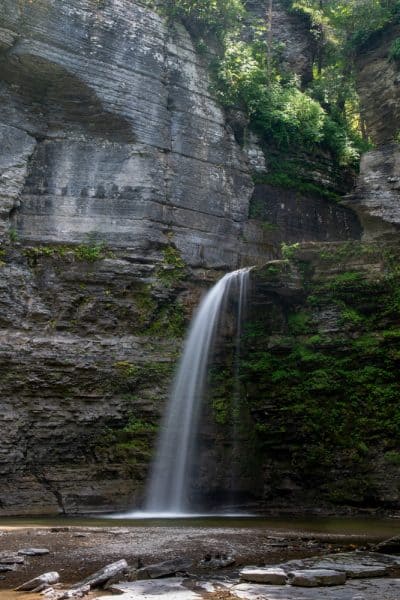 While Eagle Cliff Falls at Havana Glen is far from the tallest waterfall in the region, it's easily one of the most impressive. The amphitheater-like setting in which it sits is like nothing I've ever seen. It really makes you stop and wonder how a waterfall like this was created given the straight lines exhibited here.
At one point in time, this park featured a series of ladders and bridges that took you further upstream on McClure Creek so that you could see the gorge above the main falls and a few drops further upstream. Sadly, no remnants of this exist today and you are limited to enjoying Eagle Cliff Falls from below.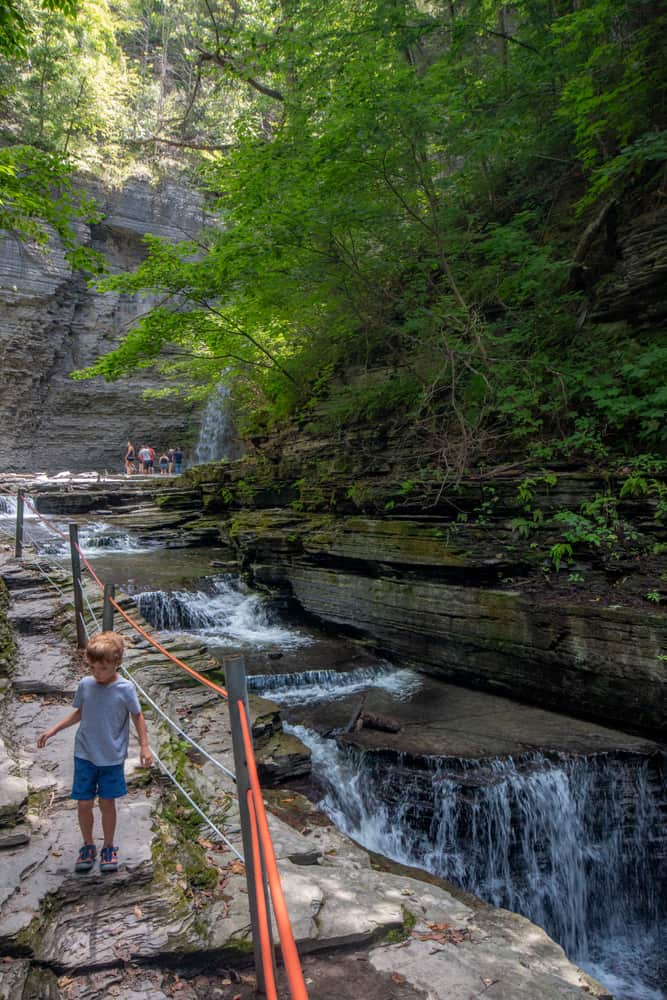 The trail to Eagle Cliff Falls ends along the banks for McClure Creek, and there are great views to be had from the trail without getting your feet wet.
However, if you don't mind getting a bit wet, there are a lot of great views to be had while exploring the area around the base of the falls. Just be prepared as the water here can be very cold and the rocks quite slippery.
It's also worth noting that while the crowds here are light compared to many of the other waterfalls in the Finger Lakes, the visitors here often congregate near the base of the falls, making photos difficult, especially on crowded weekends.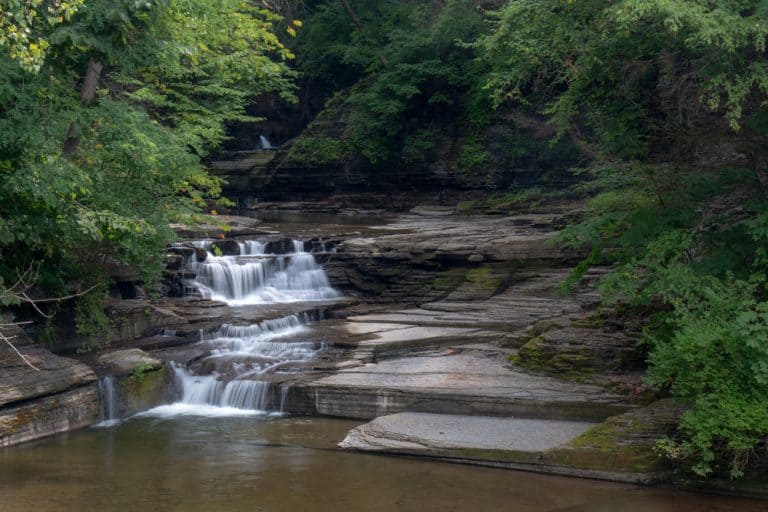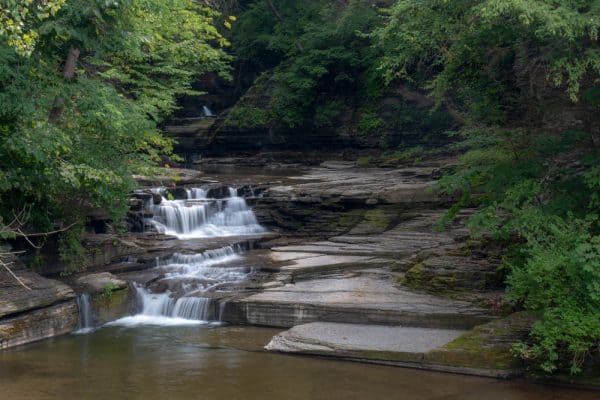 I somehow got incredibly lucky and arrived at the waterfall just as a large crowd was leaving and had about 10 minutes to enjoy the falls with just my family until the next group came.
Luck aside, if you want to visit this waterfall without many visitors, I suggest coming on a weekday or early in the morning.
However, even if you can't explore Eagle Cliff Falls at Havana Glen Park without a crowd, this is still an incredible waterfall to see near Watkins Glen, New York.
How To Get to Eagle Cliff Falls in Havana Glen Park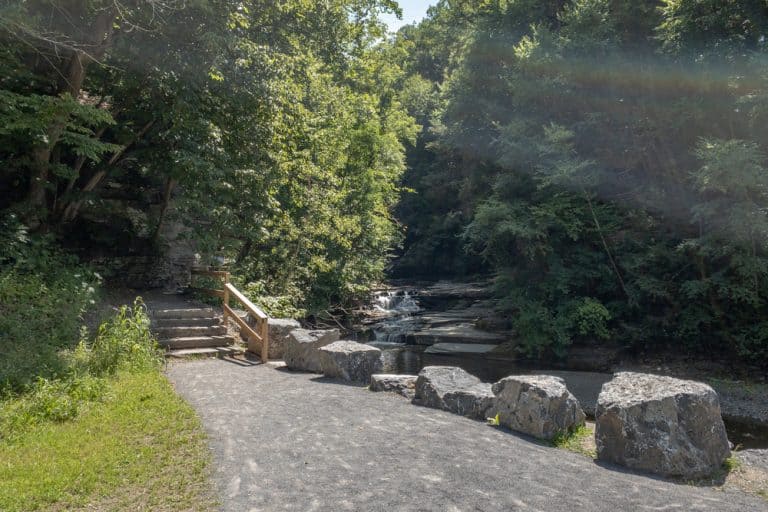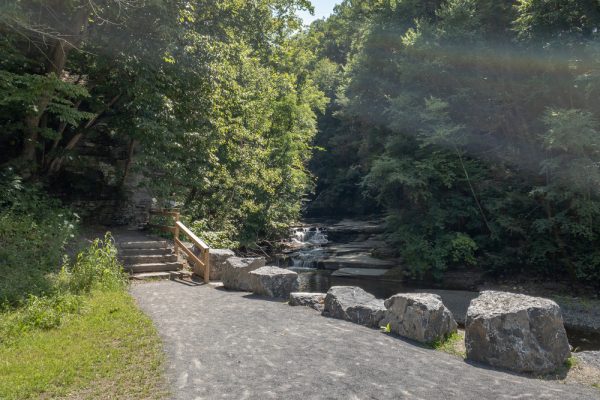 The entrance to Havana Glen Park is just off of St. Catherine Street (Route 14) about a five-minute drive from downtown Watkins Glen. If you are driving from Watkins Glen, make sure you take a minute to enjoy both Shequaga Falls and Aunt Sarah's Falls in Montour Falls while driving through town. Deckertown Falls is also just a couple of minutes away.
The entrance to Havana Glen Park can be found at the following address: 135 Havana Glen Rd, Montour Falls, NY 14865.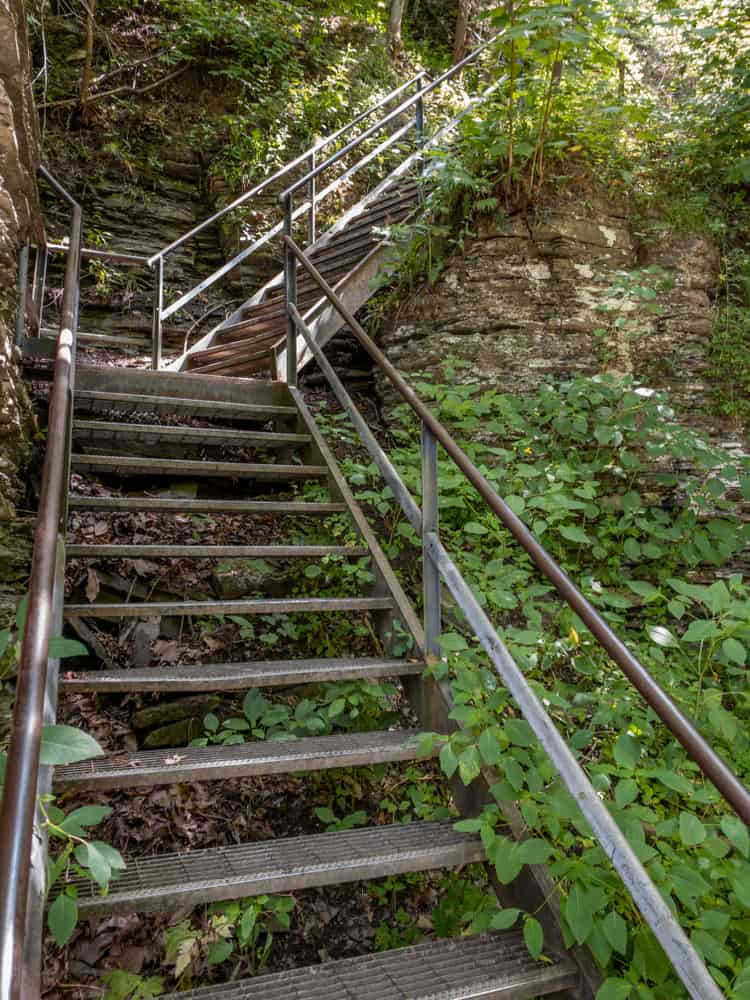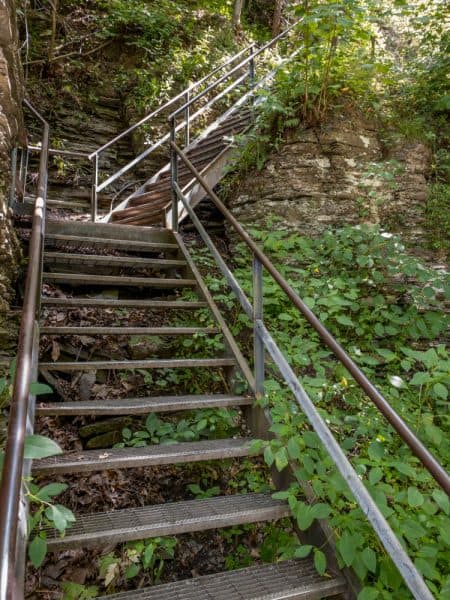 There is a $2 per car entry fee that is charged at the park, and obviously a more expensive charge if you opt to camp here. The park is open from mid-May through mid-October each year.
Once through the entrance, stay to the left at the split and keep driving until you see a large parking lot at the end of the road.
The trail starts adjacent to the creek at the end of the parking lot.
Looking for more places to visit nearby? Check out the best waterfalls in Ithaca, Mark Twain's Grave, the Corning Museum of Glass, and a Seneca Lake Boat Tour.