Disclosure: This article may contain affiliate links. We will make a small commission from these links if you order something at no additional cost to you.
There are many great breweries in the Finger Lakes, but few are located in an area as remote as TripEnd Brewing in western Steuben County.
In truth, visiting TripEnd Brewing feels almost a bit like a quest. Not only is it located in a pretty rural corner of the Southern Tier, roughly 45 minutes from Corning and Wellsville (home of Wellsville Brewing Company), but the brewery is also only open one weekend a month.
Note that as of July 2022, TripEnd Brewing is still "temporarily closed".
This combination of limited hours and the need to drive a good distance to visit the brewery mean you'll have to do a bit of planning before you visit, but if you love New York farm breweries, this is definitely a quest worth undertaking.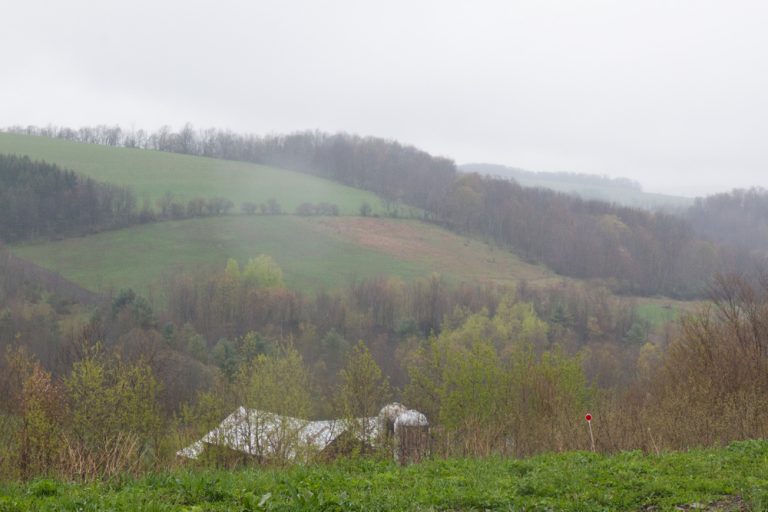 TripEnd Brewing is located on a bluff four miles north of Troupsburg and less than eight miles from the Pennsylvania border. The brewery is housed in an Amish-built barn adjacent to the owner's house.
I was fortunate enough to be relatively close to TripEnd Brewing during the weekend in May 2019 that they were open, so I decided to check them out.
After driving up a relatively steep gravel driveway (you probably want to have 4-wheel drive if you visit them during the winter months), I arrived outside their beautiful tasting room. Given that they are located near the top of a hillside, there is a commanding view from their tasting room. In fact, I can't recall a brewery with a better view. Typically, this is the sort of view you only get at some of the Finger Lakes wineries.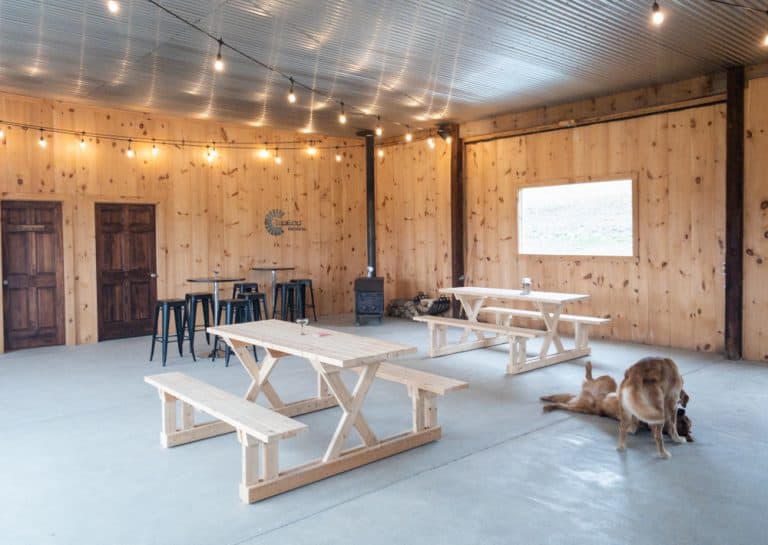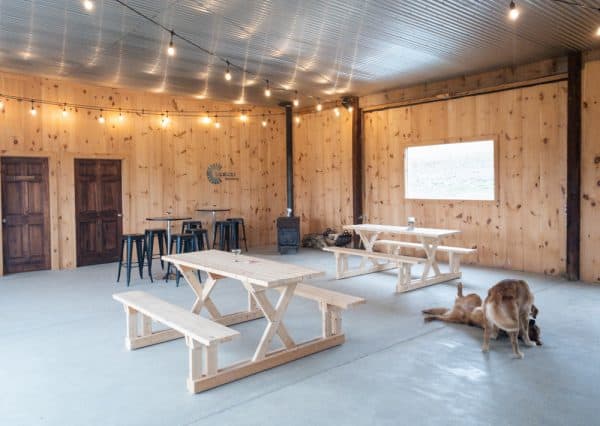 Inside, the brewery is relatively sparse, yet still warm and inviting. A few picnic tables sit in the middle of the room, a few barstools line the bar, a wood-burning heater sits in the corner. For days nicer than the one I visited on, there is a great deck outside that allows you to enjoy your beer while staring out at the truly fantastic views.
On the day I visited, TripEnd Brewing had seven different beers on draft. This included three IPAs, a rye ale, a nitro oatmeal stout, a Kolsch, and a brown ale.
Wanting to try as many as possible, I opted to start with a flight, which included my choice of four of the beers, and I then finished off with a pint. Ultimately, I had the chance to sample five of the beers on draft during my visit.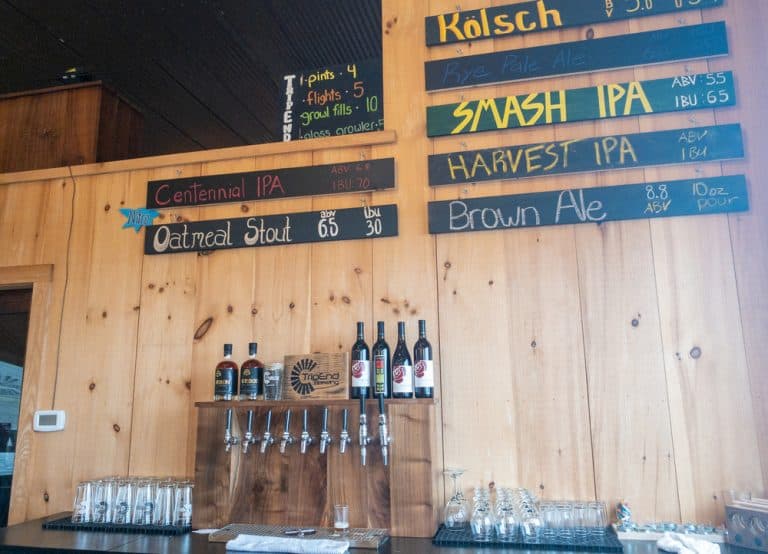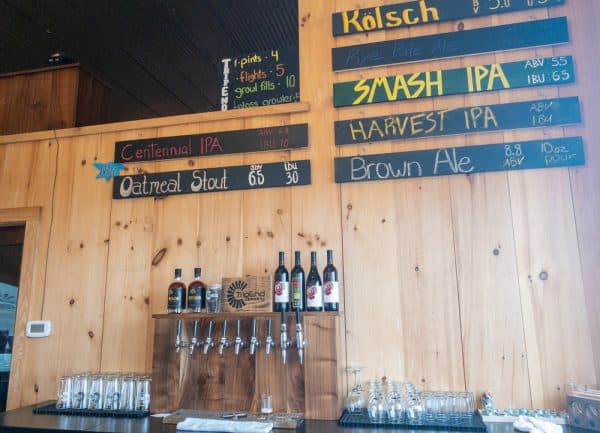 Overall, I found them all to be quite good. Despite normally having a preference for IPAs, my favorite beer of the day was the Rye Ale, which was on the sweeter side and had some fantastic flavor.
The rest of the beers were quite solid and while I don't know that TripEnd will make my list of favorite breweries in New York, they were definitely worth seeking out and very good for what is basically a commercial homebrewing operation.
That being said, TripEnd Brewing had only been open for about 18 months during my visit and since they feature a rotating list of beers, I definitely could see this spot continuing to get even better in the future.
So, if you are looking for a bit of a quest to try a tasty craft brewery in the Southern Tier, definitely make plans to check out TripEnd Brewing.
Looking for more spots to visit nearby? Check out the Wellsville Brewing Company, the Finger Lakes Boating Museum, Battle Street Brewery, The Rockwell Museum, and the waterfalls of Letchworth State Park.
---
TripEnd Brewing
Hours: Friday: 5-8p
Saturday-Sunday: 1-6p
**Currently temporarily closed

Website: TripEndBrewing.com

Address: 3072 Prutsman Road
Troupsburg, NY 14885
See map below for other area attractions.
---