Disclosure: This article may contain affiliate links. We will make a small commission from these links if you order something at no additional cost to you.
It's impossible to tell the story of the women's suffrage movement without talking about Susan B. Anthony.
Susan B. Anthony was born in Massachusetts but lived most of her adult life in Rochester, New York. While she lived in several homes in the area, she spent the last 40 years of her life in a home on Madison Street in west Rochester.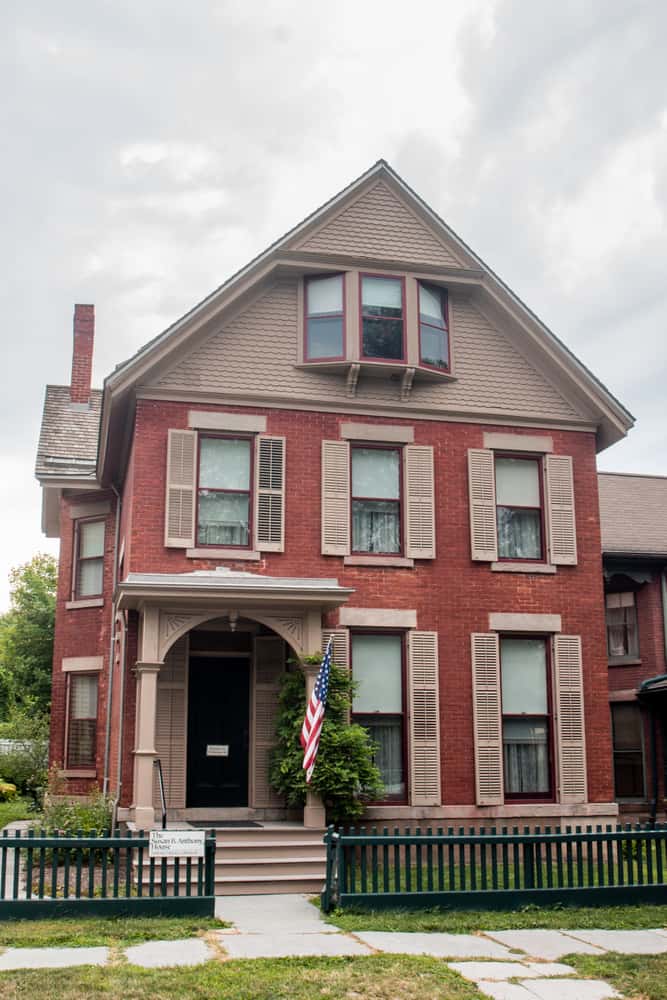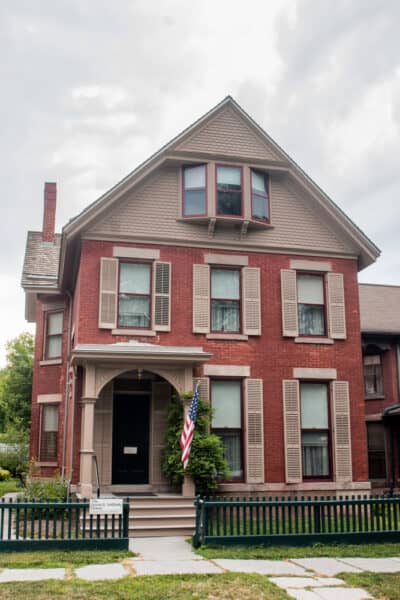 The home that would become known as the Susan B. Anthony House was built in 1859, and Anthony moved into the home in 1865. For the rest of her life, Anthony lived in this home on Madison Street in west Rochester with her sister Mary.
This home was not only a place for Anthony to lay her head but was also a spot for her to work on the cause of women's suffrage. It was here that she accepted visitors such as Elizabeth Cady Stanton and Frederick Douglass.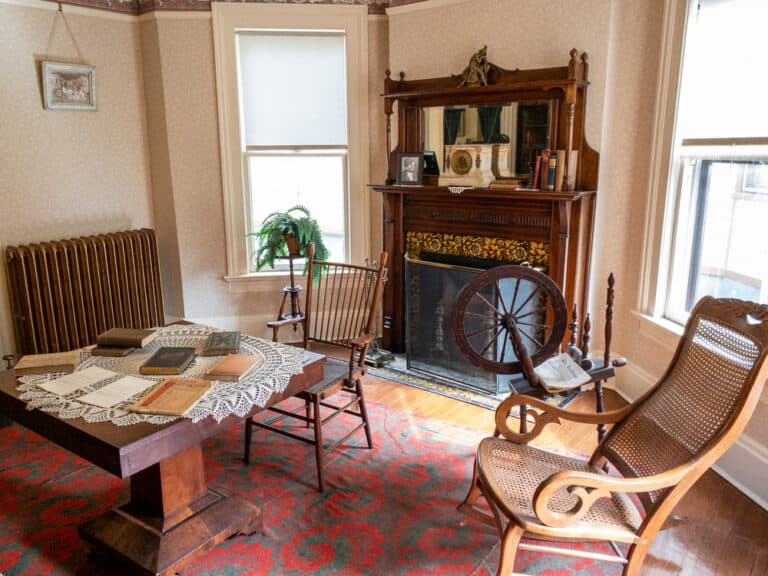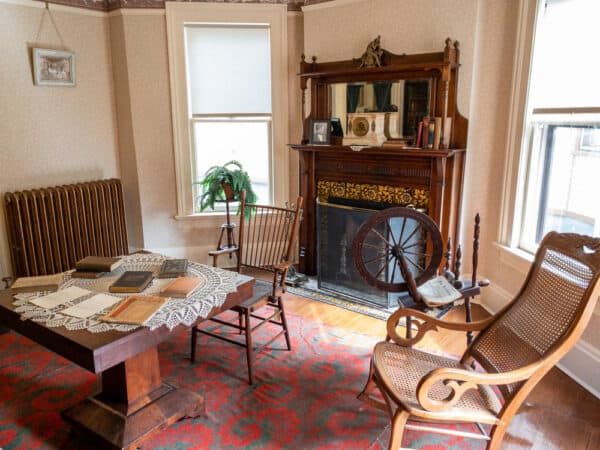 It was also in the home's parlor where Susan B. Anthony was arrested in 1872 for illegally voting in the presidential election, possibly the most well-known event of her life.
Today, the home is open for visitors as the Susan B. Anthony Museum and House with tours offered six days a week.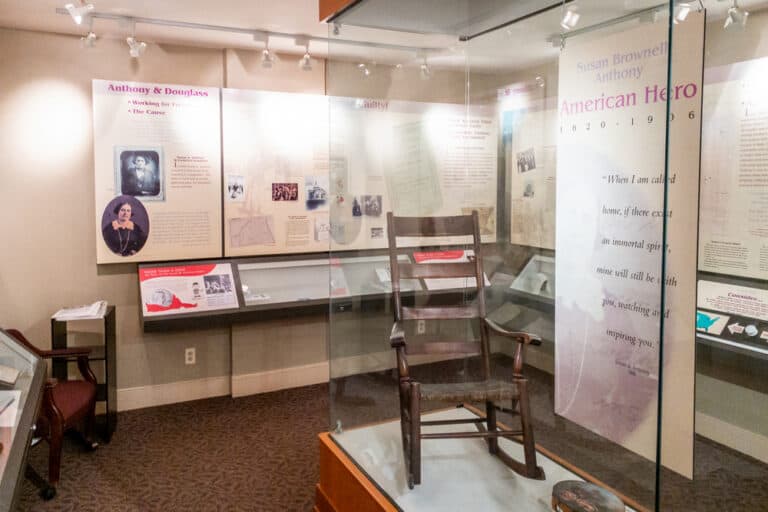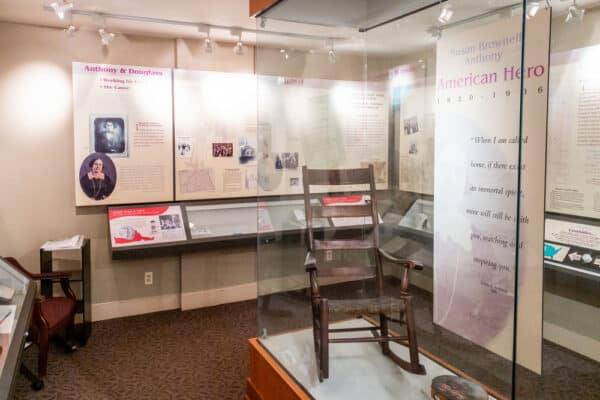 Tours start in the home next door, which features a visitor center, a gift shop, and a museum. The museum tells the story of Anthony's life and the history of the women's suffrage movement.
Tours of the home last roughly one hour and take you through all three levels of Anthony's home. Along the way, guides offer a ton of great information about her life and the movement that she played an important role in publicizing.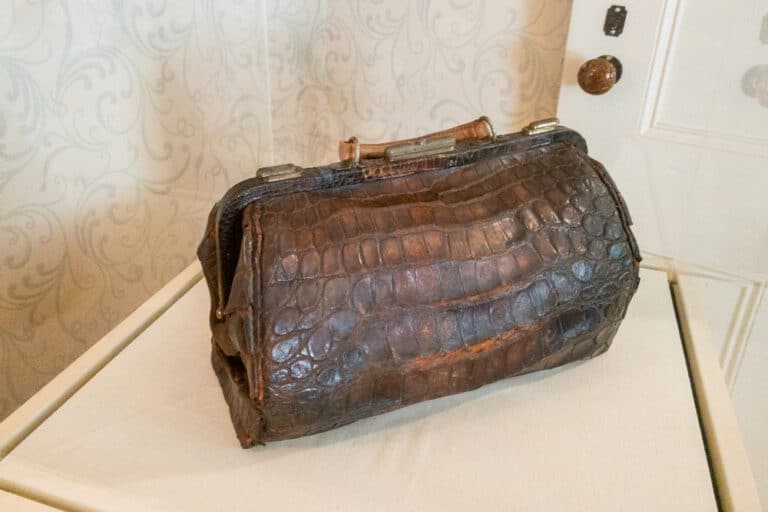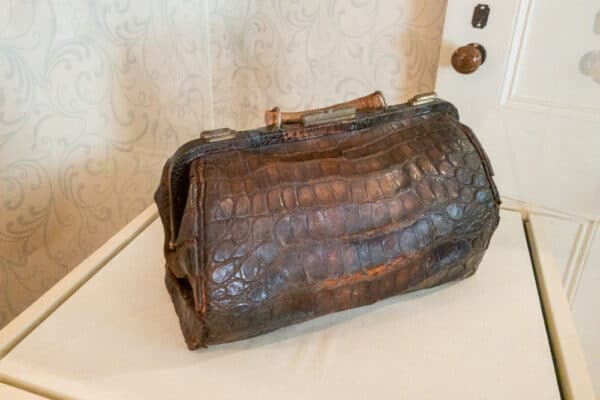 Throughout the home, you can find items that were owned by Anthony, including a few of her dresses. Also on display is her famous alligator purse, which was immortalized in the nursery rhyme "Miss Lucy Had a Baby."
To be honest, I actually had no idea that Anthony was the inspiration for this part of the song, so I found that really interesting, as well as the chance to see such an iconic piece from her life.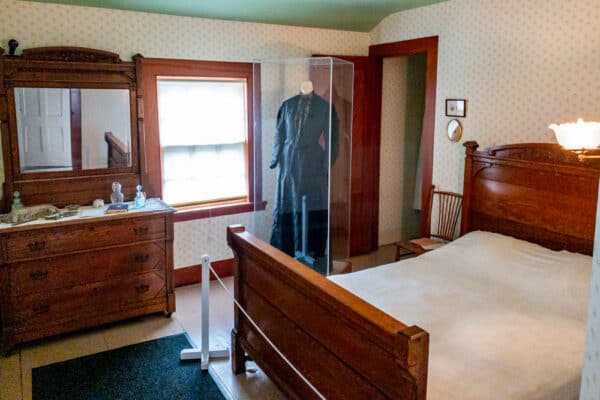 The home's second floor is where Susan B. Anthony's bedroom was located. The home contains Anthony's bed, which is where she passed away in 1906, 14 years before the right to vote was granted to most women.
Visitors to the home also have a chance to visit the third floor of the home. Added in 1895, this was where Anthony had her office and did much of her work for the movement including writing the "History of Women's Suffrage."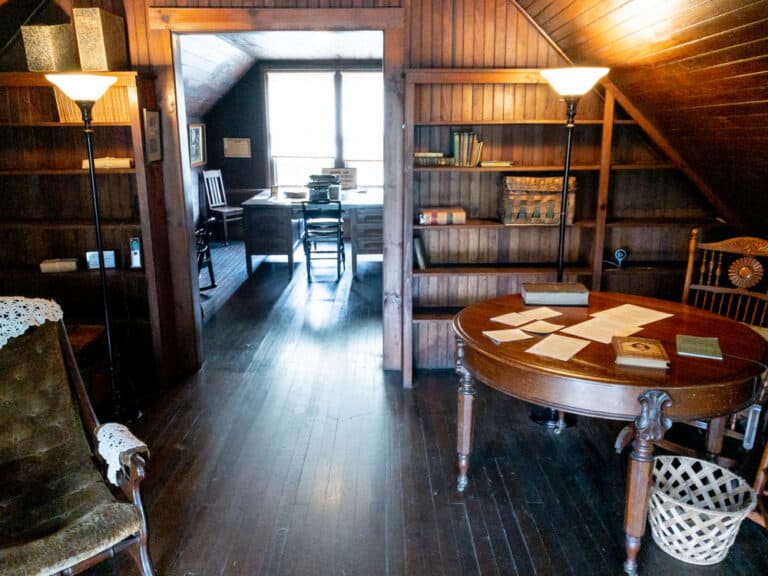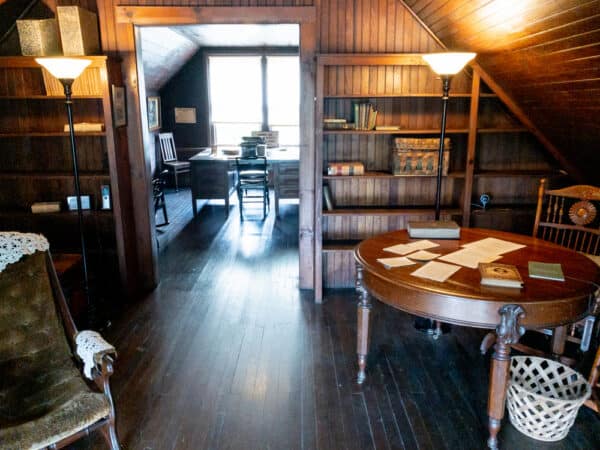 Truthfully, I've visited many historic sites throughout New York, including the home of another suffragette, Matilda Joslyn Gage near Syracuse. However, few spots have been as historically important and moving as the Susan B. Anthony House in Rochester.
If you have any interest in history or simply an appreciation for the work of Susan B. Anthony and the right of women to vote, I'd definitely recommend a visit to this historic spot near downtown Rochester.
Susan B. Anthony's Grave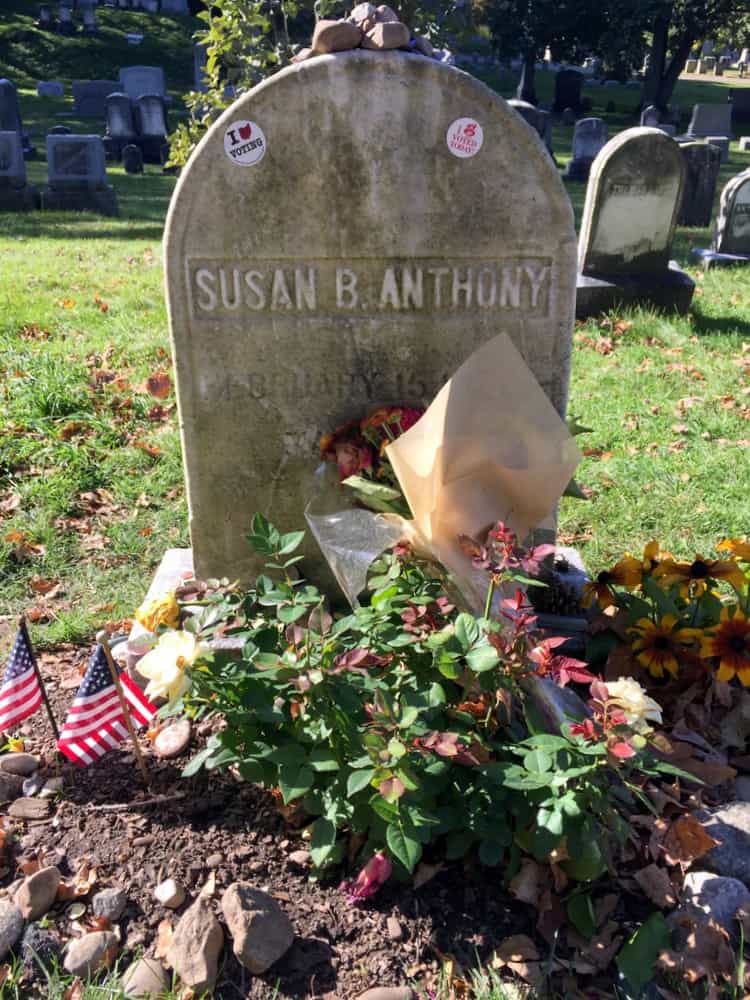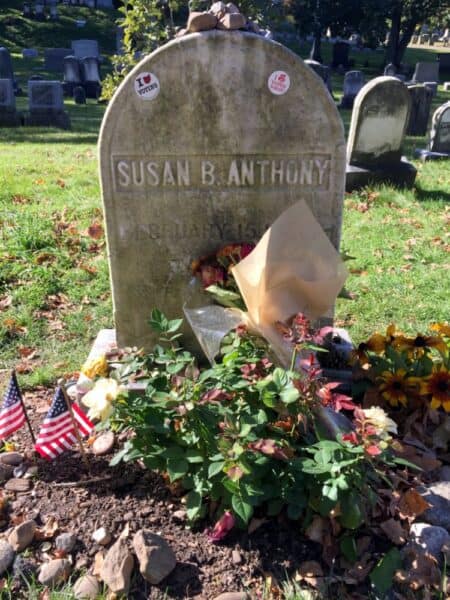 Susan B. Anthony is buried in Rochester's Mount Hope Cemetery, about three miles from her house.
Anthony's grave is simple, but is often adorned with flowers and "I Voted" stickers.
If you'd like to visit for yourself, it can be found at the following coordinates: 43.134638, -77.615650.
Note: My visit to the Susan B. Anthony Museum and House was hosted by the site. However, the opinions expressed are my own.
Looking for more things to do in Rochester, NY? Check out High Falls, the George Eastman Museum, the Strong Museum of Play, and the Charlotte-Genesee Lighthouse.
[Click here for information on how to use the coordinates in this article to find your destination.]
---
Susan B. Anthony House
Hours: Tuesday-Sunday: 11am-5pm
Closed Mondays

Cost: Adults: $15, Children: $5

Website: SusanB.org

Address: 17 Madison St
Rochester, NY 14608
---