Disclosure: This article may contain affiliate links. We will make a small commission from these links if you order something at no additional cost to you.
Breweries are popping up in towns all over New York, and Dansville in Livingston County is no exception.
Opened in early 2018, Battle Street Brewery is located on the edge of downtown Dansville. The brewery occupies the former Dansville train depot that was once on the Dansville & Mount Morris Railroad line. The station, which was built in 1871, had both freight and passenger operations, but the last passenger train departed in 1939.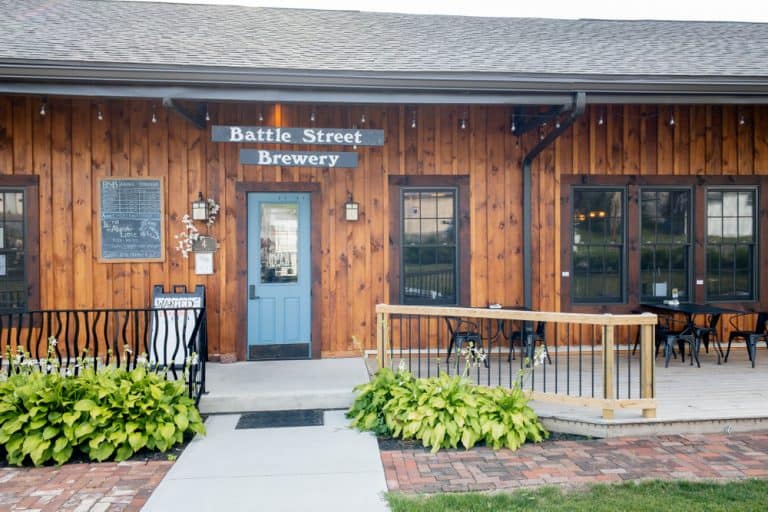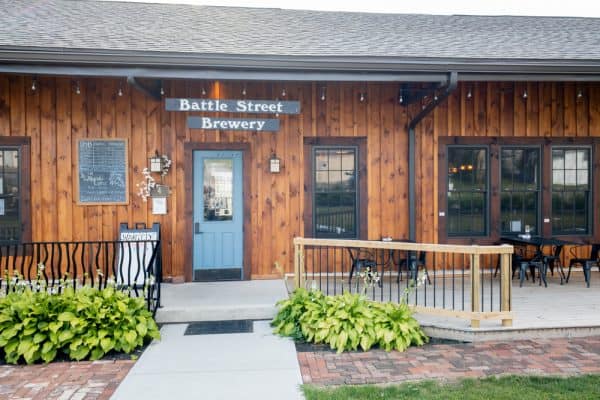 After sitting abandoned for many years, this old depot has been totally refurbished and looks incredible. If you are a train buff, you are sure to love looking at the many intricate details that have been retained in the design of this brewery.
I had a chance to visit Battle Street Brewery on a summer day a little over a year after they opened.
What first jumped out to me was the number of beers and different styles that they had available. On the day I visited, there were 12 different beers on draft, as well as three ciders that were produced by a local cidery. (They also offer local wines and non-alcoholic drinks.)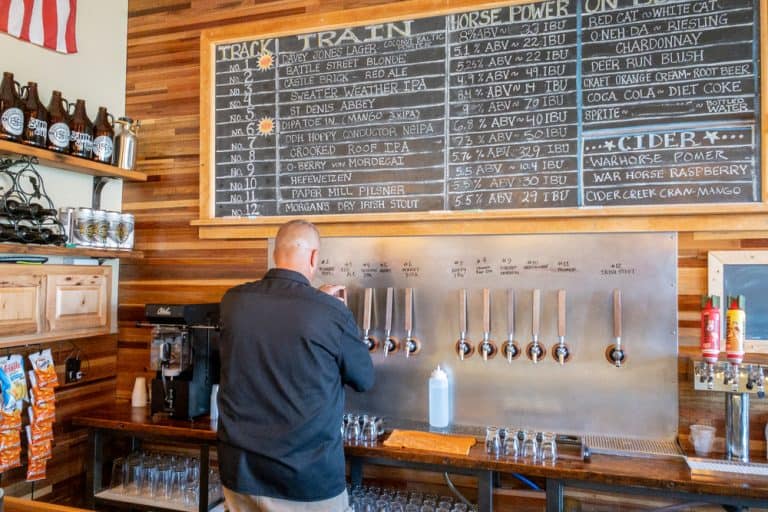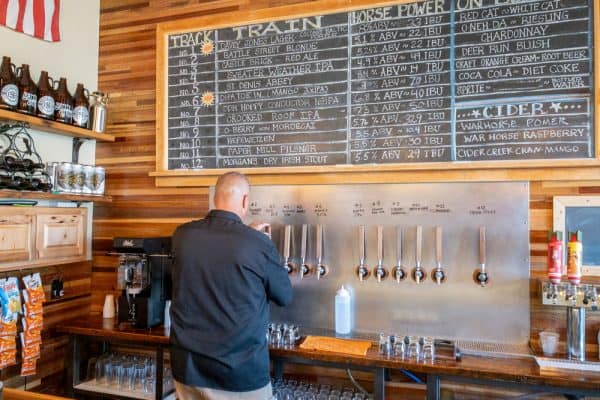 Wanting to try as many of the options as possible, my wife and I opted to get two flights. This gave me a chance to try half of the beers on draft as well as one of the ciders.
What really jumped out to me was how great the beer here was. I've visited a few breweries in small towns that seem to phone it in a bit since they are the only game in town. However, Battle Street Brewery already features some beers that can go toe to toe with those offered at other great breweries in New York.
Between being a newer brewery and being in a smaller community, that's something that was definitely a pleasant surprise.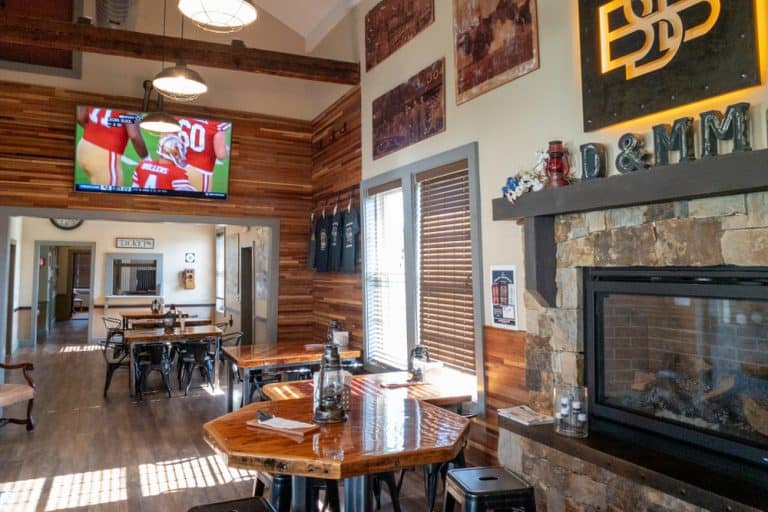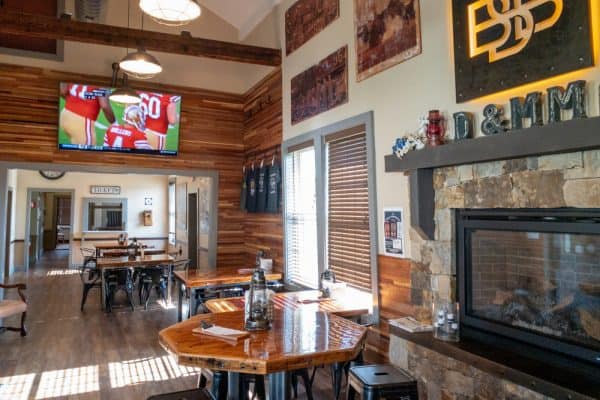 Stylistically, Battle Street Brewery features a nice selection, though they did tend to have more IPAs than anything else when I visited. They also did a nice job offering a few unique beers on draft as well such as O-Berry von Mordecai, a pale ale brewed with blood orange, cranberry, and raspberry, and DIPA Toe In, a double IPA brewed with mangoes.
Of course, if you want more traditional beers, they offered a great IPA (Crooked Roof IPA) and a very delicious red ale (Castle Bridge Red Ale) when I visited.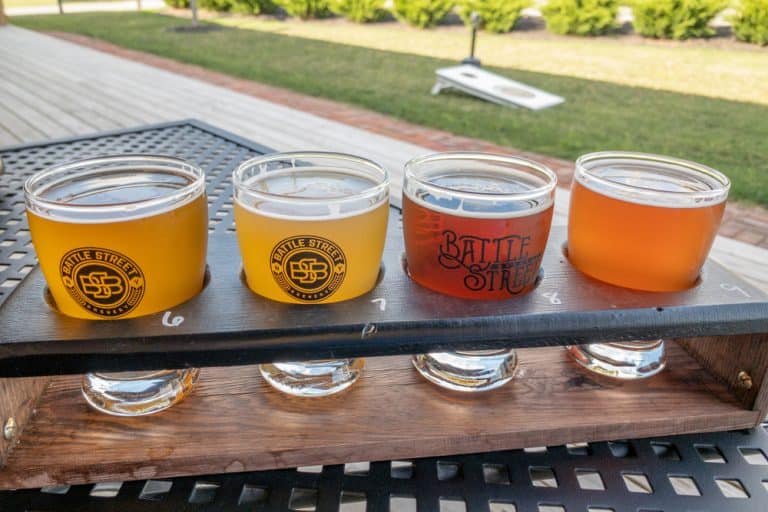 While some of these beers may be seasonal or even one-time releases, they were all delicious enough that I have no doubt that there will be some fantastic offerings to choose from whenever you visit this Livingston County brewery.
Without a doubt, Battle Street Brewery in Dansville is a fantastic spot to visit and one of the best breweries in the Finger Lakes. Whether you are passing through on your way to nearby Letchworth State Park, in town to visit spots like the Red Cross Museum, or simply passing through the area while traveling I-390, this brewery is a fantastic place to stop for a few drinks.
Looking for more places to visit nearby? Check out Stony Brook State Park, Wellsville Brewing Company, the National Warplane Museum, and the Mossy Bank Falls Overlook.