Disclosure: This article may contain affiliate links. We will make a small commission from these links if you order something at no additional cost to you.
Located just a few miles from the Pennsylvania border in a rural area of southwestern New York, Wellsville is a community that is often overlooked by visitors to the Chautauqua-Allegheny region. However, if you love craft beer, it's worth heading out this way to visit Wellsville Brewing Company.
Wellsville Brewing Company opened their doors in October 2018 in the heart of downtown Wellsville. It is located inside the historic Witter Building which underwent a total remodel to create an incredibly inviting space that's both industrial and homey at the same time.
I had the chance to visit Wellsville Brewing Company on a rainy spring Sunday, and the brewery was quite busy. In fact, several of the beers I was hoping to taste were sadly sold out, an issue that indicates the brewery's popularity amongst locals. Hopefully, this will be sorted out as the brewery continues to grow.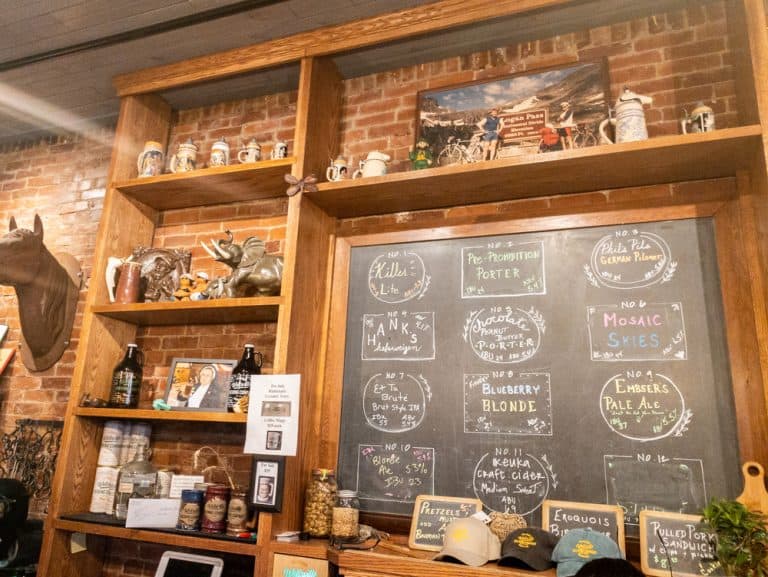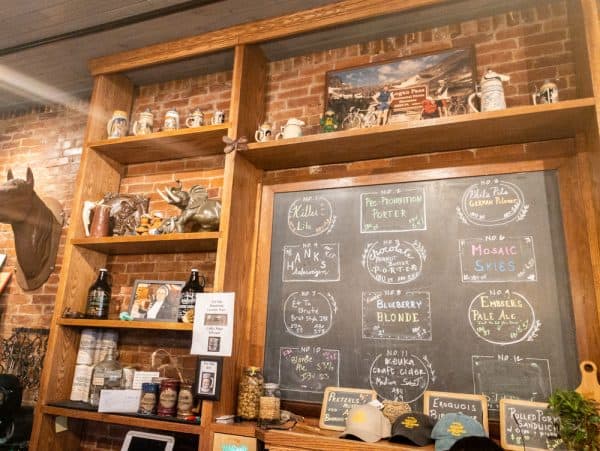 Nevertheless, with a total of 11 beer taps, there were plenty of brews for me to choose from. There was even a twelfth tap dedicated to a locally-produced craft cider for those wanting to try something a bit different.
During my visit, I got a flight, which featured four different beers and was presented on a tiny wooden sled. My flight included their Chocolate Peanut Butter Porter, Embers Pale Ale, Et Tu, Brute Brut-style IPA, and Blueberry Blonde Ale.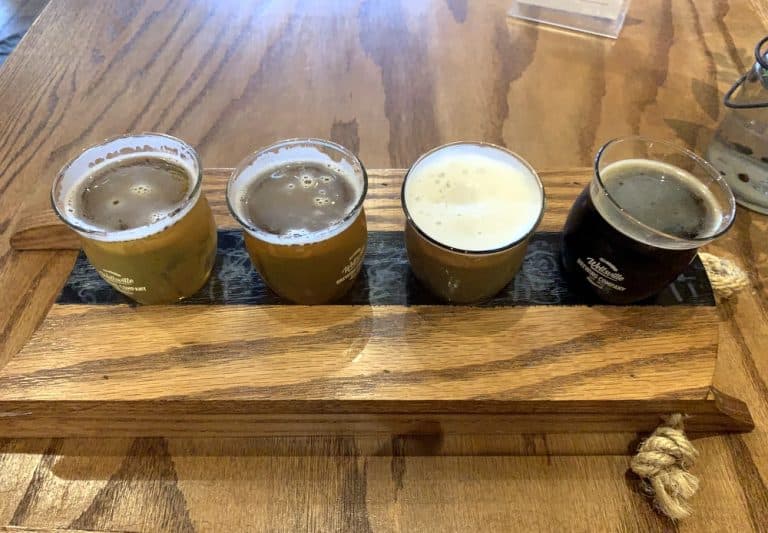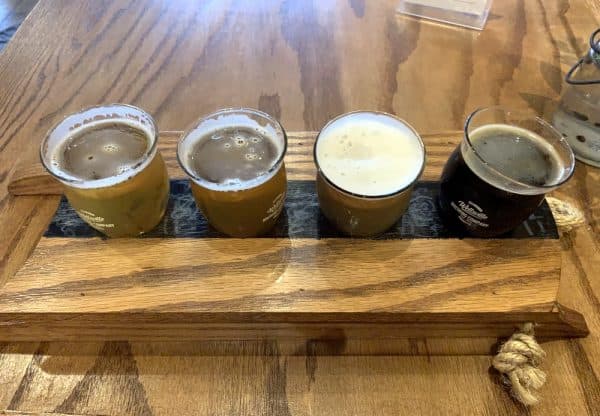 While none of the beers were stand-out amazing, they were all quite good. Both the Chocolate Peanut Butter Porter and the Blueberry Blonde Ale featured a nice flavor profile with the intended flavors obvious, but not overpowering. The IPA and pale ale were both solid, but not overly strong on any particular flavor, making them a good choice for almost anyone.
And, while I didn't try it, Wellsville Brewing Company also features a beer known as Killer Lite, which is targeted towards those that might prefer a bigger brand to typical craft beer. This gives them a bit of something that anyone who enjoys beer should like.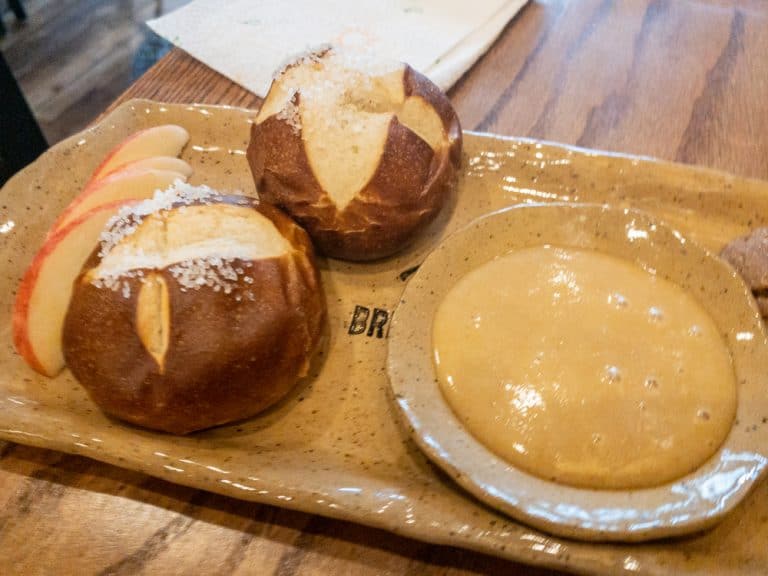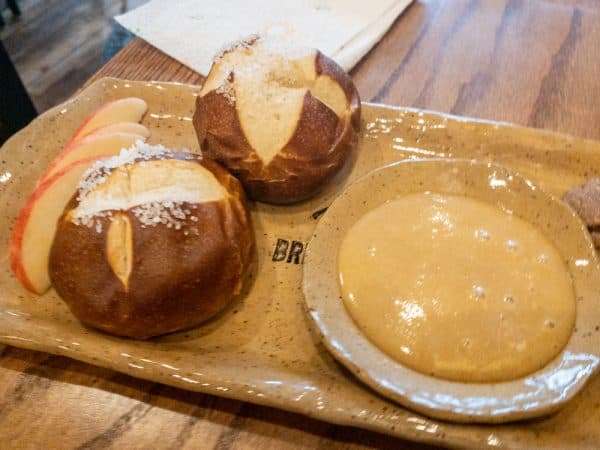 In addition to great beer, Wellsville Brewing Company also has a small amount of food that can be ordered. During my visit, I opted to have the pretzels with mustard and found it to be quite delicious.
While you might not be able to go in and have a full meal, the snacks are great if you are looking for a small bite to eat, and a look at the brewery's Facebook page indicates that they do offer different foods from time to time.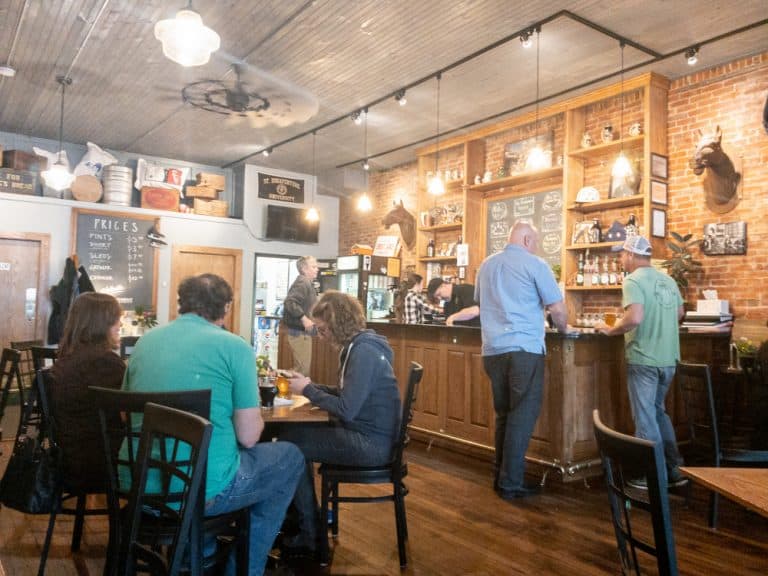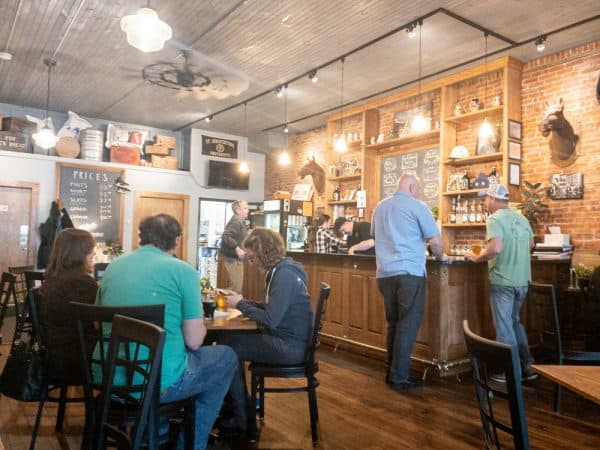 While Wellsville Brewing Company might not yet be among the best breweries in New York, they offer some tasty brews in an area that is lacking other craft breweries. If you find yourself traveling through Allegany County in southwestern New York, this is definitely a great place to stop.
You can find out more about Wellsville Brewing on their website.
Looking for more great breweries in New York? Check out TripEnd Brewing in Steuben County, Ellicottville Brewing Company, Five & 20 Spirits and Brewing, and Battle Street Brewery.