Disclosure: This article may contain affiliate links. We will make a small commission from these links if you order something at no additional cost to you.
Located in Cattaraugus County in southwestern New York, Allegany State Park is the largest state park in all of New York. The park features two lakes, a ski area, miles of hiking trails, and even two large campgrounds.
However, while there are many beautiful spots to visit in its 60,000 acres, undoubtedly one of the most scenic is Bridal Falls in the park's Red House Area.
Bridal Falls is located south of Red House Lake just off of Allegany State Park Route 1. While there is a parking area for the waterfall and a marked trail, there is no mention of this great spot on the park's website or map.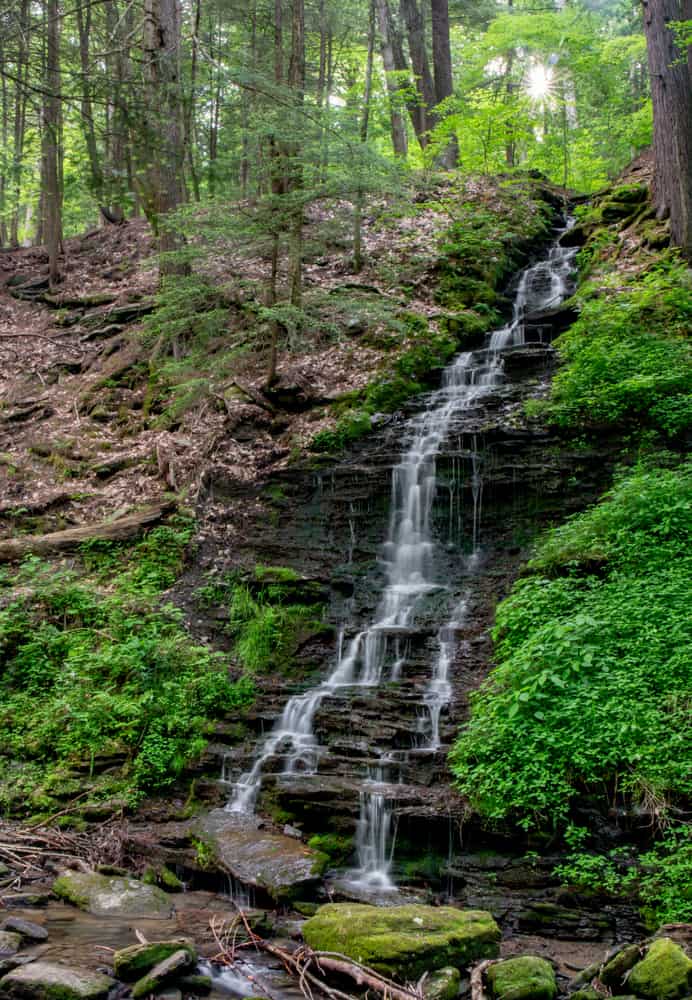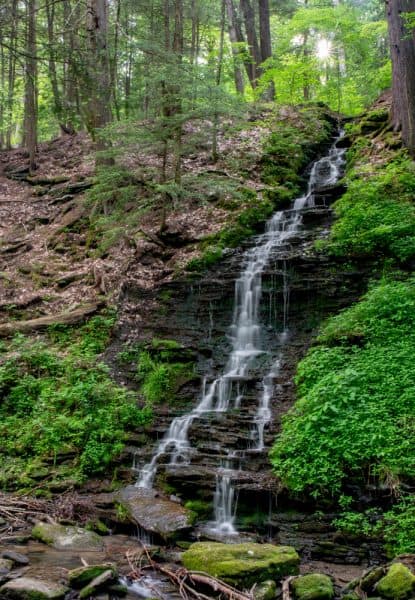 However, if you are visiting the park when water levels are high or after a good rainstorm, this is an incredible spot to visit.
From the parking area, it's a short tenth of a mile hike to the banks of Stoddard Creek. At this spot, Bridal Falls drops approximately 40 feet directly into Stoddard Creek from a small feeder stream.
During the summer months, this area is incredibly lush and almost has a lost world feel to it. It definitely feels like it's much further than a few hundred feet from a roadway.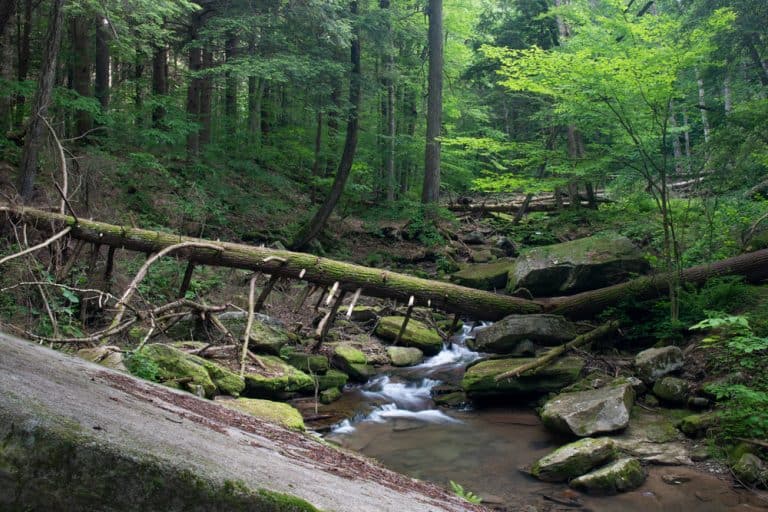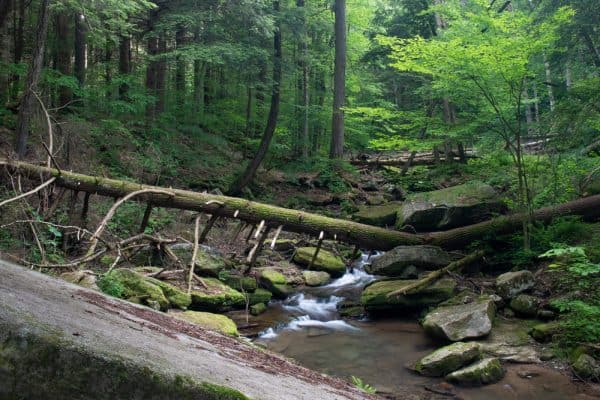 While the hillside on the far bank of Stoddard Creek is very steep, the opposite bank where the trail ends is flat and there are many greats spots to simply sit and enjoy this beautiful waterfall.
If you don't mind getting your feet wet, you can even carefully cross the stream and get rid up next to Bridal Falls if water levels aren't too high on Stoddard Creek.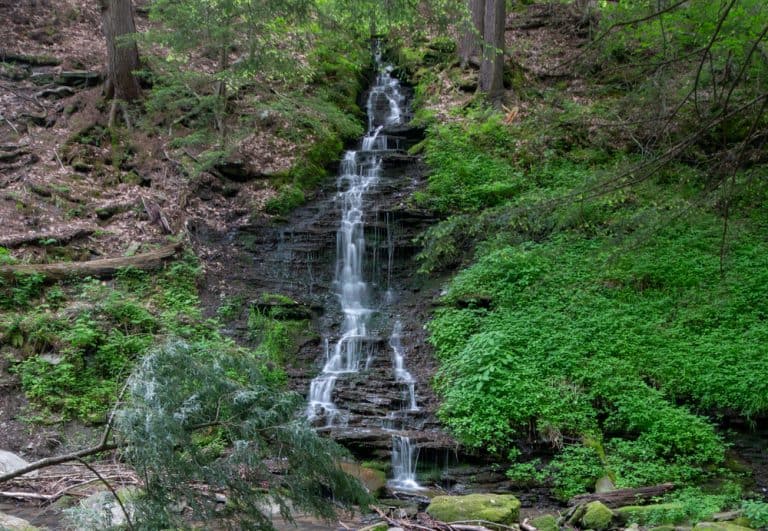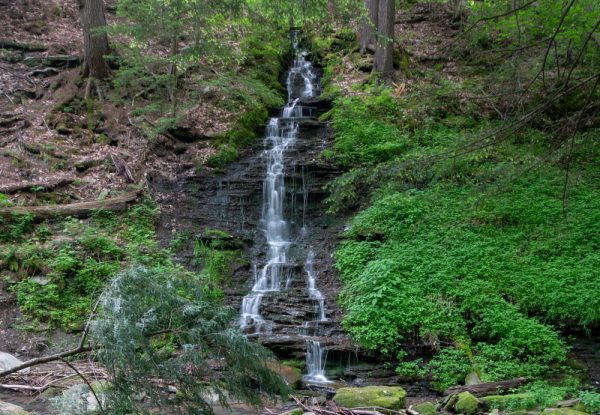 Without a doubt, Bridal Falls in Allegany State Park is one of the most beautiful spots in Cattaraugus County. While this would still be a great spot no matter the flow of the waterfall, it's truly magical when the waterfall is flowing nicely.
So, the next time you find yourself exploring the Chautauqua-Allegheny Region of southwestern New York or visiting Allegany State Park, make sure to make a quick stop at this beautiful waterfall.
How to Get to Bridal Falls in Allegany State Park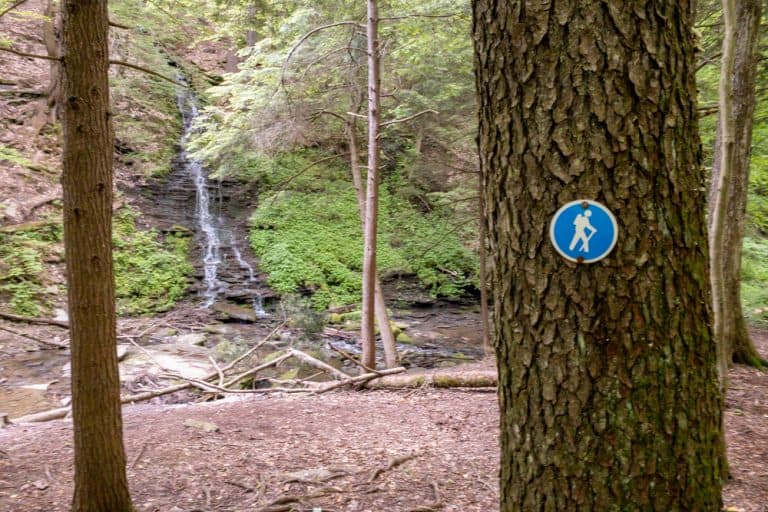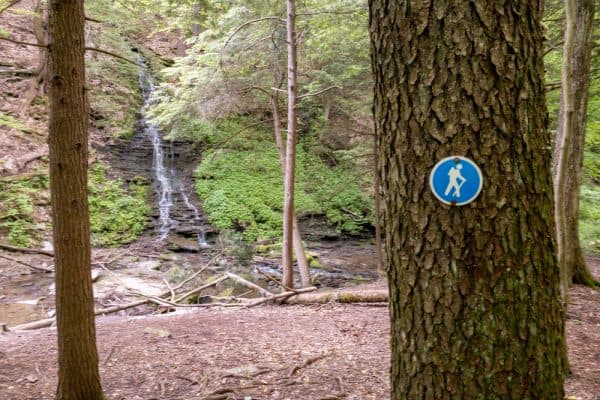 Bridal Falls isn't found on the Allegany State Park map or on their website, but it's not a difficult spot to find if you know where to look.
While you can access the falls from a variety of spots, the closest park entrance to the waterfall is the one at Red House. This area is most easily reached via Exit 19 off of I-86, which leads directly into the park.
Follow the road past the main entrance and into the park. Turn right at Allegany State Park Route 1, and follow this road along the shores of the incredibly beautiful Red House Lake and past the historic Red House. This building is the park visitor center, so if you get a bit turned around, this is a good spot to stop and ask for assistance.
When the road dead ends, turn right to stay on Allegany State Park Route 1. From here, the parking area is 1.2 miles away and on the right.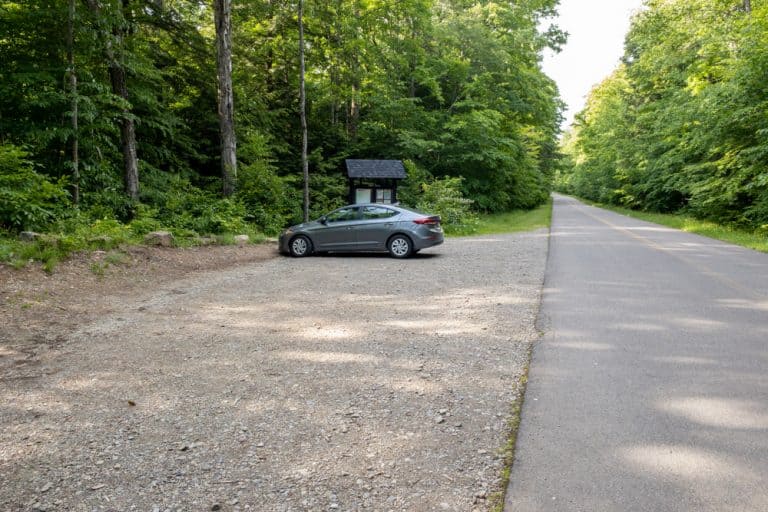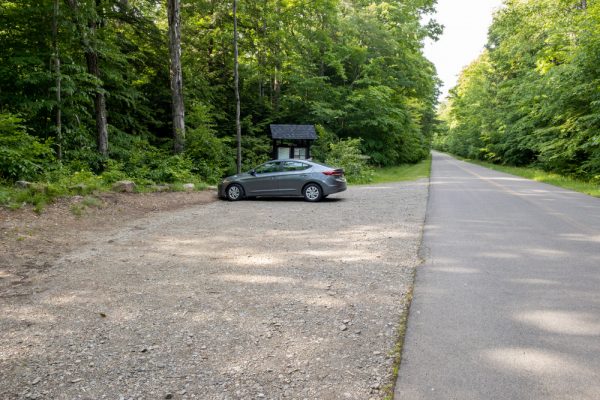 The parking area for Bridal Falls can be found at the following coordinates: 42.080033, -78.749583.
This is a large dirt parking area and has room for a large number of cars.
The trail to Bridal Falls starts from next to a kiosk and is marked with blue medallions on the trees, though they aren't really necessary as the trail is easy to follow.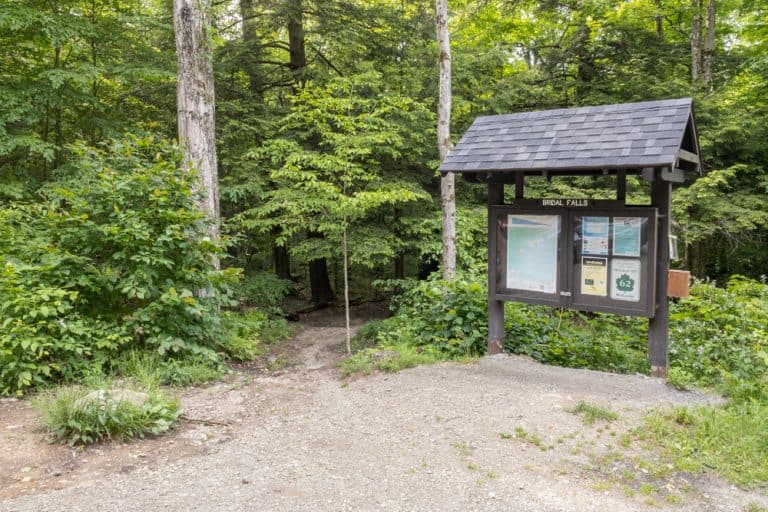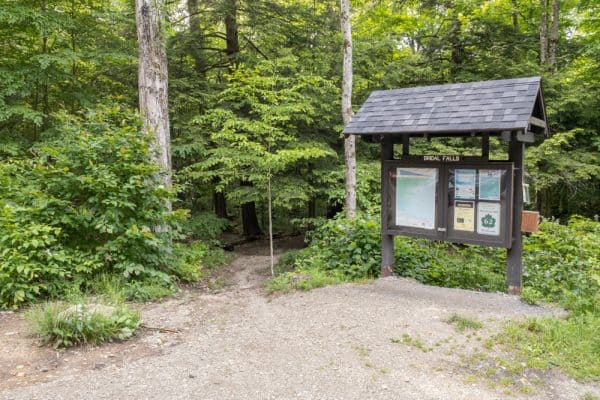 The Bridal Falls Trail is 0.1 miles long and drops about 50 feet on its way to the waterfall.
Bridal Falls in Allegany State Park can be found at the following coordinates: 42.081300, -78.750417.
Note that on select days in the spring, summer, and fall, admission is charged to Allegany State Park between 9am and 4:30pm. Find out more on the park's website.
Looking for more great spots to visit in the area? Check out Panama Rocks, Rock City Park, Gravity Hill in Orlean, and Ellicottville Brewing Company.
[Click here for information on how to use the coordinates in this article to find your destination.]