Disclosure: This article may contain affiliate links. We will make a small commission from these links if you order something at no additional cost to you.
New York is home to hundreds of great wineries, breweries, and distilleries. And while there are many great ones located close to each other throughout the state, what if you could get all three under one roof?
Five & 20 Spirits and Brewing along with their sister brand Mazza Chautauqua Cellars can be found together in one gorgeous tasting room and production facility near the shores of Lake Erie and the Grape Discovery Center in southwestern New York's Chautauqua County.
Mazza Chautauqua Cellars is one of three wineries in that is owned by the Mazza family. The other two are located near Erie, PA and are part of the Lake Erie Wine County. Mazza Chautauqua Cellars opened in 2006 and moved into a larger facility near Westfield, New York in 2015.
With the additional space, the company started Five & 20 Spirits and Brewing. This new brand made them the first winery, brewery, and distillery combination in all of New York.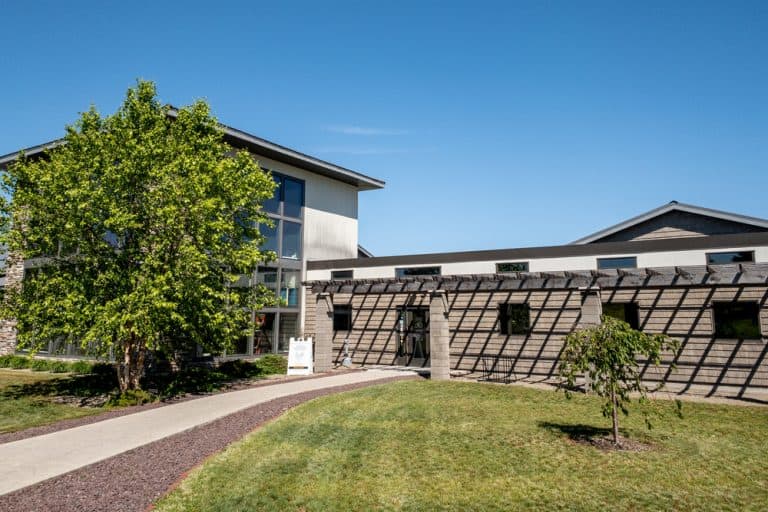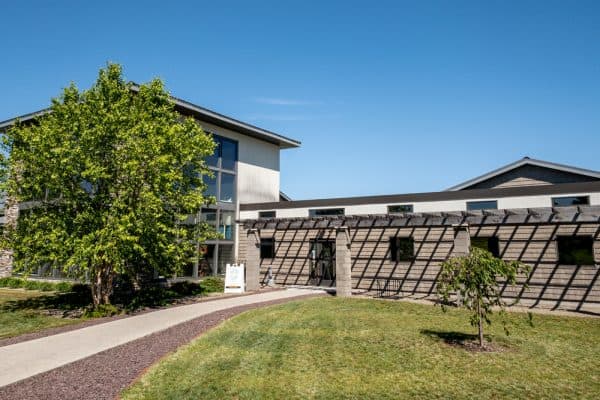 Today, Mazza Chautauqua Cellars and Five & 20 Spirits and Brewing continue to operate out of the same building in a beautiful part of southwestern New York.
As a lover of all three types of adult beverages, I was excited to visit this spot. The tasting room and production facility is located on a farm that grows some of its ingredients, creating a beautiful setting to sample their products.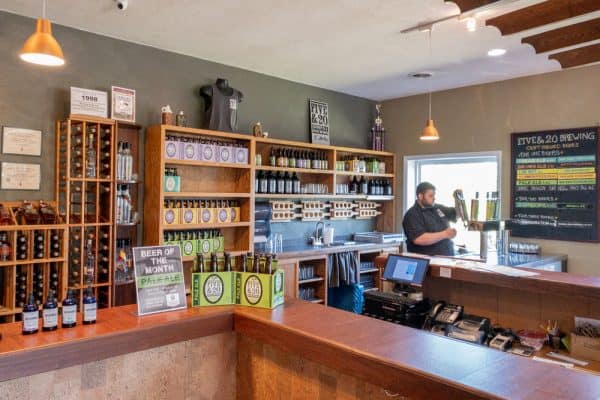 The tasting room is large and offers a homey, yet modern atmosphere. For those purchasing full-size drinks to enjoy, there is both indoor and outdoor seating overlooking the farm fields.
Since the site serves all three types of beverages, they offer a unique tasting system. To taste beverages you buy tokens. These tokens can be redeemed for any combination of wine, spirits, or beer that you'd like.
It should be noted that for those that want to try beer only, 5 & 20 Spirits and Brewing does offer standard beer flights, as well.
During my visit, I opted to get a flight of beers as well as samples of several wines and one spirit.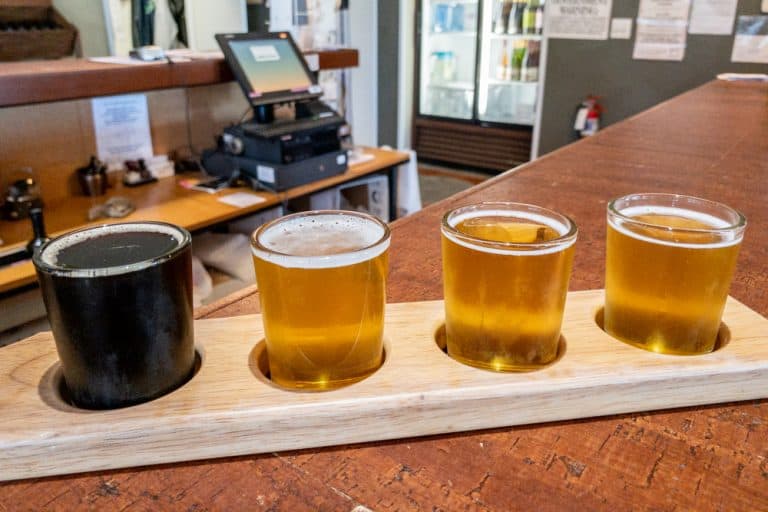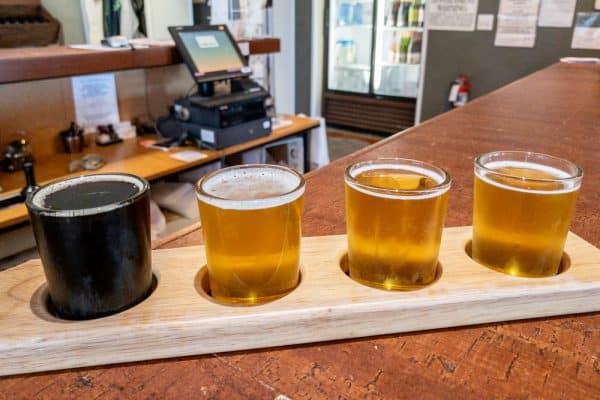 Since beer is my favorite of the three adult beverages, I decided to start my tasting with a sample of my beer flight.
Of the four beers I tried, three were rather average, but the fourth was insanely good. Seriously, if you have a chance to try their Commiseration beer (a bourbon barrel-aged imperial stout), you definitely don't want to miss it. I'm usually not a huge fan of stouts, but this has to rank up there as one of the best beers I've ever tried.
Moving onto the wines, two that stood out to me were the Gewurztraminer and the Lighthouse Point Rosé. Both wines have won multiple awards and were quite delicious. All told, there were many great wines to choose from, so you'll probably be able to find something to match your preferred style of wine.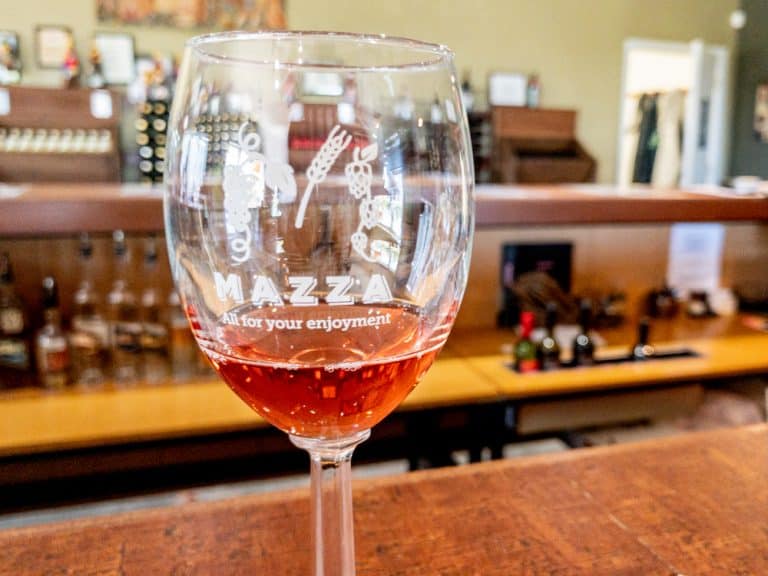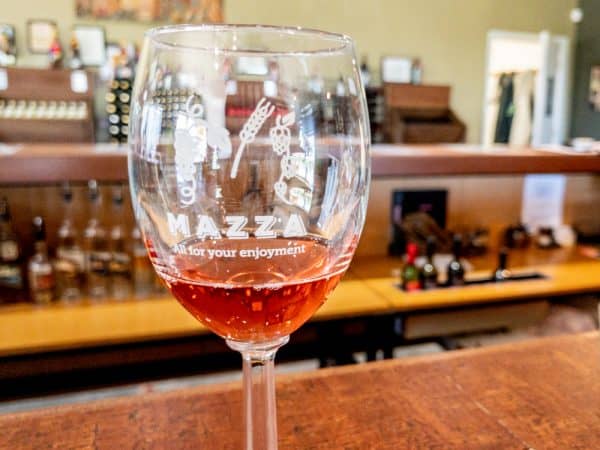 As for the liquor, I only was able to sample their bourbon. This bourbon is listed as being both a small batch and a small barrel bourbon that is aged for at least 24 months. I'm admittedly not a liquor connoisseur, but I found the bourbon to be incredibly smooth and delicious, and I even bought a bottle to take home.
Overall, I was really impressed with my visit to Mazza Chautauqua Cellars and Five & 20 Spirits and Brewing near Westfield, New York. While a few of the beers I sampled were just okay, they also had some incredibly delicious beer, wine, and liquors.
If you love alcoholic drinks, you'll absolutely be in heaven sampling all of the delicious options. And, if you're like me, you'll walk out with a few more bottles than you planned on leaving with.
Looking for more places to visit nearby? Check out Barcelona Lighthouse, Barcelona Falls, the Lucy-Desi Museum, and Anchor Bar.