Disclosure: This article may contain affiliate links. We will make a small commission from these links if you order something at no additional cost to you.
As a child growing up in the 80s and 90s, I have great memories of watching Nick at Night and seeing many of the older television shows from the fifties, sixties, and seventies. And while there were many that I enjoyed, none made me laugh more than "I Love Lucy."
So, when I discovered that Jamestown, New York, was the hometown of Lucille Ball and had a museum dedicated to her life, I knew I had to visit.
The Lucy-Desi Museum is located in the heart of Jamestown, a city in southwestern New York's Chautauqua County. The museum is actually split into two separate buildings that celebrate the life of local legend Lucille Ball and her partner Desi Arnaz.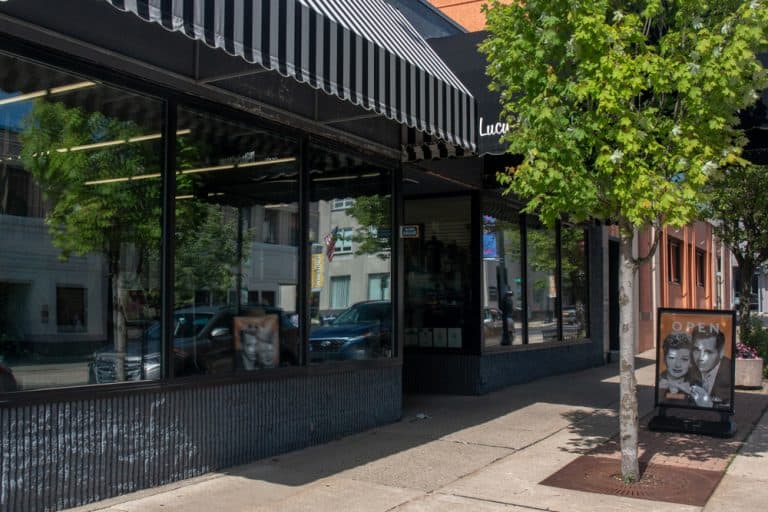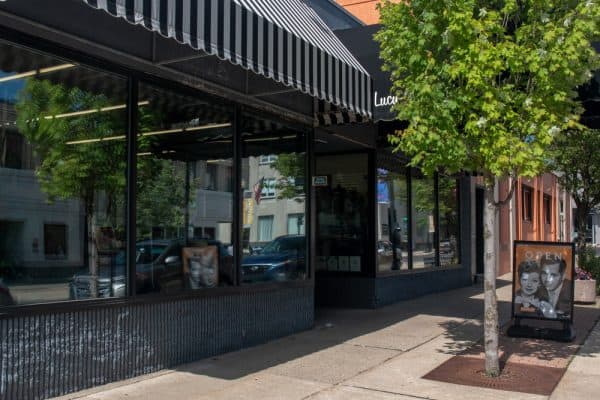 The two museums together are officially known as the Lucille Ball Desi Arnaz Museum and occupy two adjacent buildings along West 3rd Street.
During my visit, I opted to first visit the Desilu Museum, which is essentially an I Love Lucy Museum. If you've ever seen the show, you are going to really enjoy this spot.
Inside, the Desilu Museum is filled with props used by each of the main characters on the show, though the plurality of the costumes and props were used by Ball.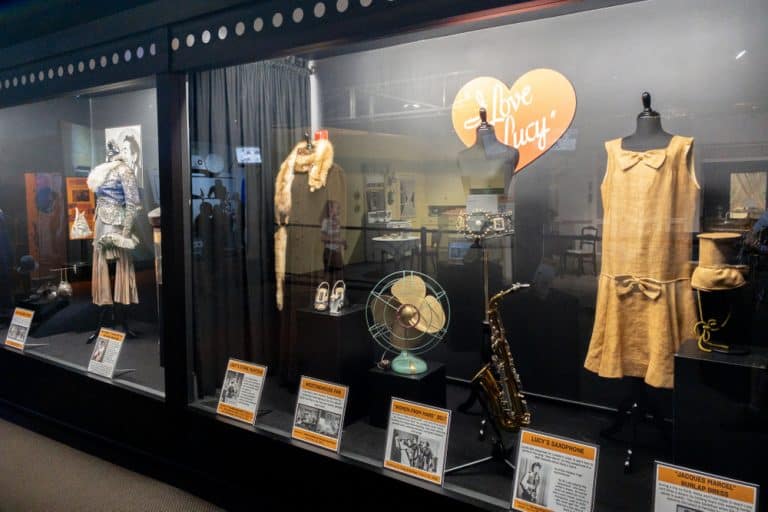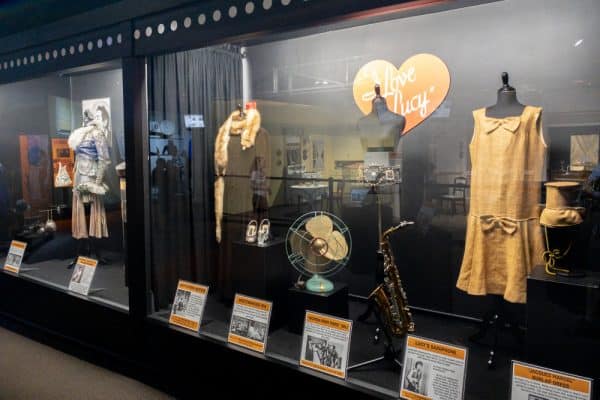 Next to many of the artifacts from the show are photos that show the items on-screen and text describing the episode and how the piece was used in the show. It really is great seeing photos of classic scenes from "I Love Lucy" and looking at clothing or set props that were used during the episodes.
While I thoroughly enjoyed the entire museum, for me, the highlight of the Lucy-Desi Museum was the recreated sets.
There are two sets that have been meticulously recreated from the show and, while not original, really bring the show to life. These were created for the I Love Lucy 50th Anniversary Set that toured the country in 2001-2002. After the tour, it was moved to Jamestown and opened at the museum in 2005.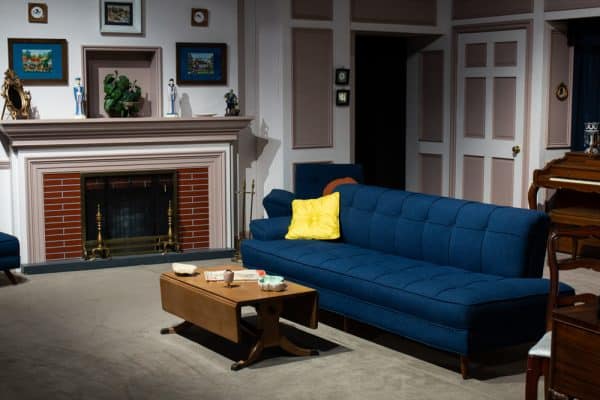 The first set you come to is the Ricardo's kitchen and living room that they moved in to in episode 61 of the series. Having seen the set on TV many times in the past, it was fun to see this authentic reproduction in person.
The second set was one that I wasn't as familiar: a recreation of the Ricardo's Los Angeles hotel room that was used for 18 episodes in 1955-1956. For fans of the shows later seasons, however, this will definitely be a neat treat.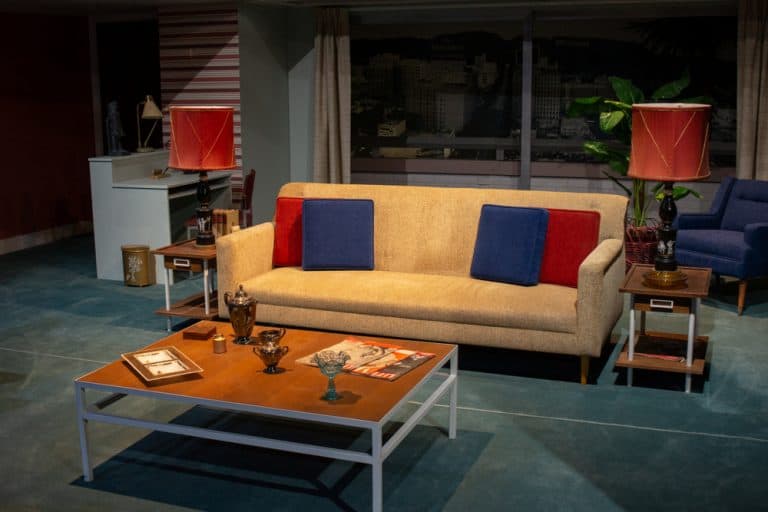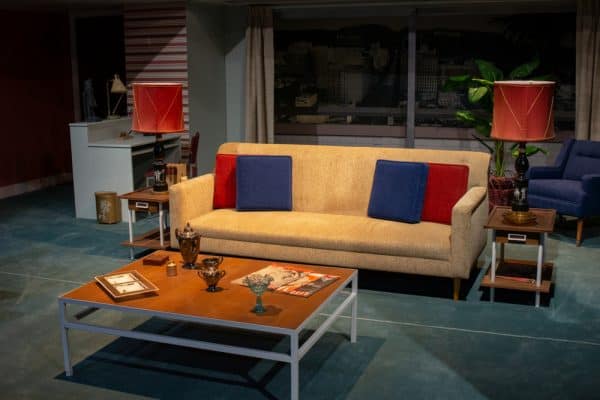 One thing that I thought was great about the Desilu Museum was that it also paid homage to the crew that made the show possible. There was information about key crew members and the actual desk and momentoes of show producer Jess Oppenheimer on display in the museum which really helped me further appreciate this classic show.
In addition to sets and props, the museum also features some other really cool items related to the show. This includes six different Emmy awards that the show won, as well as a cabinet full of other awards and accolades. There is also the studio chairs used by Lucy and Ricky during the show.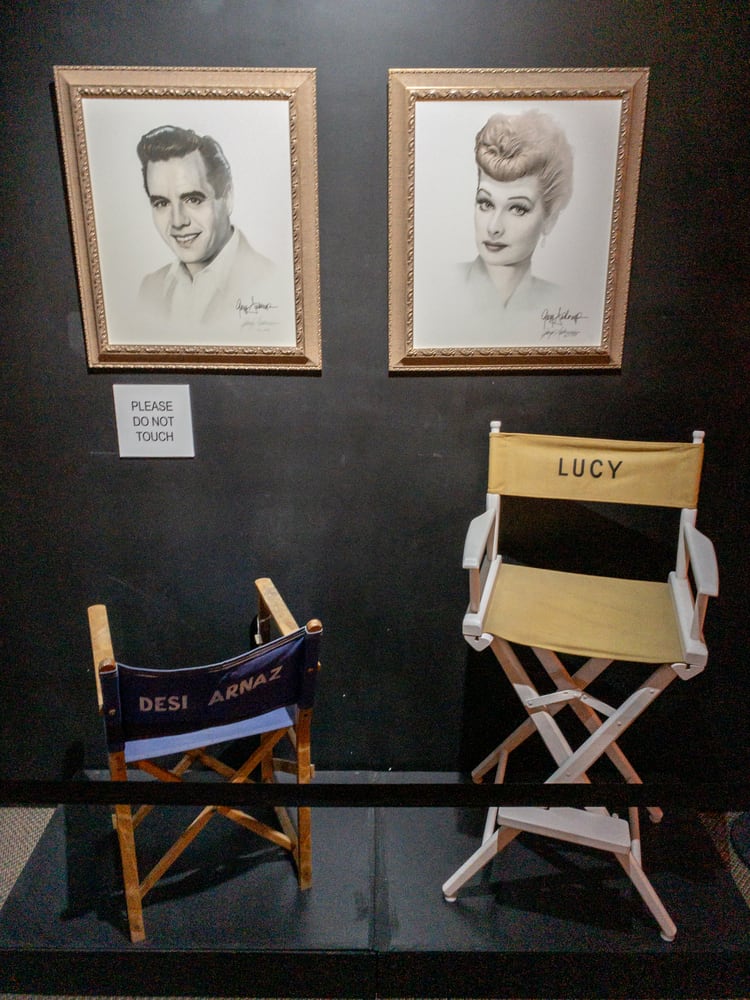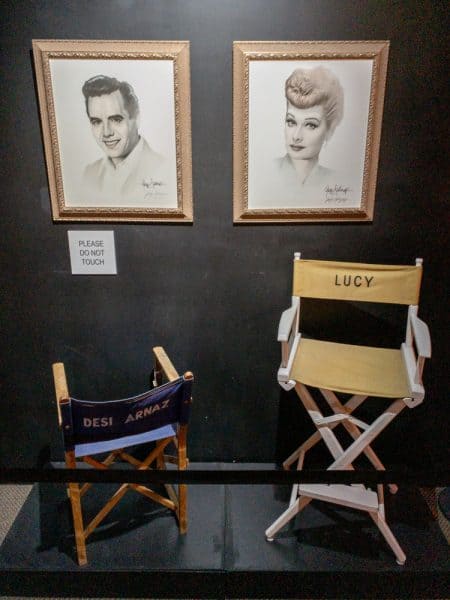 Before leaving, you can even hop onto a recreated "Vitameatavegamin" set and have your photo taken reenacting one of the shows most famous scenes.
While the Desilu Museum portion of the Lucy-Desi Museum is an ode to I Love Lucy, the other half of the museum highlights the lives and careers of Lucille Ball and Desi Arnaz.
It is located next door, and you have to exit one museum, go outside, and into the second to access the other half, so make sure you don't miss it when you visit.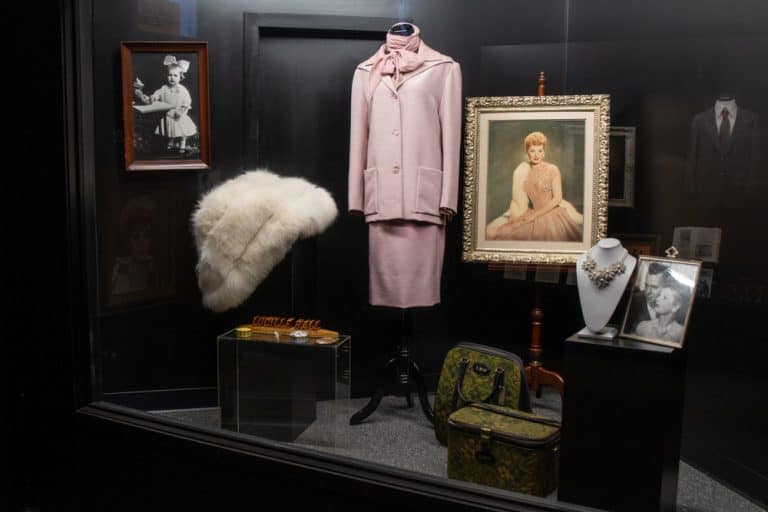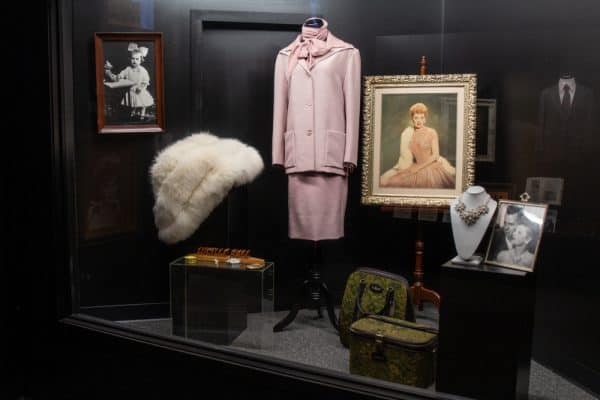 While the museum focuses more on Ball than Arnaz (it is her hometown after all), there's really a ton of great information about them both in this museum.
One thing I thought was really interesting was learning about how different their childhoods were. While Arnaz grew up the child of wealthy and influential parents in Cuba, Ball was raised by her grandparents in a modest home in nearby Celoron, New York.
Throughout the Lucy-Desi Museum, there are many momentoes from their childhoods, marriage, and later careers. It was really fascinating for me to learn more about the people beyond the TV characters and about their incredible influence on Hollywood.
In addition to pieces from their lives, the museum also features a video that tells the story of Lucille Ball's childhood in Chautauqua County using interviews with her childhood friends, family members, and even Ball herself. The video also has some information on the childhood of Arnaz.
My personal favorite part of the Lucy-Desi Museum was one of the last rooms I came to. Here, there was a video that was playing old clips of Lucille Ball on television shows, in movies, and even on talk shows.
While it was neat to see these clips, what made it most interesting was that on the wall opposite the video screen, the clothes that she was wearing in each clip are on display. This did a great job of not only highlighting some of her other roles but also bringing them to life.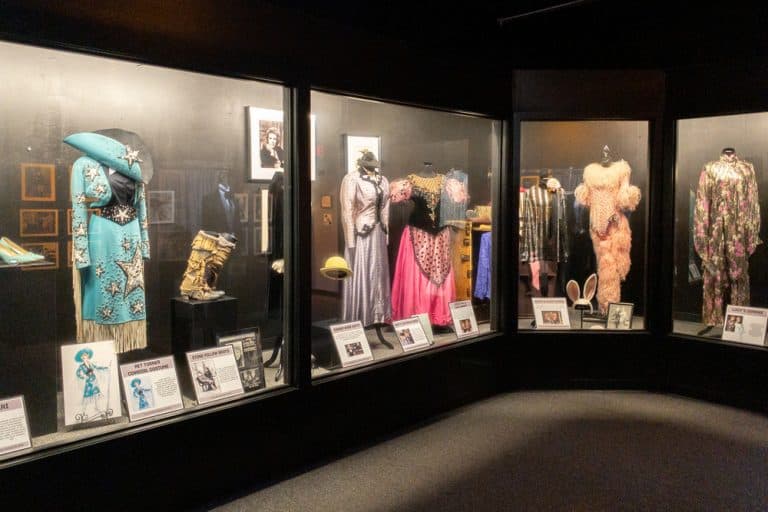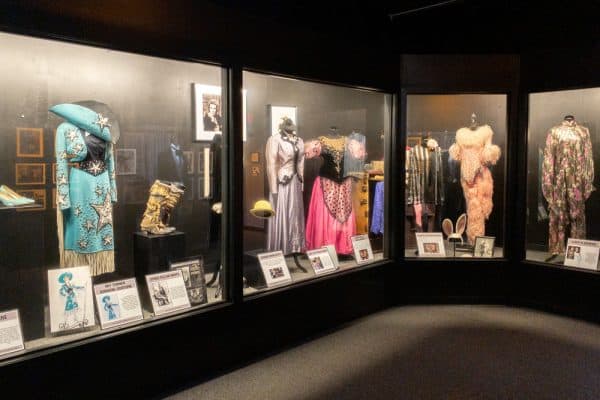 Overall, I really had a great time visiting the Luci-Desi Museum in Jamestown, NY. While there, I saw several women geeking out at the artifacts on display, and if "I Love Lucy" was a major part of your life, you undoubtedly will be just as excited as they were to experience the museum.
However, even if you aren't overly familiar with the show, it's still an interesting museum where you can learn more about the lives and careers of two of televisions most influential and respected people.
Consider a visit to this fantastic museum a must-do the next time you find yourself in southwestern New York.
Note: My visit to the Lucille Ball and Desi Arnaz Museum was hosted by the site. However, the opinions expressed are my own.
Looking for more great spots to visit nearby? Check out Panama Rocks, Barcelona Lighthouse, and Mazza Chautauqua Cellars, Bridal Falls in Allegany State Park.
---
Lucy-Desi Museum
Hours: Thursday-Tuesday: 10am-5pm
Closed Wednesdays

Cost: Adults: $21, Youth (13-17): $18

Child (6-12): $16

Website: Lucy-Desi.com

Address: 2 West 3rd Street
Jamestown, NY 14701
See map below for other area attractions.
---