Please do your best to limit your travels around New York during this time. If you decide to travel, please check the status of the places you are going. Some places around the state are temporarily closed or have changed their hours We will not be updating individual articles to note these changes. Stay safe and wear a mask!


The St. Lawrence Seaway is one of the most important shipping routes in the northern United States. In fact, it is estimated that up to 50 million tons of goods are shipped through the seaway every year.
As part of the project to create the seaway along the St. Lawrence River, the Moses-Saunders Power Dam was constructed across the river. Sitting half in the United States and half in Canada, this dam not only raises the water level for shipping but also supplies a significant amount of hydro-electric power.
Hawkins Point Visitors Center is located in the shadow of this impressive dam and offers a great overview of the history of the dam and how it works, as well as many impressive interactive exhibits that showcase how power is made and used.
Disclosure: This article may contain affiliate links. We will make a small commission from these links if you order something at no additional cost to you.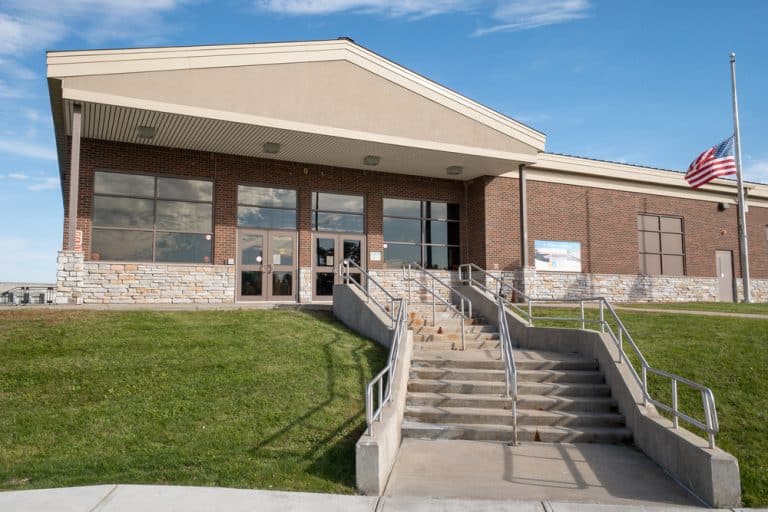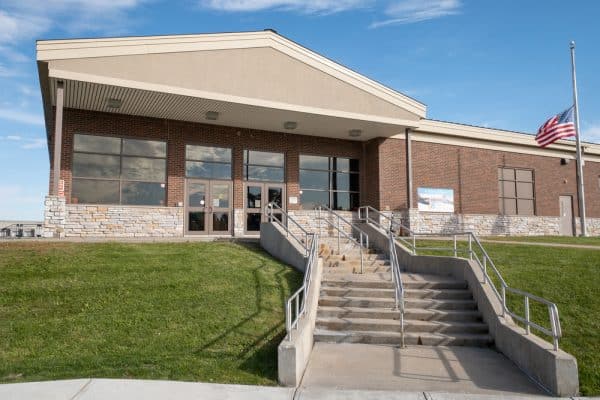 Known officially as the Frank S. McCullough, Jr. Hawkins Point Visitors Center and Boat Launch, the center is located in the northwestern corner of northern New York near Massena.
This free admission museum isn't overly large but is a great spot for both adults interested in the history of the region and kids who enjoy hands-on science activities. Even better, many of the hands-on activities are also fun for adults!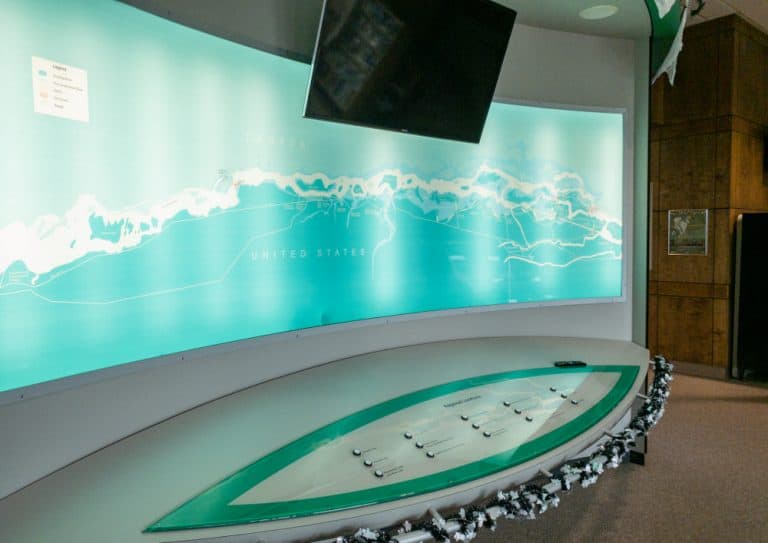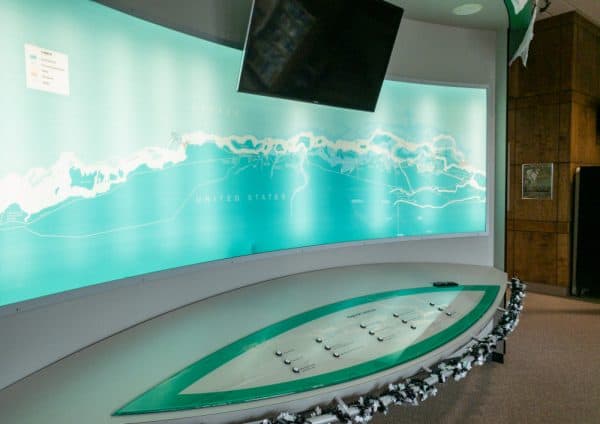 Visits to the Hawkins Point Visitors Center start in the lobby, which features an interactive map of the St. Lawrence Seaway and a 10-minute video that tells the story of the Moses-Saunders Power Dam, how it works, and its impact on the region. While it would have been nice for it to have covered some of the dam's negative impacts, it's still a good overview of the subject.
After watching the video, head into the center's large room. Here you'll find dozens of displays that highlight everything from the many ways that electricity can be made to information on how electricity is transmitted into homes.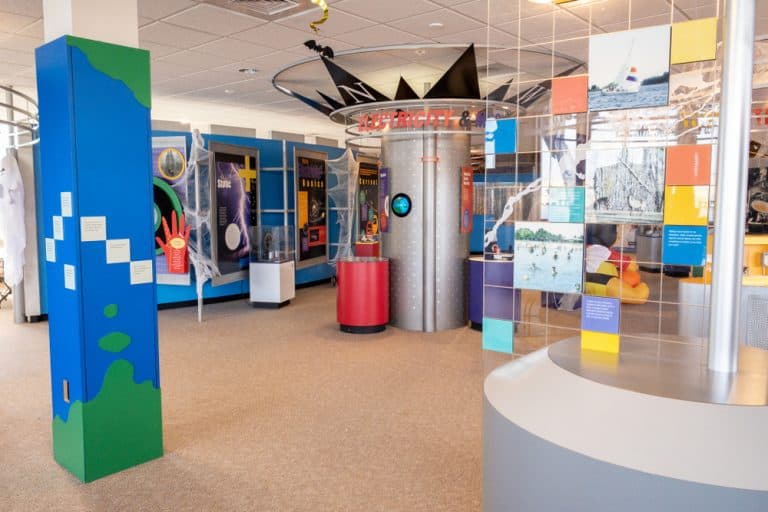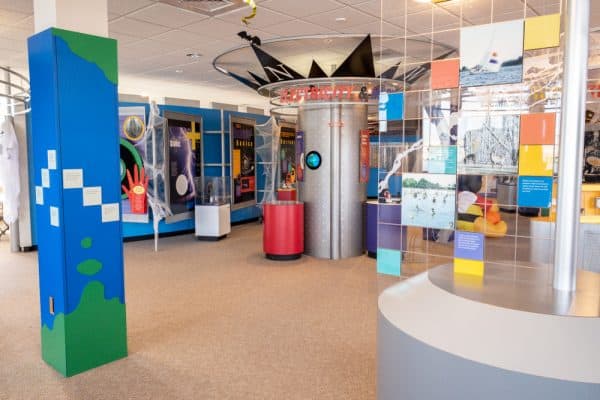 Each spot contains great information on the subject matter, most of which is well written so that it can appeal to both adults and children. I definitely learned a few things reading the signs and found it especially interesting to learn how electricity is stored and transmitted.
Throughout the space, there are dozens of interactive activities that teach about different aspects of electricity. These hands-on activities are incredibly well thought out and most are easy enough for young kids to complete but still interesting for older kids and adults.
In addition to what amounts to a free science museum, the Hawkins Point Visitors Center also features information on the dam and great views of it from both inside the center as well as from its back deck.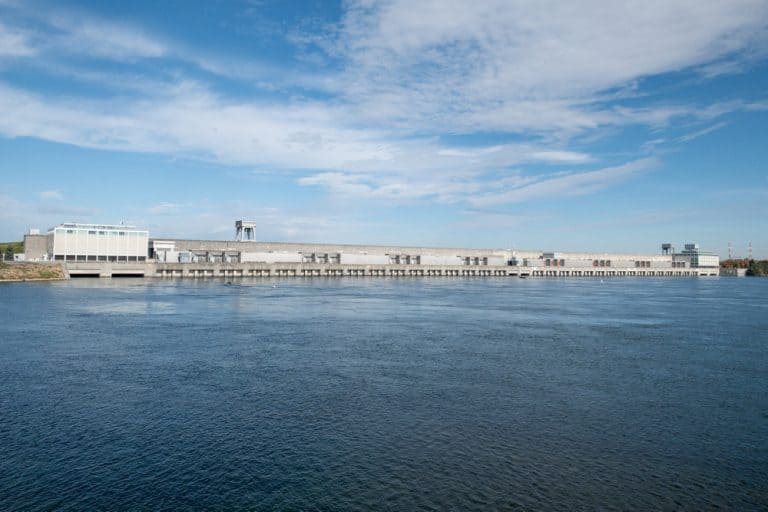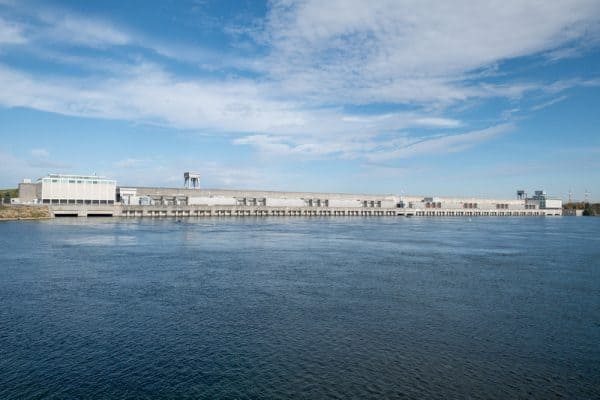 The dam was completed in 1958 and stretches more than 3,000 feet across the river. Halfway across the dam, a friendship monument sits directly on the border of the United States and Canada. I found it very interesting that the dam produces power for both countries and at a different voltage for each.
If you find yourself in the northwestern corner of New York near Massena in St. Lawrence County, the Hawkins Point Visitor Center is a great stop for both kids and adults. There are a ton of interactive things to do here, as well as a chance to learn about how electricity works and the St. Lawrence Seaway.
If you are looking for something free to do in the Thousand Islands, this is a fantastic stop.
Looking for more places to visit in the area? Check out High Falls, Hart's Falls Preserve, the Frederic Remington Museum, and the Silas Wright House.
---
Hawkins Point Visitors Center
Hours: Daily 9am-5pm

**Currently open on Monday, Wednesday, & Friday by reservation only.

Cost: Free

Website: NYPA.gov

Address: 21 Hawkins Point Rd
Massena, NY 13662
See map below for other area attractions.
---