Covid-19 Update: Please do your best to limit your travels around New York during this time. If you decide to travel, please check the status of the places you are going. Many places around the state are temporarily closed, and we will not be updating individual articles to note these changes. Stay safe!


Disclosure: This article may contain affiliate links. We will make a small commission from these links if you order something at no additional cost to you.
While most of the month is still summer, September's events in New York show that fall is on its way.
Throughout the state, you can celebrate the early bounty of the season at apple festival, Oktoberfests, and even a moose festival. So, no matter your interest, there really are a lot of great things to do in New York in September.
(Article updated August 12, 2019 for events in September 2019.)
Hop Harvest Festival in Mumford – September 2
Celebrate New York's hop crops & brewing tradition this Labor Day weekend in Mumford at the Hop Harvest Festival. Festival goers can learn all about the history of one of New York state's first cash crops as well as sample beers brewed from historic recipes & tour the only working 19th-century brewery in the United States.
In addition to locally brewed beers, the festival also offers live music and hop-inspired food & snacks. Although you must be 21 years old to sample the libations, this hop-forward festival is a family-friendly event.
For more information, visit the festival's website.
Oktoberfest 2019 in Poughkeepsie – September 6-8
Indulge in delicious German food and beer at this year's Oktoberfest celebration in Poughkeepsie. This three-day, family-friendly event also features traditional Bavarian dancers & German singers.
So grab your favorite beer stein and head to Poughkeepsie the weekend of September 6-8 to celebrate all things German!
To find out all the details, visit the event's website.
Marion Fall Fest in Marion – September 7
Featuring a craft show, a family-friendly 5K run/walk, food trucks, and live music, this one-day event will also highlight over 65 vendors & craft artisans. Entertainment is also provided for the kids.
For full information, visit the festival's Facebook page.

Annual Festival of Colors in Wilmington – September 14
This hometown festival held each fall in the town of Wilmington is the perfect way for the entire family to spend a Saturday together. Highlights include a children's comedy routine, live music, art demonstrations, food vendors, and much more.
Find out more on the event's website.
The I Love Bacon, Butter, Beer, and Bourbon Fest in Huntington Station – September 14-15
If you happen to be a bacon lover, then this festival in Huntington Station is a definite must-do this September! In addition to bacon, butter, beer, and bourbon-inspired foods, desserts, and libations, festival goers can also enjoy live music, entertainment, crafts, and shopping.
For more information on this tasty event, visit the festival's website.
19th Annual Niagara Celtic Heritage Festival and Highland Games in Lockport – September 14-15
For the time ever, this year's Niagara Celtic Heritage Festival will be held at the Niagara County Fairgrounds in Lockport. This two-day festival attracts nearly 13,000 visitors each year. Highlights of this year's festival include demonstrations and reenactments from 13th century Europe, a chance to meet Mary, Queen of Scots, and a visit to the festival's traditional Wishing Tree.
New to the festival this year is the Dagda Faire- a self-proclaimed festival within the festival, rugby scrimmages, and demonstrations from Spangler Forge, a true blacksmith shop.
Find out more on the festival's website.
Adirondack Balloon Festival in Queensbury – September 19-22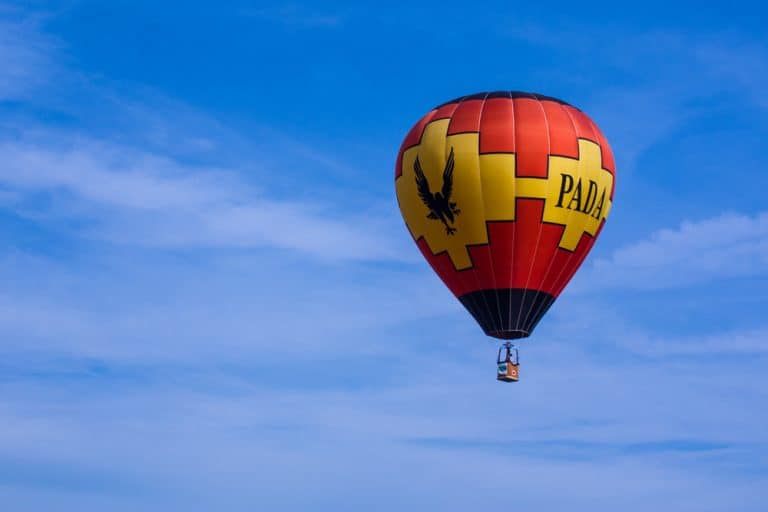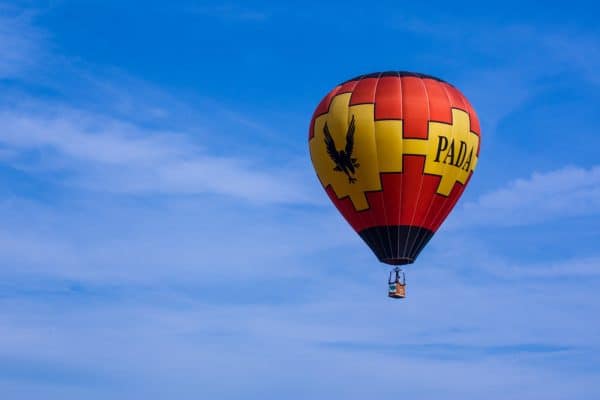 This four-day festival held in the Adirondacks has been a tradition in the area for 47 years now. This not-for-profit event is open to the public free of charge. As a result, this colorful festival draws in a crowd of around 150,000 every year.
Festival goers are treated to live musical performances, a craft fair, kids' activities, and various food vendors. But the highlight of the festival is the daily flight of balloons that takes place each evening of the festival.
Find more information at www.adirondackballoonfest.org.
37th Annual Apple Harvest Festival in Ithaca – September 27-29
Fully immerse yourself in the apple harvesting tradition of the city of Ithaca and the Finger Lakes area by making plans to attend this three-day event. Meet local apple farmers. Sample locally made ciders. Enjoy apple inspired baked goods. The Apple Harvest Festival also features a craft fair with over 100 artists, crafters, and bakers.
Find out the full details here.
Jagerfest in Round Top – September 28
Come celebrate all things Jagermeister at this year's Jagerfest! In addition to German food, wine, and beer, the Jager Girls will be in attendance with special Jagermeister giveaways all night.
For up to date information on the festival, click here.
The Great Adirondack Moose Festival in Indian Lake – September 28-29
Now in its tenth year, The Great Adirondack Moose Festival is your chance to catch a glimpse of the elusive moose of the northern forests in New York. This festival features a moose calling contest, an old fashioned turkey shoot, and kids' activities. Perhaps the highlight of the event though is enjoying a guided habitat excursion for a chance to see a moose in the wild.
For more information, visit the festival's website.
Looking for more events in New York? Check out our picks for the top things to do in New York in August and our picks for things to do in New York in October.
Do you have a favorite thing to do in New York in September that isn't on this list? Let us know in the comments below.