Disclosure: This article may contain affiliate links. We will make a small commission from these links if you order something at no additional cost to you.
While most of the month is still summer, September's events in New York show that fall is on its way.
Throughout the state, you can celebrate the early bounty of the season at an apple festival, Oktoberfests, and even a moose festival. So, no matter your interest, there really are a lot of great things to do in New York in September.
(Article updated August 14, 2023 for events in September 2023.)
US Open in New York City – August 28 – September 10
The US Open, one of the world's biggest tennis tournaments, returns to New York this month.
Held annually at the USTA Billie Jean King National Tennis Center in Queens, it features all of the top mens and womens tennis players in the world. Over the course of two weeks, they will compete in several categories to see which athletes come out on top.
For more information and tickets, visit USOpen.org.
I Love Barbeque Festival in Lake Placid – September 1-3
If you love barbeque, you won't want to miss the I Love Barbeque Festival held in Lake Placid this Labor Day Weekend.
This event, which is organized by USA Luge and benefits the Shipman Youth Center, will be held at the North Elba Show Grounds and will feature dozens of professional barbeque teams from around the country.
In addition to eating great barbeque, visitors can enjoy professional wrestling, craft beer, live music, and much more.
For information, visit the event's website.
Hop Harvest Festival in Mumford – September 2
Celebrate New York's hop crops & brewing tradition this September at the Hop Harvest Festival at the Genesee Country Village and Museum near Rochester. Festival goers can learn all about the history of one of New York state's first cash crops as well as sample beers brewed from historic recipes & tour the only working 19th-century brewery in the United States.
In addition to locally brewed beers, the festival also offers live music and hop-inspired food & snacks. Although you must be 21 years old to sample the libations, this hop-forward festival is a family-friendly event. You can also tour the historic site, including a working early 19th-century brewery.
For more information, visit the festival's website.
National Buffalo Wing Festival in Buffalo – September 2-3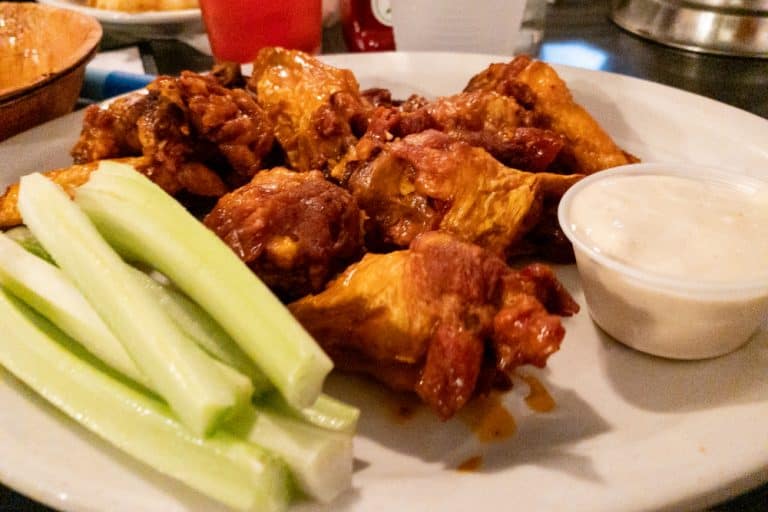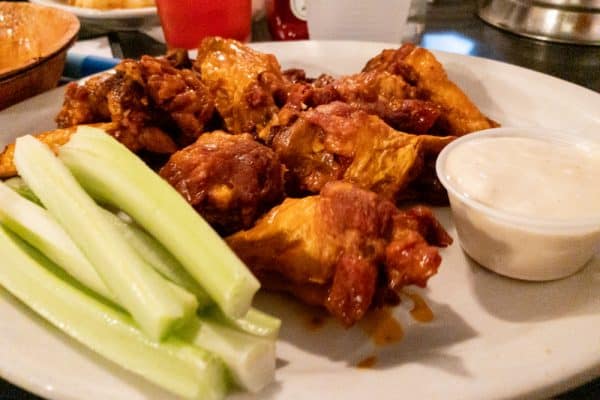 No visit to Buffalo is complete without eating some Buffalo wings, and this September, there's no better place to do that than at the National Buffalo Wing Festival at Highmark Stadium.
The festival will feature a variety of competitions including best sauce and, of course, Best in Show Wing. Visitors can try as many wings as they want throughout the day, and there will be other types of food and drink available as well.
In addition to eating over 100 varieties of Buffalo wings, there will be live music, wing-eating contests, and a visit from championship eater Joey Chestnut.
For more information, go to BuffaloWing.com.
Hudson Valley Wine and Food Festival in Rhinebeck – September 9-10
The 23rd annual Hudson Valley Wine and Food Festival will be returning to Rhinebeck this month.
This two-day event will feature some of the best wineries in the region, along with some fantastic food. And, for those that prefer other types of adult beverages, there will also be breweries, cideries, and distilleries on site as well.
In addition to eating and drinking, visitors can browse local vendors, watch cooking demonstrations and seminars, and enjoy live music.
For more information, visit the festival's website.
The Feast of San Gennaro in New York City – September 14-24
One of the most unique events of the year is happening in New York City's Little Italy this September: The Feast of San Gennaro.
San Gennaro was a priest from Naples who was martyred in the 4th century, and this festival honors his life to this day with many fantastic events including a parade, live music, food-eating contests, special guests, and much more.
Come see why this is called "The Feast of all Feasts."
For full information, visit the event's website.
21st Annual Niagara Celtic Heritage Festival and Highland Games in Lockport – September 16-17
This year's Niagara Celtic Heritage Festival will be held at the Niagara County Fairgrounds in Lockport. This two-day festival attracts thousands of visitors each year. Highlights of this year's festival include demonstrations and reenactments from 13th-century Europe, the incredible Highland Games, and a visit to the festival's traditional Wishing Tree.
There will also be incredible live music, food, craft vendors, and much more.
Find out more on the festival's website.
Adirondack Balloon Festival in Queensbury – September 21-24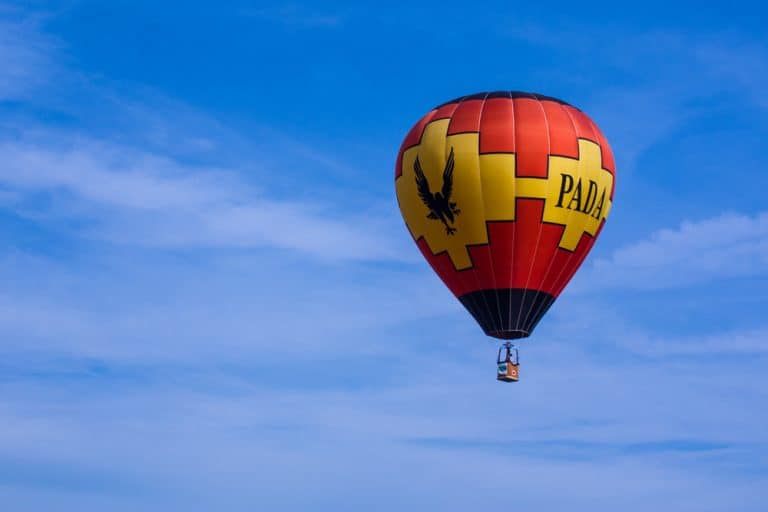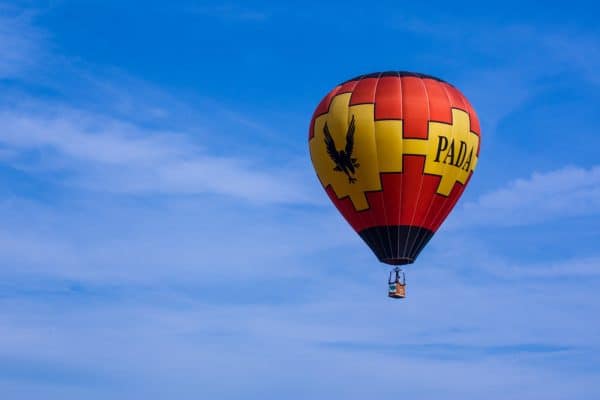 This four-day festival held in the Adirondacks has been a tradition in the area for the past 50 years. This not-for-profit event is open to the public free of charge. As a result, this colorful festival draws in tens of thousands of spectators every year.
Festival goers are treated to live musical performances, a craft fair, kids' activities, balloon rides, and various food vendors. But the highlight of the festival is the daily flight of balloons that takes place each morning and evening of the festival (weather permitting).
Find more information at www.adirondackballoonfest.org.
The Great Adirondack Moose Festival in Indian Lake – September 22-24
The Great Adirondack Moose Festival is your chance to catch a glimpse of the elusive moose of the northern forests in New York and to participate in a lot of moose-related activities.
This festival features a moose calling contest, an antique car show, and kids' activities. Perhaps the highlight of the event though is enjoying a guided habitat excursion for a chance to see a moose in the wild.
For more information, visit the festival's website.
Looking for more events in New York? Check out our picks for the top things to do in New York in August and our picks for things to do in New York in October.
Do you have a favorite thing to do in New York in September that isn't on this list? Let us know in the comments below.