Disclosure: This article may contain affiliate links. We will make a small commission from these links if you order something at no additional cost to you.
When I travel around New York, I'm always on the lookout for great places to grab a craft beer. So, on a recent trip to Albany, I decided to try out Fort Orange Brewing.
Fort Orange Brewing is located a few miles north of downtown Albany in a beautifully restored warehouse in an industrial area of the city. The brewery renovated this once-abandoned building before they opened to the public in October 2017.
Fort Orange Brewing's taproom is fairly basic with a few tables and a bar set up around the room. A couple of TVs can be found hanging in the space and there are some games for people to play. Otherwise, this is a fairly basic spot, but it's a relaxing place to enjoy a few of their beers.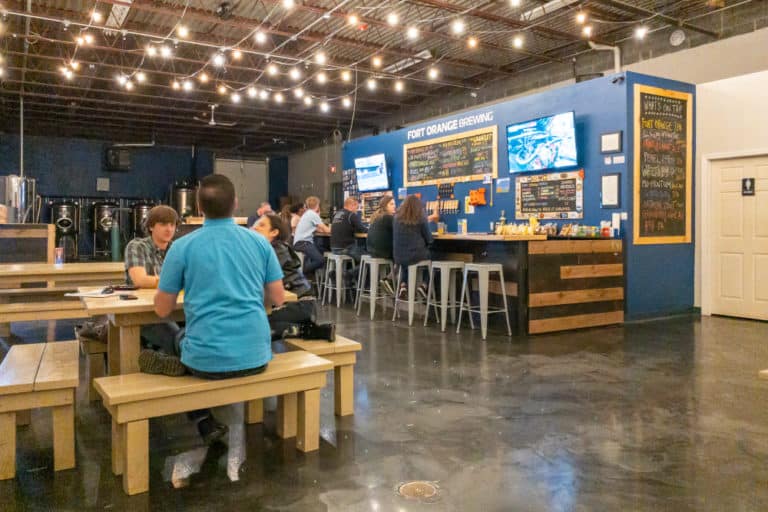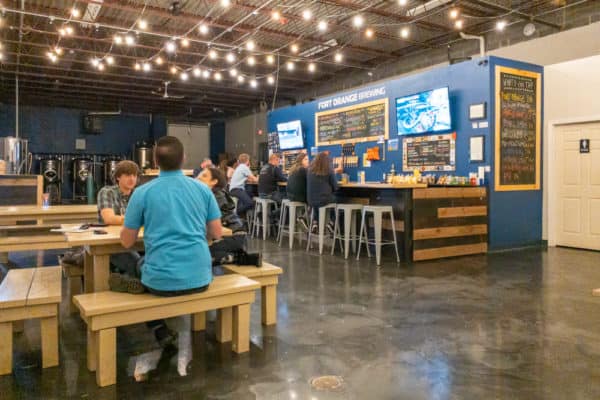 Fort Orange Brewing specializes in IPAs, but does have a nice mix of beers that span many of the most popular styles including red ales, stouts, and fruit beers. At any given time, they have 10 different beers on draft, of which about half tend to be some form of IPA.
When visiting, you can obviously opt for a single beer, but they also offer two different types of flights.
The first is the standard four-beer flight and allows you to sample a few of their beers. I loved that this is delivered in a holder that is orange and in the shape of the original Fort Orange that once stood in the city from 1624 until the late 1670s.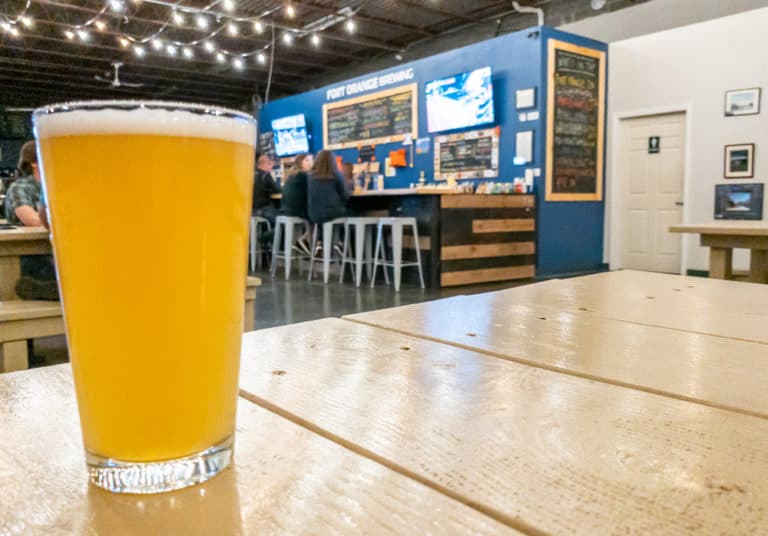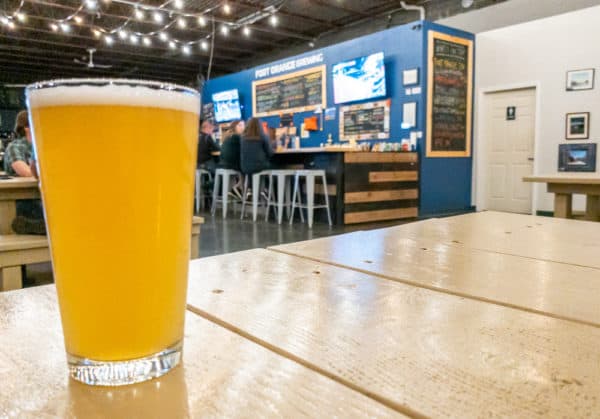 This flight is definitely something unique that sets this brewery apart from the others in Albany.
Speaking of things that set them apart, if you're visiting the brewery with a friend or two and can't decide what beers to try, you can get a flight that includes all 10 of their beers. While this is a great way to sample all of their beers, definitely don't do this if you don't have at least one person to share it with.
During my visit, I was able to try several of the beers on draft, but my favorite was the Good Dog IPA. I found this beer to both hoppy, fruity, and just an all-around great beer. Unfortunately, this seems to be either a seasonal or one-off beer, as I can't find much mention of it on their website.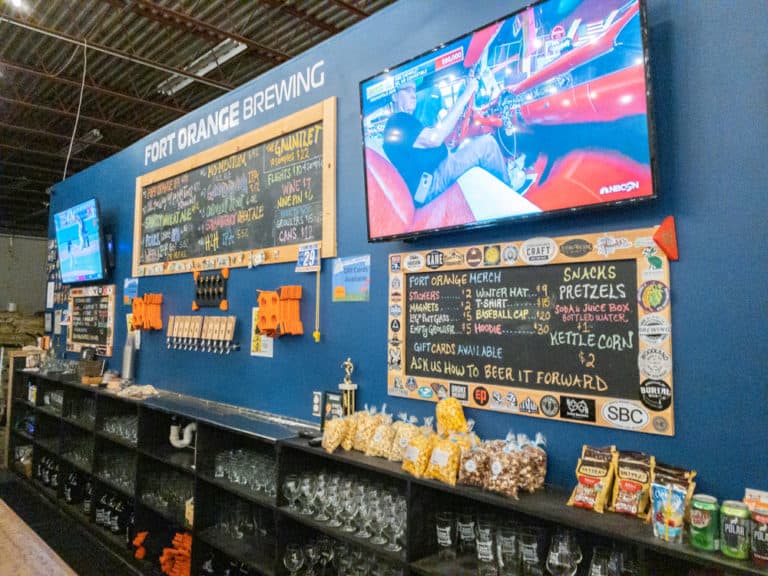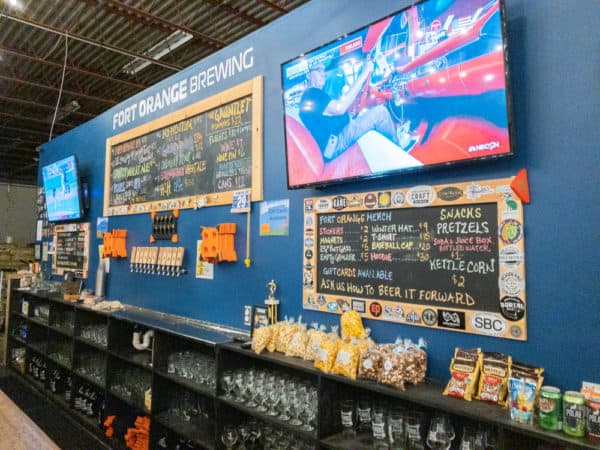 It's worth noting that Fort Orange Brewing doesn't offer any cooked food at their brewery, so if you are looking to have a meal with your beer, you'll want to head somewhere else. However, if you need a snack, they do offer a few pre-packaged snack foods that go well with beer.
Overall, while Fort Orange Brewing might not make my list of the top breweries in New York, it's definitely a solid option if you are wanting a relaxed place to have a beer in Albany.
Looking for more places to visit nearby? Check out the Indian Ladder Trail in Thacher State Park, the Grave of Uncle Sam, Barberville Falls, and the Albany Pine Bush Preserve.