Disclosure: This article may contain affiliate links. We will make a small commission from these links if you order something at no additional cost to you.
I always love it when I'm traveling through an area and discover somewhere really special. That was the case with my visit to the Martin Van Buren National Historic Site.
On a recent trip, I found myself driving south along Route 9H between Barberville Falls Nature Preserve and High Falls Conservation Area. Just after passing through Kinderhook, New York, I saw a sign for the Martin Van Buren National Historic Site and pulled over right away for an unscheduled stop.
The Martin Van Buren National Historic Site preserves the retirement home of the 8th President of the United States. Known as Lindenwald, Van Buren purchased the home in 1839 while he was still president. He then lived in the home from 1841 until his death in 1862.
Martin Van Buren was born in Kinderhook, just a few miles from where the home is located, so this was a logical place for him to retire to. While his birthplace is no longer standing, there is a historical marker near the site.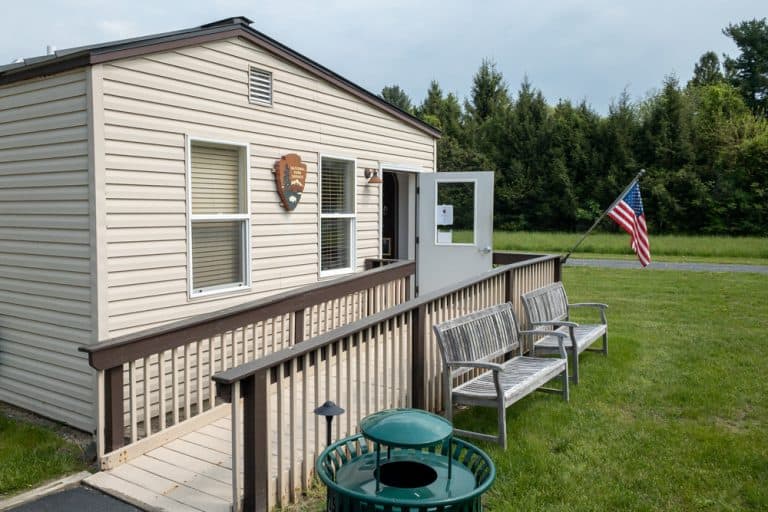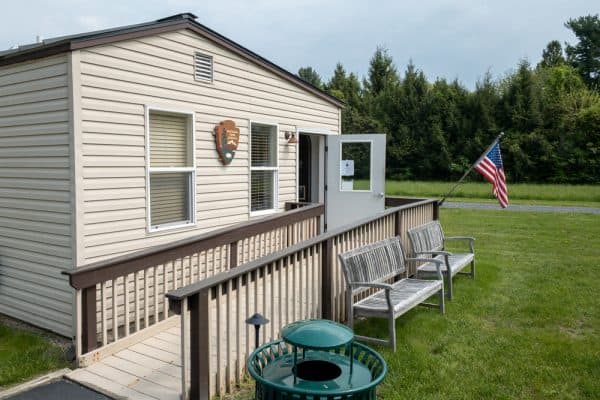 Van Buren has two interesting presidential firsts that are related to his childhood. First, he was the first president to be born a citizen of the United States. The seven before him were all born while the United States was still a British colony and thus born British subjects.
Secondly, Van Buren was the first president whose first language was not English. As the name of the town and many other local names imply, Van Buren grew up speaking Dutch and didn't learn English until he was in school.
During Van Buren's time at Lindenwald the road in front of the home was the main route from New York City to Albany, so it would have been quite busy. Today, however, the home sits along a relatively quiet roadway.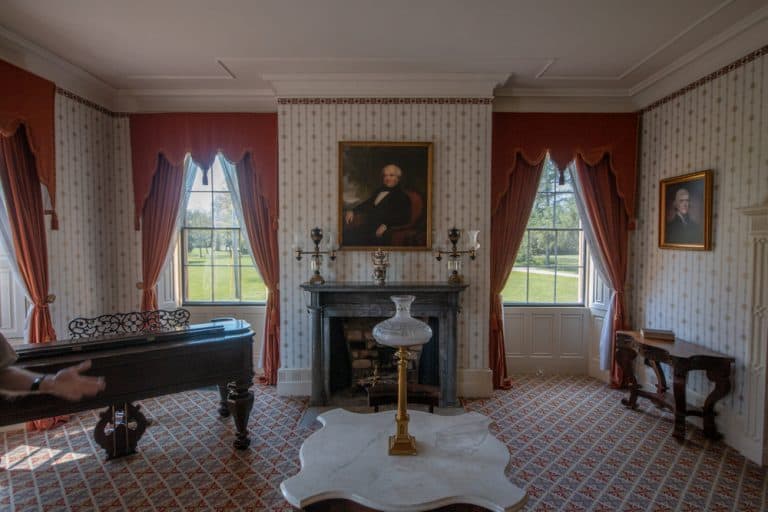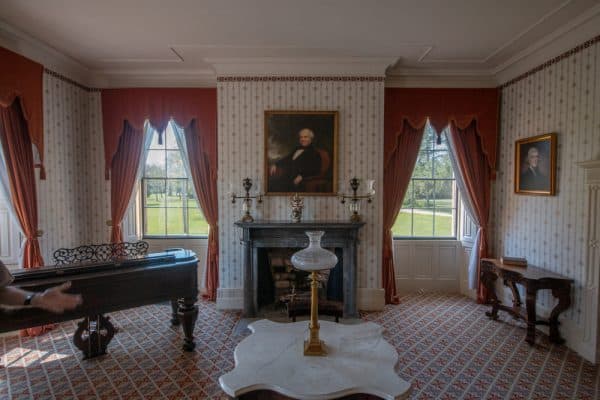 The National Park Service runs several tours of the home every day between late May and the end of October. Sign-ups for the tours are done in the small visitor center. Other than a tiny gift shop and tour sign up area, there is sadly nothing to see in this building. Maybe in the future, they'll add a new facility with a few exhibits and an educational film to help tell more of the story.
Tours are completely free and last about an hour. Rangers provide an introduction to the home and the life and career of Martin Van Buren before heading inside the home.
Rangers guide you through all three of the home's main levels while discussing Van Buren's life and political career.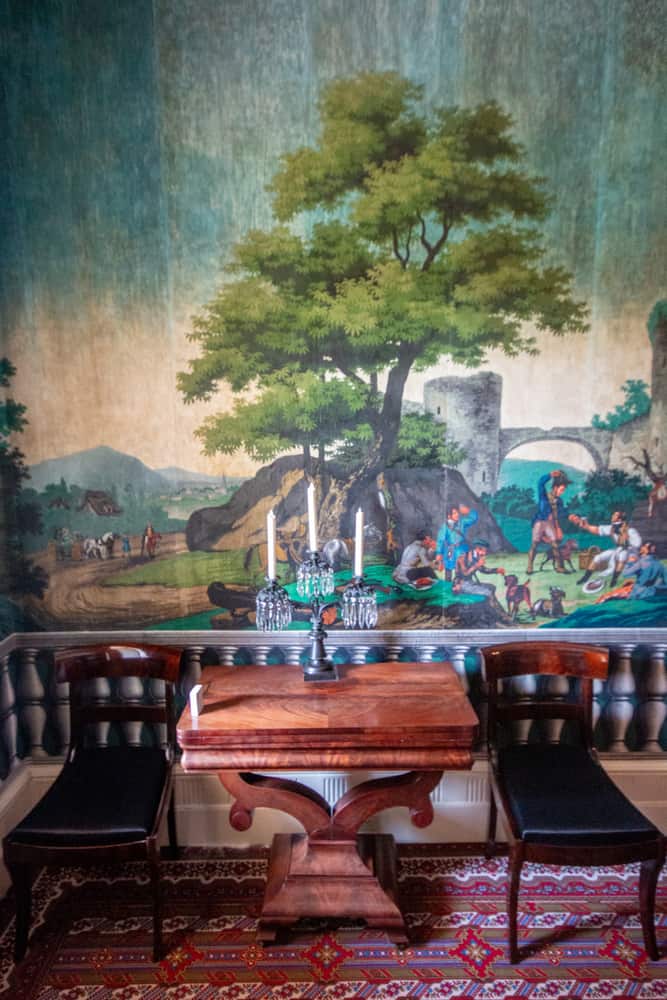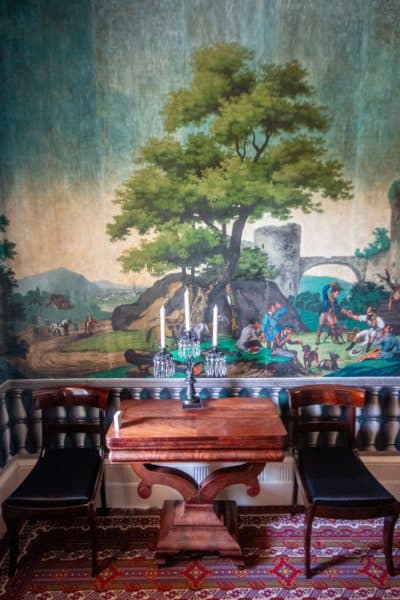 One of my favorite aspects of the first floor was the unique wallpaper in the dining room. Surprisingly, this interesting wall design actually dates back to Van Buren's time in the home.
Also on the first floor is Martin Van Buren's office. It was here that he based two later campaigns for the presidency and would meet distinguished guests that came to visit the former President.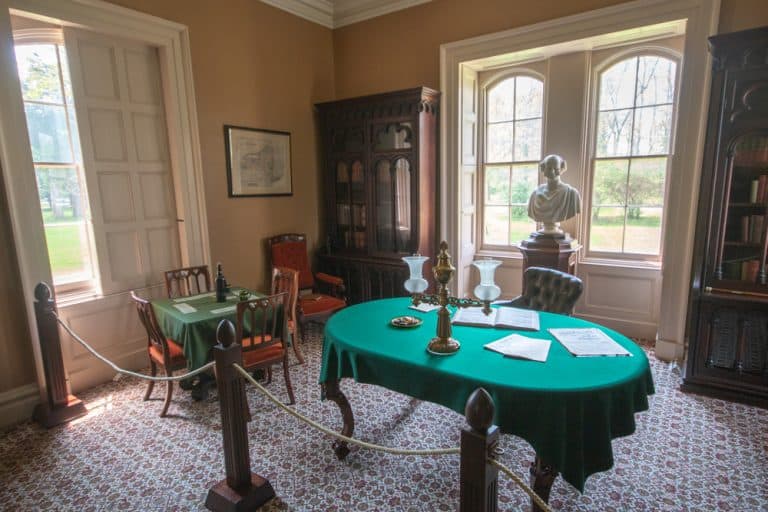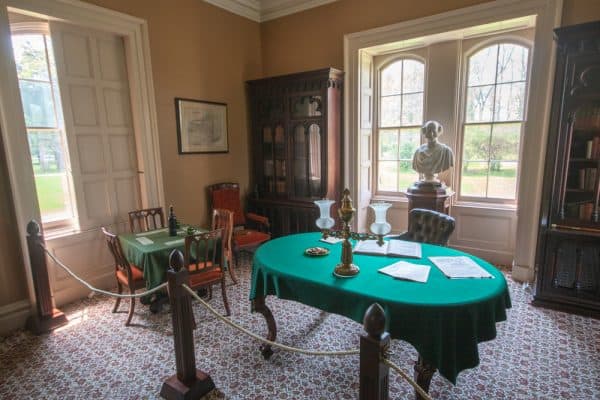 Upstairs, tours take you through several of the bedrooms, but by far the most interesting is Van Buren's. Not only is it always interesting to see where a former president spent their private time, but the bed here is the one in which Martin Van Buren died in in 1862.
While it was neat to see the home and a few original items that were owned by Van Buren, my favorite part about touring the Martin Van Buren National Historic Site was the ability to simply learn about this often neglected president.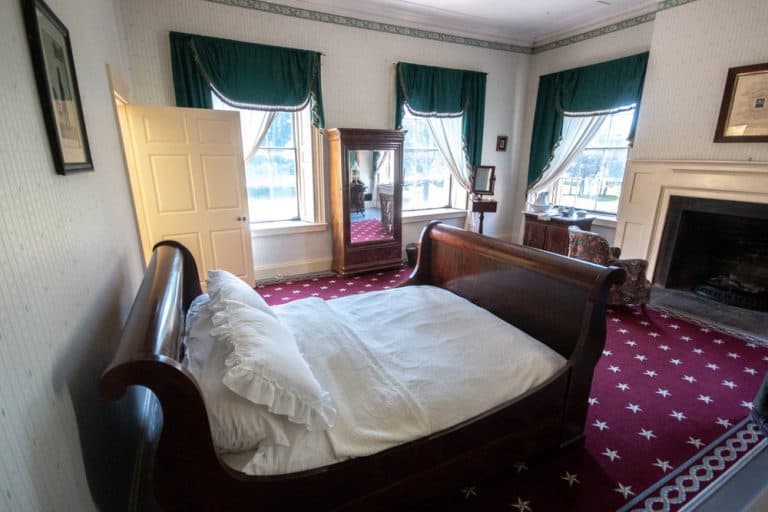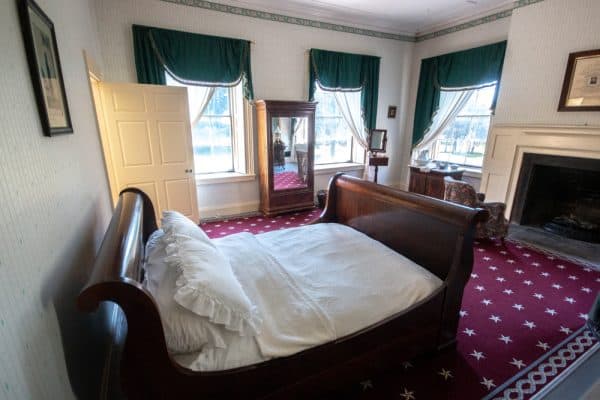 Van Buren's one term in office often gets overlooked in history books and programs (unless you are a fan of Seinfeld), so it was really interesting to find out more about his life, political career, and presidency.
Before you leave the area, make sure to take the drive into nearby Kinderhook to see where Van Buren was born and where he is buried.
While his birthplace is marked by a simple historical marker with nowhere to stop, his grave is a quick and easy spot to check out.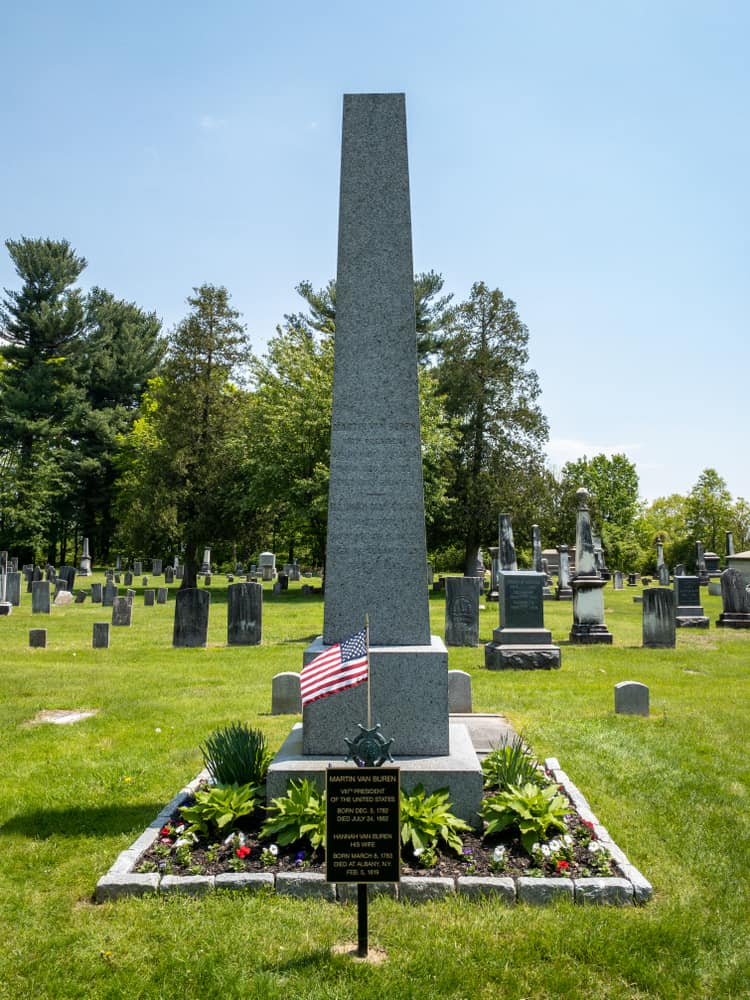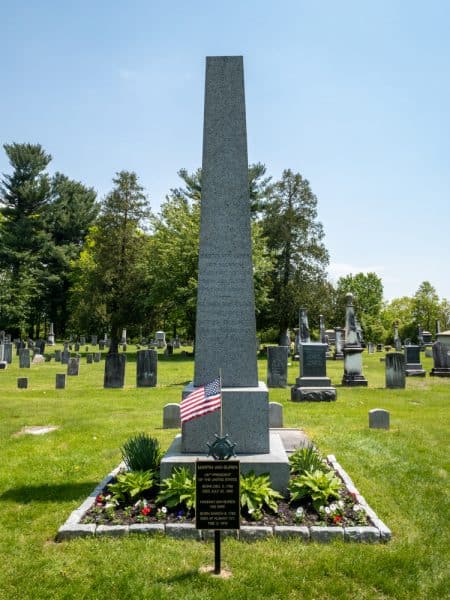 To visit it, simply take Hudson Street (which turns into Albany Avenue) through town. Just past town, there is a cemetery on both sides of the road. Look for a pull-off on the right side of the road and a small sign pointing the way to Van Buren's final resting place.
Overall, while Martin Van Buren might be an overlooked President, a visit to his home, Lindenwald, and the Martin Van Buren National Historic Site in Columbia County, New York offers a fantastic chance to learn more about his life and legacy.
Looking for more places to visit nearby? Check out Olana State Historic Site, Stuyvesant Falls, the New York State Museum, and the grave of President Chester Arthur.
---
Martin Van Buren National Historic Site
Hours: Daily: 7am-sunset
Tours offered on a first come, first serve basis
Open late May through October

Cost: Free

Website: NPS.gov/MAVA

Address: 1013 Old Post Rd
Kinderhook, NY 12106
See map below for other area attractions.
---