Disclosure: This article may contain affiliate links. We will make a small commission from these links if you order something at no additional cost to you.
When I'm traveling, I always love finding roadside waterfalls in New York to visit. One such spot is Stuyvesant Falls in Columbia County.
I actually stumbled upon Stuyvesant Falls totally by accident.
As I was driving to Lindenwald, the home of President Martin Van Buren, I missed my turn into the site. Just beyond the home, I saw a sign for the community of Stuyvesant Falls. Intrigued, I followed the road and ended up in the small Stuyvesant Falls Park on the outskirts of town.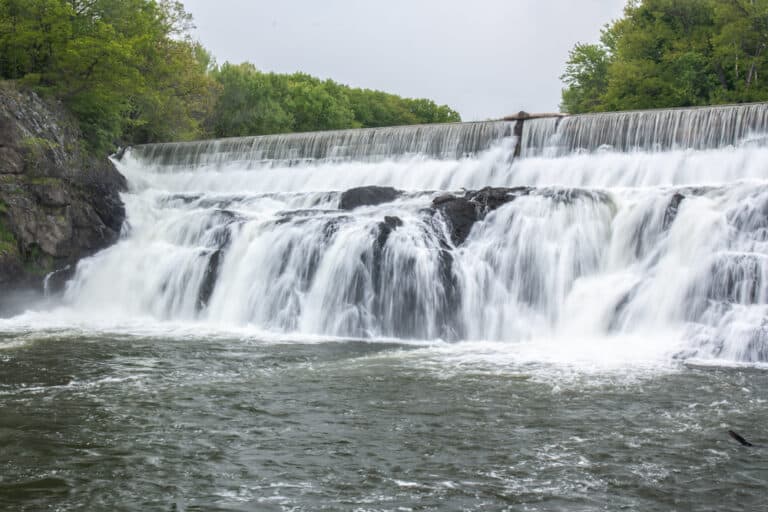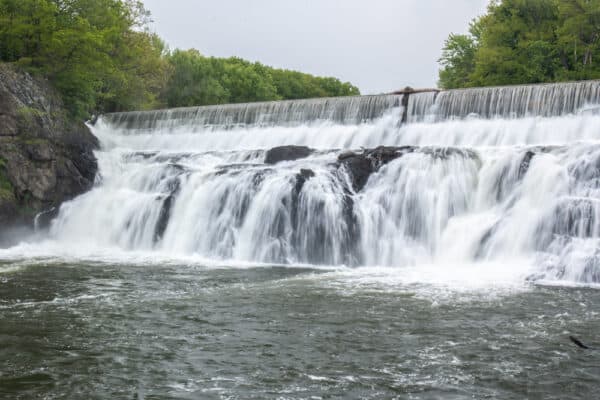 It was here, along Kinderhook Creek, that I found Stuyvesant Falls.
Stuyvesant Falls is a natural waterfall that has a dam above it that adds a bit of extra height to this drop. By my estimates, the natural part of the waterfall is roughly 15 feet in height, with the dam adding an additional ten feet or so.
In front of the waterfall, there is a large pool that makes it hard to get too close to the waterfall. However, there are good views of the falls from several spots around the park.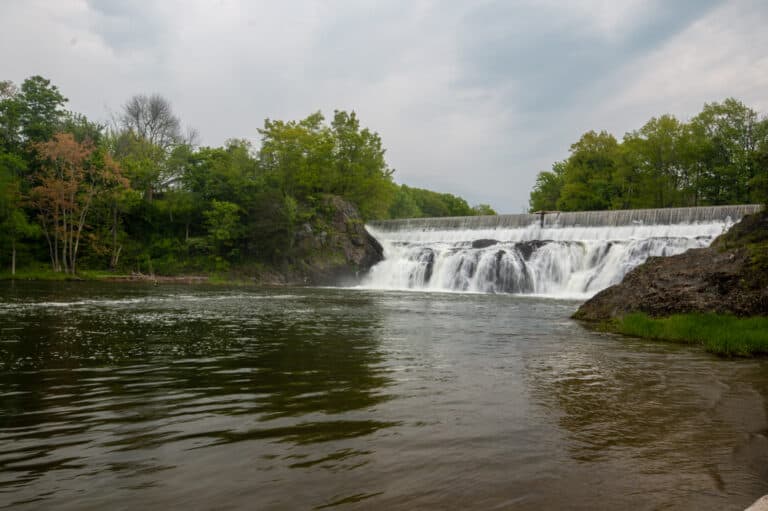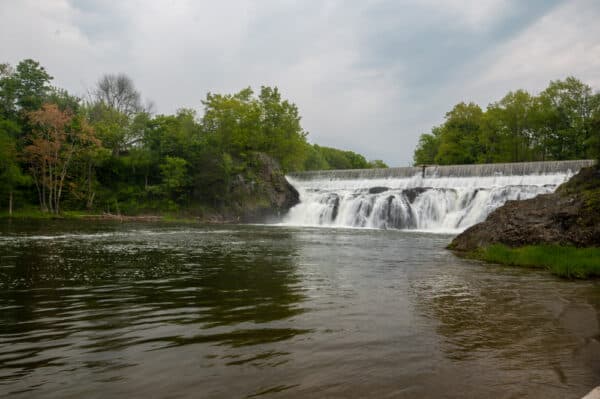 The main parking area for Stuyvesant Falls Park is located on the southern side of the creek. Here, a dirt road leads back to a large dirt parking area. Walk to the end of the road and enjoy a nice view of this waterfall.
One positive of viewing the waterfall from this angle is that it blocks out some of the dam's structure and creates a bit more natural scene.
You can also view Stuyvesant Falls from the opposite side of the creek.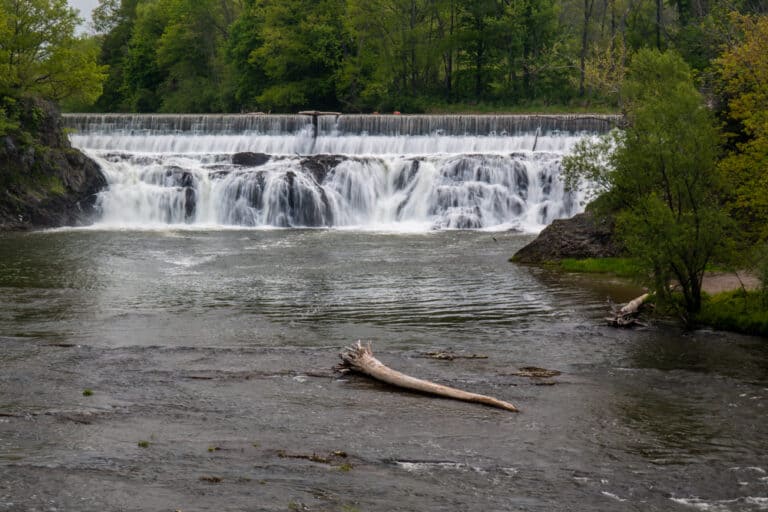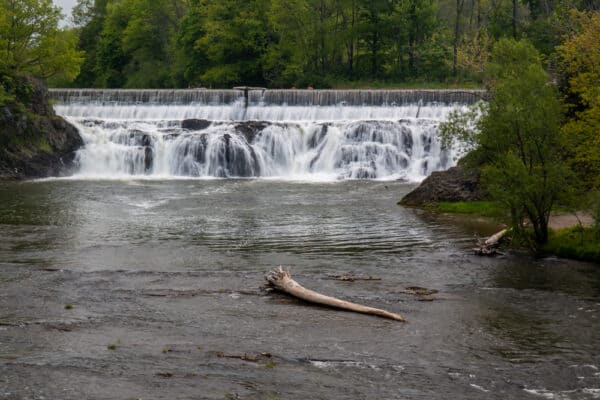 On this side, there are several pull-offs on the right side of the road when you can park your car. You'll also find a couple of picnic tables and even an information sign that offers some nice details about the area.
From this side of the creek, you can get a much more straight-on view of Stuyvesant Falls, which is a nice contrast to the southern side of the creek.
While at Stuyvesant Falls, it's worth taking a peek at a second waterfall that's just downstream.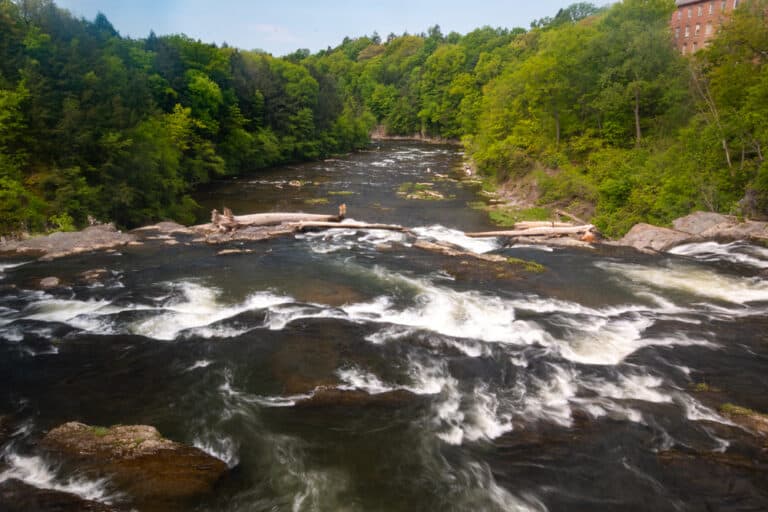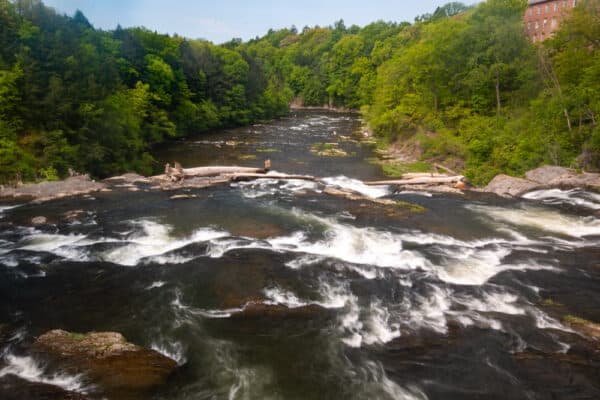 Unfortunately, I don't believe there is an easy or legal way to get a good view of Lower Stuyvesant Falls. However, if you walk across the one-lane metal bridge that crosses the waterway, you can peer downstream and see this drop from above. (Just watch carefully for cars if you walk across the bridge.)
While it's hard to tell for sure given the angle, I'd guess this lower waterfall is roughly 20-25 feet in height.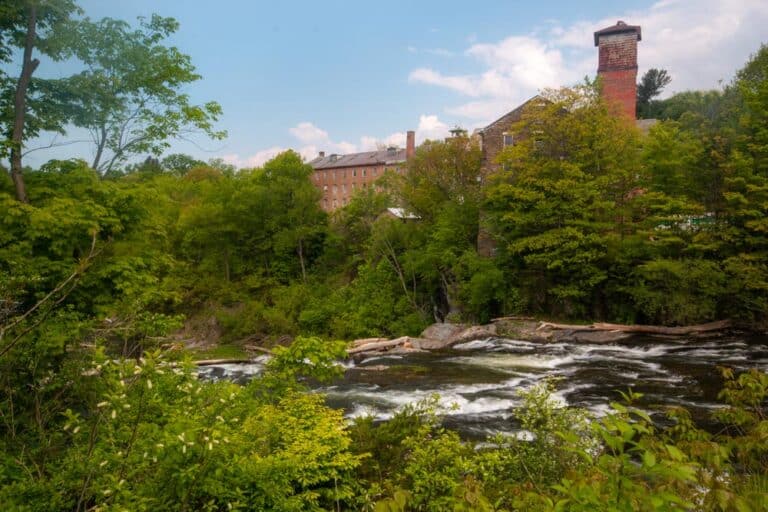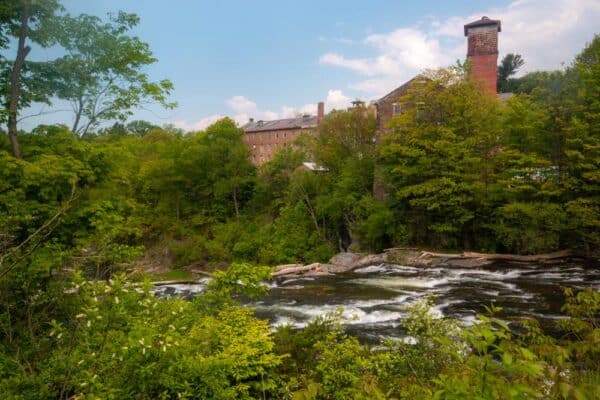 Adjacent to this lower waterfall is a historic building that likely once served as a factory or mill of some sort. This building definitely adds a lot of historic interest to the spot.
Overall, Stuyvesant Falls isn't the type of waterfall that's worth going far out of your way to see. However, if you are looking for an easy-to-visit waterfall near Albany or in the northern Hudson Valley region or if find yourself visiting the Martin Van Buren National Historic Site, this is a nice detour to make.
How to Get to Stuyvesant Falls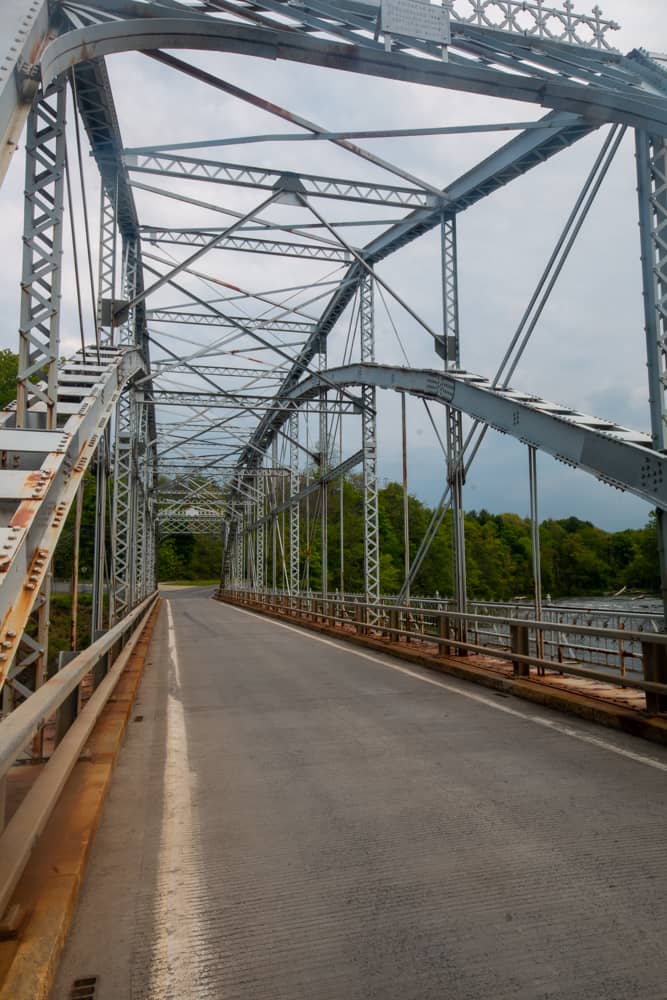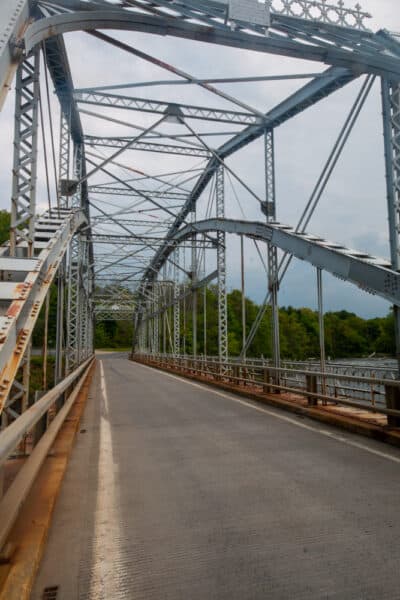 Stuyvesant Falls is located in a community of the same name in northwestern Columbia County, New York.
The main parking area on the southern side of Kinderhook Creek can be found at the following coordinates: 42.358595, -73.731886. There is also room to park and view this waterfall from the opposite side of the creek.
Looking for even more spots to visit nearby? Check out High Falls Conservation Area, Hannacroix Creek Preserve, Olana State Historic Site, and Kaaterskill Falls.
[Click here for information on how to use the coordinates in this article to find your destination.]