Disclosure: This article may contain affiliate links. We will make a small commission from these links if you order something at no additional cost to you.
Located in Newburgh, just a few miles west of the Hudson River, you'll find one of the best destinations in New York for those that love motorcycles: the Motorcyclepedia Museum. However, read on to find out why this isn't just a spot for motorcycle fans.
Motorcyclepedia opened to the public in 2011 in the Hudson Valley, just a few miles from the original location of Orange County Choppers (made popular by the TV show "American Chopper"). This 85,000-square-foot museum is located on two floors and features upwards of 600 different motorcycles, as well as thousands of other pieces of related memorabilia.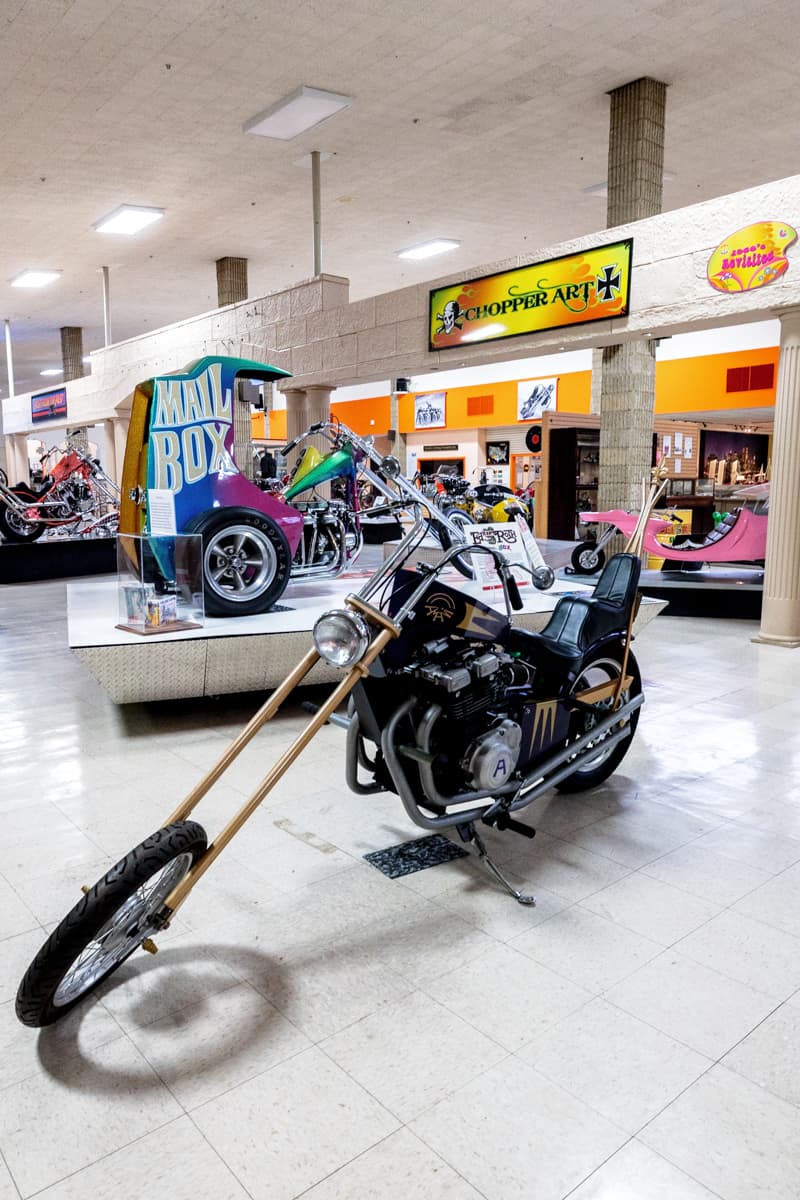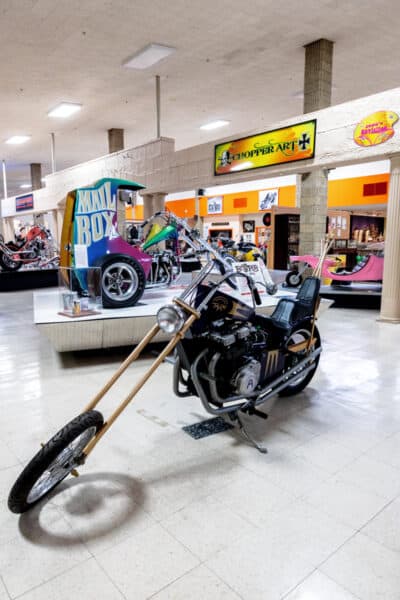 The museum is best known for its collection of Indian Motorcycles, which includes a model from every year from 1901-1953, the entire run of the original Indian brand. That being said, the museum also features a fantastic collection of choppers, replicas of bikes used in movies and tv shows (as well as some originals), and a collection of rare and interesting vintage bikes.
Even though I'm not a motorcycle enthusiast, I love history and always find antique transportation museums to be interesting, so I was excited to visit this spot on a beautiful autumn day in 2021.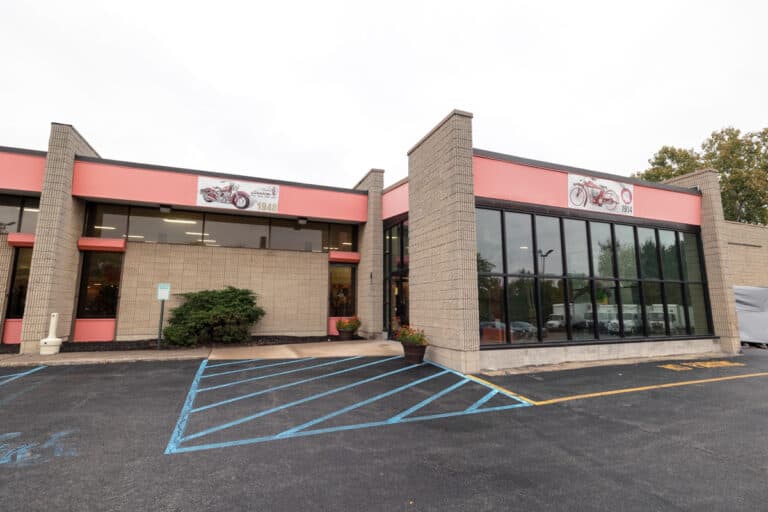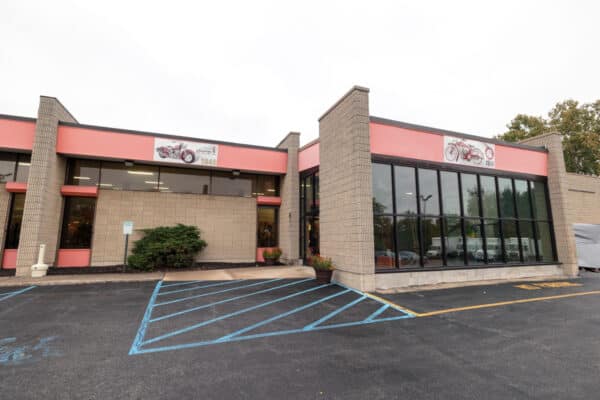 The museum's two floors can be very roughly divided into four sections: Indian motorcycles, choppers, bikes related to the entertainment industry, and antique motorcycles.
As I previously mentioned, the museum is best known for its collection of Indian motorcycles, which spans well over 100 bikes. Most impressive is their collection of more than 50 years of Indian bikes, which includes a motorcycle from the first year of production in 1901 when only three were made.
This is said to be the only timeline in existence of Indian motorcycles, and, unsurprisingly might be the greatest collection of this company's bikes.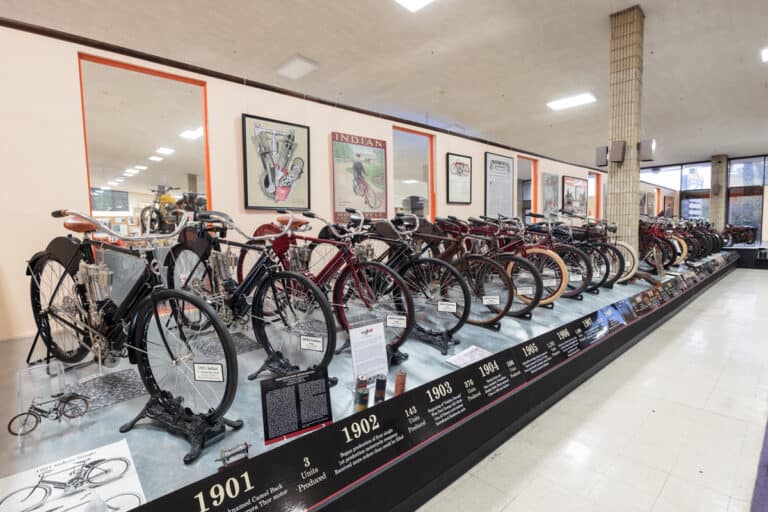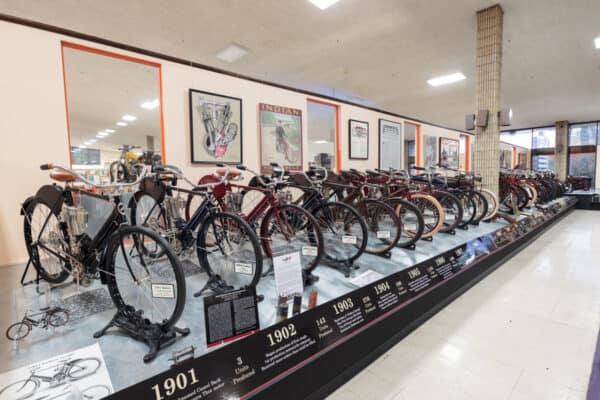 I found it incredibly fascinating walking down the line of motorcycles and looking at how they changed from year to year. Even if you aren't into motorcycles, if you have any appreciation for antique vehicles and history, I'm sure you'll find this lineup interesting.
The rest of the main floor of the museum is taken up primarily by choppers and bikes somehow related to pop culture or history.
As a lover of pop culture, I found the bikes from TV shows and movies to be especially interesting. However, it was a bit unclear from the signage whether the bikes on display were originals or authentic reproductions (I believe most, if not all, were the latter).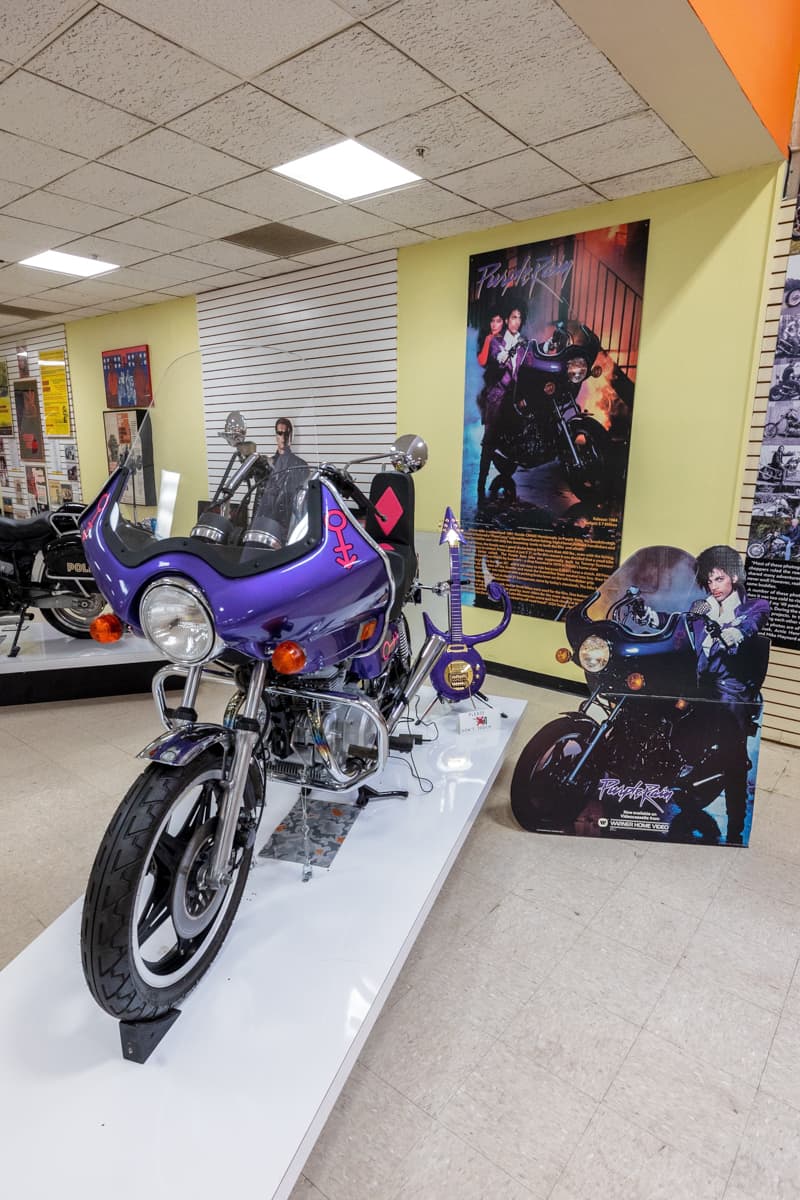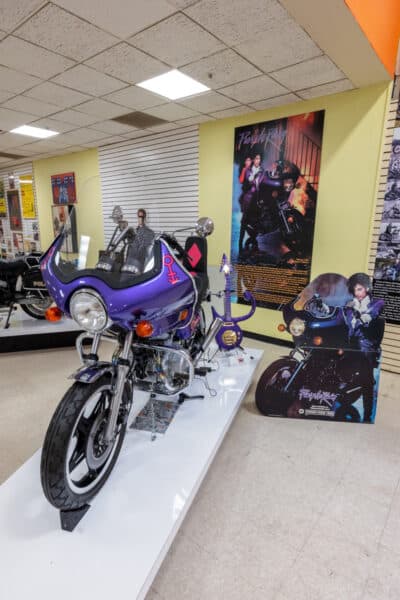 Regardless, you can still see bikes that are very similar to the originals even if they aren't.
This section is said to rotate periodically, so keep in mind that you might not see the same motorcycles that I did, but when I was there, they had motorcycles representing iconic Hollywood productions like Priest, the original Batman TV series, the "Purple Rain" music video, and many more.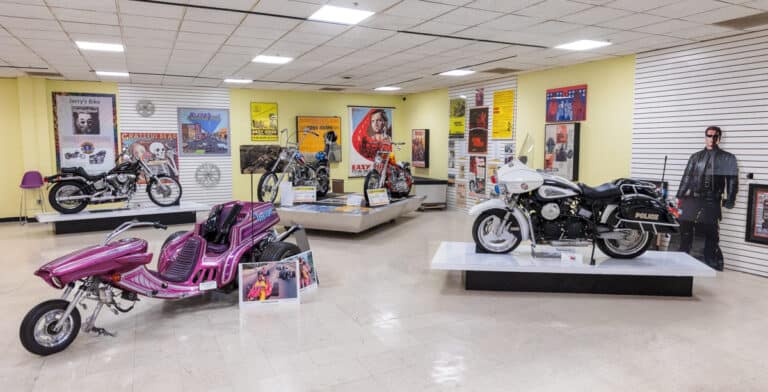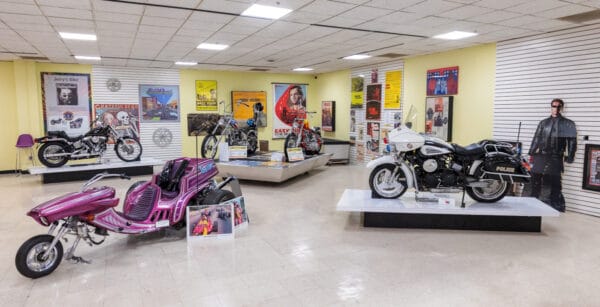 Also, in this section is one of the original Harley Davidson police motorcycles that was in the motorcade with President John F. Kennedy when he was shot in Dallas in November 1963. Seeing this piece of American history was worth the price of admission alone, in my opinion.
The choppers on display were also really great to see, whether you are interested in them as motorcycles or, as I was, as pieces of art.
These bikes were primarily made in the 1960s and 1970s and range from classic chopper designs to off-the-wall creations that surely turned heads when they came down the road. Some were even said to have been made by well-known creators like Ed Roth, Ron Finch, and Arlen Ness.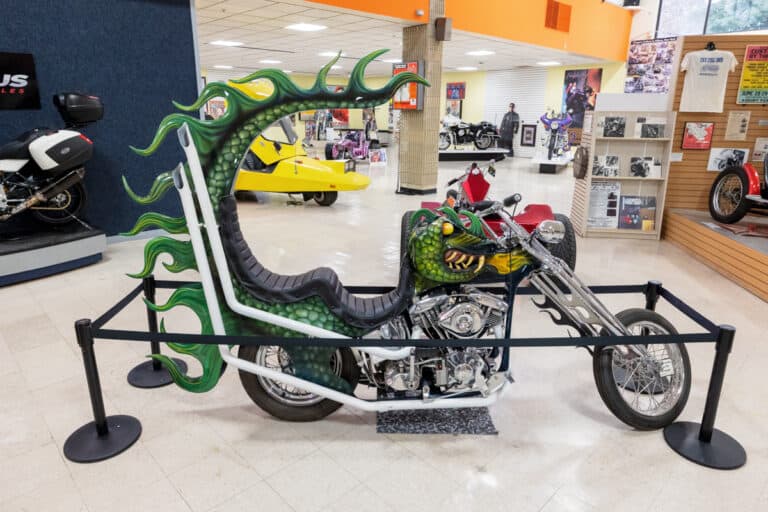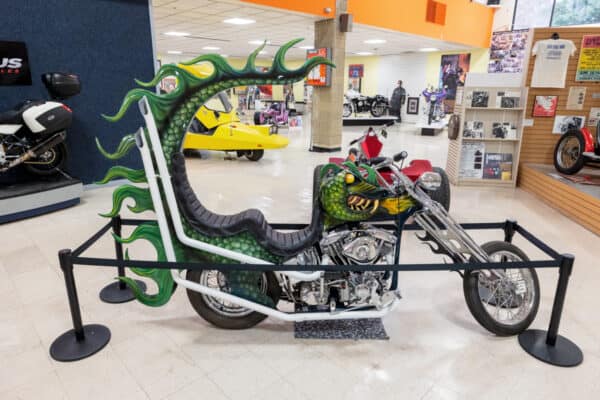 The basement of the Motorcyclepedia Museum features more than 300 historic motorcycles, some dating back to the late 19th century. I found this section to be quite interesting as it was a great chance to once again see how motorcycle technology and design changed over the years and how the purpose of the motorcycle dictated design choices.
If anything, seeing so many bikes was almost overwhelming as it was hard to pick which motorcycles to look closely at from the hundreds on display.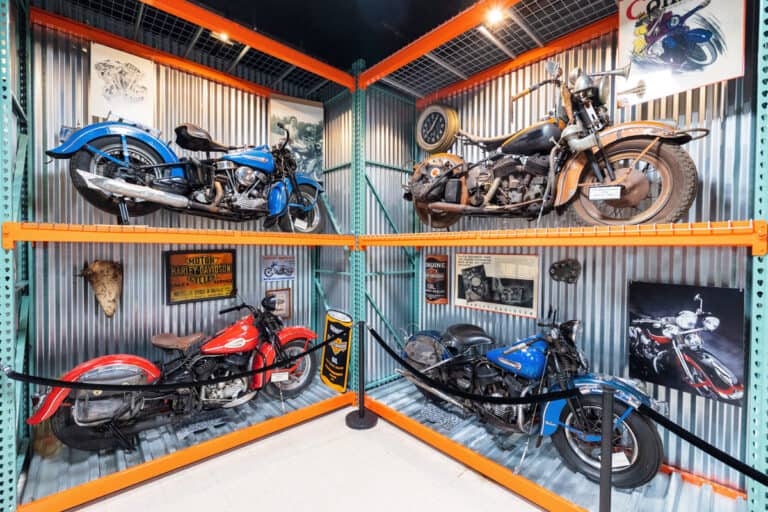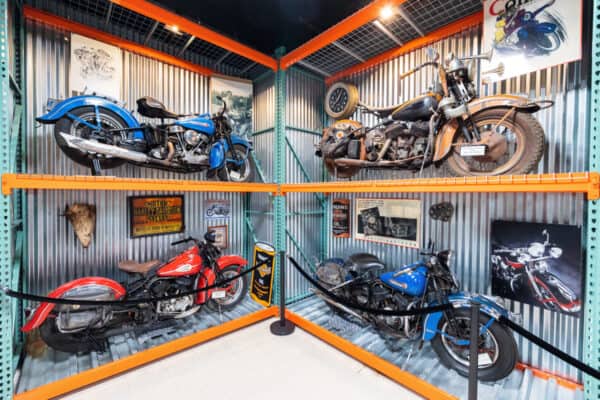 Ultimately, the Motorcyclepedia Museum really is a fantastic place to check out in Orange County, New York. I've visited several spots around the state that have a good motorcycle collection (most notably the Curtiss Museum in the Finger Lakes), but I don't think I've ever seen a collection that was so exhaustive in its presentation.
If you aren't specifically into motorcycles, there is still enough to see here that you could easily spend an hour or two browsing the galleries and looking at some of the amazing pieces on display.
On the other hand, if you are a big motorcycle fan, plan to spend the better part of a day here as there are hundreds of bikes to see from throughout the history of powered two-wheeled bikes.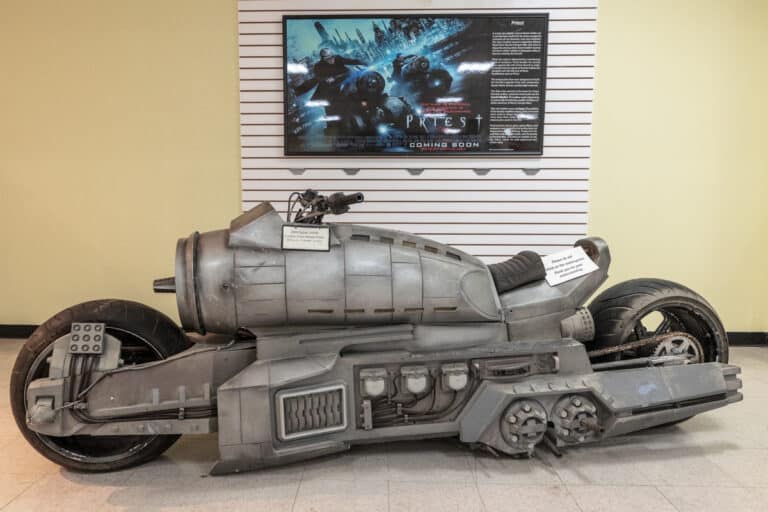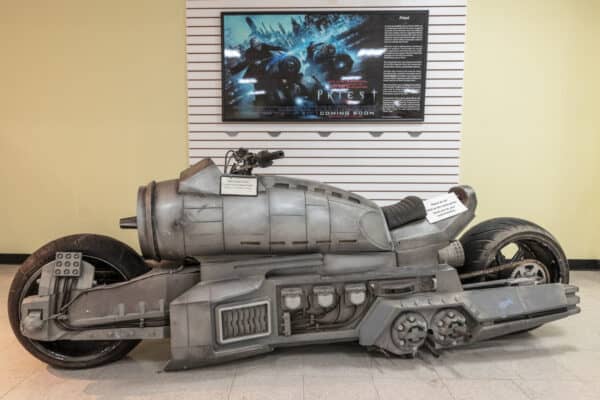 Regardless, though, if you have even a passing history in motorcycles or the history of transportation, make sure to add the Motorcyclepedia Museum to your list of spots to visit.
Looking for even more great places to visit? Check out Bannerman Castle, the Walkway Over the Hudson, and the best things to do in Port Jervis.
---
Motorcyclepedia Museum
Hours: Vary. See website.

Cost: Adults: $15, Kids: $5

Website: MotorcyclepediaMuseum.org

Address: 250 Lake St
Newburgh, NY 12550
See map below for other area attractions.
---