Disclosure: This article may contain affiliate links. We will make a small commission from these links if you order something at no additional cost to you.
The Adirondacks is well known as a great outdoor destination, and if all that outdoor adventure works up a sweat, Raquette River Brewing is a great spot to head.
Raquette River Brewing is located on the outskirts of the town of Tupper Lake, home to the popular Wild Center, in Franklin County, New York. The brewery features a large tasting room in what was once a patio area. The tasting room has a very warm and charming feel that reminded me of a lodge and is filled with Adirondack-style furniture, which fits the space perfectly.
Outside, there is a patio for those visiting during the warmer months of the year.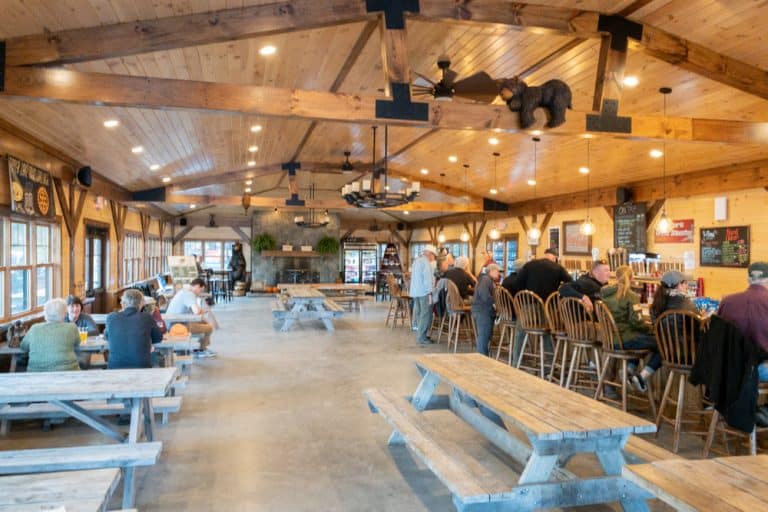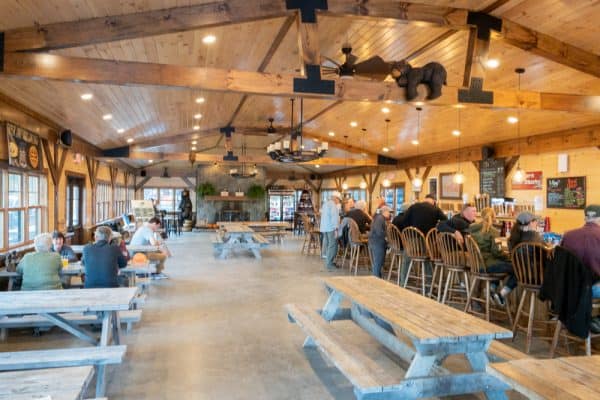 During my autumn visit, there were a dozen beers on draft at Raquette River Brewing of which eight were theirs and four were brewed by other local breweries. The beers on draft spanned a nice mixture of styles and ranged from normal beers to rather interesting concoctions.
They also have locally-made cider and wine available for those looking for something other than beer.
During my visit, I had a chance to sample four of the brewery's beers with their standard flight, which was the perfect way to cap a day of hiking in the Adirondacks.
My favorite of the bunch was the Smoked Red Ale. This beer was quite malty and had a rather unusual taste that I couldn't quite describe. However, I did enjoy this unique take on a classic style of beer.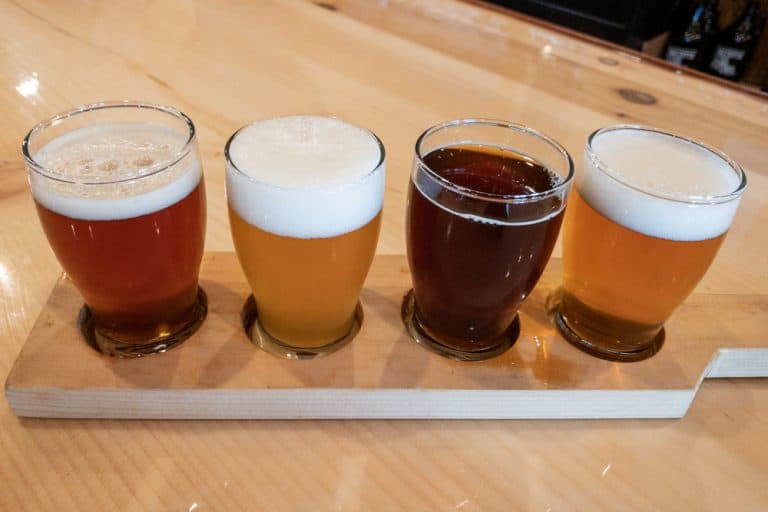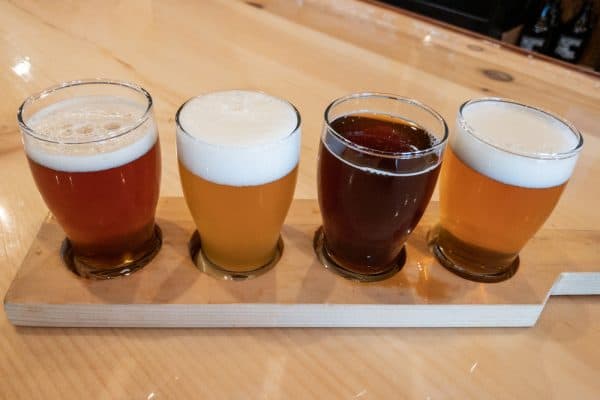 For those feeling less adventurous, I also sampled their regular Red Ale and found it to also be very good.
Another beer I quite enjoyed was their Mango Wheat beer. This is a great summer beer and was both fruity and light. If you are looking for a refreshing beer, you definitely can't go wrong with the wheat beers at Raquette River.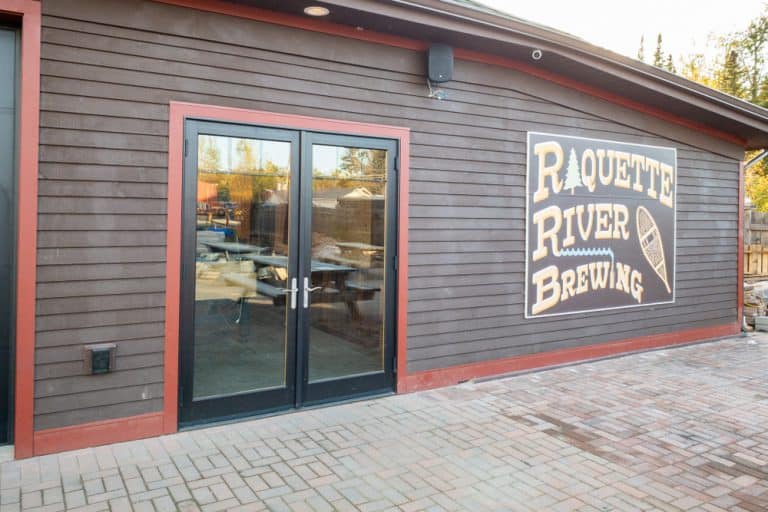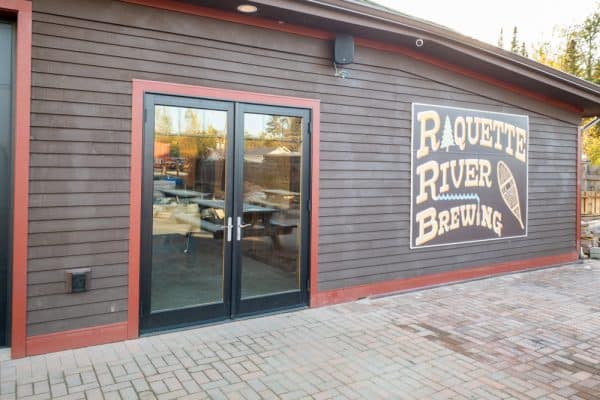 The fourth beer I had a chance to try was their IPA. Normally, this is my favorite style of beer, but it was my least favorite beers of the day. That's not to say that it was bad, but it was more suited to those that prefer more tame IPAs.
Outside of the brewery, there are two food trucks that are on-site daily and offer a variety of food if you are looking for a bite to eat. These two food trucks offer a great variety of food from fish and chips to pizza. Unfortunately, I didn't have a chance to try either spot, but the food coming out looked quite delicious.
Overall, Raquette River Brewing is a great spot to try some local craft beer in the Adirondacks. While I wouldn't say it's among my favorite breweries in New York, it's definitely a solid choice while visiting the area.
If you want to try even more beer? There are many great nearby breweries in Lake Placid.
Looking for more places to visit nearby? Check out the Adirondack Experience, Hart's Falls Preserve, High Falls Campground, and Bog River Falls.