Disclosure: This article may contain affiliate links. We will make a small commission from these links if you order something at no additional cost to you.
Now that summer is here and the kids are out of school, there are a lot of great things to do in New York in July.
Whether you are looking to enjoy the beauty of the outdoors, celebrate American independence, do some shopping, or eat some delicious food, there are a lot of great events happening throughout the state.
Here are a few of our favorite things to do in New York this July.
(Article updated June 14, 2022 for events in July 2022).
NY Lavender Festival in Red Creek – July 2-3 & July 9-10
Now in its 12th year, the NY Lavender Festival is a great opportunity to enjoy this beautiful flower. Held in northern New York's Wayne County, the festival features cooking demonstrations, herb walks, live music, and more.
There will also be classes where you can learn to make things from lavender including wands and wreaths.
For full information, click here.
July 4th in New York City – July 4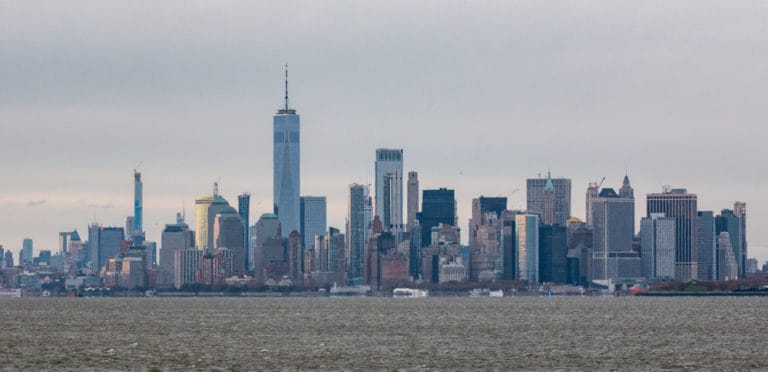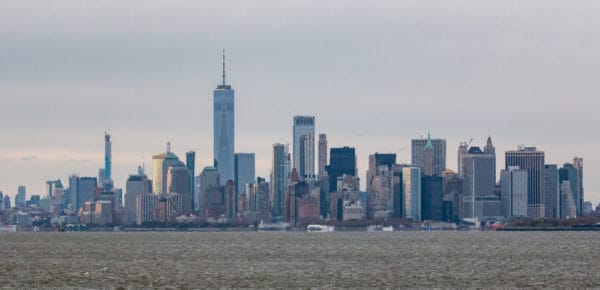 Celebrate Independence Day in New York City this July 4th. The country's largest city goes all out to celebrate this great holiday with many events happening throughout the five boroughs.
Highlights include the Great July 4th Festival in Lower Manhattan, the 4th of July Hot Dog Eating Contest at Coney Island, and much more.
The evening concludes over the Brooklyn Bridge at the Macy's 4th of July Fireworks. Over 40,000 shells will be shot off during the 25-minute show, so it's sure to be an exciting event.
Finger Lakes Wine Festival – July 7-10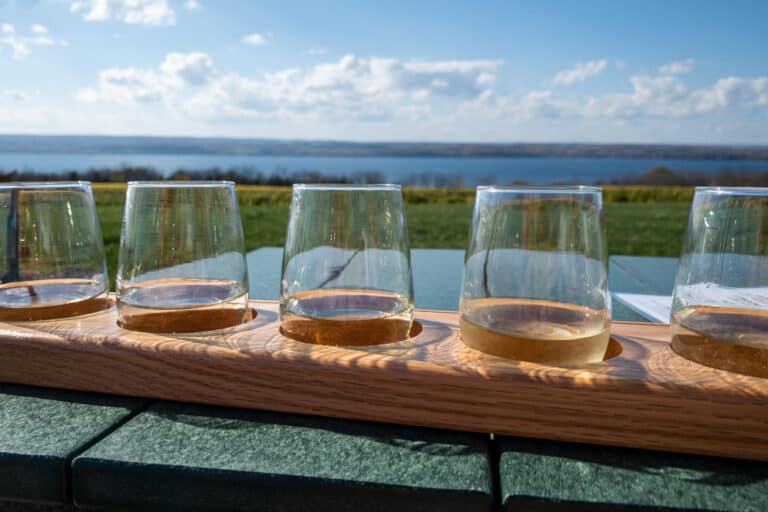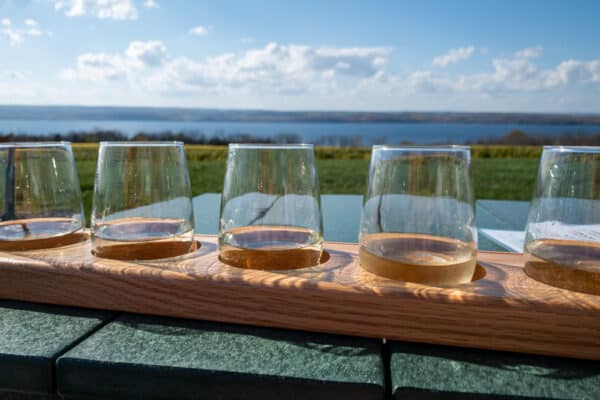 The Finger Lakes is a fantastic region for wine lovers to visit any time of the year, but the weekend of the Finger Lakes Wine Festival might be the best time to check out this great area.
During this event, dozens of great wineries from around the region will be participating with tastings, cooking demonstrations, and seminars. There will also be unique events in the region like a toga contest, fireworks, and much more.
Find out full details on the festival's website.
Taste of Buffalo in Buffalo – July 9-10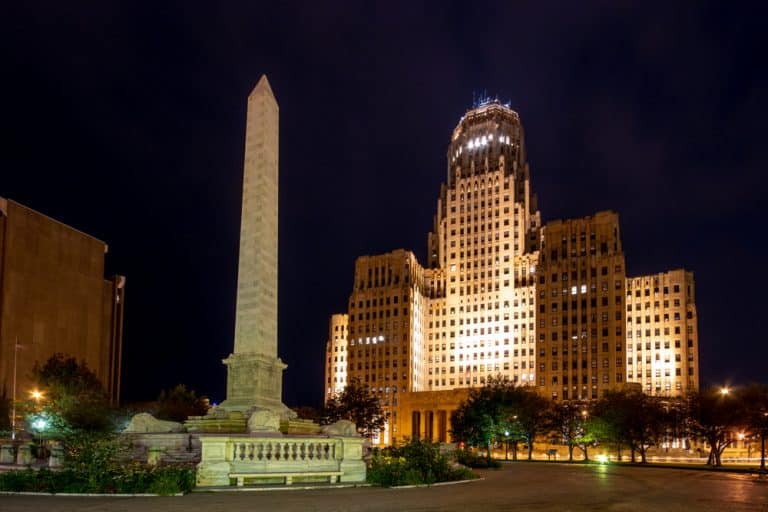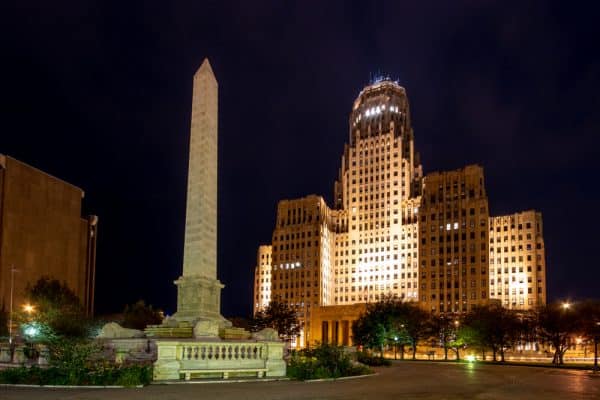 The Taste of Buffalo returns to the city's downtown area in mid-July. Many of Buffalo's best restaurants, food trucks, and wineries will be offering tastes of their most popular dishes and libations during the event. This is the perfect way to try many of the city's restaurants and find a few new favorites to check out.
There will also be live entertainment, culinary demonstrations, kid's activities, and more.
Find out more at TasteofBuffalo.com.
Lumberjack Festival in Deposit – July 15-17
Looking for a unique experience this July? Check out the Lumberjack Festival in the Delaware County community of Deposit.
During this three-day event, you can check out a variety of competitions like cornhole and pitch, hit, and run. There will also be a parade, kid's activities, fireworks, lumberjack competitions, and much more.
Find out more on the event's website.
Great Wellsville Balloon Festival in Wellsville – July 15-17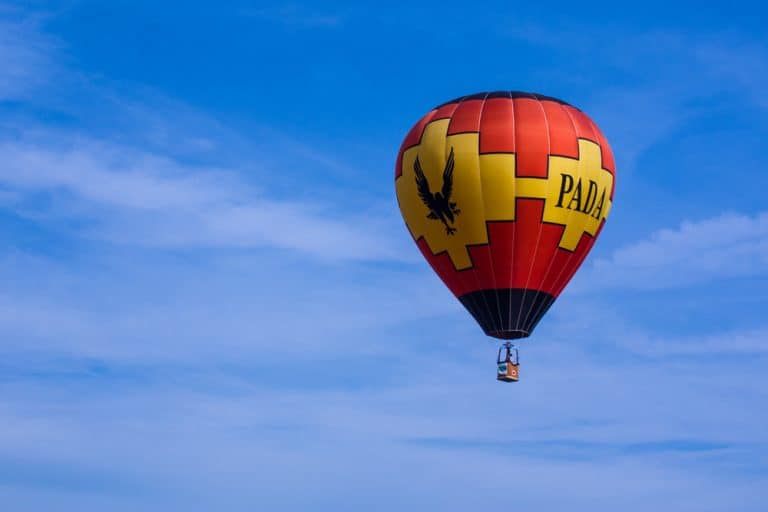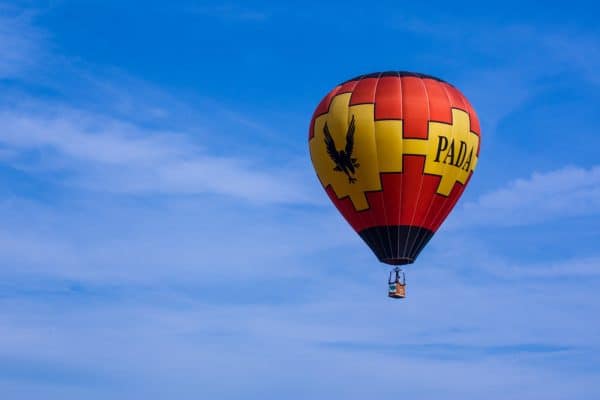 The Great Wellsville Balloon Festival will be held once again in the Southern Tier of western New York. During this free event, there will be four hot-air balloon launches over three days and visitors will be able to watch as they take off and fly over the countryside of Allegany County.
During the event, many beautiful balloons will take off over the course of about 30 minutes. There will also be live entertainment, vendors, and more.
Find out more at WellsvilleBalloonRally.com.
Saratoga County Fair in Ballston Spa – July 19-24
It's county fair season in New York, and the Saratoga County Fair is a great excuse to travel around the Capital Region.
This fair will feature all of the things you expect to see at a fair in New York including fun rides, live entertainment, and great food. However, there will also be a ton of unique things to do during the fair including a demolition derby, a donut eating contest, a beauty pageant, and several animal shows.
Find out more information at SaratogaCountyFair.org.
Genesee County Fair in Batavia – July 23-30
If you're looking for something to do in western NY, the Genesee County Fair in Batavia is being held this July. Now in its 181st year, this fair offers the chance to fully experience this area of the state.
During the fair, visitors can ride many fantastic carnival rides, eat delicious food, watch great shows, and see prize-winning items from animals to food. There will also be pig racing, air sculpture, and chainsaw carving.
For more information, visit the fair's website.
2022 Induction Ceremony in Cooperstown – July 24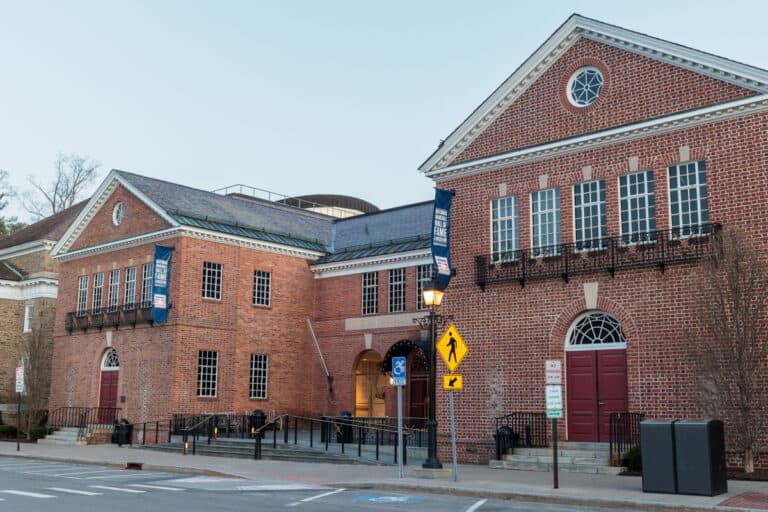 Head to Cooperstown, New York to help celebrate the induction of a new class to the Baseball Hall of Fame this July.
During the event, seven men will be inducted into the Hall of Fame, including baseball greats like David Ortiz and Buck O'Neil. In addition to the induction ceremony, there will also be a parade of baseball legends, roundtable discussions, and more.
Find more information on the Hall of Fame's website.
Oswego Harborfest in Oswego – July 28-31
Held in late July, the Oswego Harborfest will welcome visitors to the shores of Lake Ontario. This four-day music festival features dozens of regional artists.
In addition to some great music, the festival will also feature vendors and carnival rides at spots throughout the city. There will also be fireworks on Saturday night.
Find out more on the event's website.
Looking for more events in New York? Check out our picks for the top things to do in New York in June and the best things to do in New York in August.
Do you have a favorite thing to do in New York in July that isn't on this list? Let us know in the comments below.