Disclosure: This article may contain affiliate links. We will make a small commission from these links if you order something at no additional cost to you.
The Adirondacks is an incredible part of New York to visit, and the lack of development is one of the major draws to this region of the state. However, this also means that it can be challenging to find hotels to stay in as they are few and far between.
However, Gauthiers Saranac Lake Inn, set in one of the most beautiful spots in the region along the shores of Flower Lake, is a notable exception.
Gauthiers Saranac Lake Inn first opened in 1923, a time when the famous Saranac Laboratory was still treated TB patients in the town. It was expanded in the 1950s and 1960s to add several additional buildings to the property.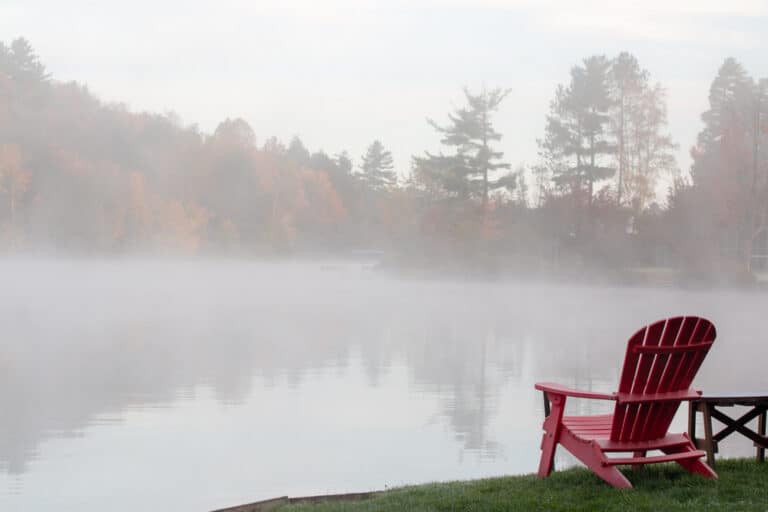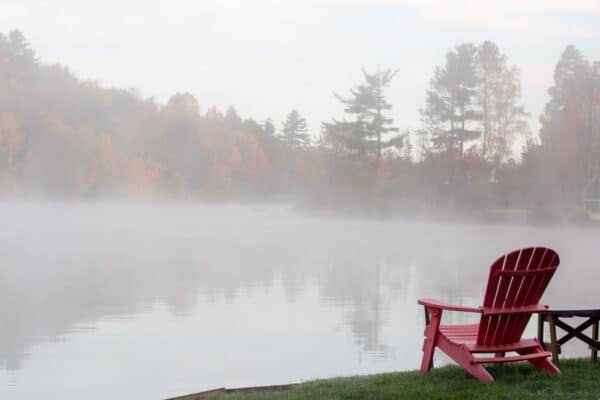 Today, it retains a lot of that mid-century charm while still providing fairly modern rooms and a lot of nice and unique amenities. They also take sustainability seriously, and the hotel is one of only eight properties in North America to be named a Platinum GREEN property by Audubon International.
The hotel is located a bit south of downtown Saranac Lake. However, there are several nearby restaurants to choose from if you don't want to drive, including Blue Line Brewery.
I was given the chance to stay at Gauthiers in mid-October during the peak of fall foliage season in the Adirondacks.
Despite being a small hotel, there are eight different types of rooms on the property. For my stay, I had a chance to stay in Single Queen Lakefront room.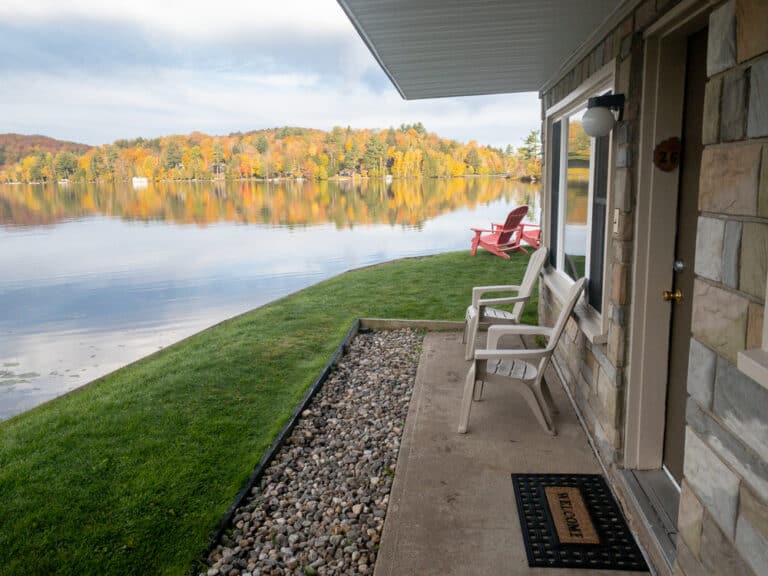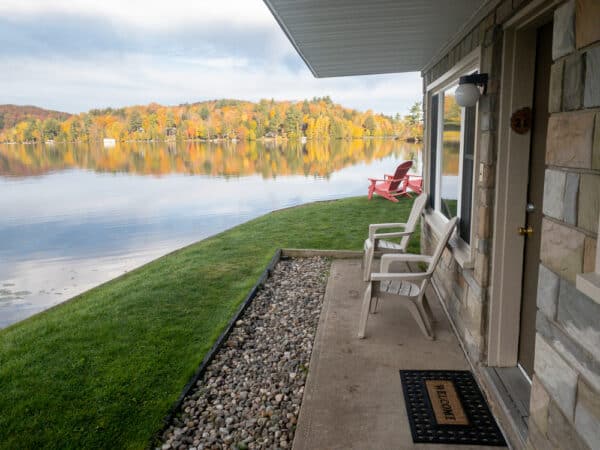 To say that my room was close to the water is a bit of an understatement. There was probably no more than 10 feet from my door to the edge of the lake. In fact, if I had been traveling with my young children, it might have even been a bit too close.
The room itself was a bit small, but was very bright and airy, especially since I had a corner room with windows on two sides.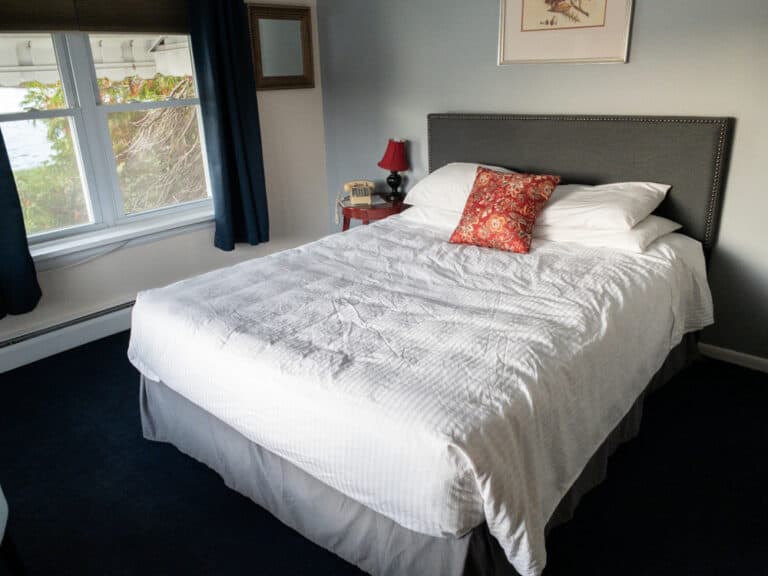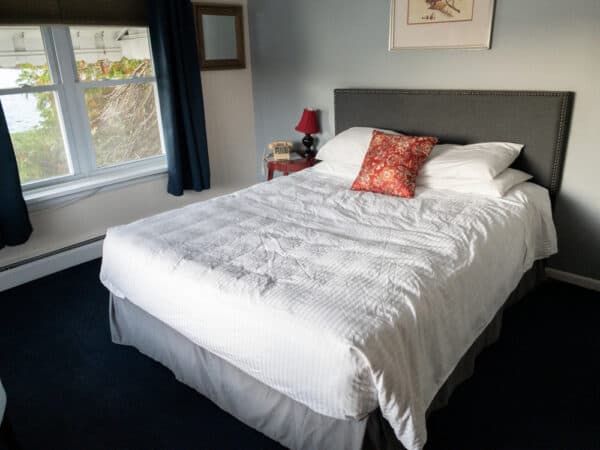 The room was nicely decorated with a comfortable bed and table. It was a great spot to relax at night after a day exploring the Adirondacks.
On the negative side, the bathroom was small and definitely was in need of an update. Fortunately, it was clean, which is the biggest concern for me, but I wouldn't go expecting a luxurious bathroom.
The real highlights of Gauthiers Saranac Lake Inn are the incredible amenities, though it's worth noting that they do charge a $10 per night resort fee.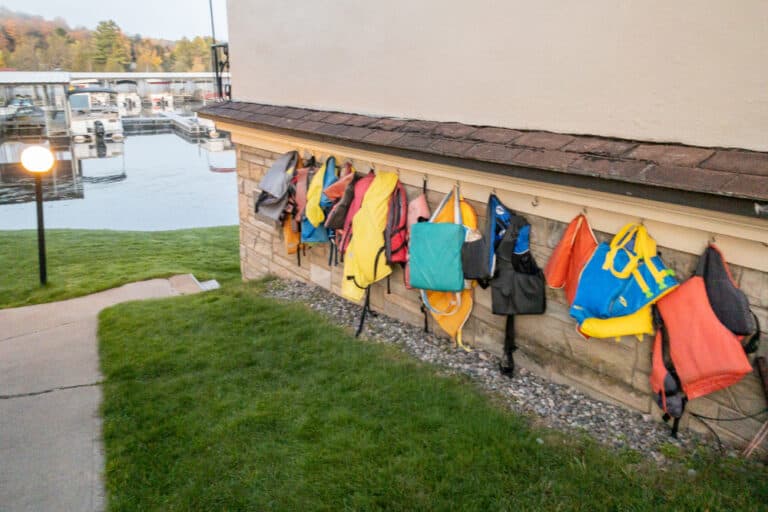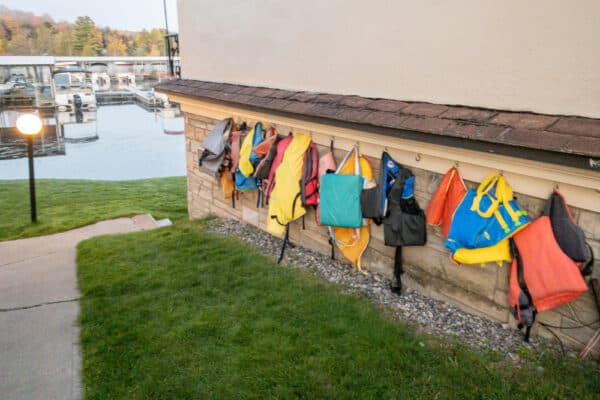 My personal favorite were the free-to-use bicycles, canoes, kayaks, and paddleboards. Hanging on a wall nearby were lifejackets in just about any size.
Flower Lake is a nice size for boating on its own, but the property indicates that there are 30 miles of interconnected lakes and rivers that you can access from the front of the hotel.
There are also many other things you can check out including snowshoes, ice skates, board games, sidewalk chalk, beach toys, toddler backpacks, and more.
There is also an outdoor swimming pool that is open seasonally.
And, even better for those with their own seaplane, there is room to land and dock it at no additional charge. I'll definitely make sure to bring mine along on my next visit.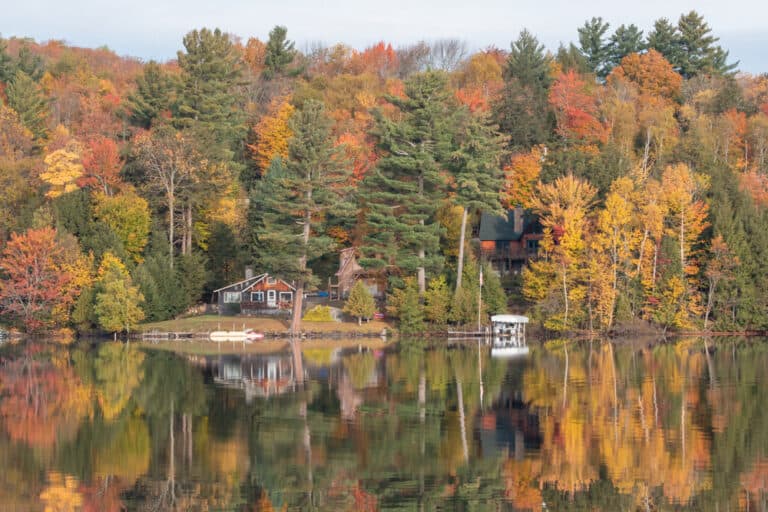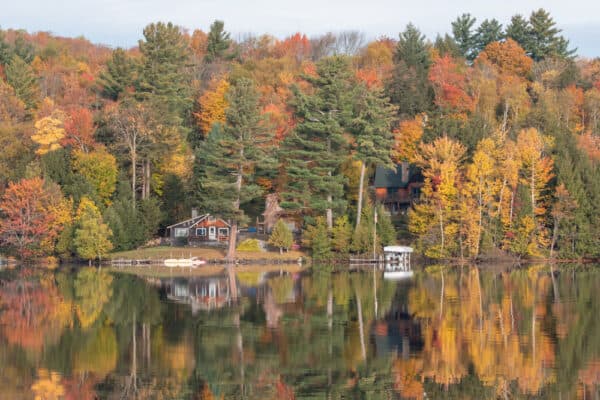 In all seriousness, though, these extra amenities are great and really do help you to get the most out of your visit to the Adirondacks.
Overall, I had a fantastic stay at Gauthiers Saranac Lake Inn. While the bathroom was definitely in need of updating, the many great amenities that they offered combined with its central location and nostalgic vibe make this a fun place to stay.
To book your stay, check out current pricing for Gauthiers Saranac Lake Inn.
Note: My stay at Gauthiers Saranac Lake Inn was hosted by the Regional Office of Sustainable Tourism. However, the opinions expressed are my own.
Looking for more great places to visit in the Adirondacks? Check out Raquette River Brewing, High Falls Gorge, and the Lake Placid Olympic Museum.