Disclosure: This article may contain affiliate links. We will make a small commission from these links if you order something at no additional cost to you.
February might be one of the coldest months of the year, but it's a great time to travel throughout New York.
In addition to fewer crowds at many of the state's top attractions, there are also some really great events happening throughout the state. In fact, whether you want to experience the outdoors, sample some of the state's best beers, or learn more about the culture of New York, there's a bit of something for everyone to do this month.
Check out our list of the best things to do in New York this February and start planning your wintertime travels.
(Article updated on January 11, 2022 for events in February 2022.)
Empire State Winter Games in the Adirondacks – February 3-6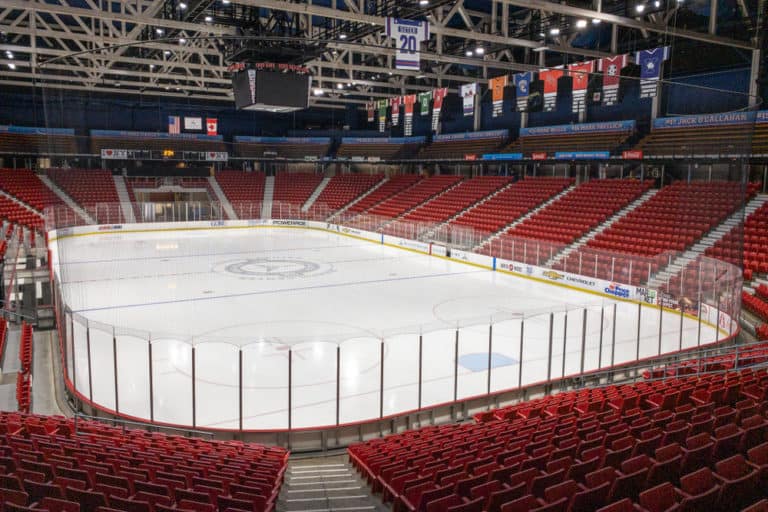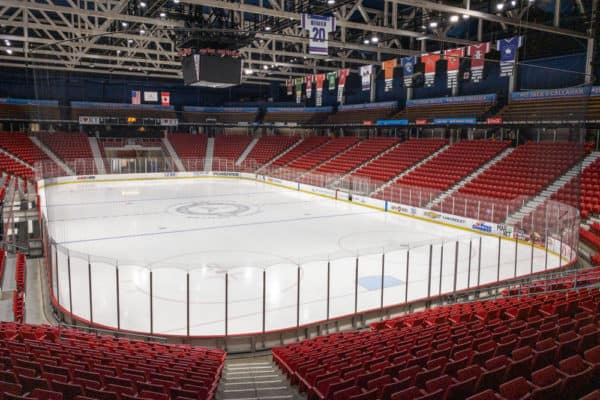 The Lake Placid area is a hub for winter sports, and so it makes sense that it's also the home of the Empire State Winter Games.
Held this year in early February, this event brings together athletes of all skill levels from throughout New York and even further afield to compete in a variety of winter activities. Popular contests include skiing, bobsled, hockey, cross-country skiing, and many more.
Find out more information about being both an athlete and a spectator on the games' website.
Lake George Winter Carnival in Lake George – February 5-27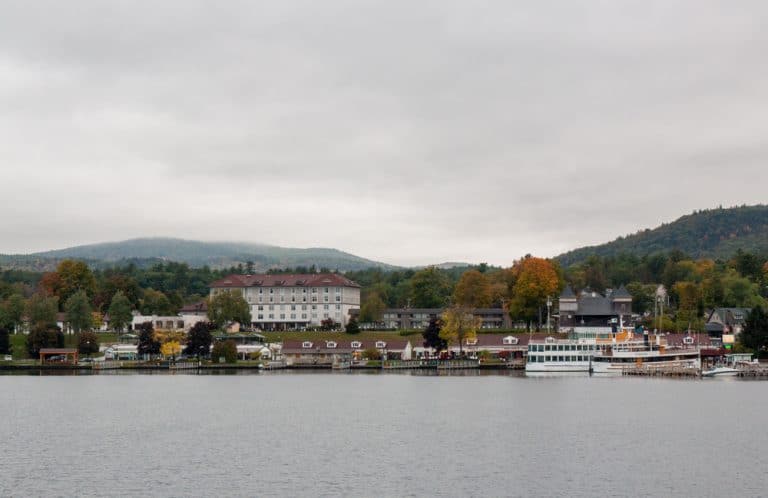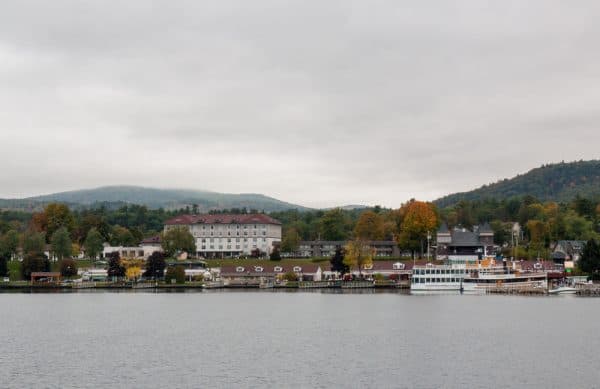 Head to Lake George Village every Saturday and Sunday during the month of February for their annual Lake George Winter Carnival. A winter tradition in the Adirondacks since 1961, this winter carnival is packed with family-friendly fun.
Carnival goers can take part in the Polar Plunge, take a ride on a helicopter or a horse-drawn carriage, and even participate in one of the carnival's one-of-a-kind outhouse races during the first Saturday of the month.
In addition to children's activities and face painting, carnival attendees can also join in on a cornhole game, warm up with hot chocolate and s'mores with a bonfire on the beach, and enter their pups into a dog talent show during most weekends of the carnival.
For a complete list of scheduled lists for each weekend of the carnival, click here.
Brewer's Invitational Beer Festival in Lockport – February 6
Billing itself as "New York's most rare, exclusive beer festival" The Brewer's Invitational Beer Festival returns to Lockport, a suburb of Buffalo, this February.
This one-day event will feature more than two dozen breweries and cideries from western New York offering samples of some of the best and newest brews. If you want to experience some of the best breweries in Buffalo in one setting, you won't want to miss this great event.
Find out more on the festival's Facebook page.
NYC Lunar New Year Parade in New York City- February 12
Celebrate the Chinese Lunar New Year in the Big Apple by attending Chinatown's annual parade. Winding its way through the main streets of Little Italy and Chinatown, the parade will feature impressive performances as well as amazing visuals. Food vendors will be on hand during the festivities.
To learn more about the parade as well as the corresponding street party, click here.
Battle on Snowshoes Reenactment at Fort Ticonderoga – February 26
If you're a history buff, then the Battle on Snowshoes Reenactment at Fort Ticonderoga should be at the top of your list of things to do in New York in February.
This one-day event takes place on Saturday, February 26 at the historic Fort Ticonderoga. It will offer the chance to learn about a little-known battle from American history in a unique winter setting. In addition to the actual battle reenactment, you can learn about life in French and British camps during the winter of 1759.
Find out more on the event's website.
Saratoga Beer Week in Saratoga Springs – February 22-26
This 21-year-old and older event held at the Saratoga Springs City Center is perfect for the craft beer and cider lovers out there.
There will be events held throughout the community, but the main highlight of the festival are the beer and cider events at the Saratoga Springs City Center. There are three events here during the festival, including two beer tasting events and a cider and seltzer event. That means that you about any fan of adult beverages can find something to enjoy here.
Live music and food vendors will also be available throughout the event.
To purchase tickets online and to learn more about the event, click here.
Holiday Valley's Penguin Paddle in Ellicottville – February 26
Benefiting the Holiday Valley's Lounsbury Adaptive Program, the Penguin Paddle is a family-friendly fundraiser held each year at the ski resort. After taking part in the silent auction and enjoying lunch, attendees of the event can participate in (or just watch) the highlight of the fundraiser- the Penguin Paddle races!
Race participants can zoom down the Yodeler slope "penguin style"- either inside a garbage bag or on their bellies down the slope. Racers must be at least 4 years old to enter the race, and helmets are required.
For a full schedule of events, click here.
Looking for more events in New York? Check out our picks for the best things to do in New York in January and our favorite things to do in NY in March.
Do you have a favorite thing to do in New York in February that isn't on this list? Let us know in the comments below.